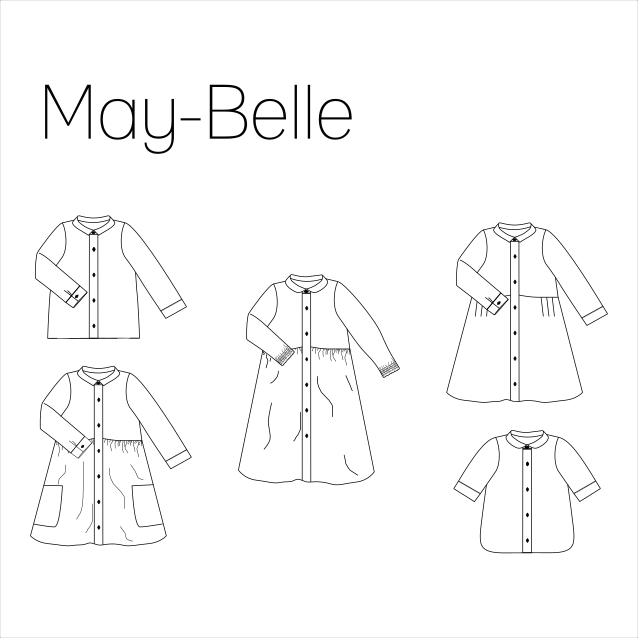 May-Belle
4 oktober 2019
Vandaag stel ik jullie mijn nieuwste patroon voor: May-Belle.
May-Belle is een patroon dat zowel kan gebruikt worden voor het maken van meisjesblouses, jongenshemden als jurken. Het patroon van de May-Belle werd ontworpen voor niet-elastische stoffen zoals katoen, double gauze, voile, linnen, crêpe, viscose,….
May-Belle is a pattern that can be used for making girl blouses, boy shirts and dresses. The May-Belle pattern was designed for woven fabrics such as quilting weight cotton, double gaze, linen, crepe, cotton lawn….
– Klik HIER door naar het patroon-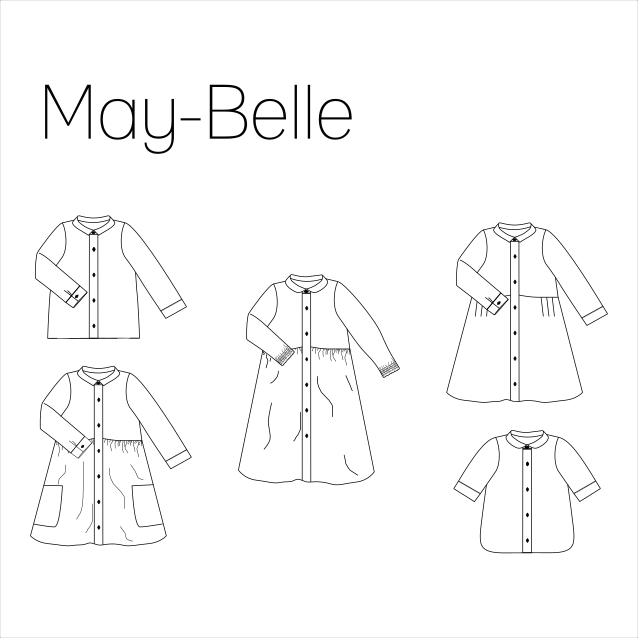 De borstomtrek is bepalend voor de keuze van de maat. Hieronder kan je de maattabel in centimeters terugvinden.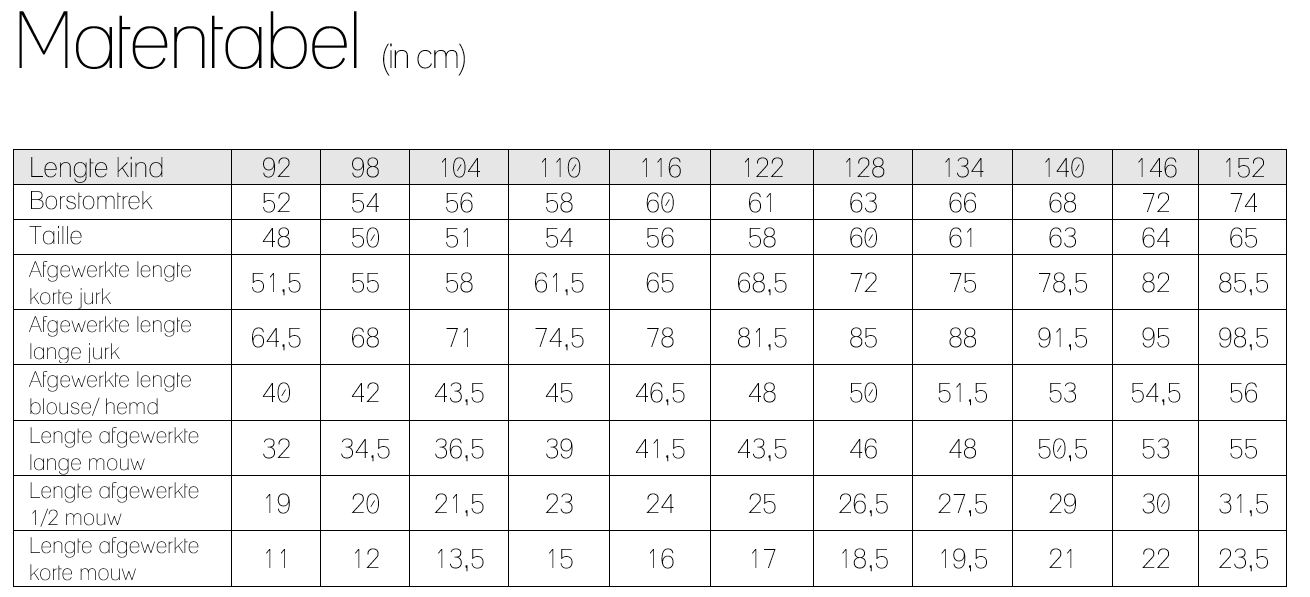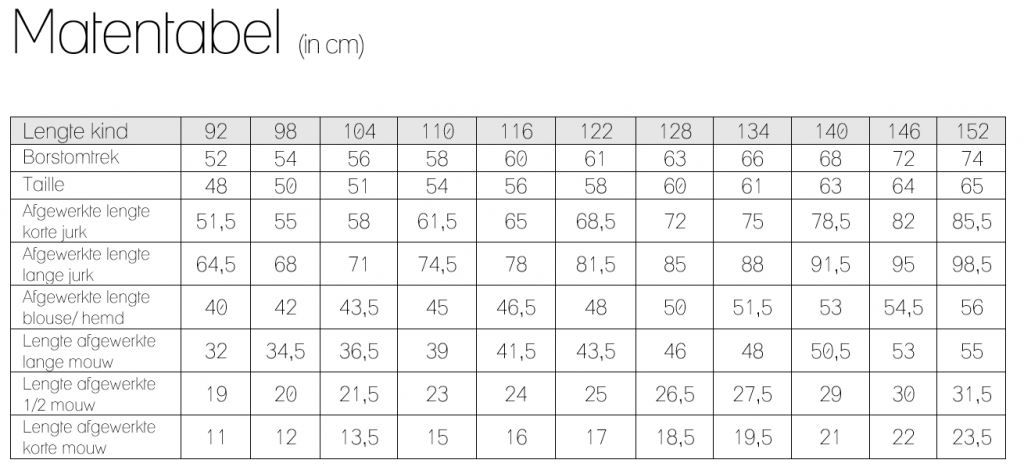 Take the chest measurements as a starting point. Below the size chart in centimetres:


Ook dit keer zijn er meerdere opties voorzien in het patroon:
Hieronder kan je een lijst van de opties vinden:
Below you can find the options:
Opties in mouwen

Lange mouw met brede of smalle polsboord (manchet)

Frons aan de pols
Plooien aan de pols

Lange mouwen zonder polsboord

Elastiek aan de pols
Smock aan de pols

Korte mouwen
½ e mouw met mouwboord

Opties in kragen

Tweedelige kraag
Kraag uit één deel

Opties voor hemd/ blouse

Eenvoudige en nette afwerking van de zoom van de blouse/ het hemd
Zakken
Gekromde zoom voor hemd/ blouse
Rechte zoom voor hemd/ blouse

Opties in rokpand

Rimpelrok
Geplooide rok
Lange rok
Korte rok

Keuze tussen blouse/ hemd of jurk

Options in sleeves

Long sleeve with wide or small cuff

Frown on the wrist
Pleats on the wrist

Lange mouwen zonder polsboord

Elastic on the wrist
Smock on the wrist

Short sleeves
½ sleeve with sleeve cuff

Options for the collar

Two-piece collar
One-piece collar

General options

Simple and neat finish of the hem of the blouse / shirt
Pockets
Curved hem for shirt / blouse
Straight hem for shirt / blouse

Options for the skirt

Wrinkled skirt
Pleated skirt
Midi length of the skirt
Normal length of the skirt

Choice between blouse or dress
Het patroon is begeleid van een uitgebreide tutorial die je stap voor stap door het maakproces van de May-Belle loodst.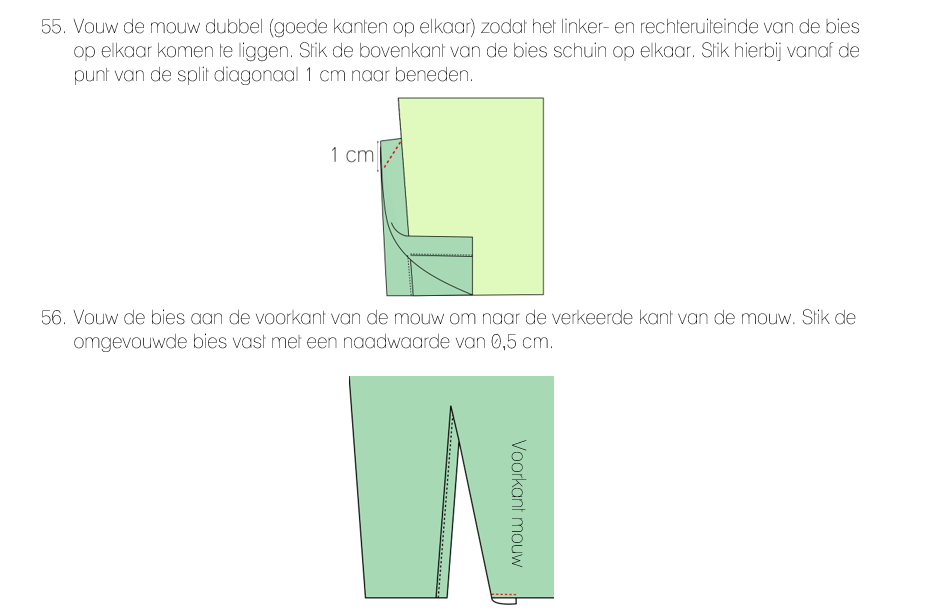 Below you can find some prints of the extensive tutorial.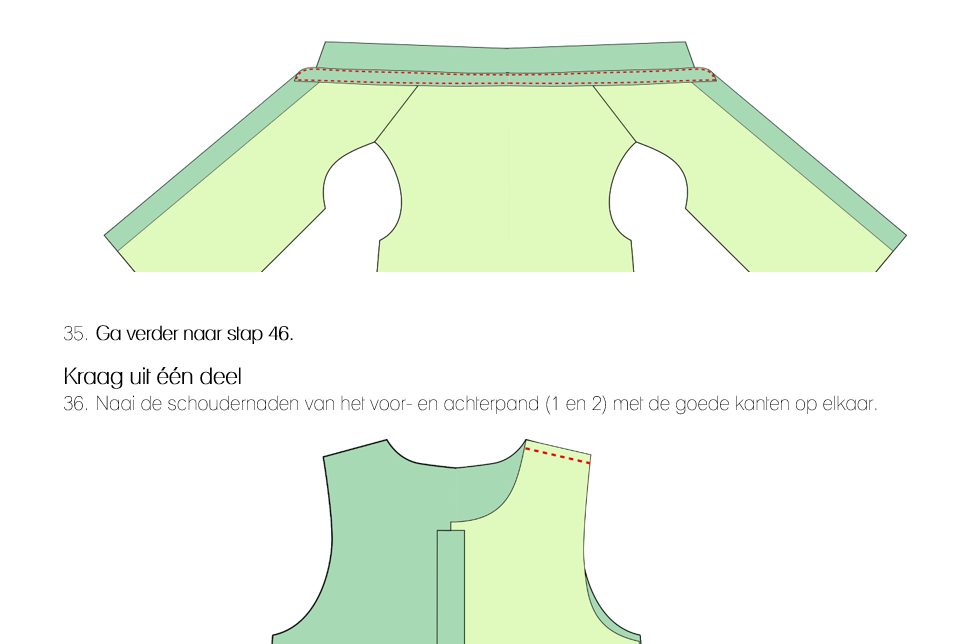 Hopelijk kriebelt het bij jullie om de May-Belle te maken! Ik kijk alvast uit naar jullie creaties.
Laat je graag je resultaat bewonderen, of anderen inspireren, tag je creatie dan op sociale media met
#Maybelledress, #Maybelleblouse, #Maybellehemd, #Maybelleshirt  en/of #irismaypatterns.
– Klik HIER door naar het patroon- 
Ook hier een speciaal woord van dank naar mijn supertestteam! Hou zeker instagram/facebook in de gaten want er komen heel wat prachtige exemplaren op jullie af!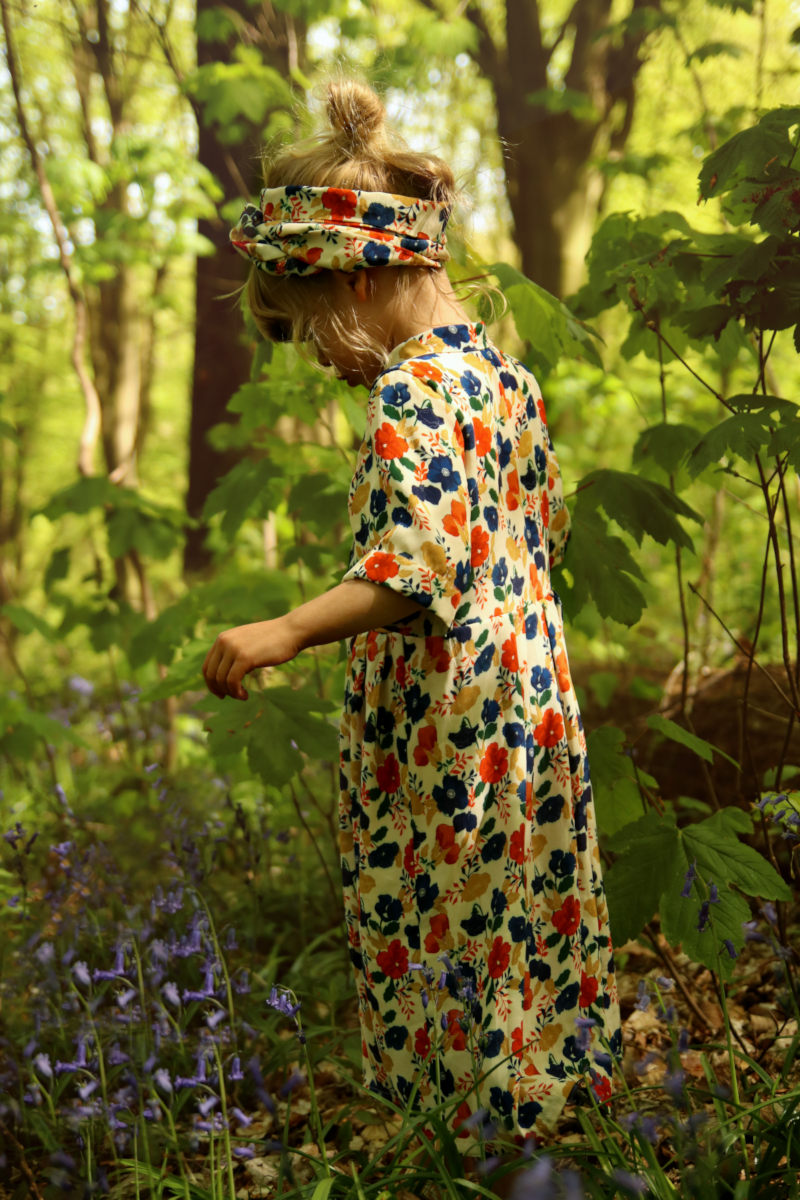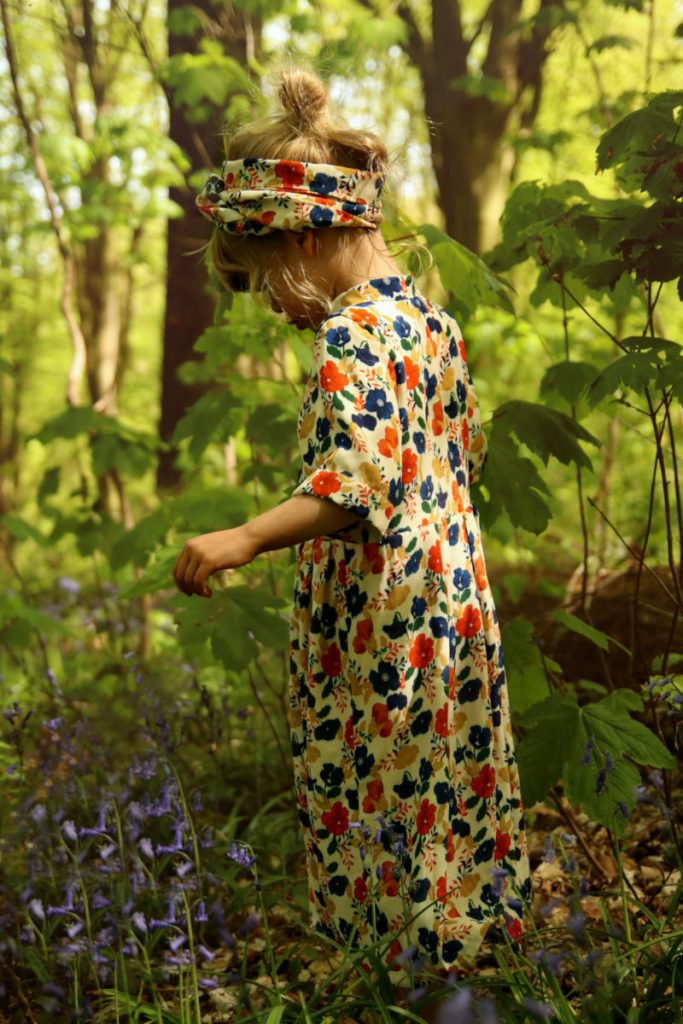 You May Also Like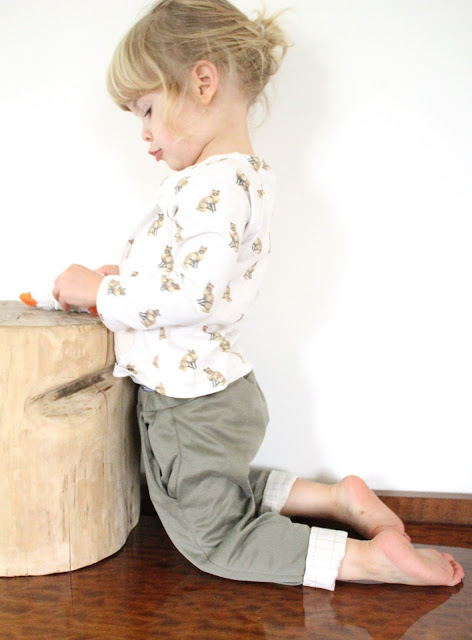 6 oktober 2017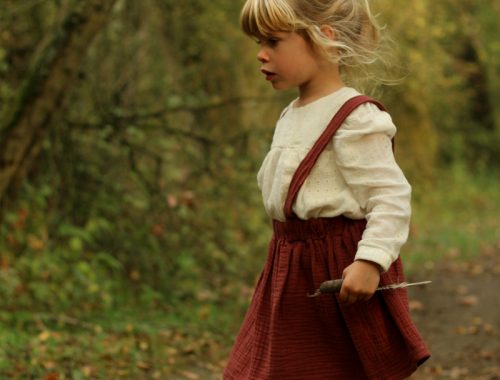 14 oktober 2018