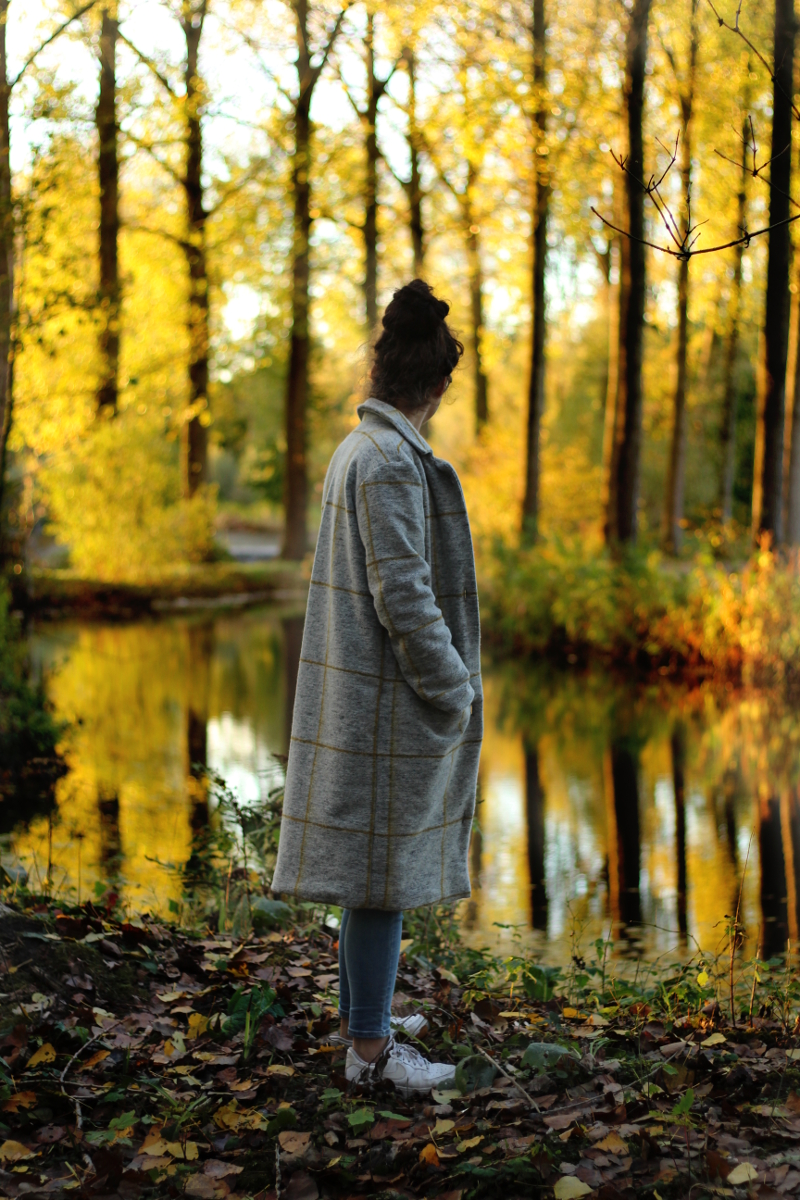 A little selfish sewing
5 november 2018
Ik had dringend nood aan wat nieuwe truien en een nieuwe jas. Wanneer ik het voorlaatste nummer van La Maison Victor in de winkel lag liggen, twijfelde ik dan ook geen minuut om hem mee te nemen. Zowel de Marit jas als de Charléne trui hadden onmiddellijk mijn aandacht!
I urgently needed some new sweaters and a new coat. Both the Marit jacket and the Charlene sweater from the magazine La Maison Victor immediately caught my attention!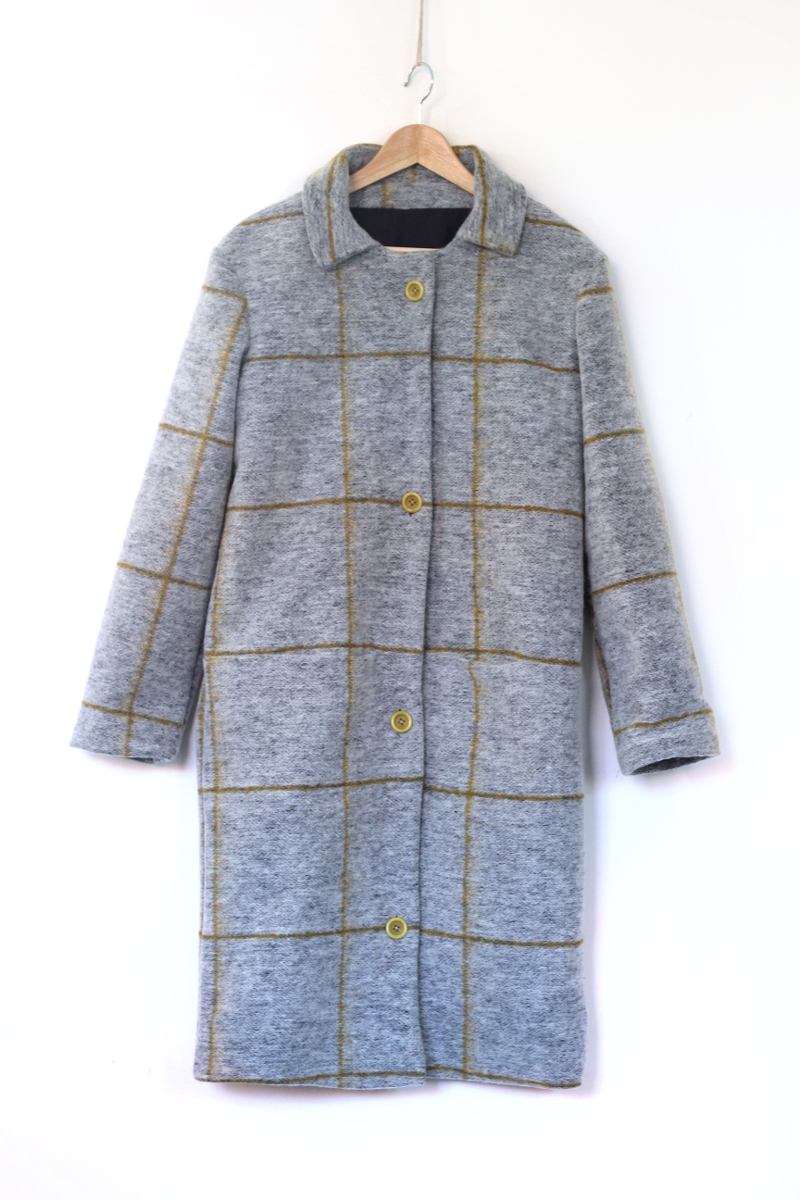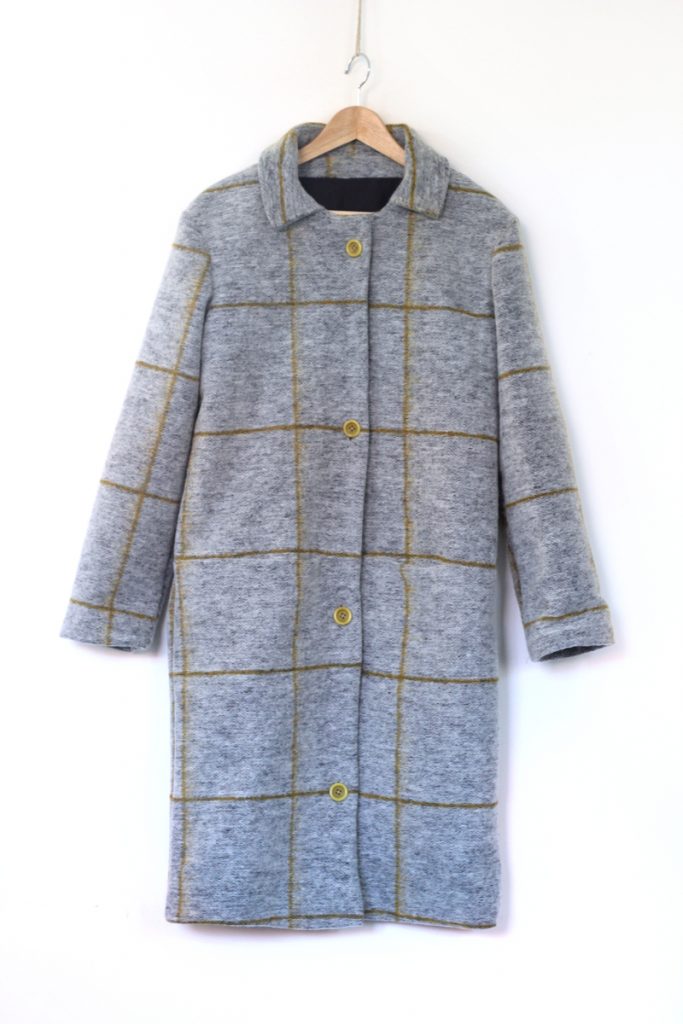 Wanneer ik onlangs op bezoek ging bij Editex viel me direct deze supermooie wollen stof op. De mooie grijze wol in combinatie met de mosterdgele streep deden me direct verliefd worden. Ik zag de jas al helemaal voor me. Dit is meteen ook de eerste jas die ik mezelf ooit maakte. In het patroontje van de Marit bestaat zowel het achterpand als het voorpand uit twee delen. Om het mezelf een beetje gemakkelijker te maken (m.b.t. het laten doorlopen van de ruiten) heb ik het achterpand uit 1 stuk gemaakt :p.
When I recently visited Editex I immediately noticed this beautiful wool fabric. The beautiful gray wool in combination with the mustard yellow stripe immediately made me fall in love.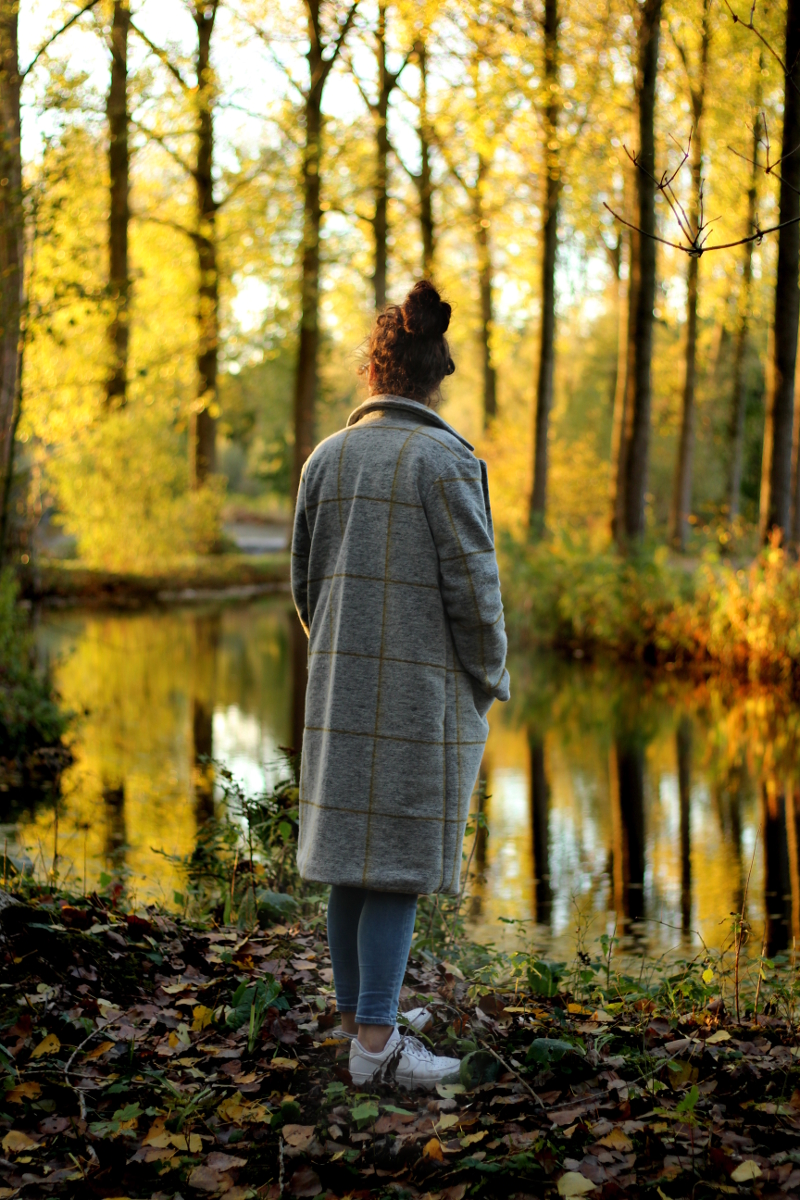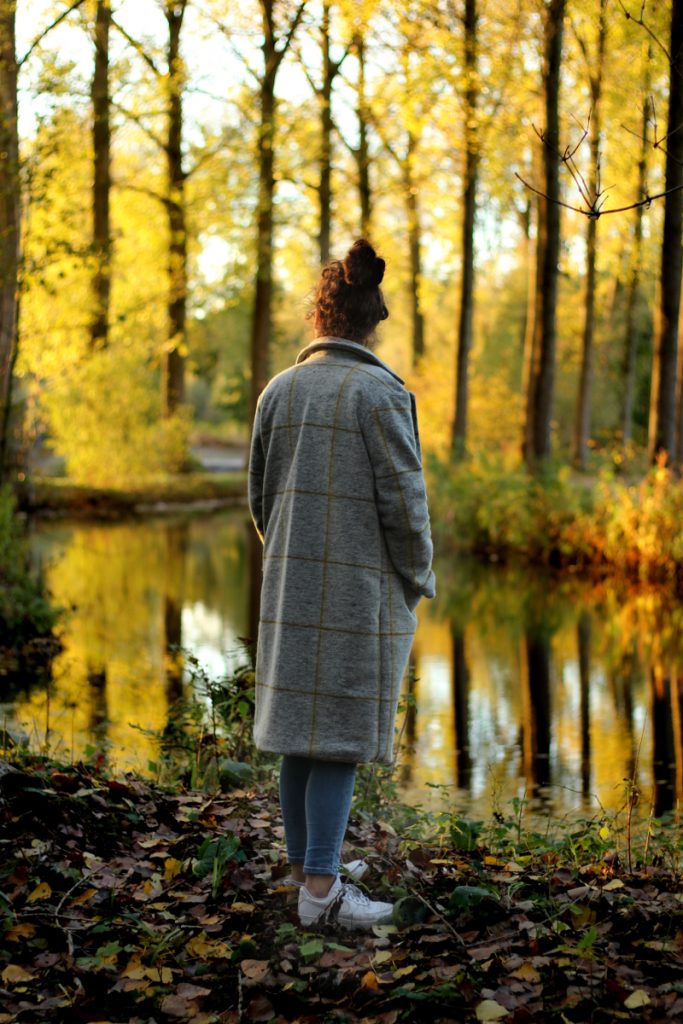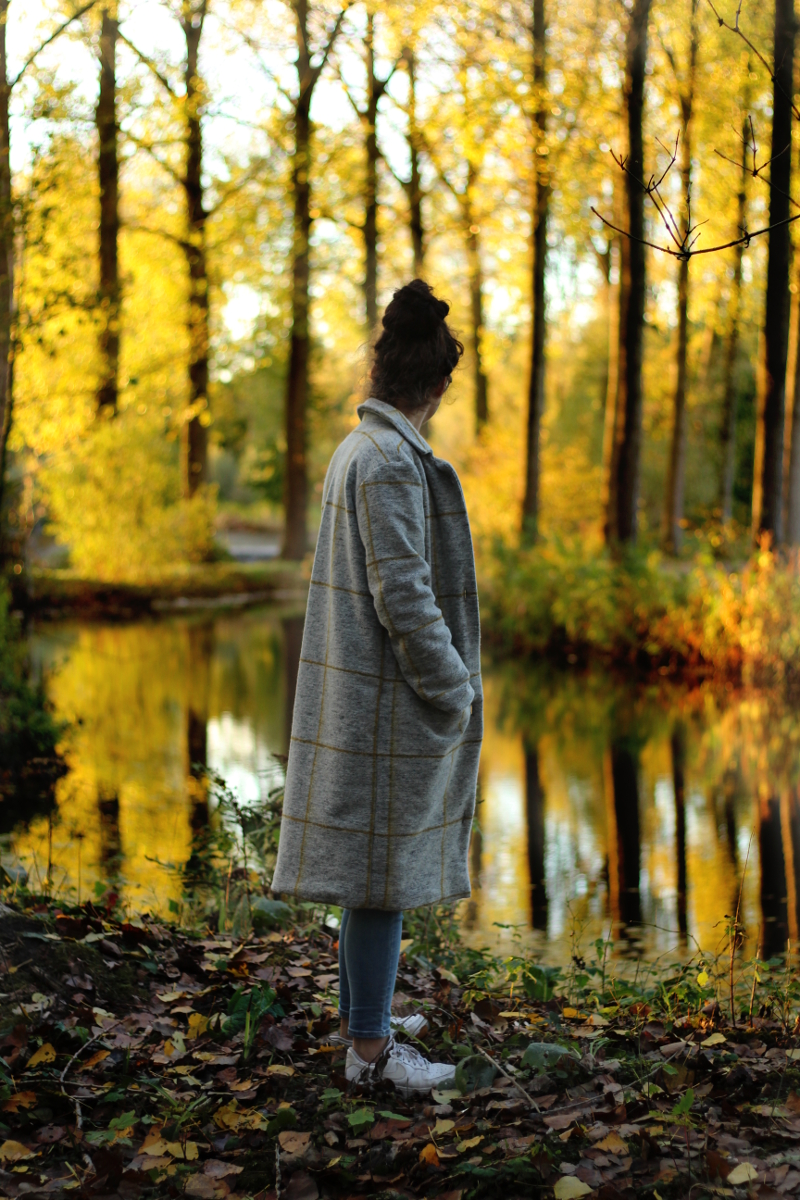 Oorspronkelijk is het patroontje van de Marit jas niet gevoerd, maar ik kon het toch niet laten om de jas toch van voering te voorzien. Het was wel wat reken- en puzzelwerk maar al bij al is het toch gelukt!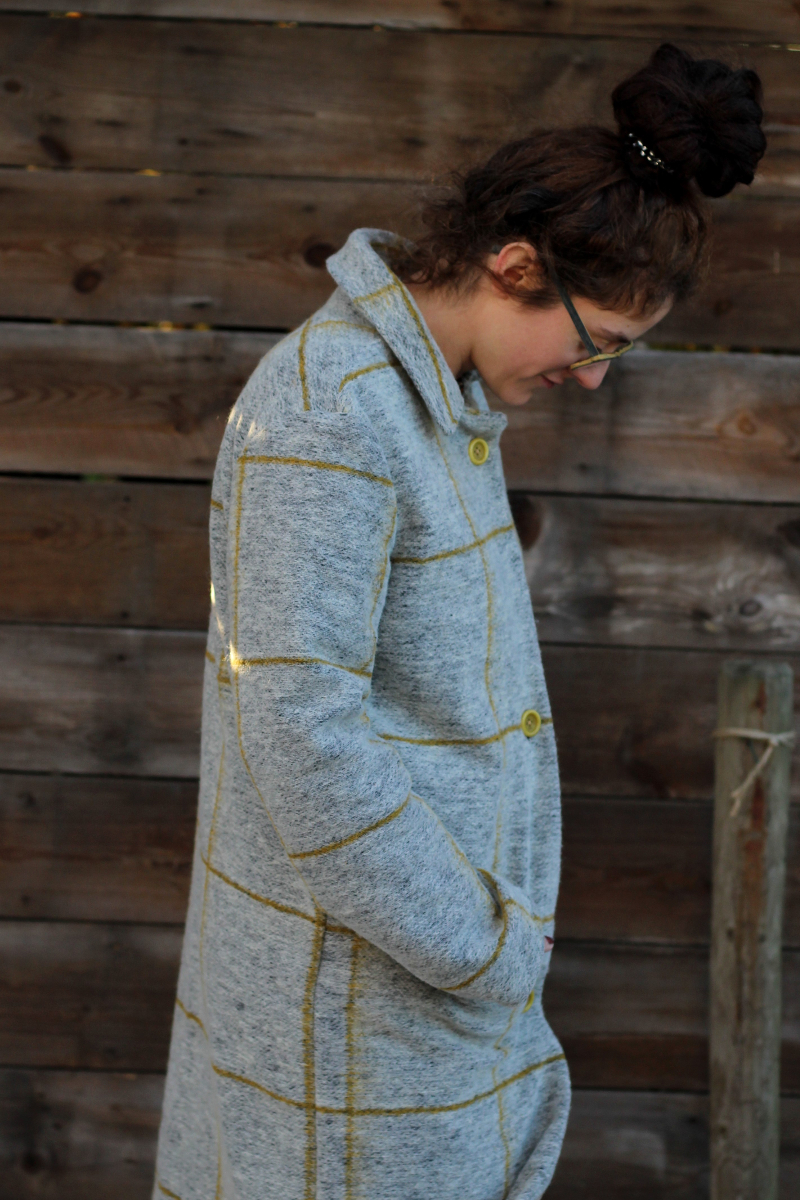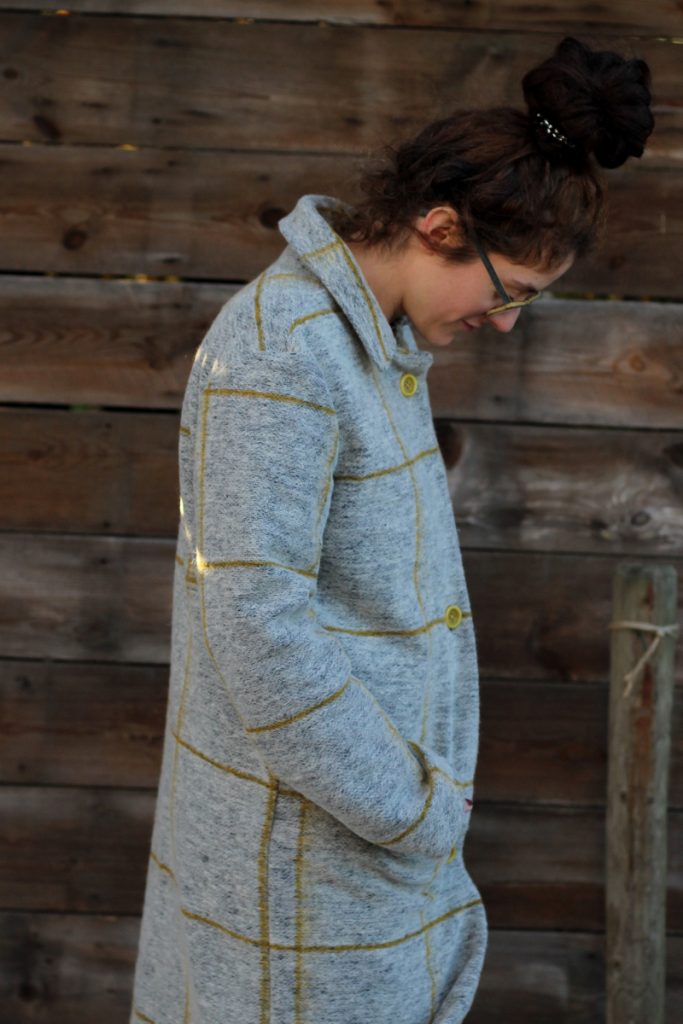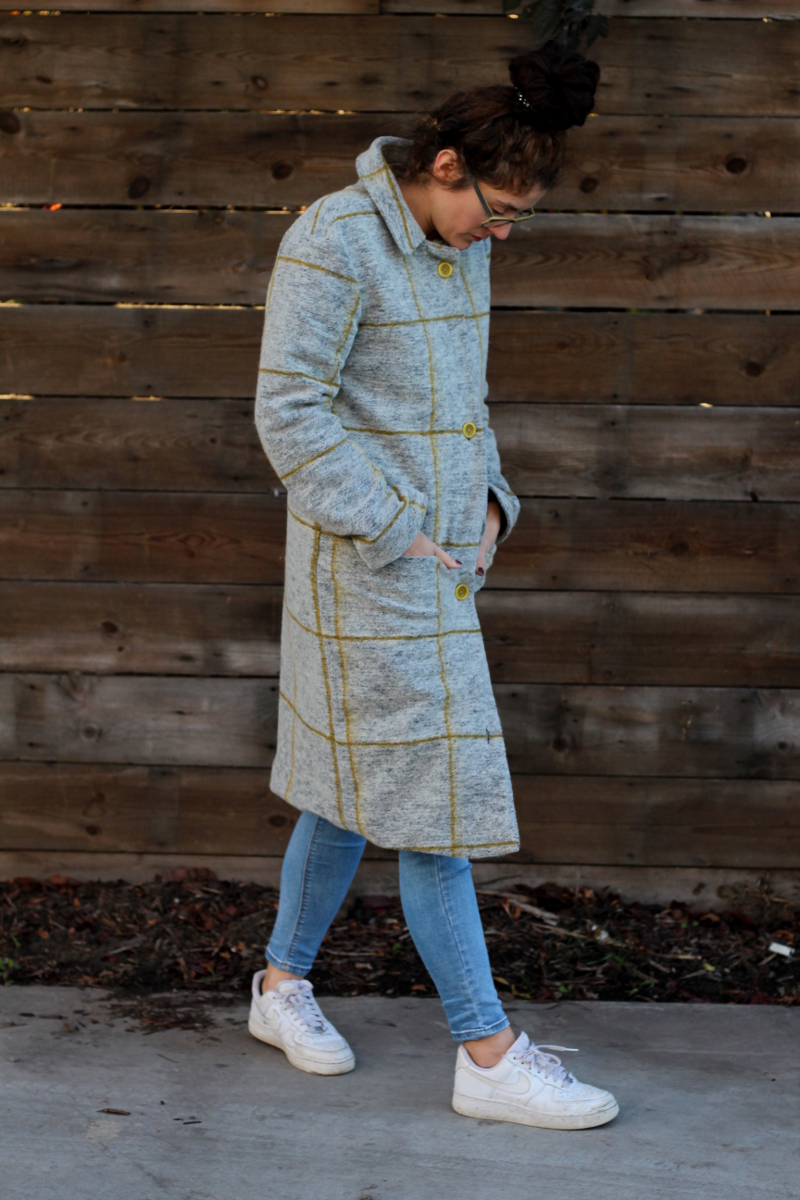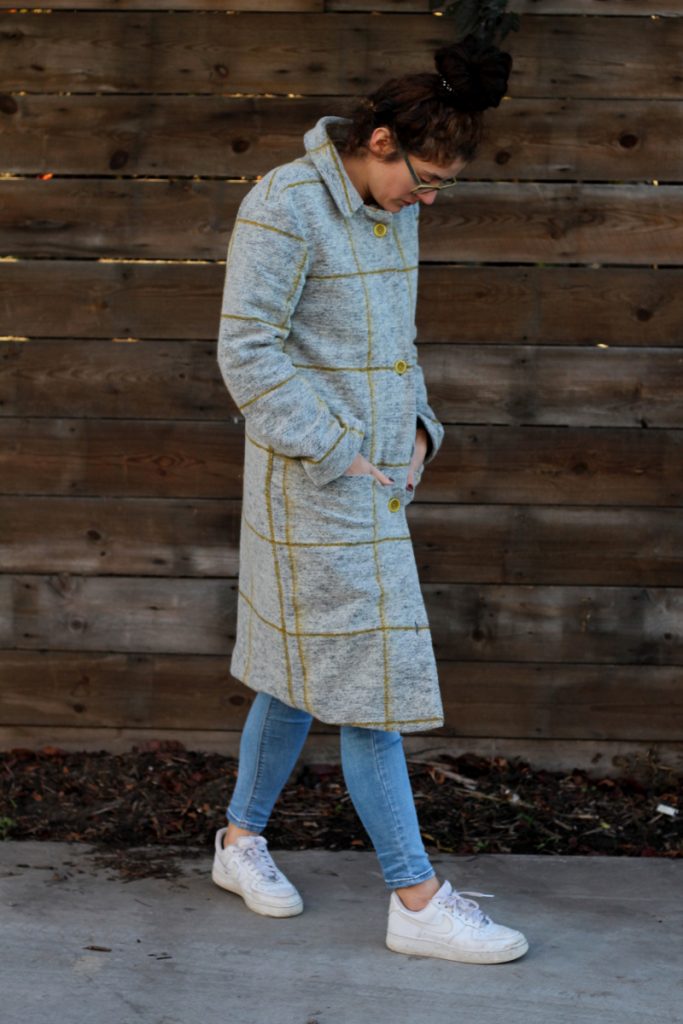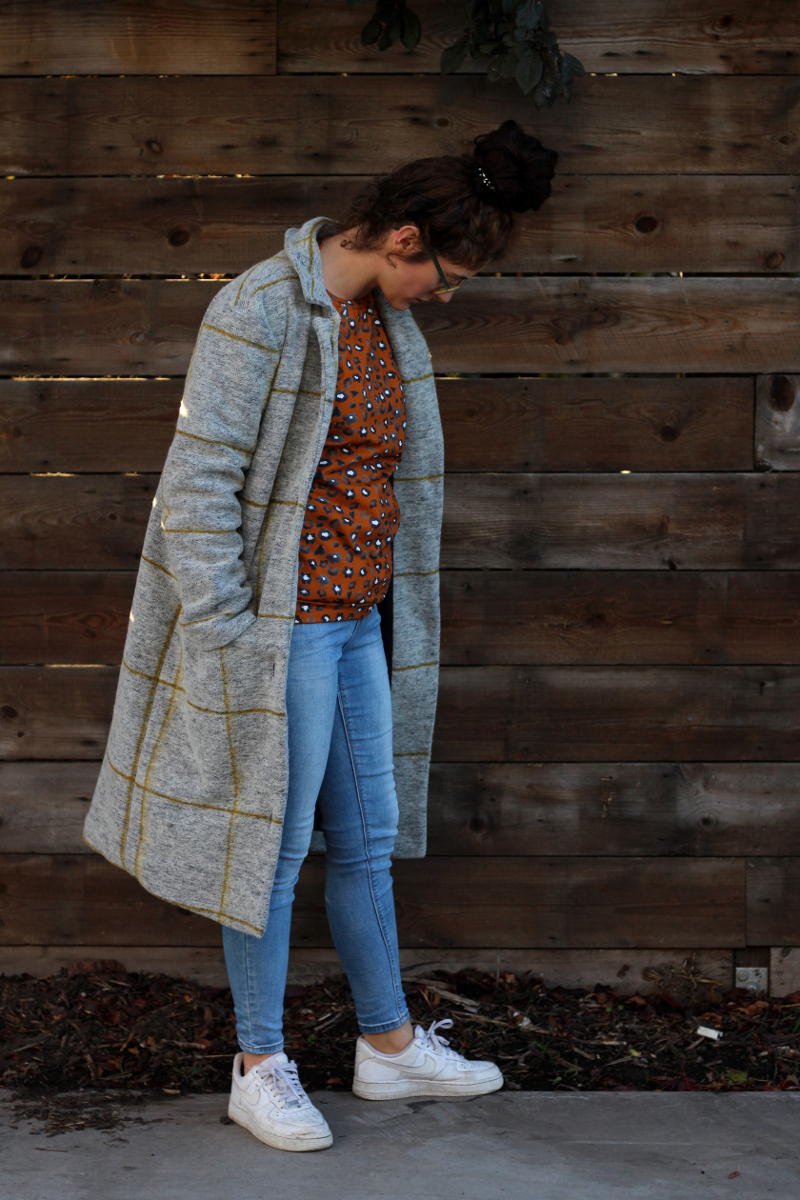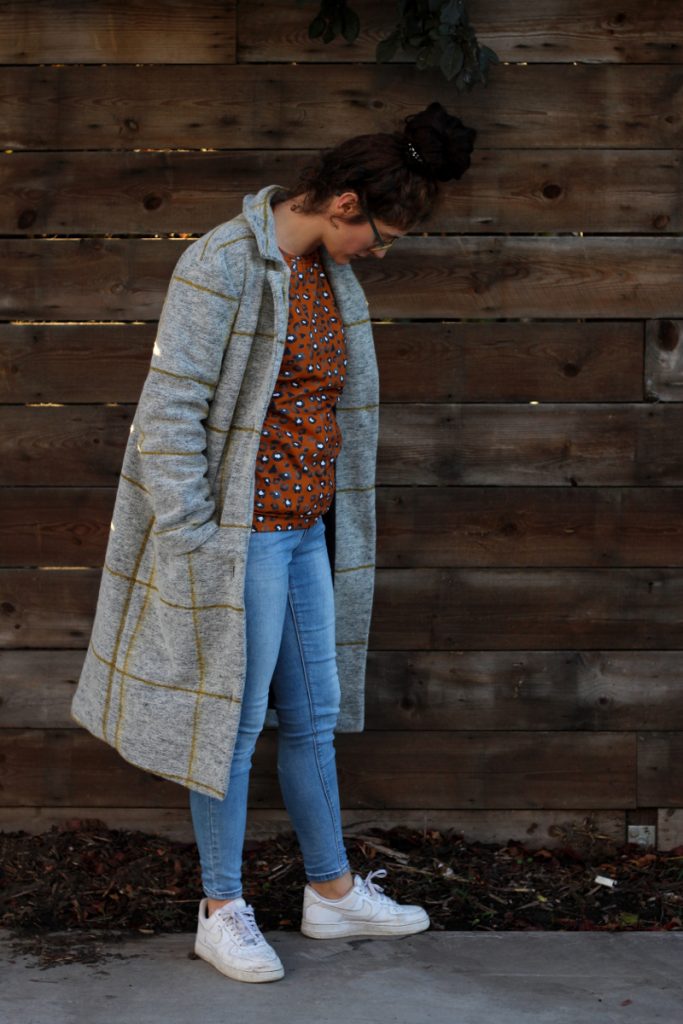 Kort na mijn bezoekje bij Editex ontving ik een prachtig tricootje vanuit Zweden. WC collection fabrics bracht onlangs nieuwe prints op de markt en ik was ook aan deze onmiddellijk verkocht. Ik wou oorspronkelijk iets voor m'n meisjes maken, maar omdat het stofje zo mooi past bij mijn nieuwe jas werd de derde Charlene trui voor mezelf gemaakt!
Shortly after my visit to Editex I received a beautiful tricot from Sweden. WC collection fabrics recently brought new prints to the market. I originally wanted to make something for my girls, but because the fabric fits so nicely with my new coat, the third Charlene sweater was made!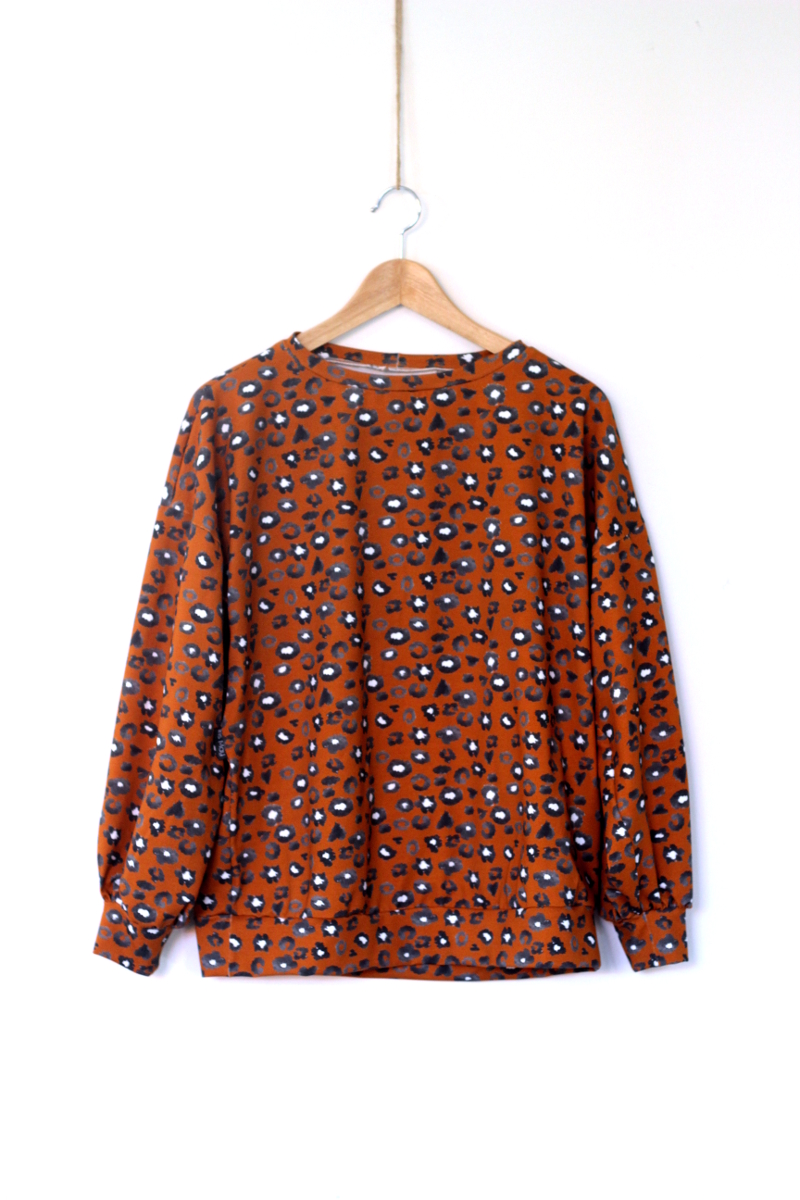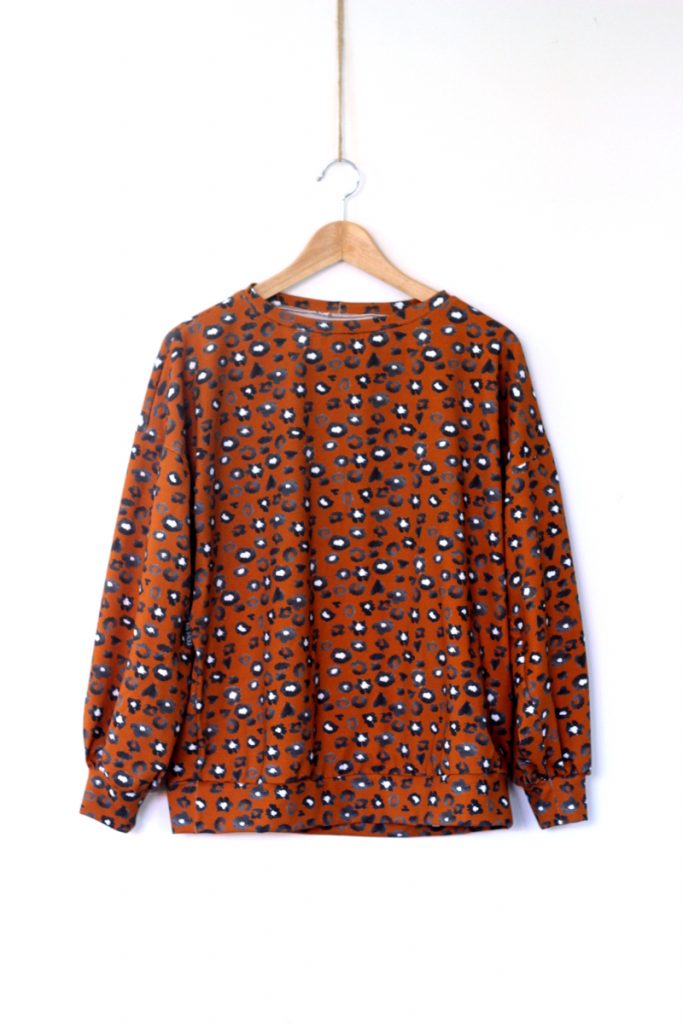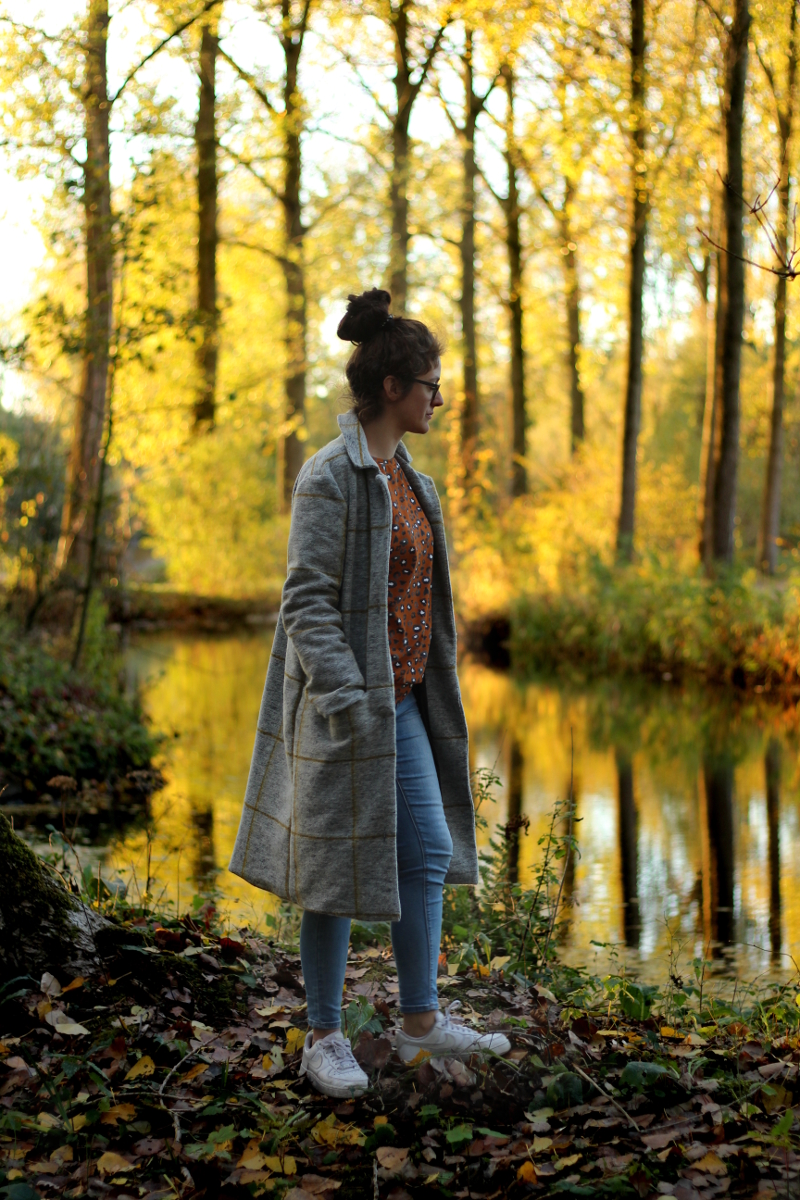 Patroon jas/pattern jacket: La maison Victor
Stof jas/ fabric jacket: Editex
Stof trui/ fabric sweater: WC collection fabrics



You May Also Like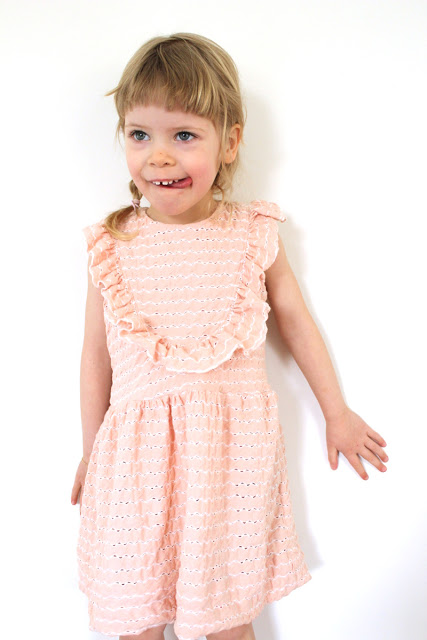 13 april 2018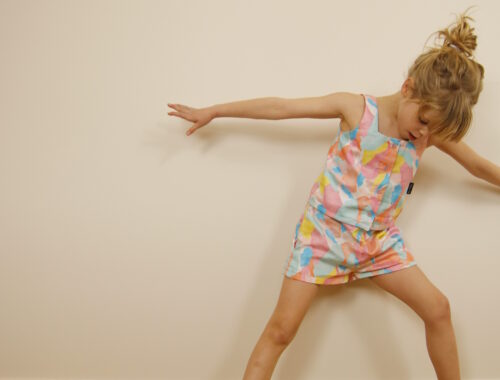 30 mei 2022