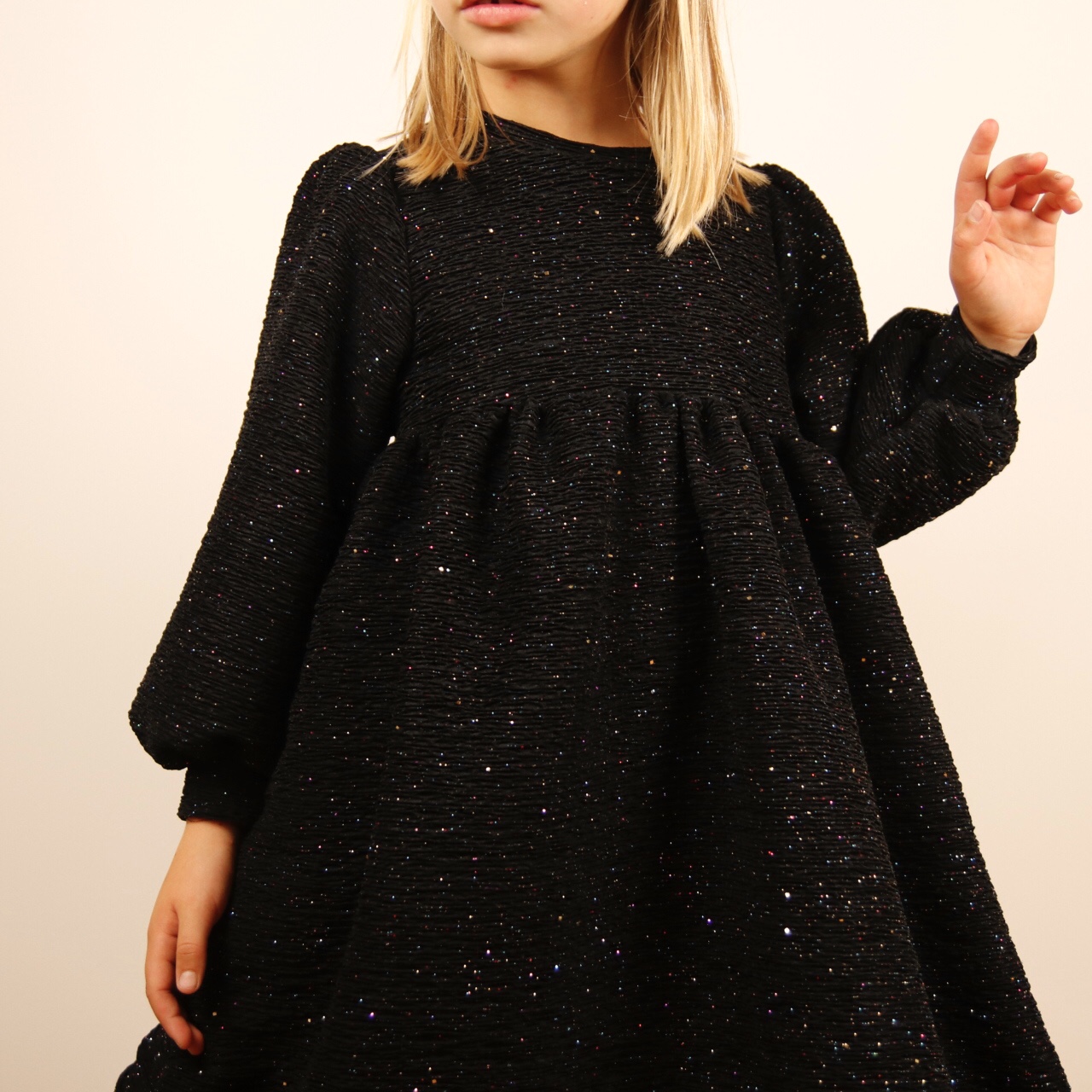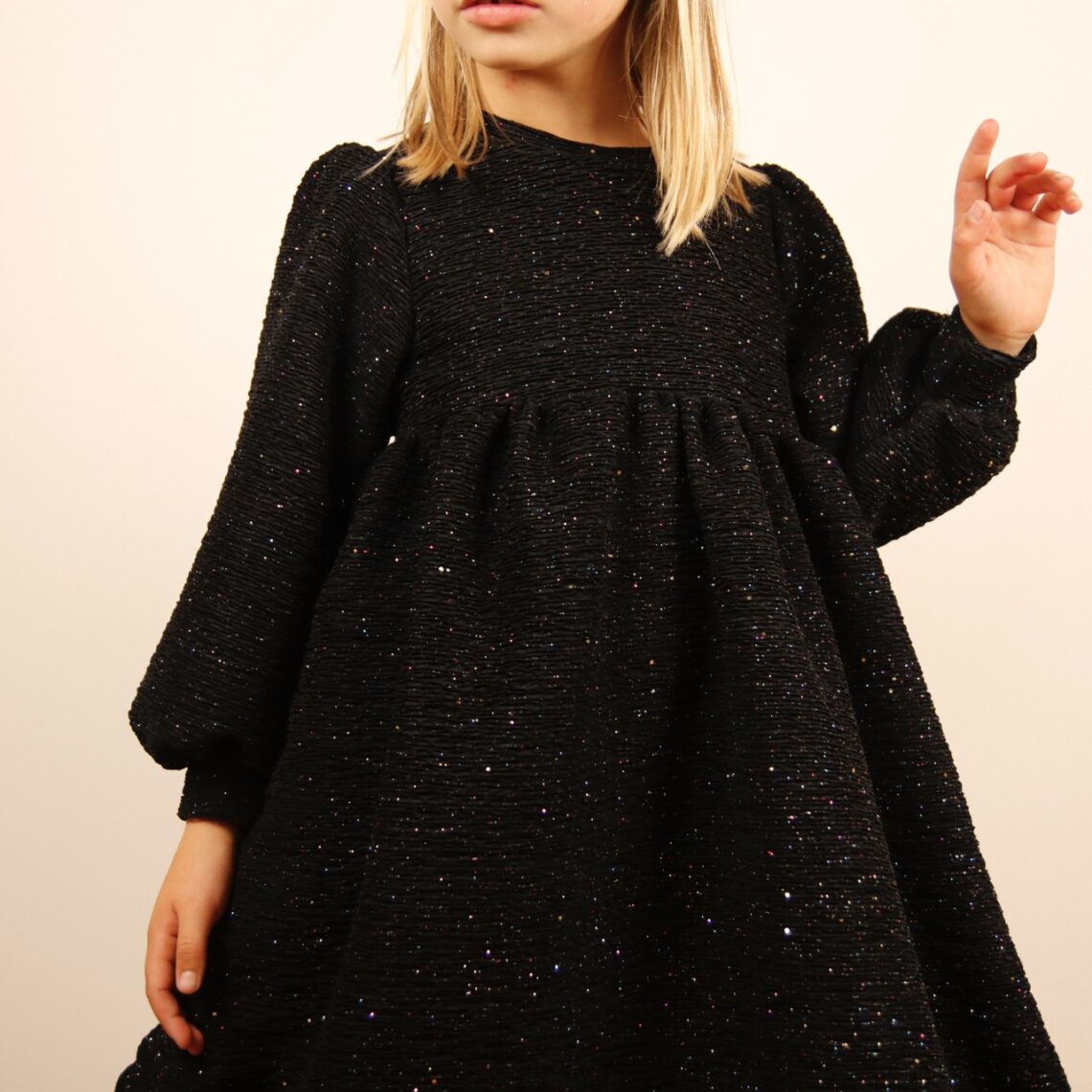 Jeanne jurk/dress
30 december 2021
Het is heel eenvoudig om het Jeanne patroon aan te passen en er een jurk van te maken. Hoe je dit eenvoudig kan doen, kan je in deze nieuwsbrief lezen!
It is very easy to adapt the Jeanne pattern and turn it into a dress. You can read in this newsletter how you can do this!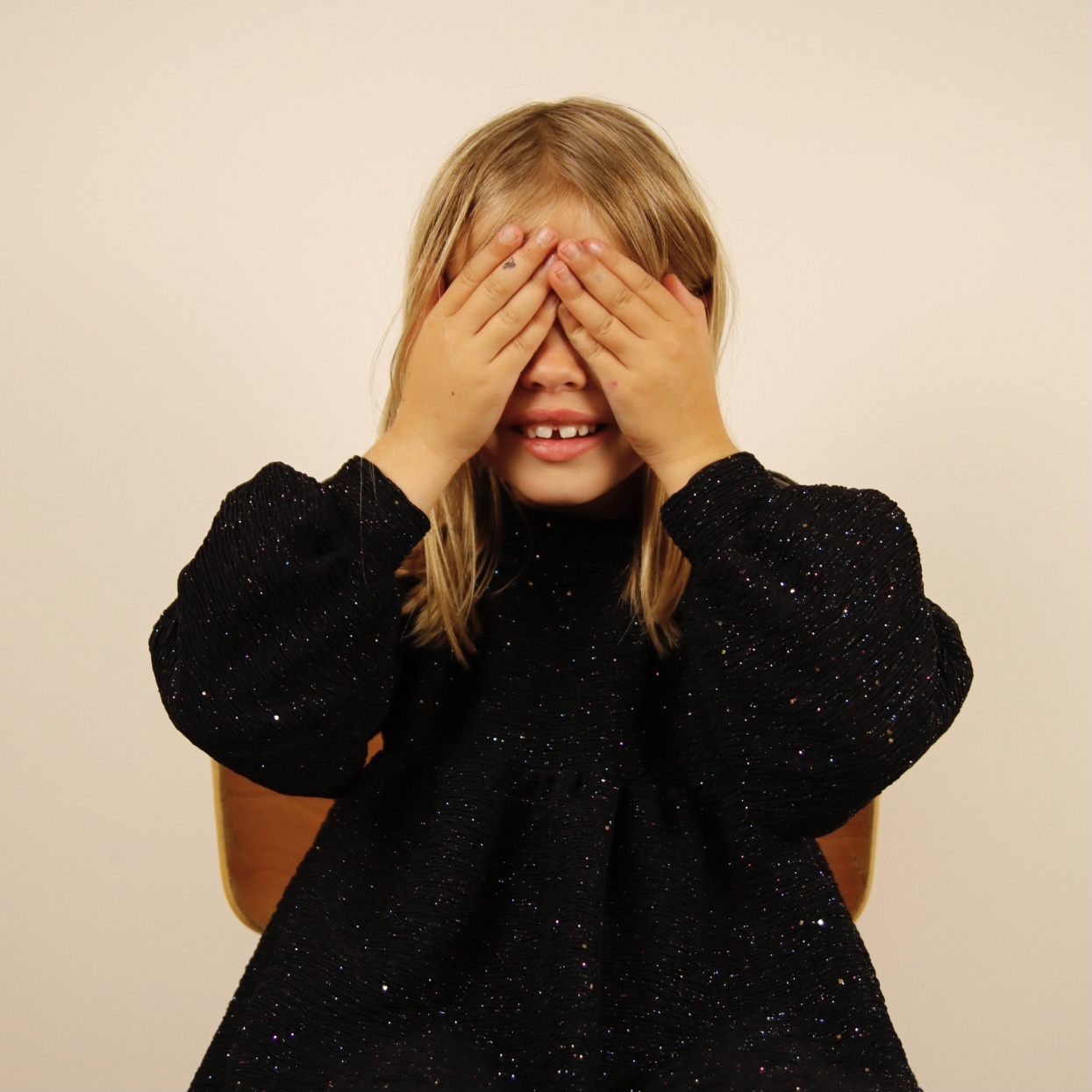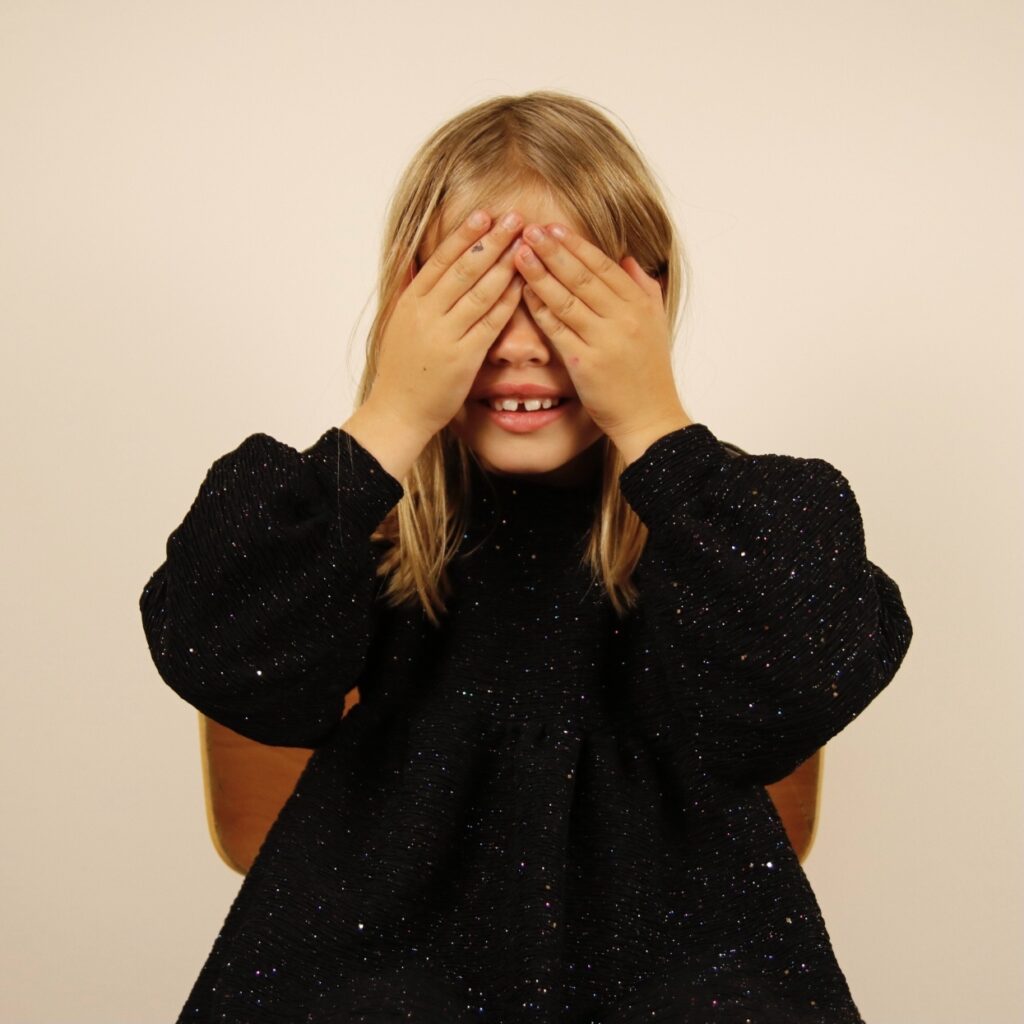 STAP 1: Knip de patroondelen van het voorpand en achterpand korter. Teken hiervoor een kniplijn 4 cm onder het okselpunt.
Opmerkingen:
Voor de jurk moet geen tailleboord worden geknipt.
Je kan spelen met de lengte van het bovenstuk en het rokpand. Als je het bovenstuk langer neemt, kan je het rokpand inkorten.
STEP 1: Cut the pattern pieces of the front and back pieces shorter. To do this, draw a cutting line 4 cm below the armpit.
Notes:
The dress does not require a waistband.
You can play with the length of the top and skirt. If you take the top part longer, you can shorten the skirt.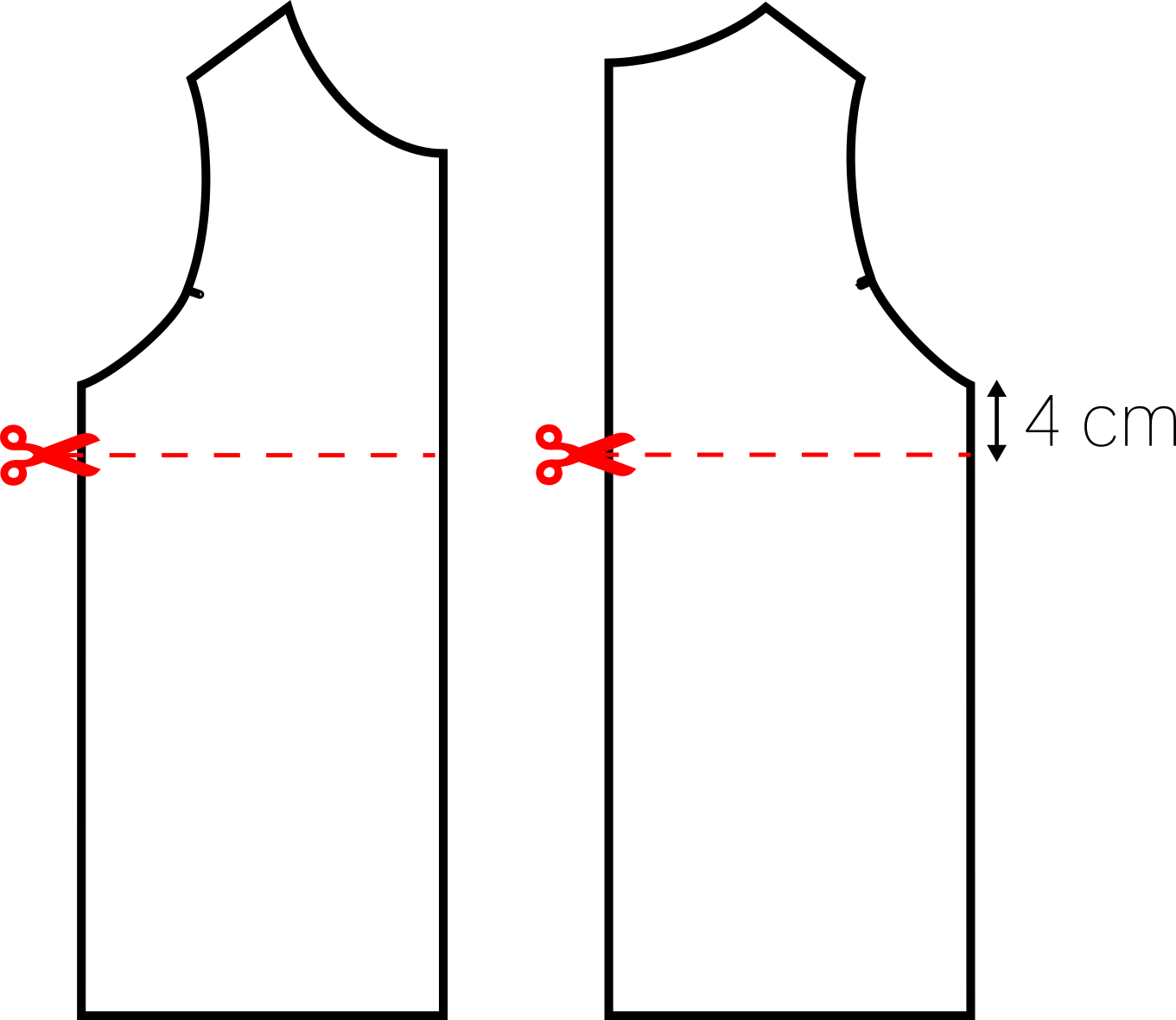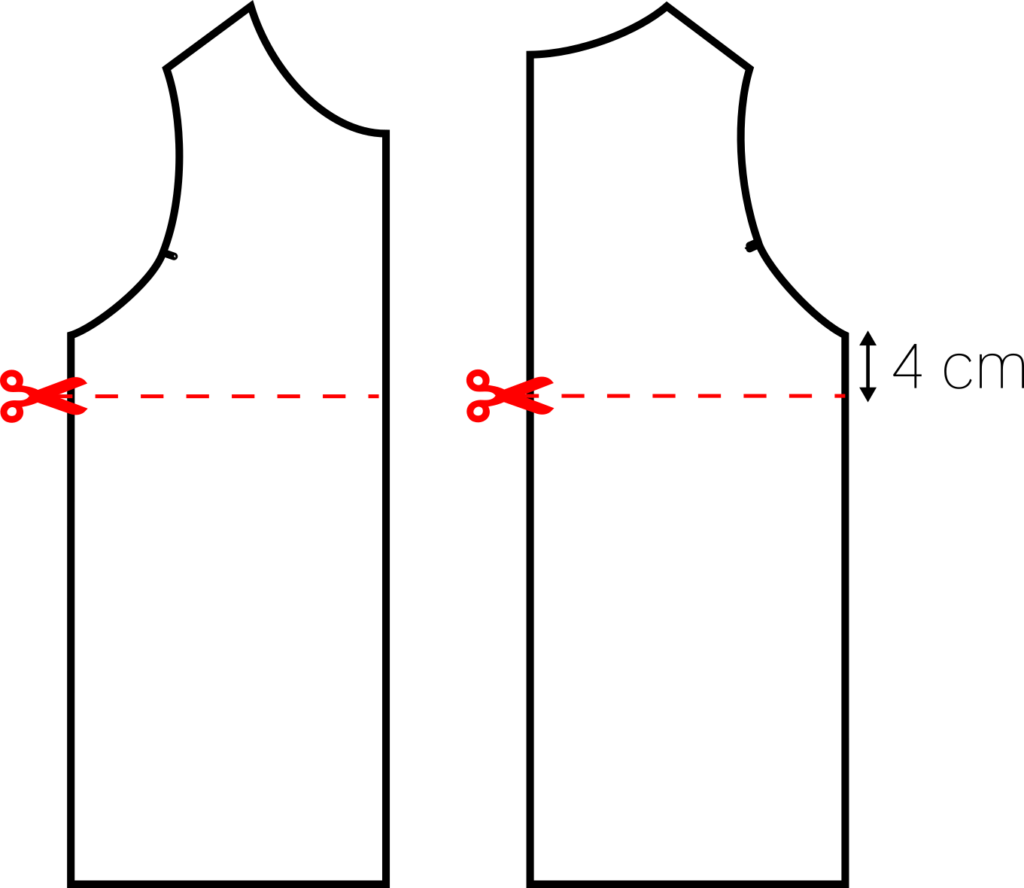 STAP 2: Knip twee rokpanden. Hieronder kan je een overzicht vinden van de afmetingen in centimeter (inclusief naadwaarden).
STEP 2: Cut two skirt pieces. Below you can find an overview of the dimensions in centimeter (seam allowance included).


STAP 3: Naai het bovenstuk van de jurk op dezelfde manier in elkaar zoals de trui (stap 1-41 van de tutorial). De tailleboord moet niet genaaid worden.
STEP 3: Sew the top of the dress together in the same way as the sweater (step 1-41). The waistband does not need to be sewn.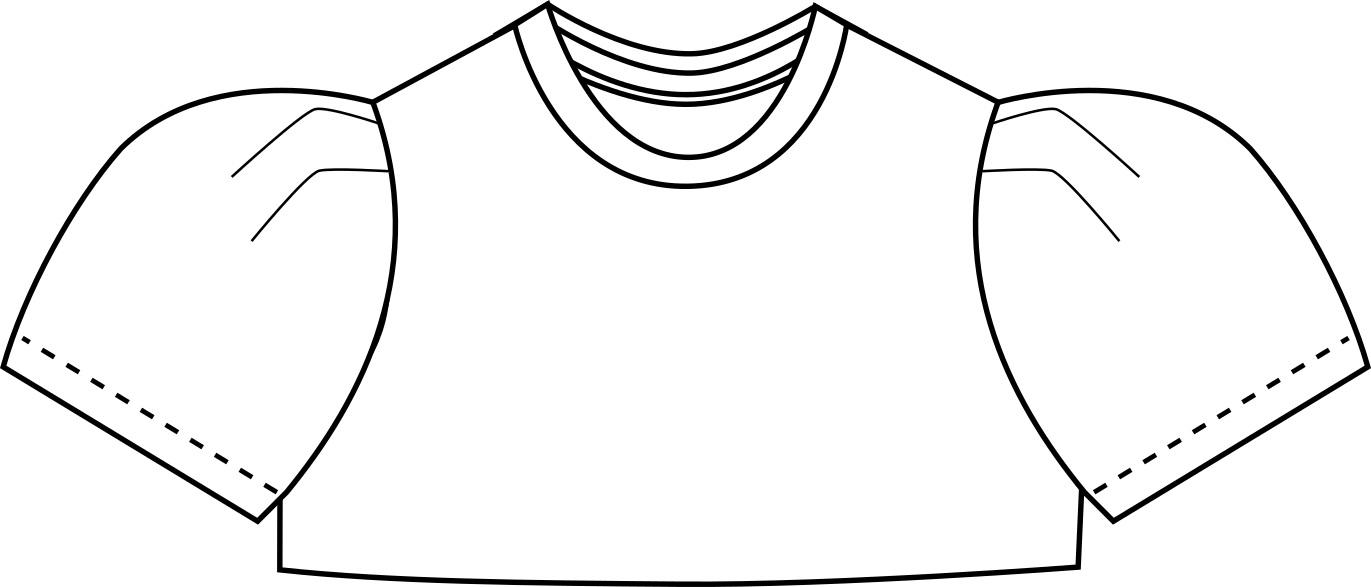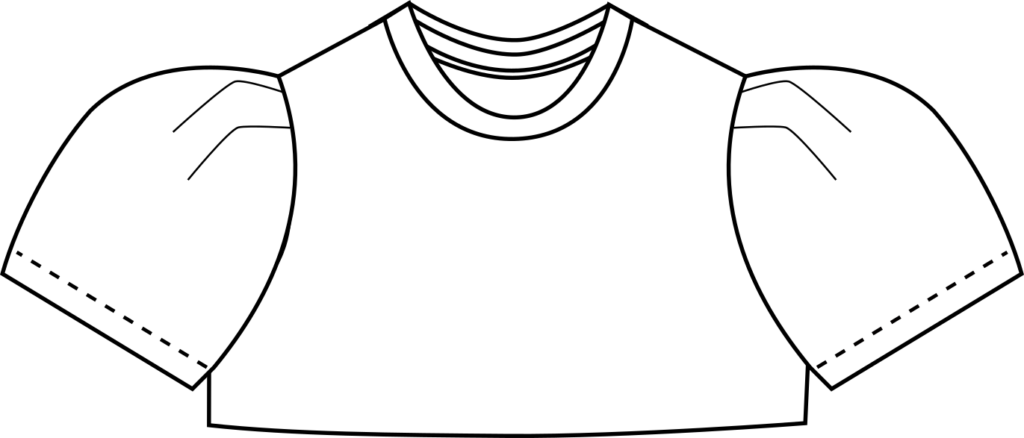 STAP 4: Speld de rokpanden met de goede kanten op elkaar. Stik de zijnaden dicht.
STEP 4: Pin the skirt pieces right sides together. Stitch the side seams.


STAP 5: Stik twee rimpeldraden bovenaan in de rok.
STEP 5: Sew two rows of gathering at the top of the skirt.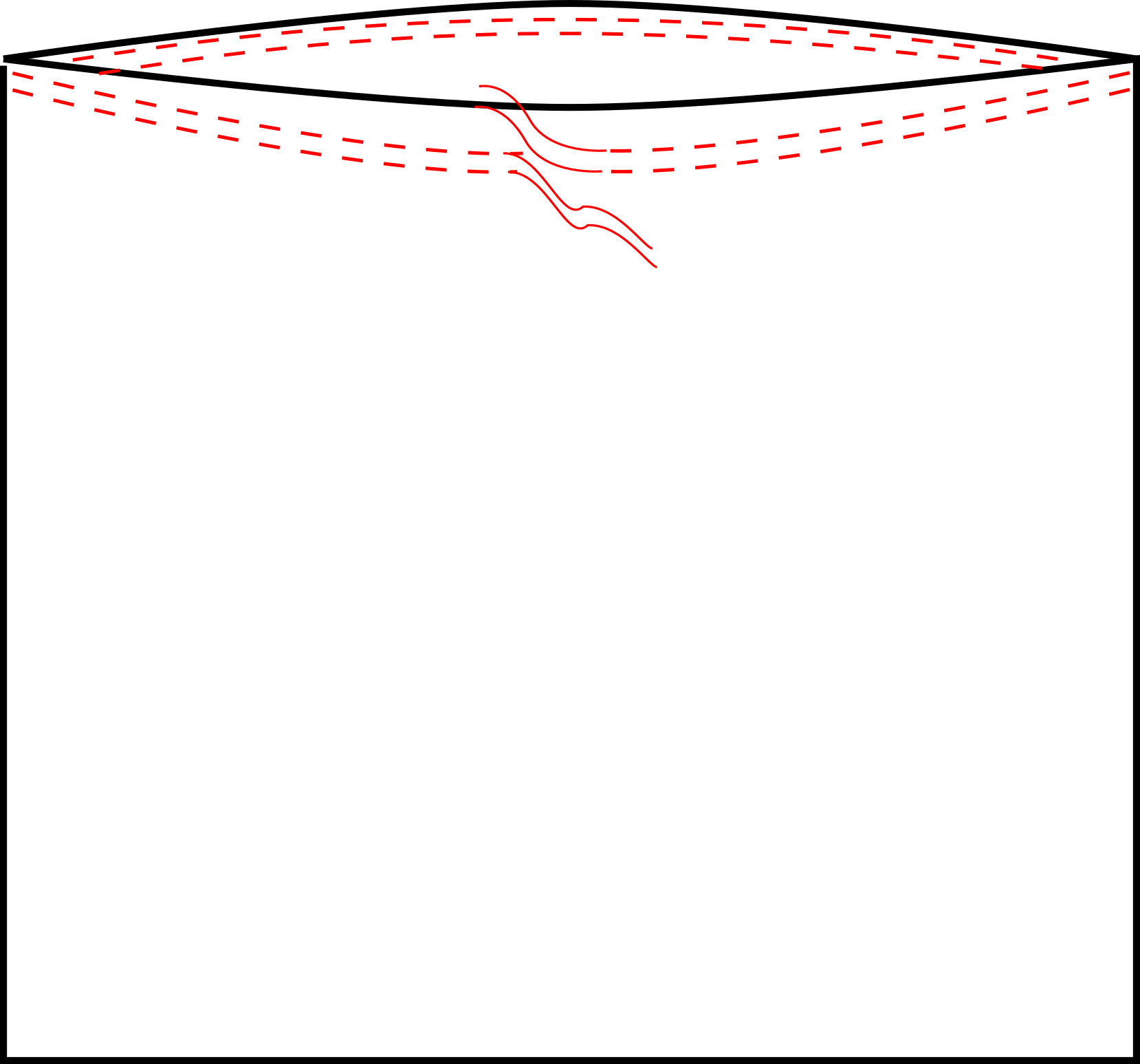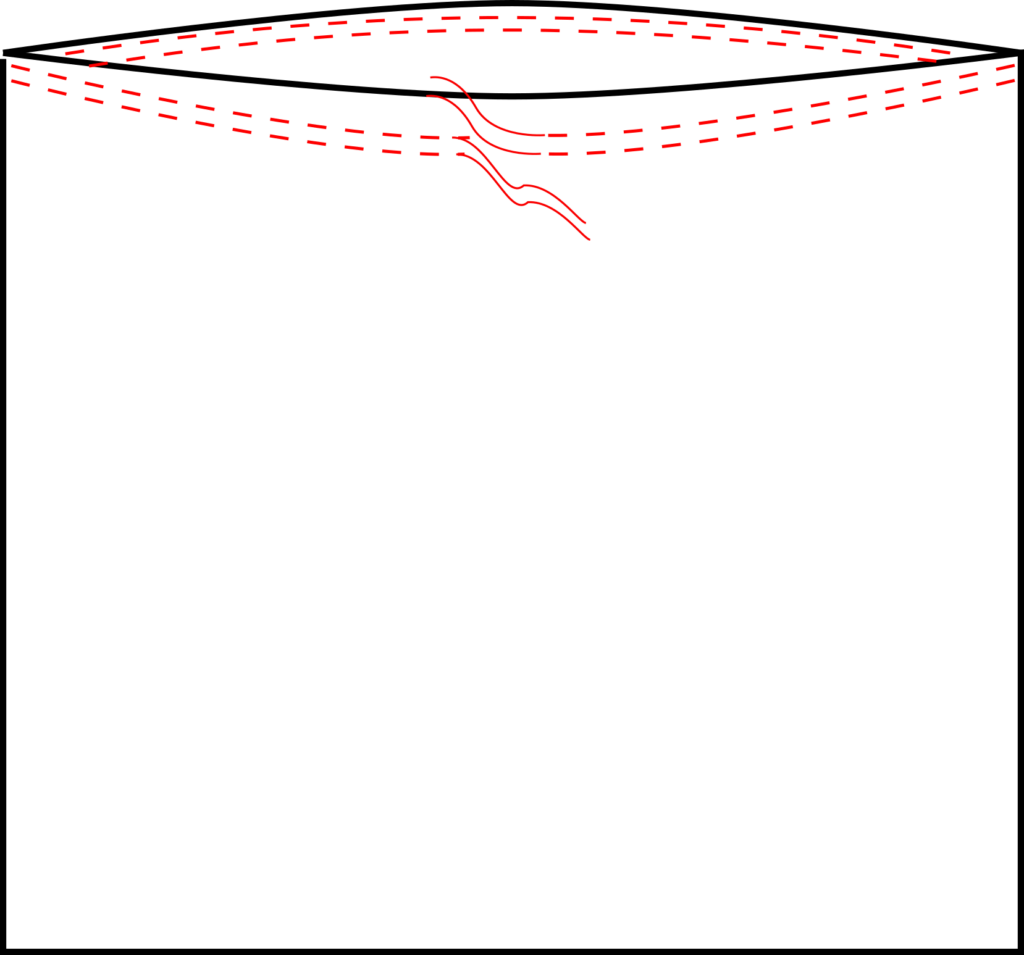 STAP 6: Rimpel de rok tot hij de breedte heeft van het bovenstuk van de jurk. Speld en stik de rok op het bovenstuk met de goede kanten op elkaar. Zoom de jurk onderaan 2 cm om en de Jeanne jurk is klaar!
STEP 6: Gather the skirt until it has the width of the top of the dress. Pin and stitch the skirt to the top right sides together. Hem the dress with 2 cm and the Jeanne dress is finished!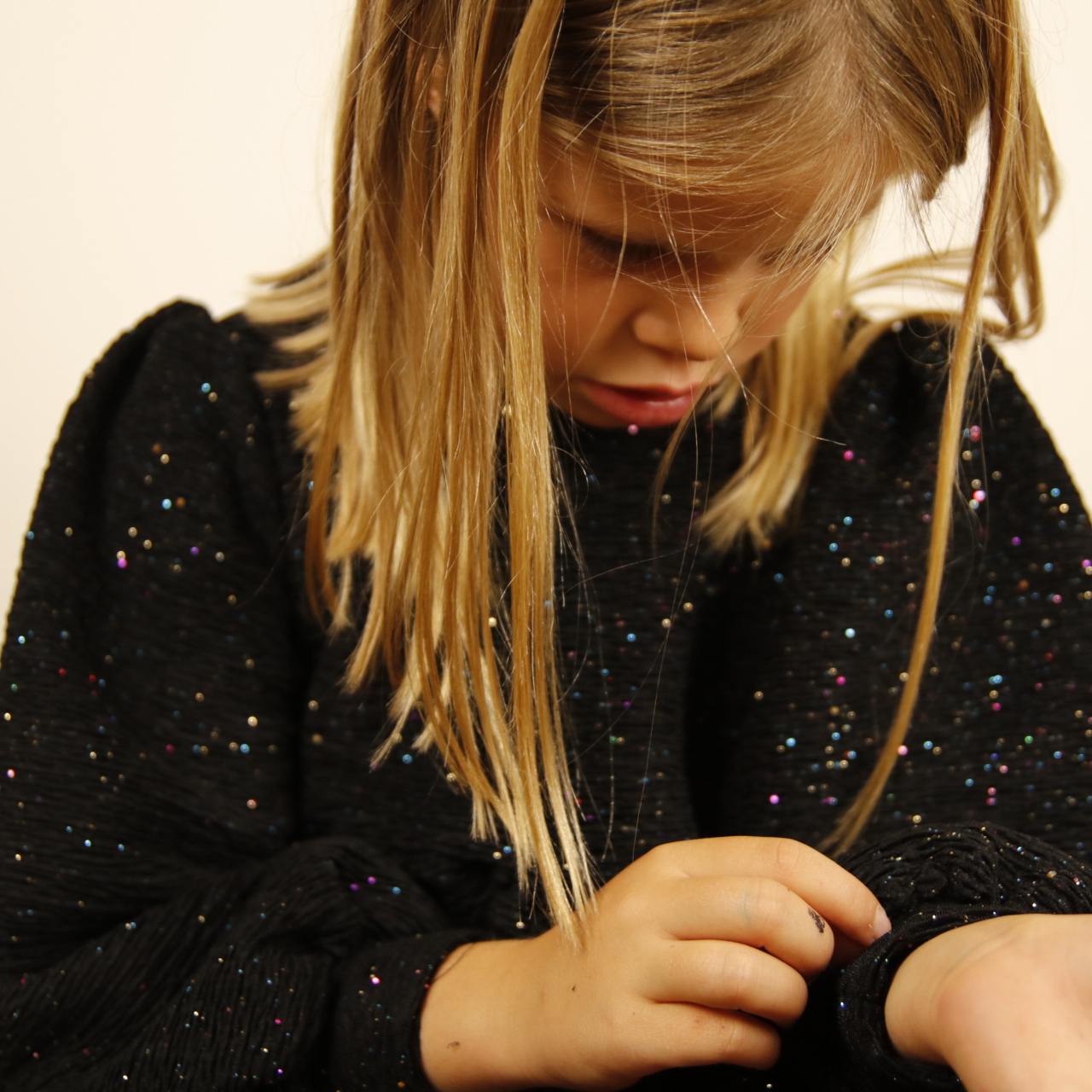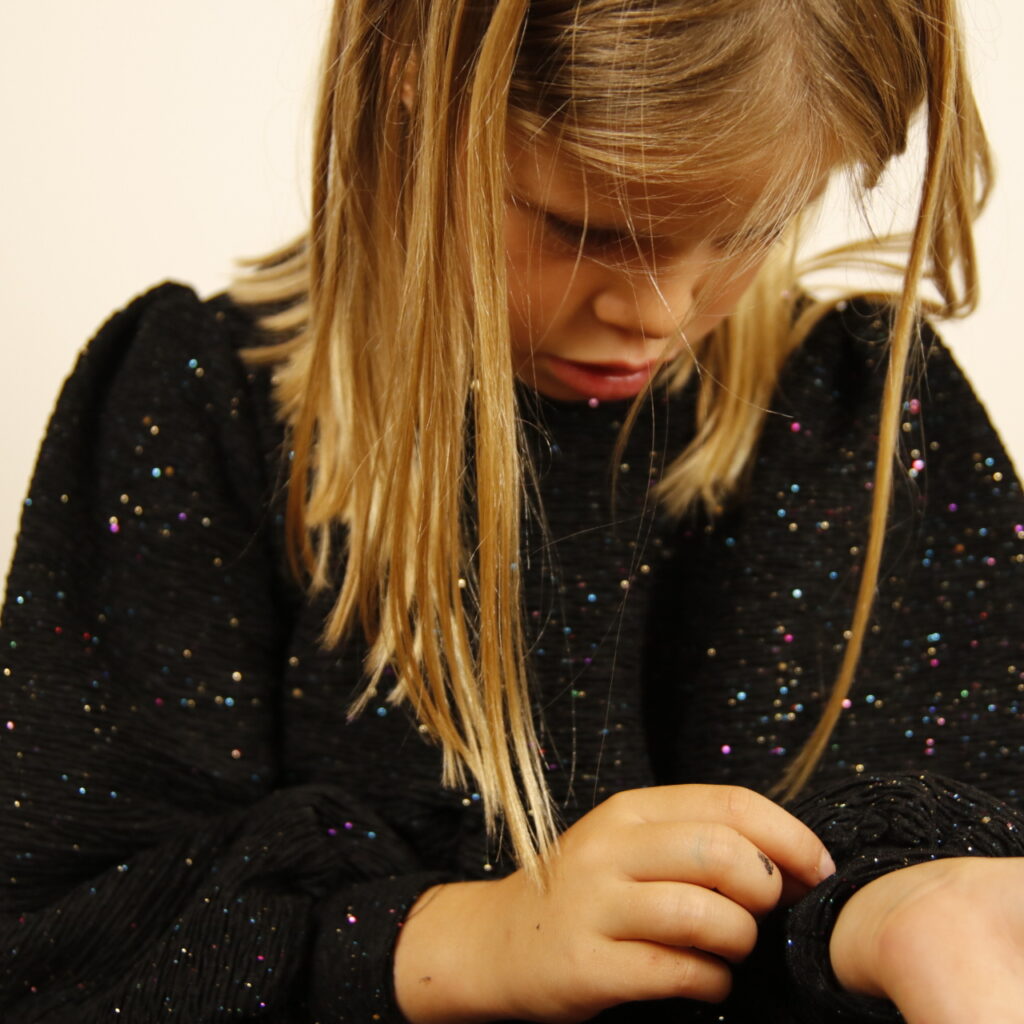 You May Also Like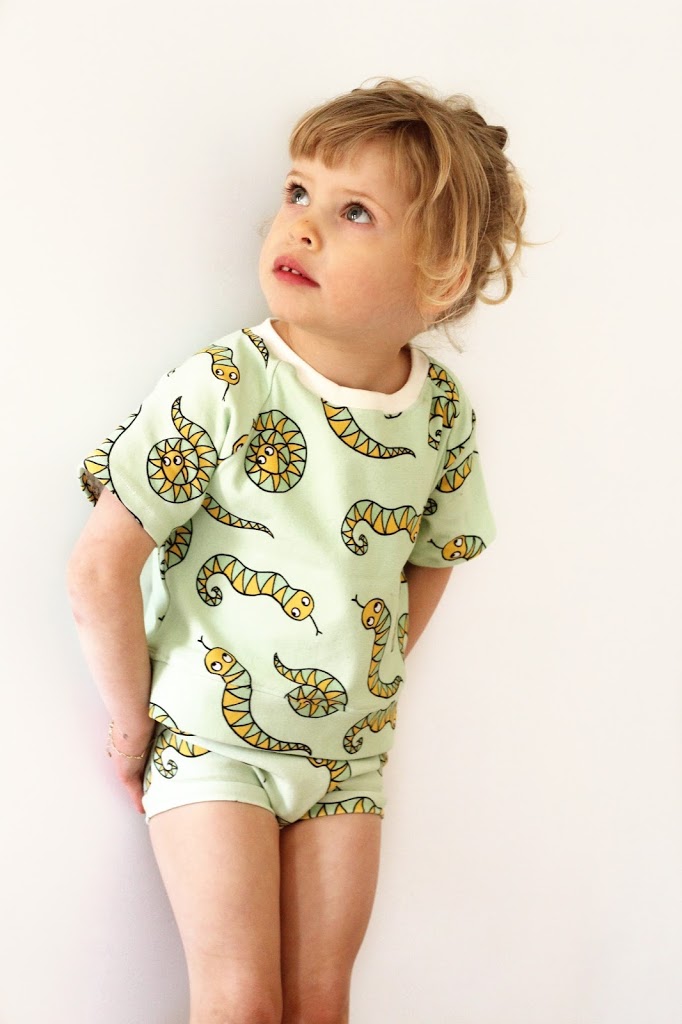 14 mei 2018
15 augustus 2018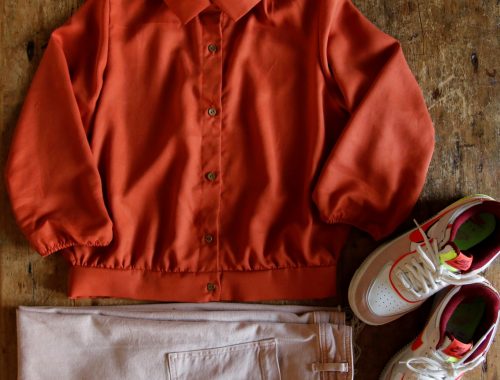 16 maart 2021