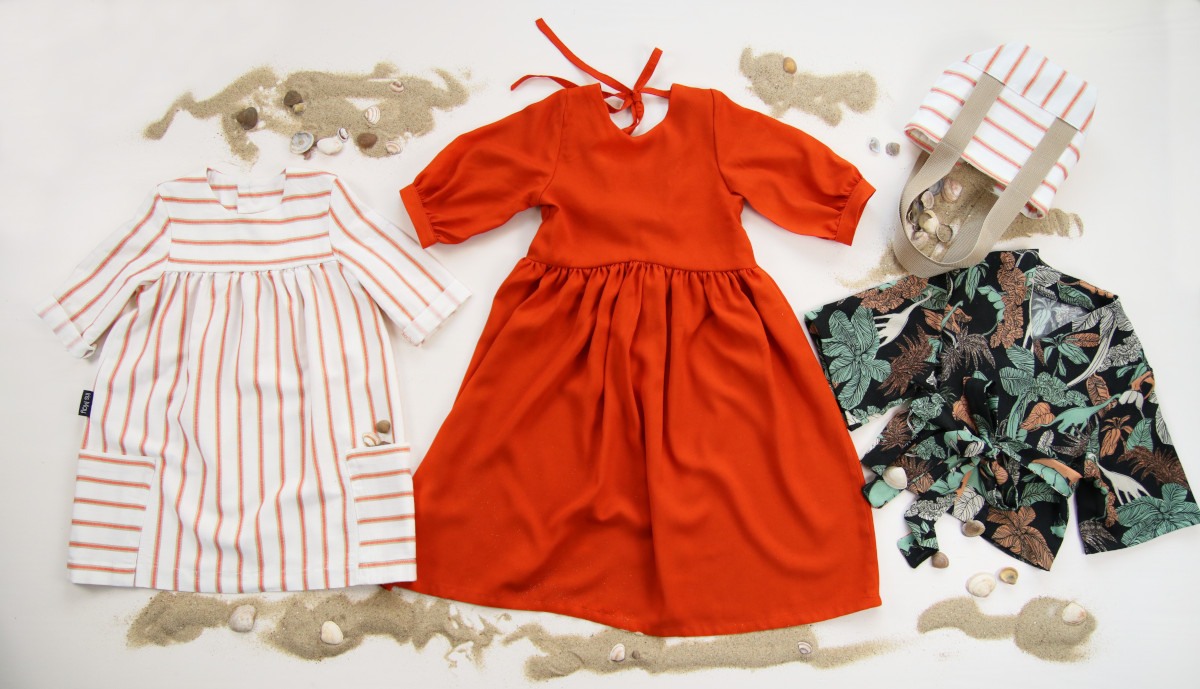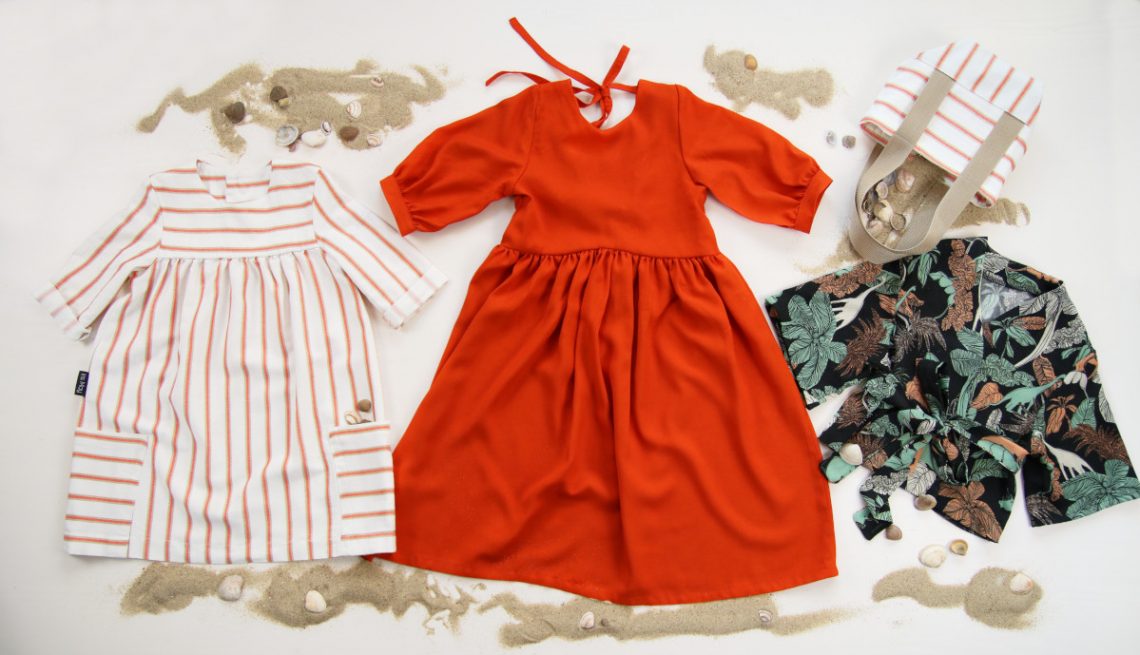 Truth or dare: Project run and play Week 3
21 mei 2019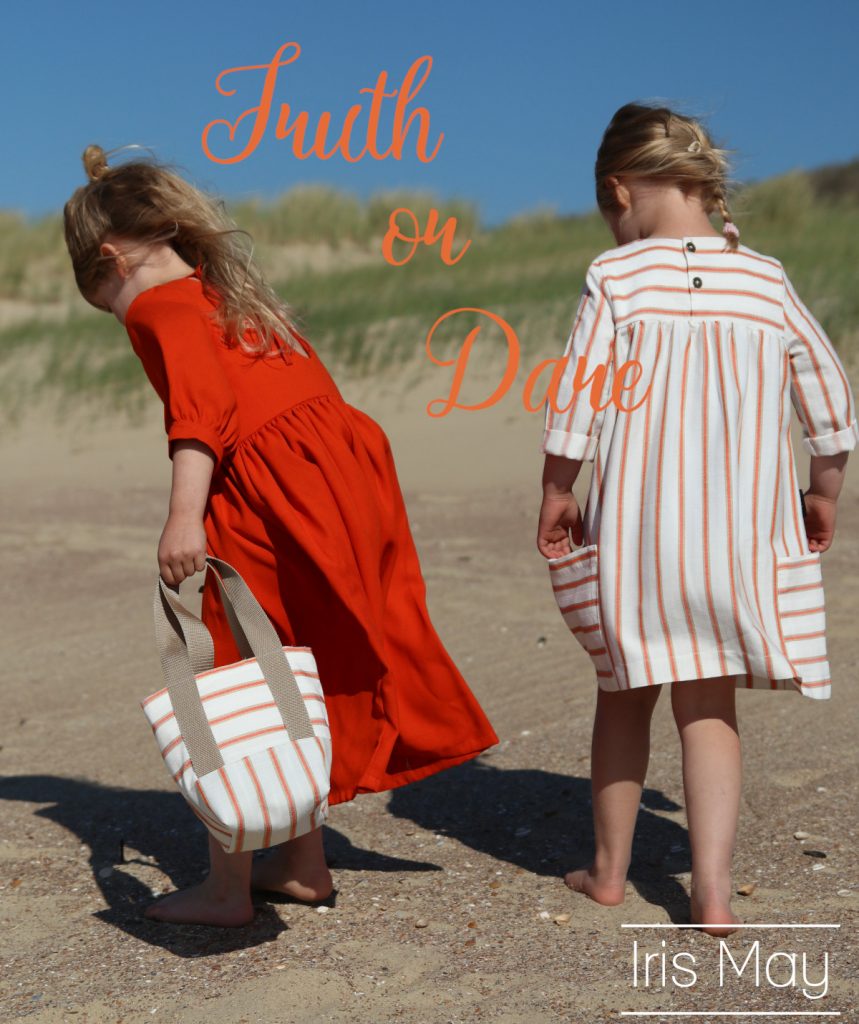 Waarheid? Als ik dit onderwerp zag verschijnen op project Run and play wist ik eigenlijk niet zo goed hoe ik het ging moeten aanpakken. De waarheid is dat eigenlijk alle uitdagingen in deze wedstrijd reeds een durf waren :-). Ik denk dat je dit thema op verschillende manieren kan interpreteren. Laat me je mijn manier tonen en verklaren 😉
Truth? When I saw this theme appear, at first I had no real idea how to get started. The truth is, all challenges during project run and play had been a dare so far. I think this theme is open to many interpretations. Let me show and explain you mine!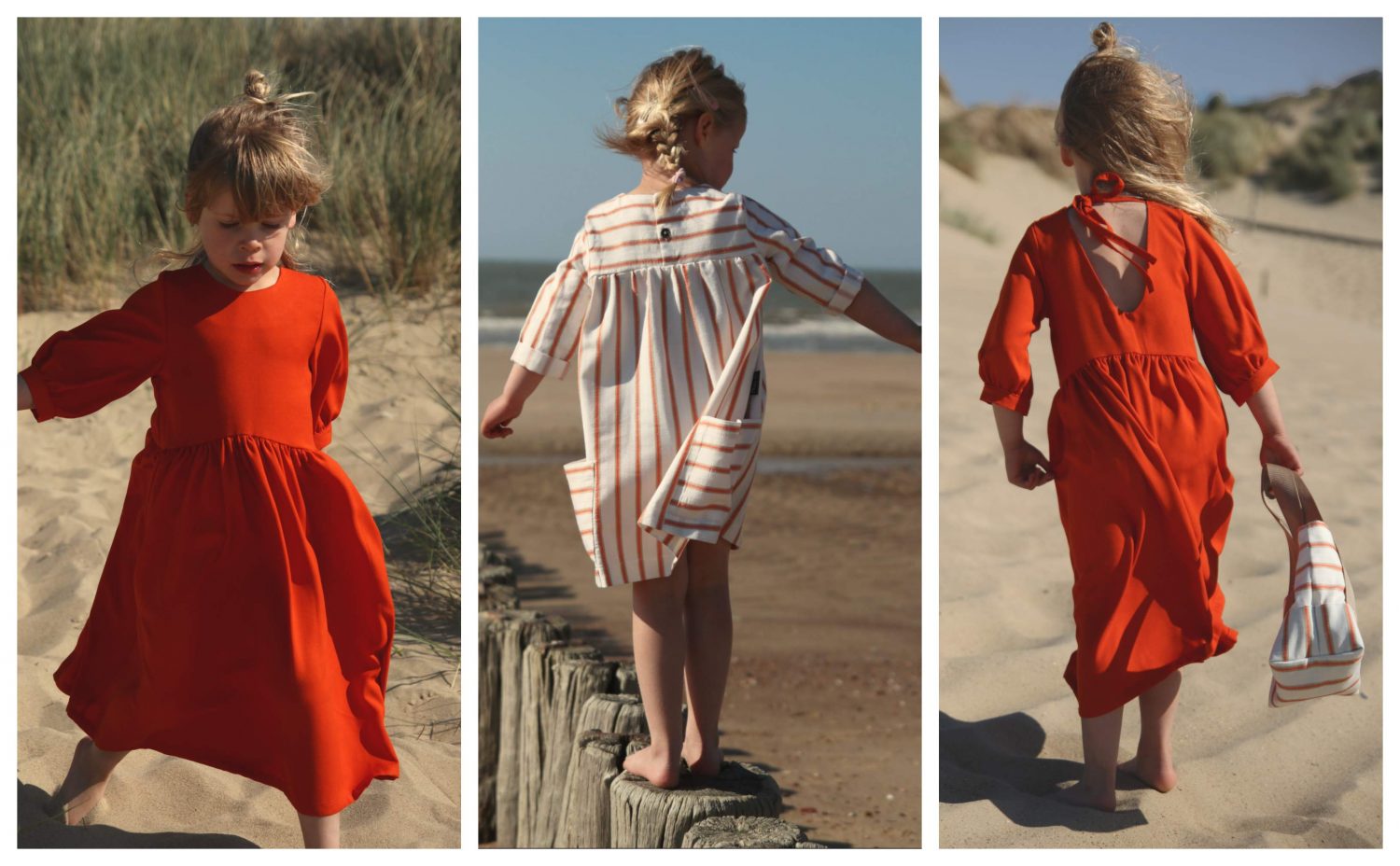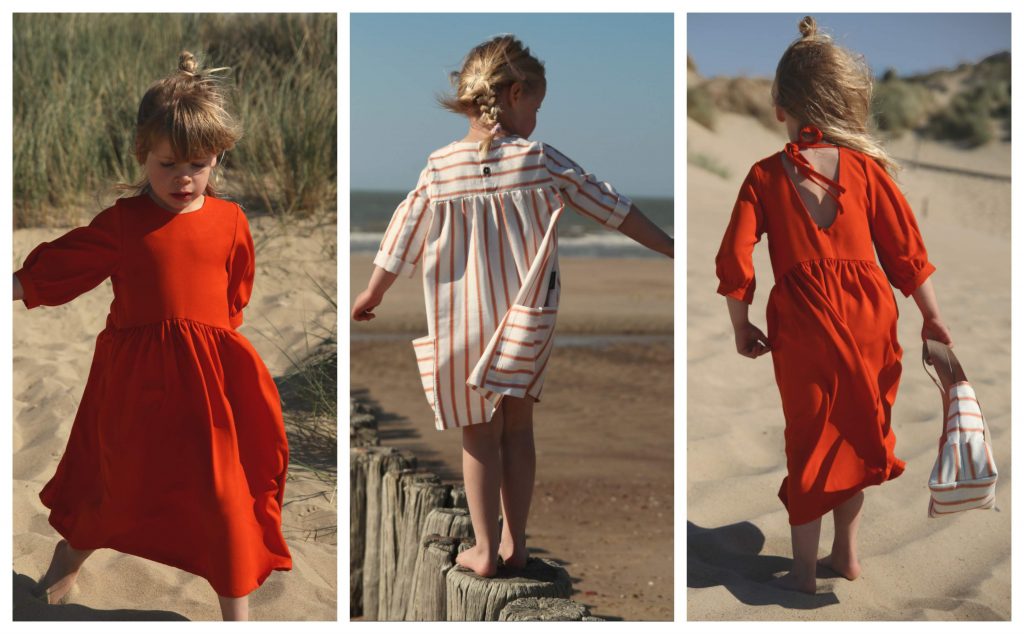 Waarheid:
Een patroon waar ik me heel gerust in voel is mijn Odeline, een patroon dat ik een tijdje terug reeds uitwerkte. Een jurk die in zijn eenvoud toch mooi oogt. Uiteraard voorzag ik grote zakken zodat mijn meisje al haar zeeschatten kon opbergen. De mouwen werkte ik af door ze tweemaal dubbel te vouwen.
Truth:
A pattern which I feel  comfortable making is my Odeline. A dress that looks beautiful in its simplicity.  I provided large pockets so that my girl could store all her sea treasures. I finished the sleeves by folding them twice.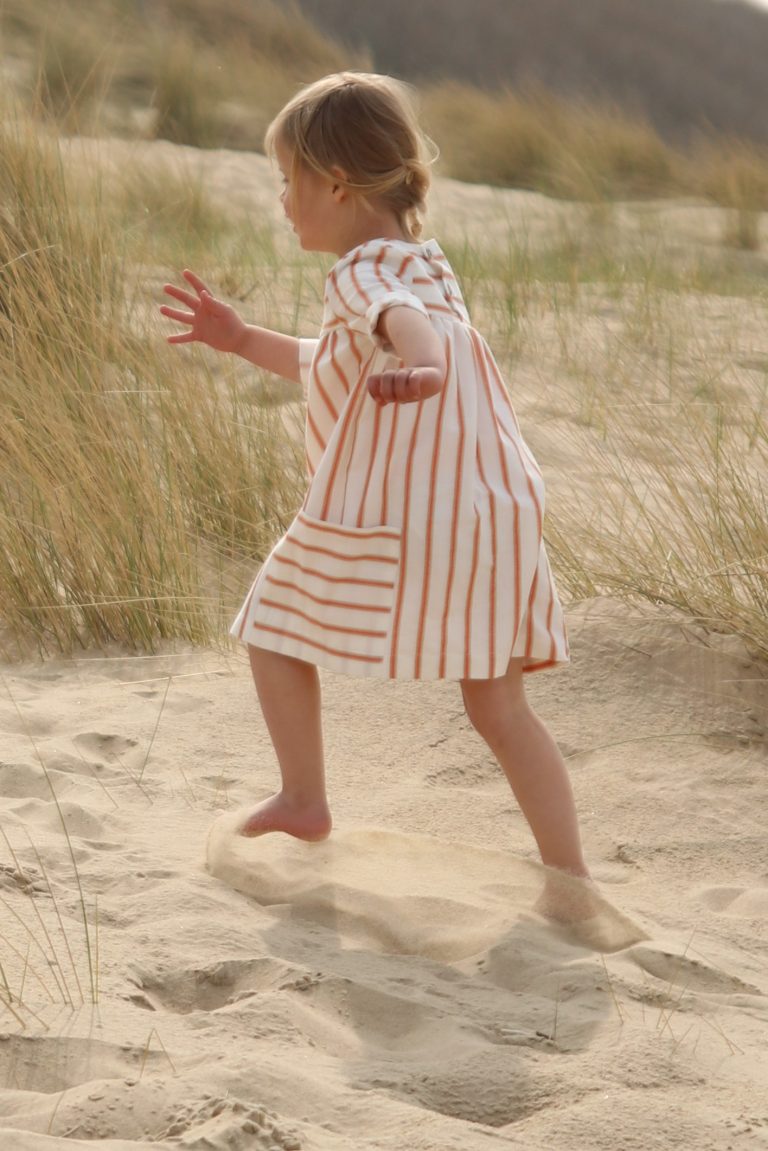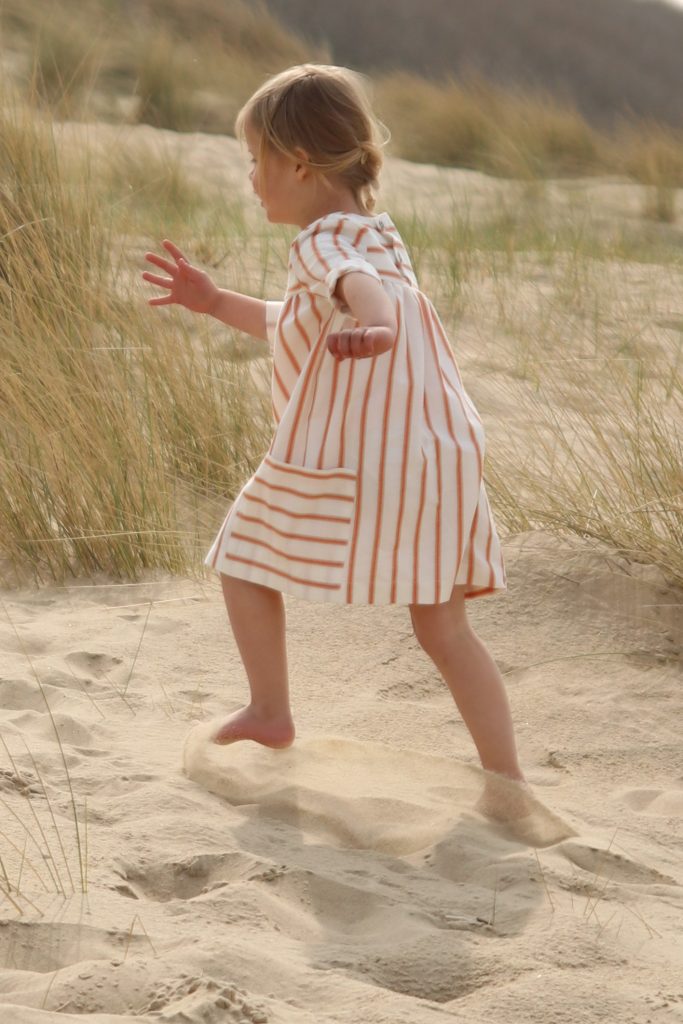 Ook het stofje dat ik koos is eentje waar ik me heel gerust in voelde. Een mooi katoenen stof met oranje strepen. Ik speelde met de ligging van de strepen om een dynamischer jurk te krijgen. Dus waarheid voor mij: eenvoud siert.
The fabric that I chose is also one in which I felt very comfortable. A beautiful cotton fabric with orange stripes. I played with the position of the stripes to get a more dynamic dress. So for me Truth: simplicity adorns.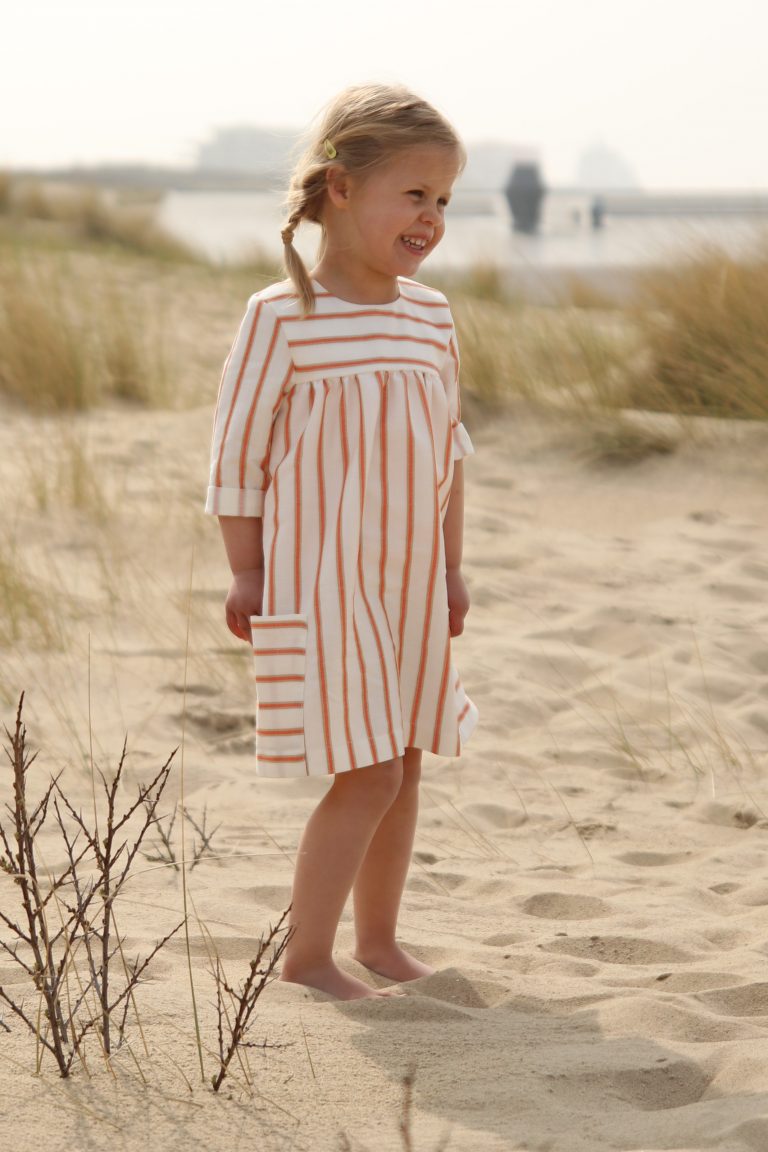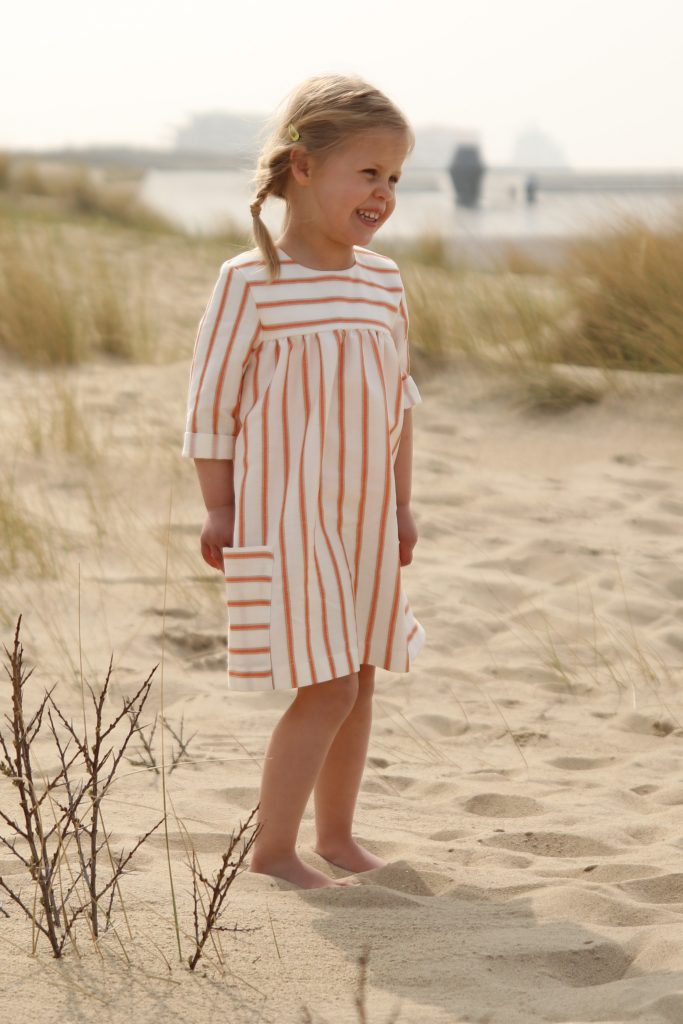 Durven:
Als 'Durf' tekende ik een volledig nieuwe jurk uit ( op zich al een dare ;-)). Ik koos voor een gedurfde kleur en maakte de jurk in een fel oranje viscose. Het meest opvallende accent aan de jurk is de open rug split. Om deze in de jurk te verwerken gebruikte ik de werkwijze van de Vita jurk van Beletoile en Kaatjesnaaisels. De 3/4 mouwen tekende ik extra wijd uit waardoor ik ze kon fronsen net onder de elleboog. Het bovenstuk van de jurk werd zowel op middenvoor als op middenachter iets hoger getekend zodat de fronsrok leuk valt.
Omdat ook dit meisje een grote verzamelaar is en ze iets nodig had om al haar schelpjes in te stoppen, maakte ik een bijpassend tasje.
Dare:
As a dare I designed a completely new dress. I chose a bold color and made the dress in a bright orange viscose. The most striking accent on the dress is the open back split. To add this into the dress I used the method of the Vita dress from Beletoile and Kaatjesnaaisels. I drew the 3/4 sleeves extra wide so that I could frown just below the elbow. The upper part of the dress was drawn a little higher on both center back and front. Because this girl is also a big collector and she needed something to put all her shells in, I made a matching bag.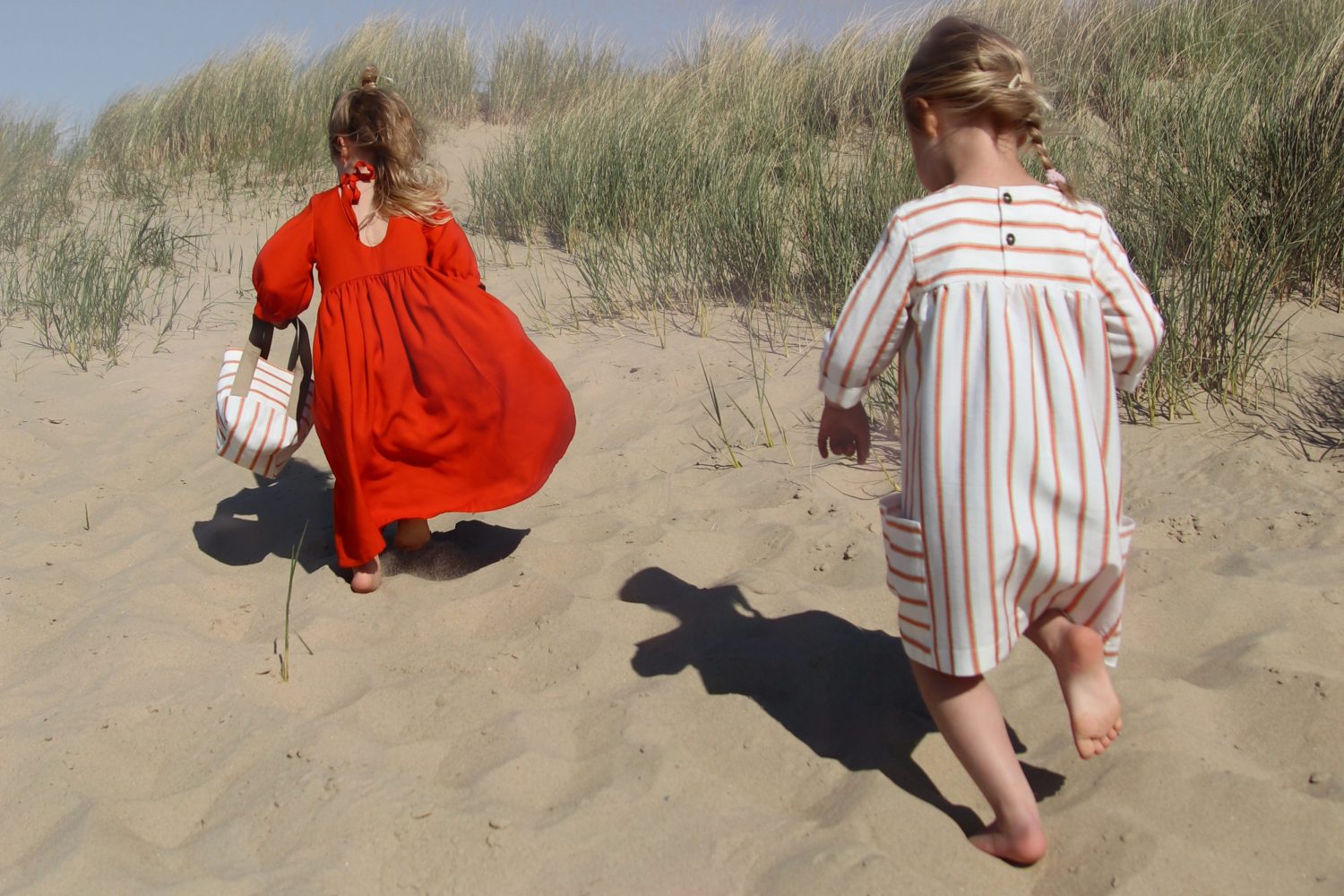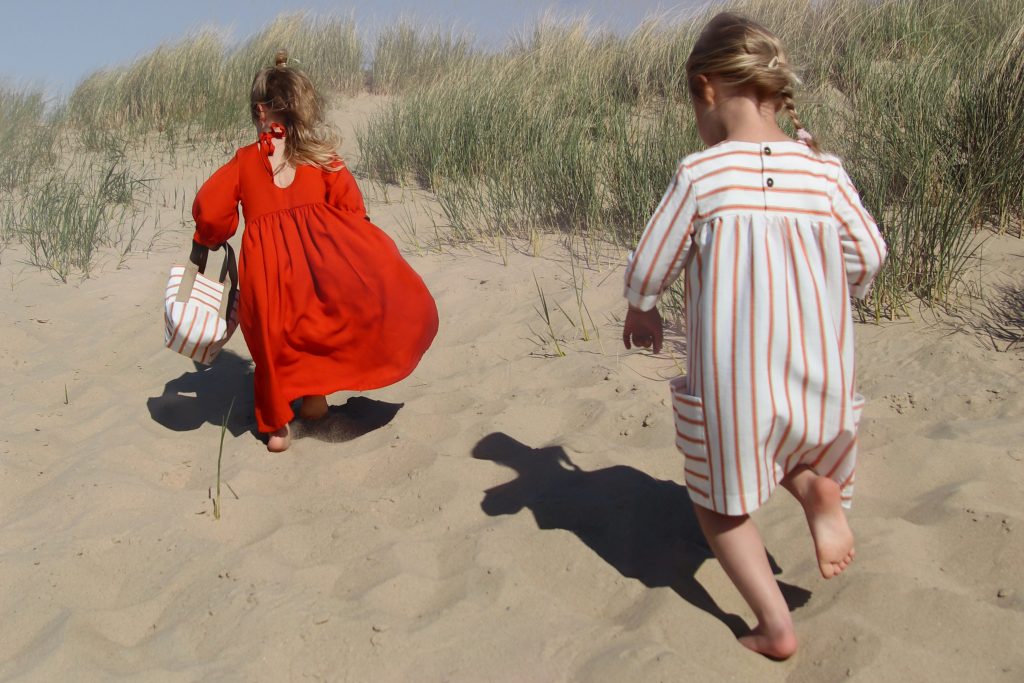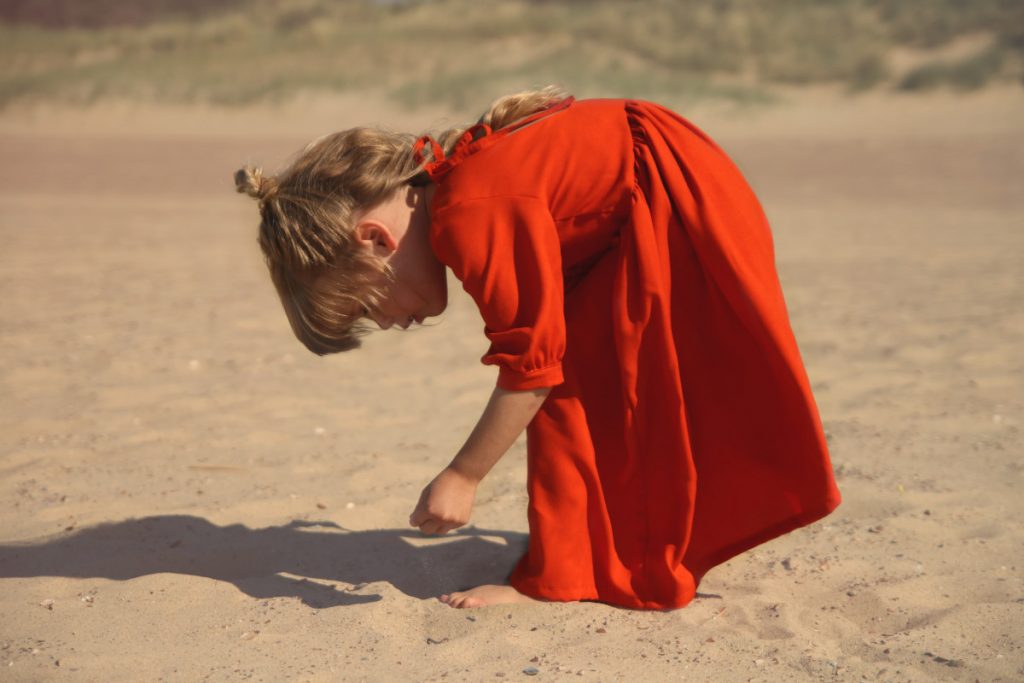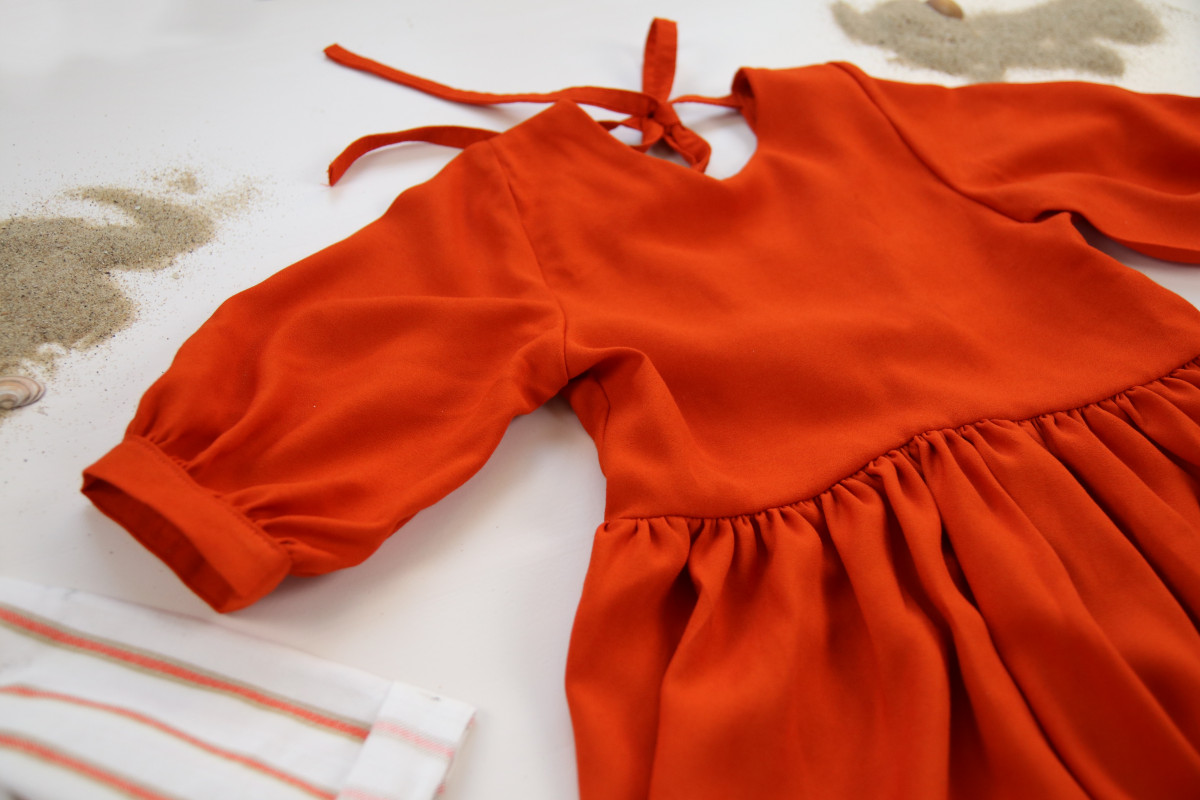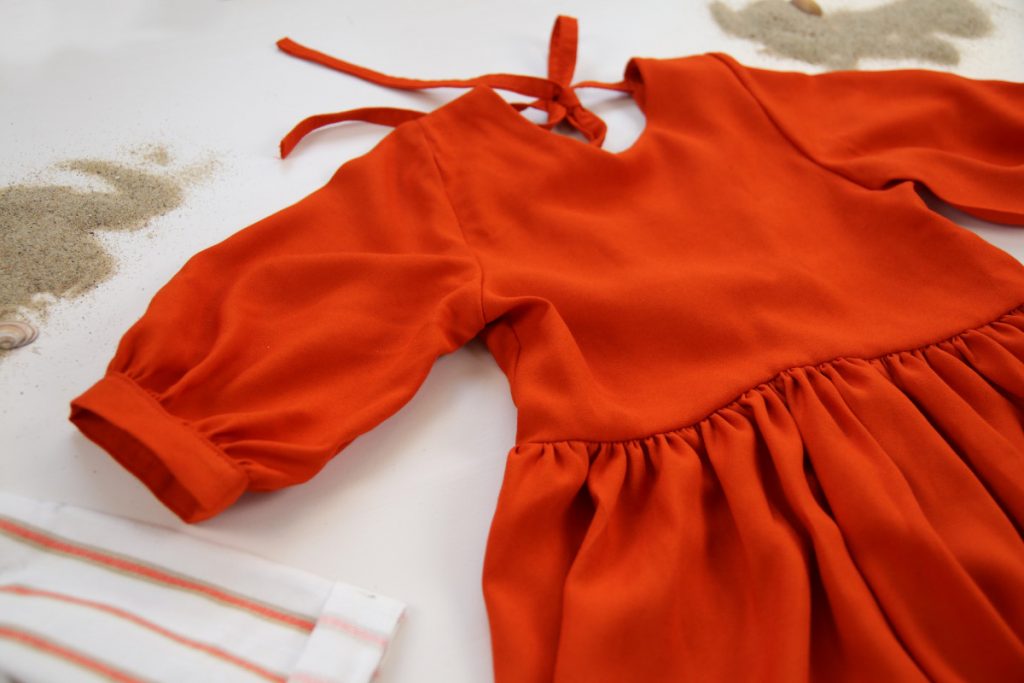 Om de outfit te vervolledigen hertekende ik mijn Josephine cardigan tot een los, kort vestje met striklint. Ik maakte de cardigan korter en werkte het geheel af met belegdelen, ook de mouwen werden flink uitgediept, verkort en verbreed. Als stofkeuze daagde ik me zelf uit om te gaan voor een donker stofje met grote print, iets wat ik voor mijn meisjes in het verleden nog niet deed.
To complete the outfit I redesigned my Josephine cardigan into a loose, short cardigan with a ribbon. I made the cardigan shorter and finished it all with facing parts, the sleeves were also deepened, shortened and widened. As a fabric choice, I challenged myself to go for a dark fabric with a large print, something I hadn't done for my girls before.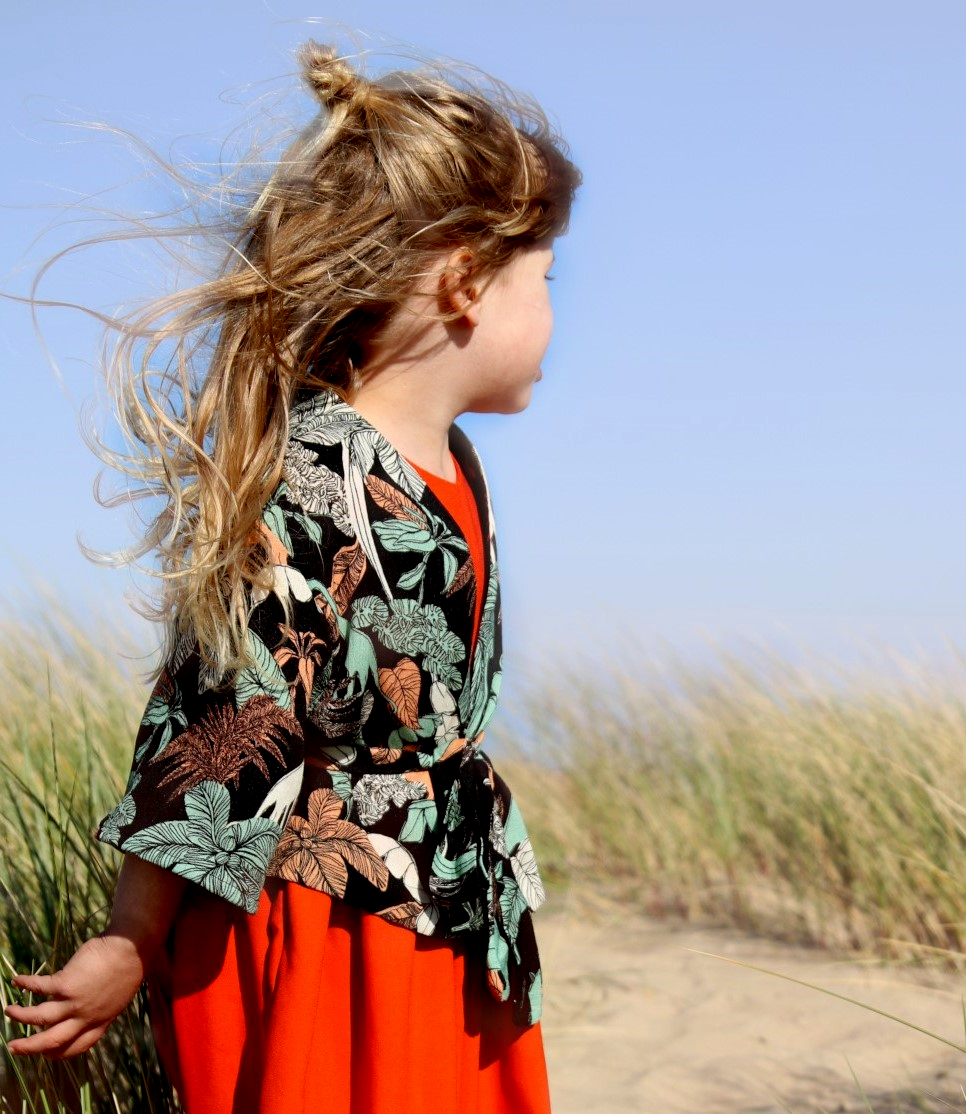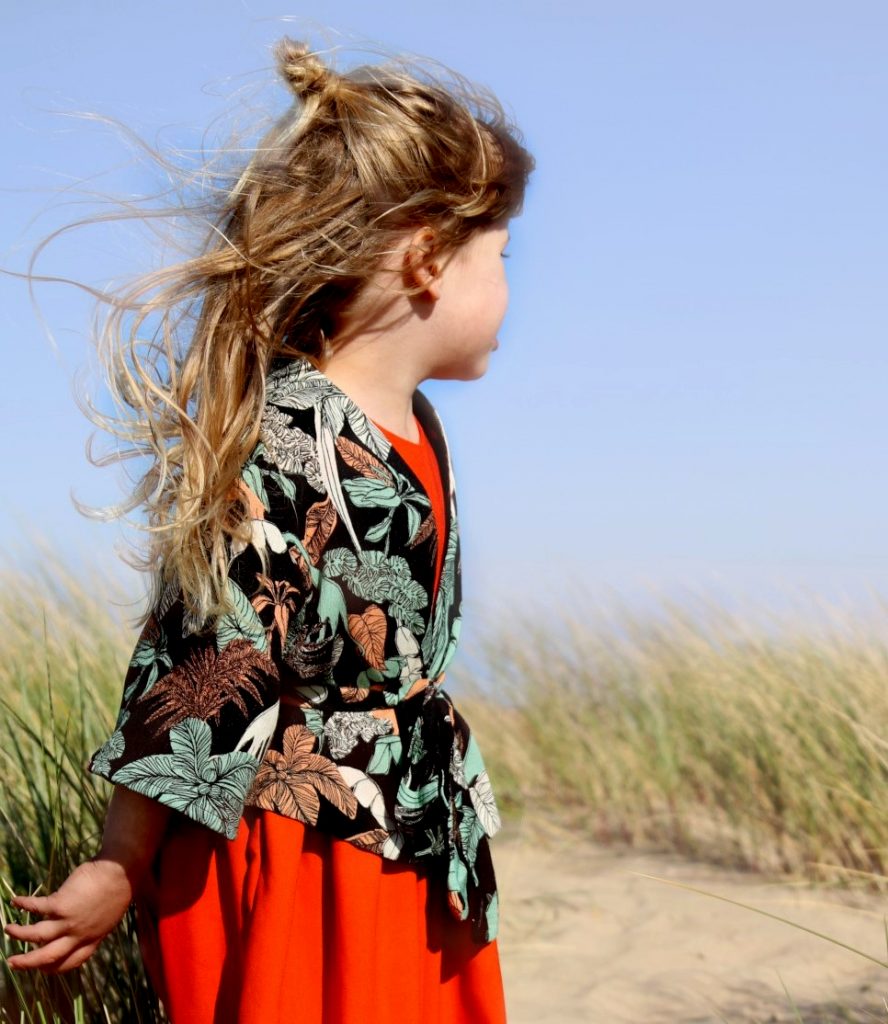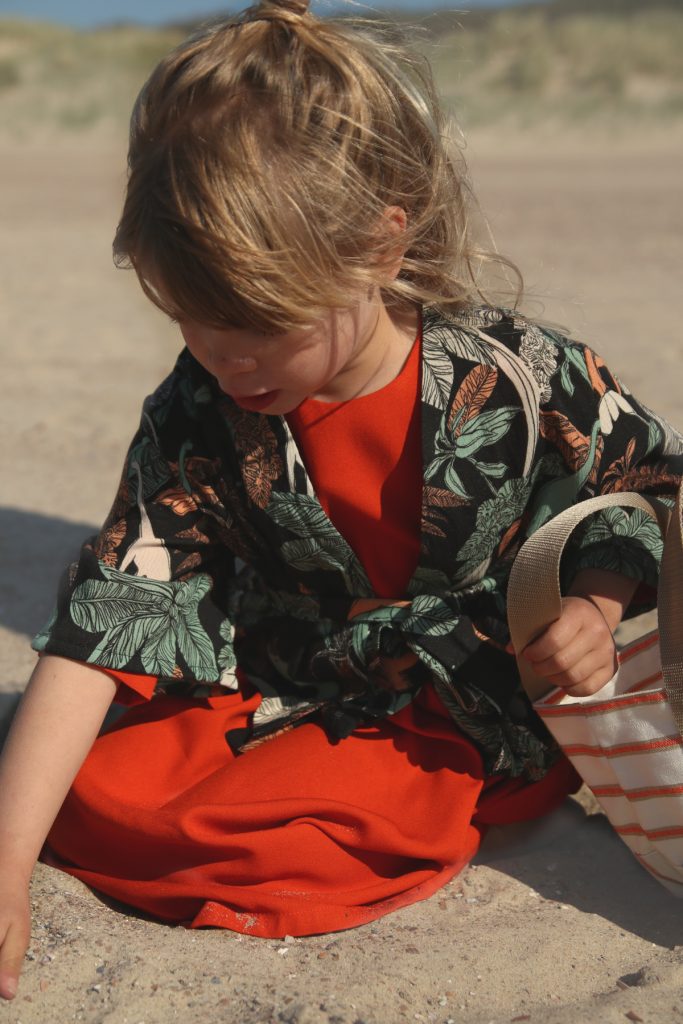 Ook deze keer kan je je stem HIER uitbrengen. Scroll hiervoor helemaal naar onder!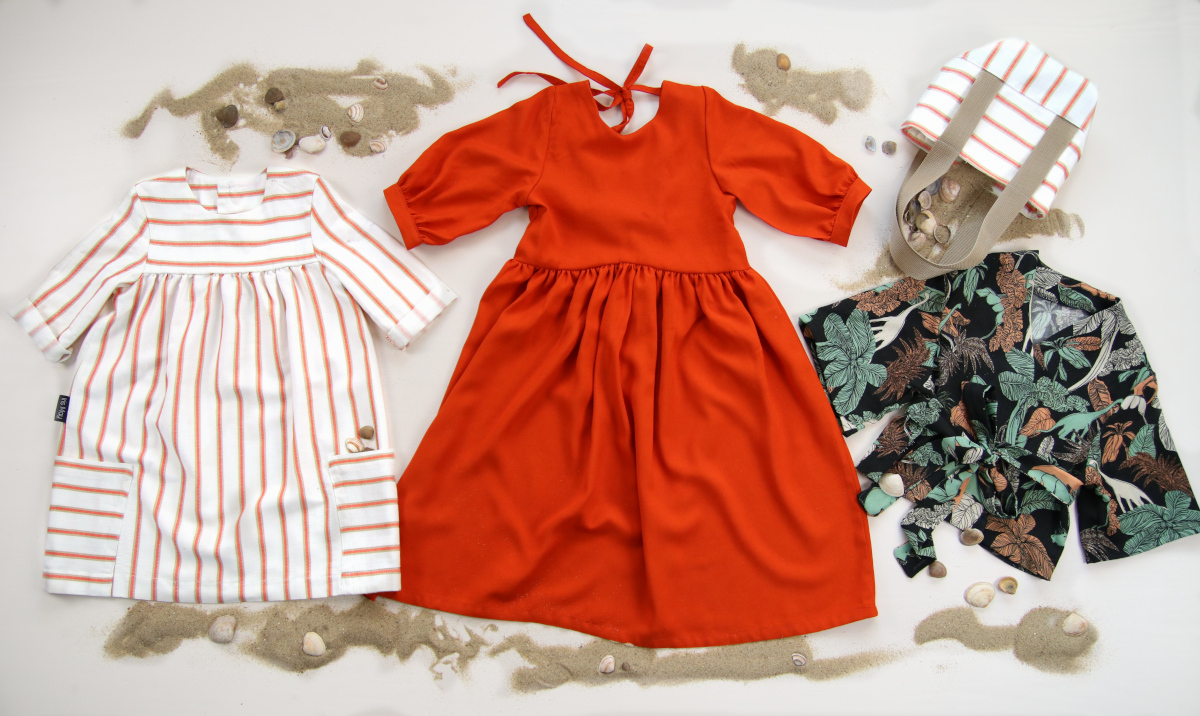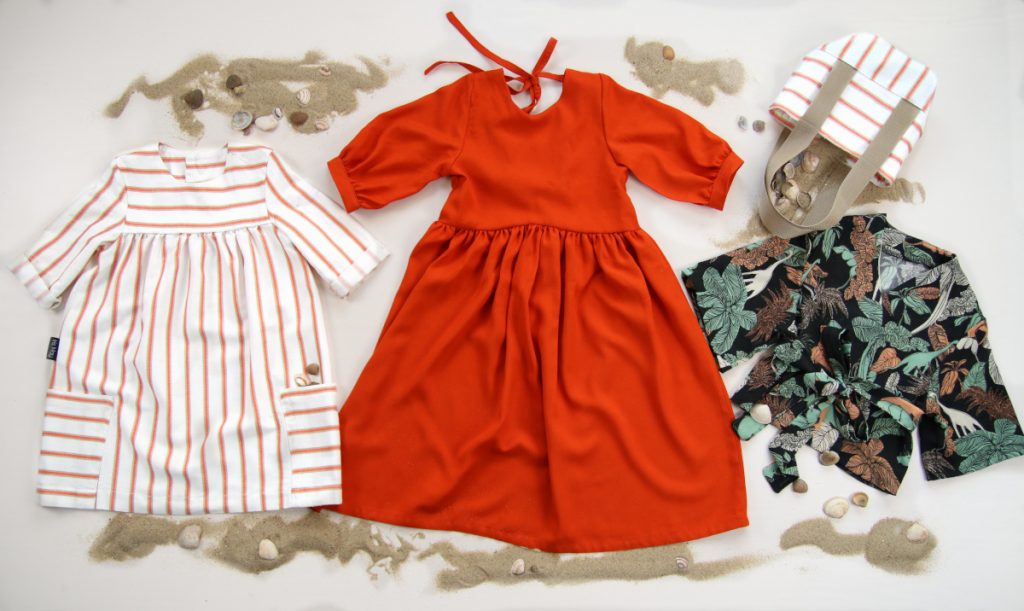 You May Also Like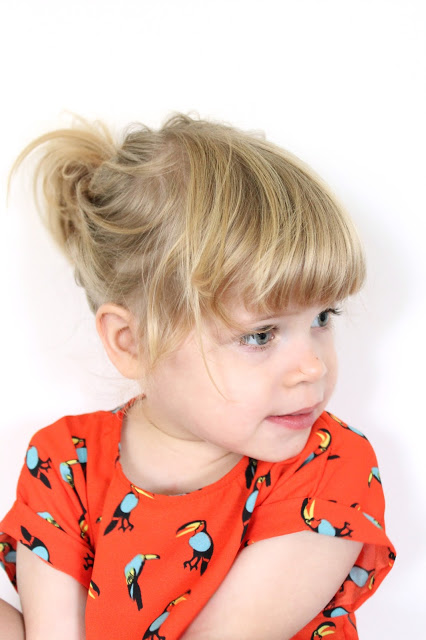 8 augustus 2017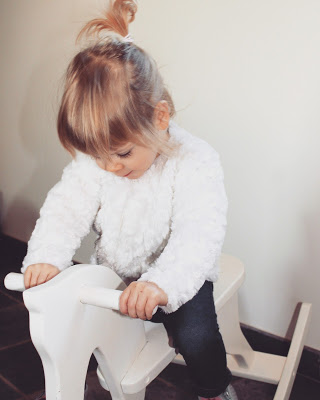 21 februari 2017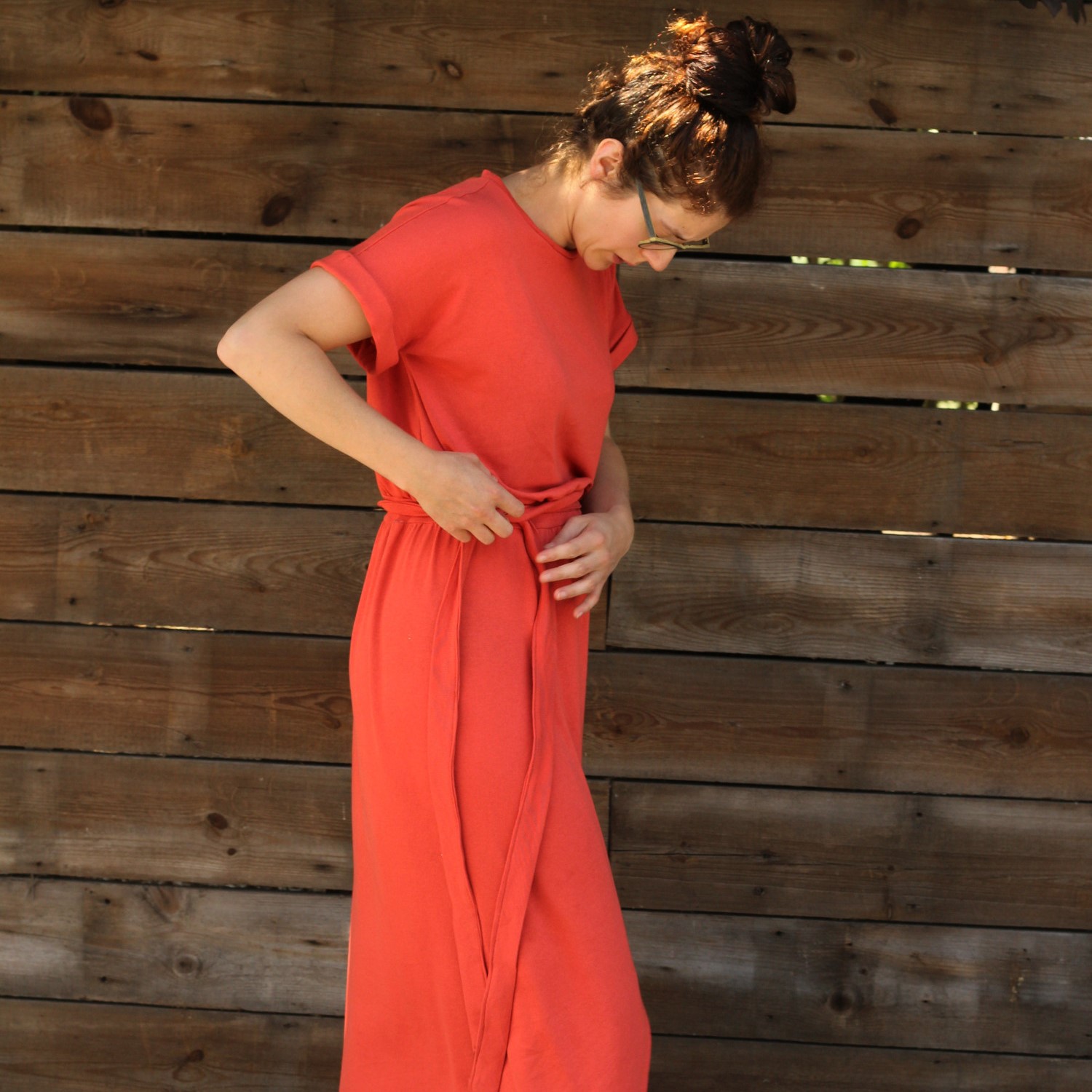 14 juli 2018