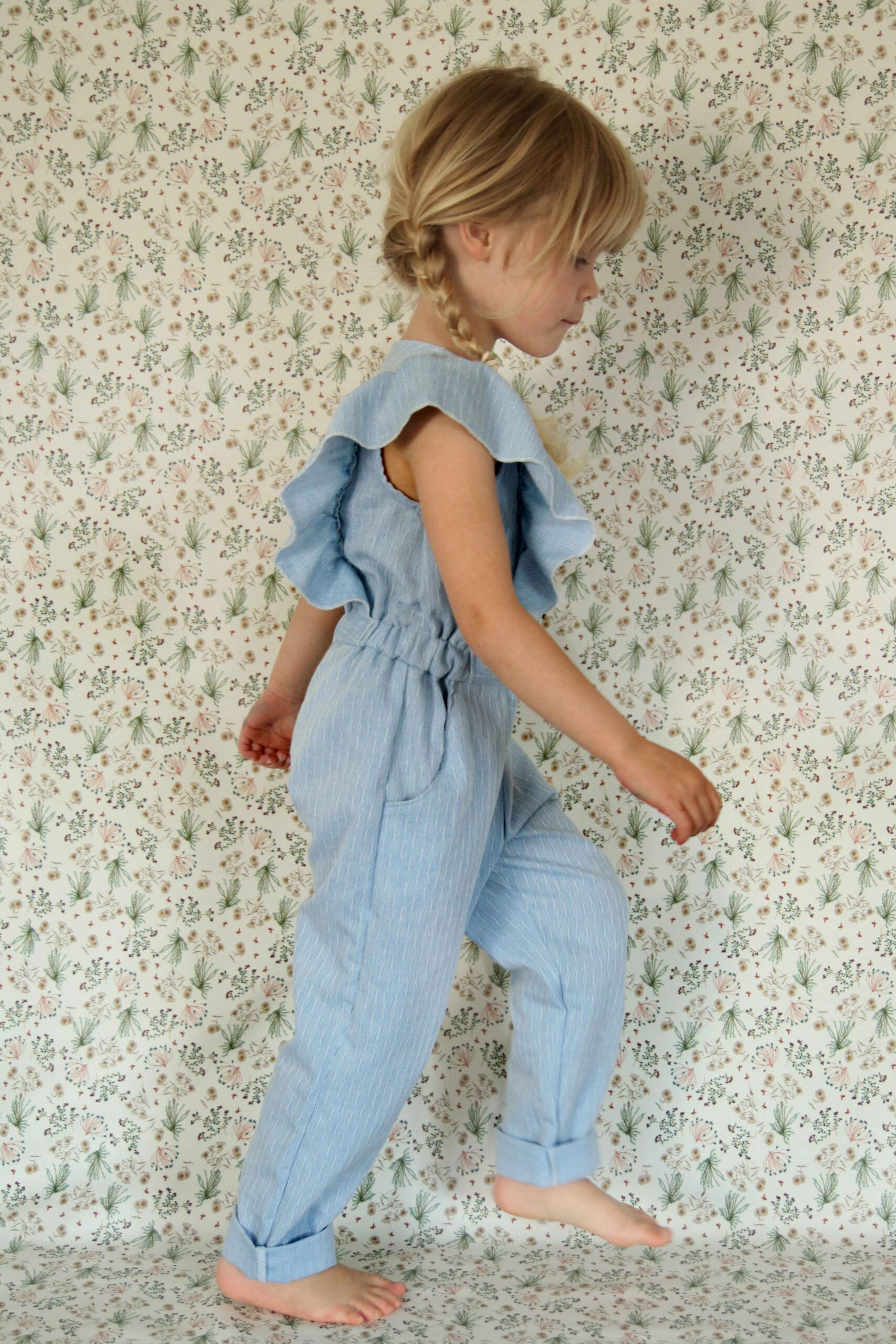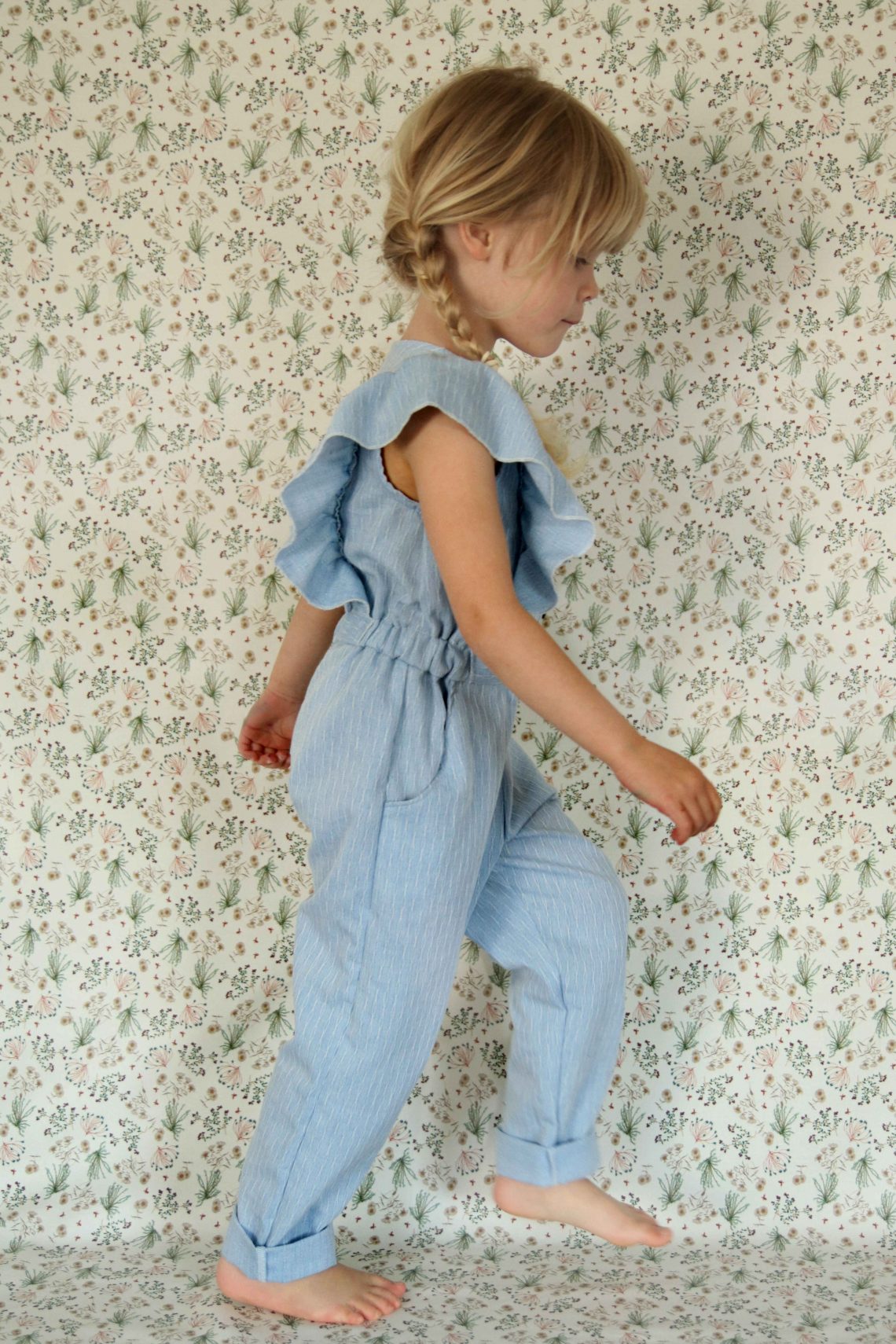 Romantic Seed jumpsuit
15 april 2019
Sewpony gaat echt als een trein op vlak van patroontjes. Kort na de lancering van het Twiggy patroon bracht ze naar aanleiding van 'Project Run and play' het Seed patroon uit. Vanaf vandaag is dat patroon ook in het Nederlands te verkrijgen op haar website. Meer goed nieuws, tot vrijdag is er een korting van -20% met de code SEEDDUTCH.
Shortly after the launch of the Twiggy pattern, Sew Pony released the Seed pattern as a result of 'Project Run and play'. The Dutch version is ready to download on the Sewpony website, more news you can have a 20% discount with the code DUTCHSEED until Friday!
Een leuk patroon met talrijke opties zoals een jumsuit (kort/ lang), een jurkje, verschillende mouwopties,… Ik koos voor de lange jumpsuit met ruffles.
A wonderfull pattern with numerous options such as a jumsuit (short / long), a dress, different sleeve options, … I chose the long jumpsuit with ruffles.
Ik wou al langer een jumpsuit maken met grote ruffles over de schouders, dit patroontje was dan ook ideaal. De enige aanpassingen die ik deed waren het verbreden van de ruffles (ongeveer het dubbele in breedte) en de ruffles knippen op de stofplooi zodat ik ze kon laten doorlopen op het achterpand.
I wanted to make a jumpsuit with large ruffles over the shoulders for a long time, this pattern was  ideal. The only adjustments I made were widening the ruffles (about double the width) and cutting the ruffles on the  fold so that I could have them continue on the back.
Volgens de matentabel zou ik normaal de 2-3y moeten maken, omdat mijn meisjes vorige lente echt een enorme groeisprong gemaakt hebben wou ik geen risico's nemen en maakte ik de 4y.
According to the size chart, I would normally have to make 2-3y, because my girls really made a huge growth leap last spring, I didn't want to take any risks and made them the 4y.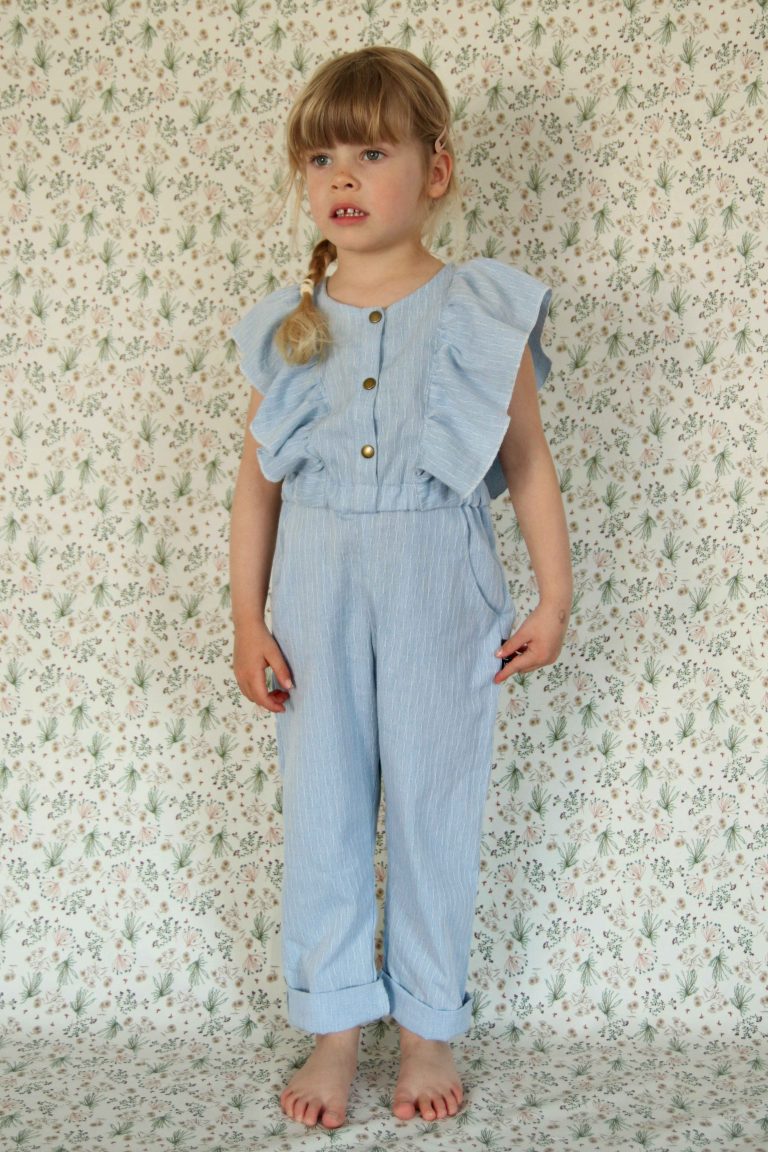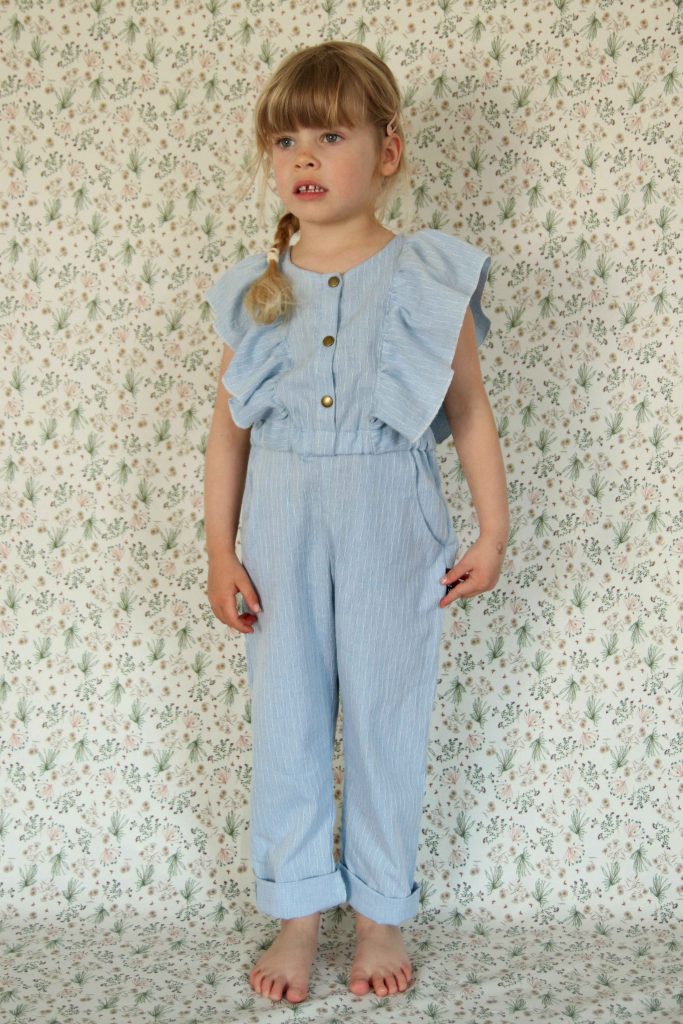 Ik koos  voor de slim fit omdat naar mijn gevoel de regular fit redelijk wijd leek. De jumpsuit zit nog lekker los en is meer dan lang genoeg. In plaats van de elastiek aan de enkels, koos ik ervoor de pijpen enkele keren om te plooien.
I chose the slim fit because in my opinion the regular fit seemed fairly wide. The jumpsuit is still nice and loose and is more than long enough. Instead of the elastic on the ankles, I chose to fold the legs a few times.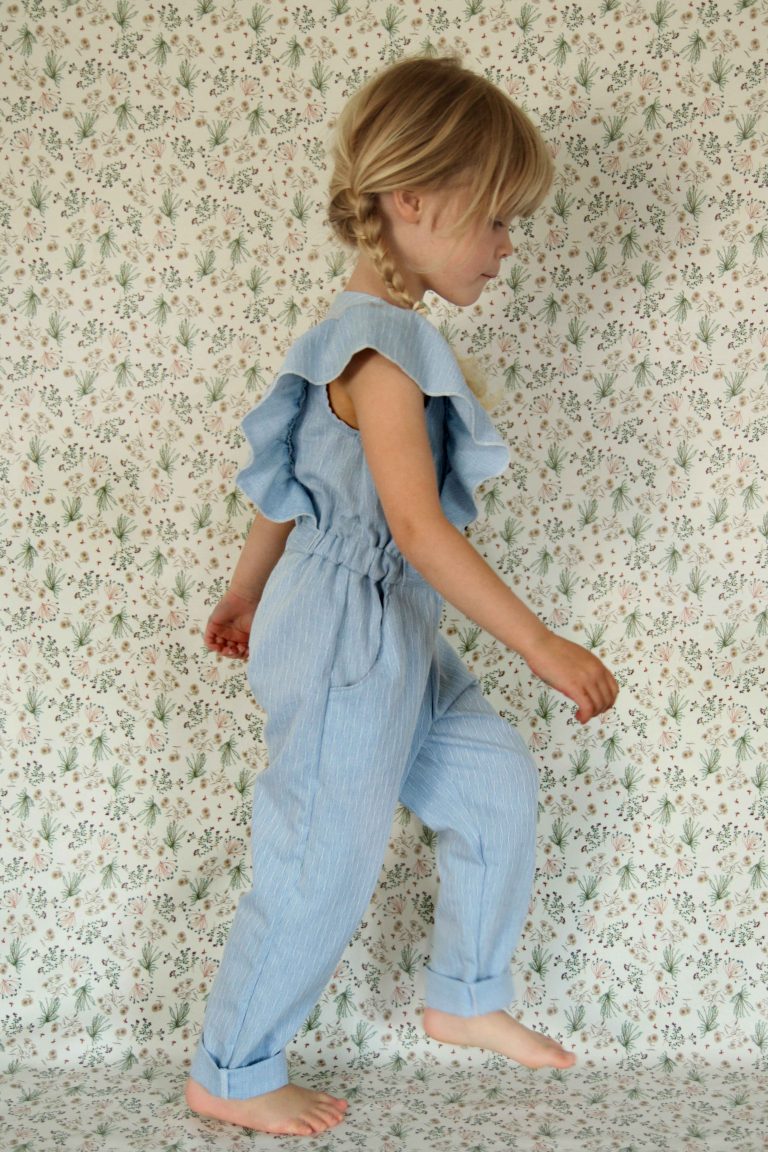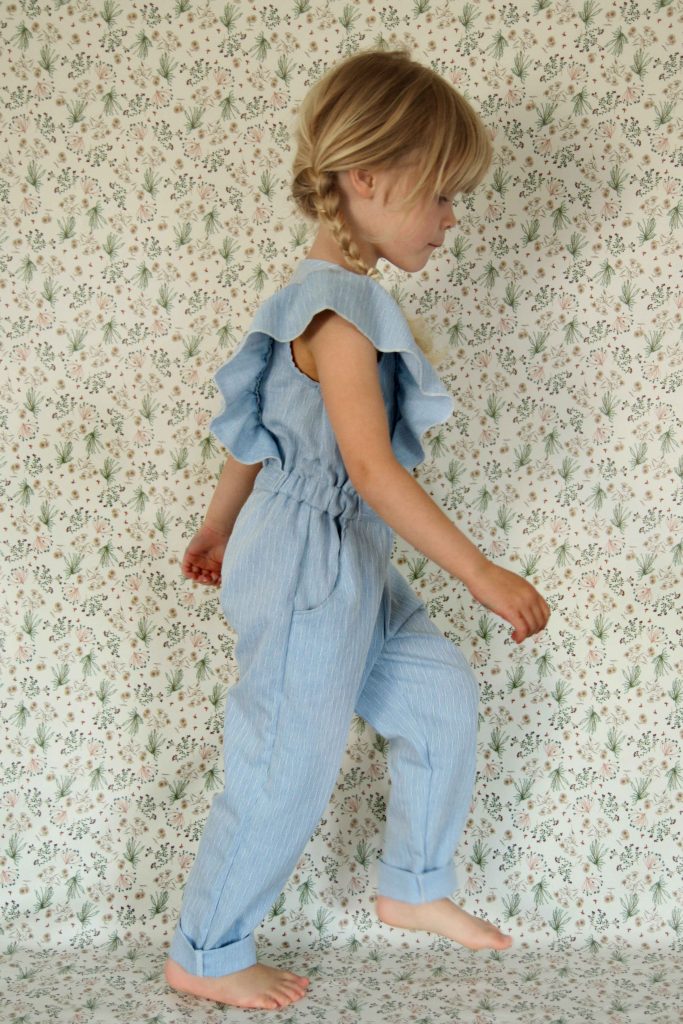 Ps: voor zij die dachten dat we een nieuw behangpapiertje hadden, gefopt! Ik kwam dit prachtig stofje tegen in modecoupon en heb dat als achtergrond op mijn muur gehangen.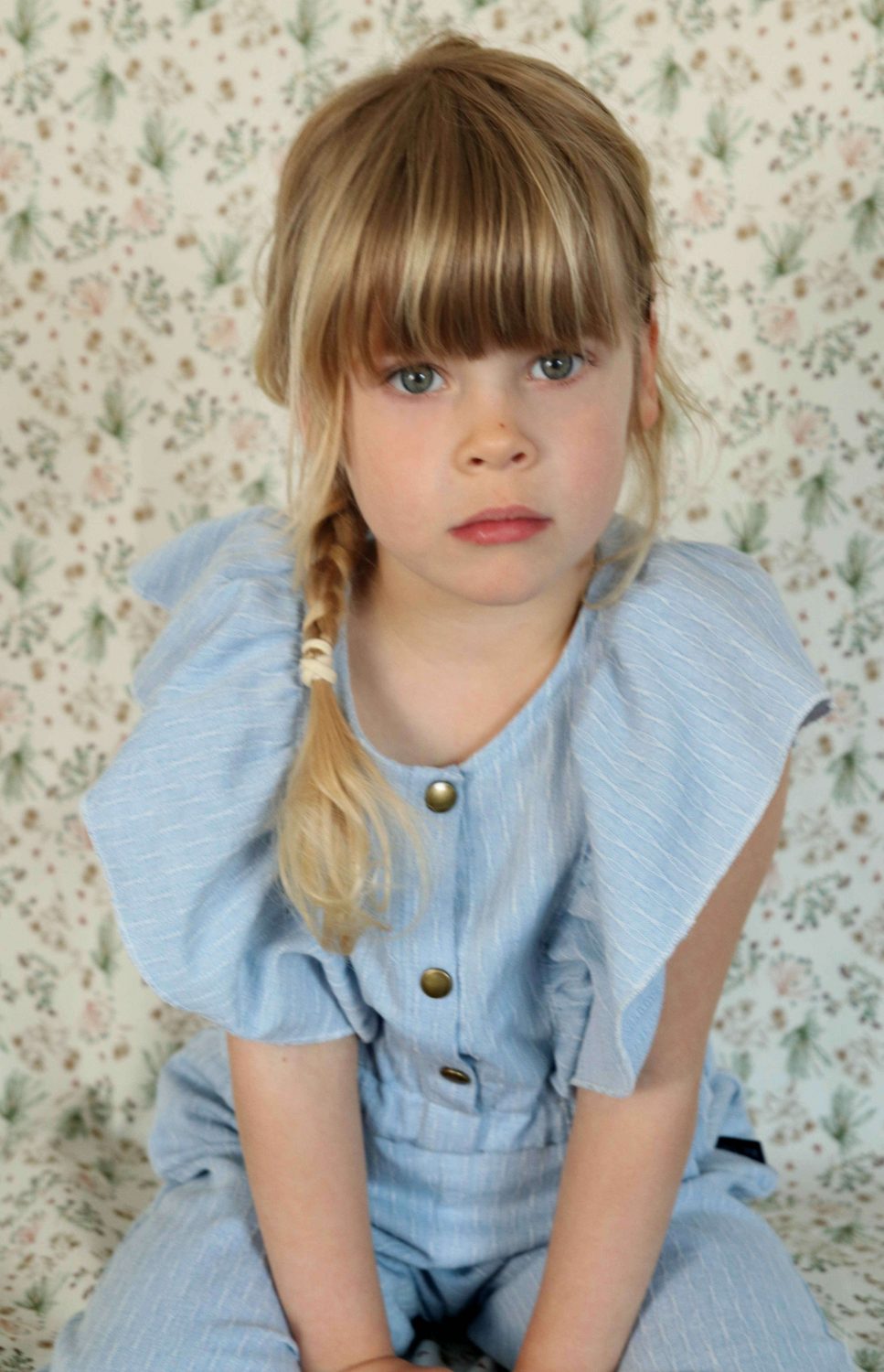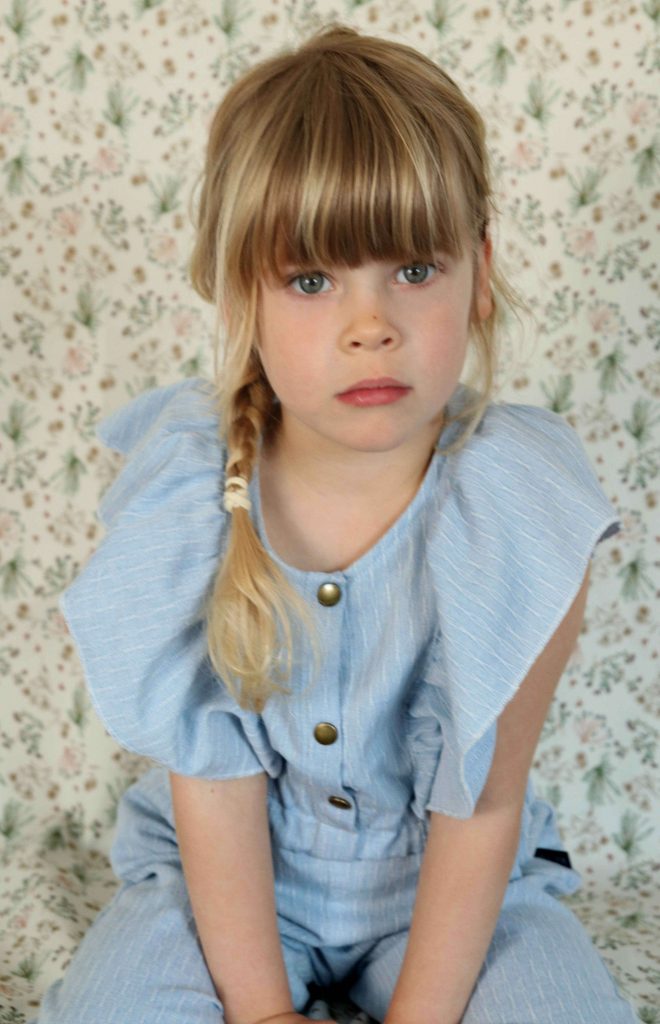 Wij zijn alvast super tevreden van het resultaat! Dankjewel Suz, voor dit prachtige patroon!
We love the result!! Thank you Suz, for this beautiful pattern!
Patroon/pattern: Seed jumpsuit, Sew Pony 
20% korting/ discount –> Code: DUTCHSEED
Stof/fabric: Modestofjes
.
You May Also Like
15 februari 2019
3 juni 2017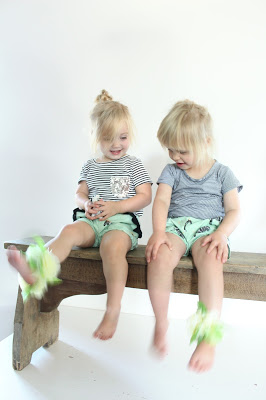 9 september 2017