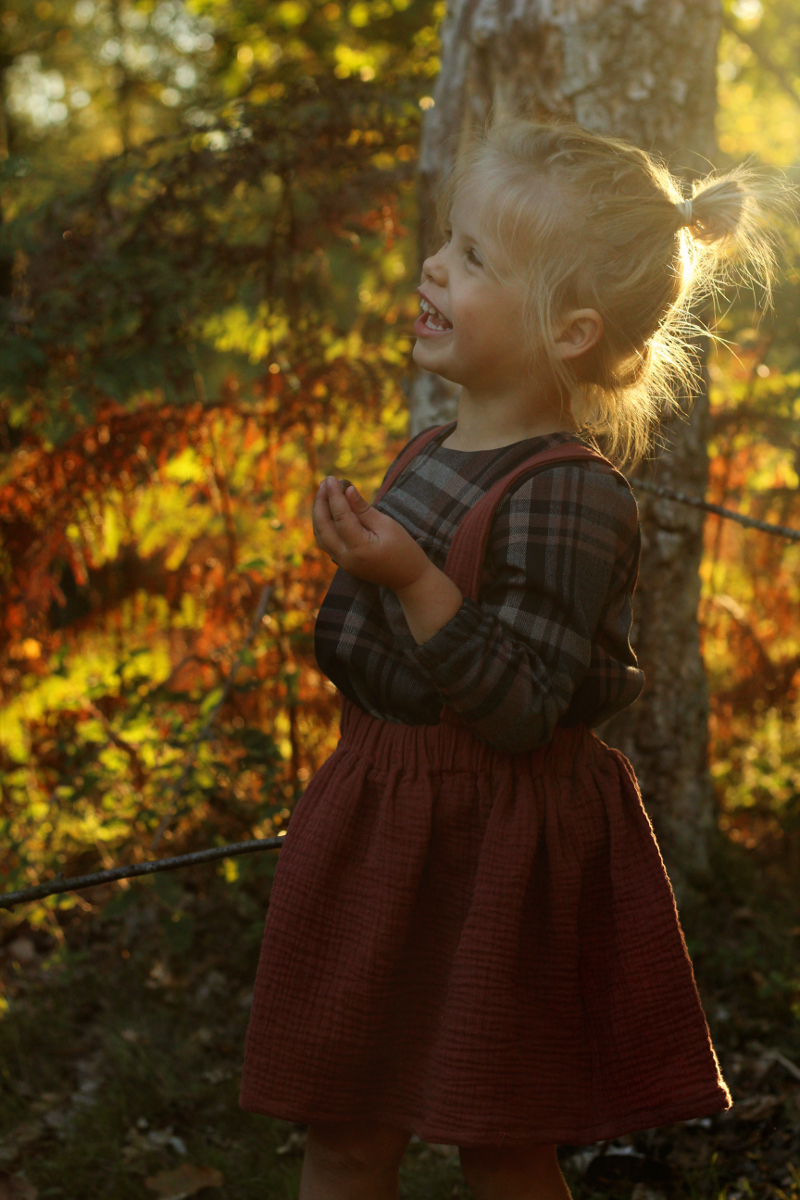 A music spectacle in the woods
28 september 2018
Voor de lancering van de Odeline en Madeline maakte ik een nieuwe outfit die we uit gingen testen in het bos.
Ik maakte deze keer een blouseversie van de Odeline. Ik koos hiervoor een superzachtstofje dat ik vond bij modestofjes. Ik koos voor de horizontale ruffle en de gewone mouw.
For the launch of the Odeline and Madeline I made a new outfit.
This time I made a blouse version of the Odeline. I chose a super soft fabric that I found in modestofjes. I chose the horizontal ruffle and the regular sleeve.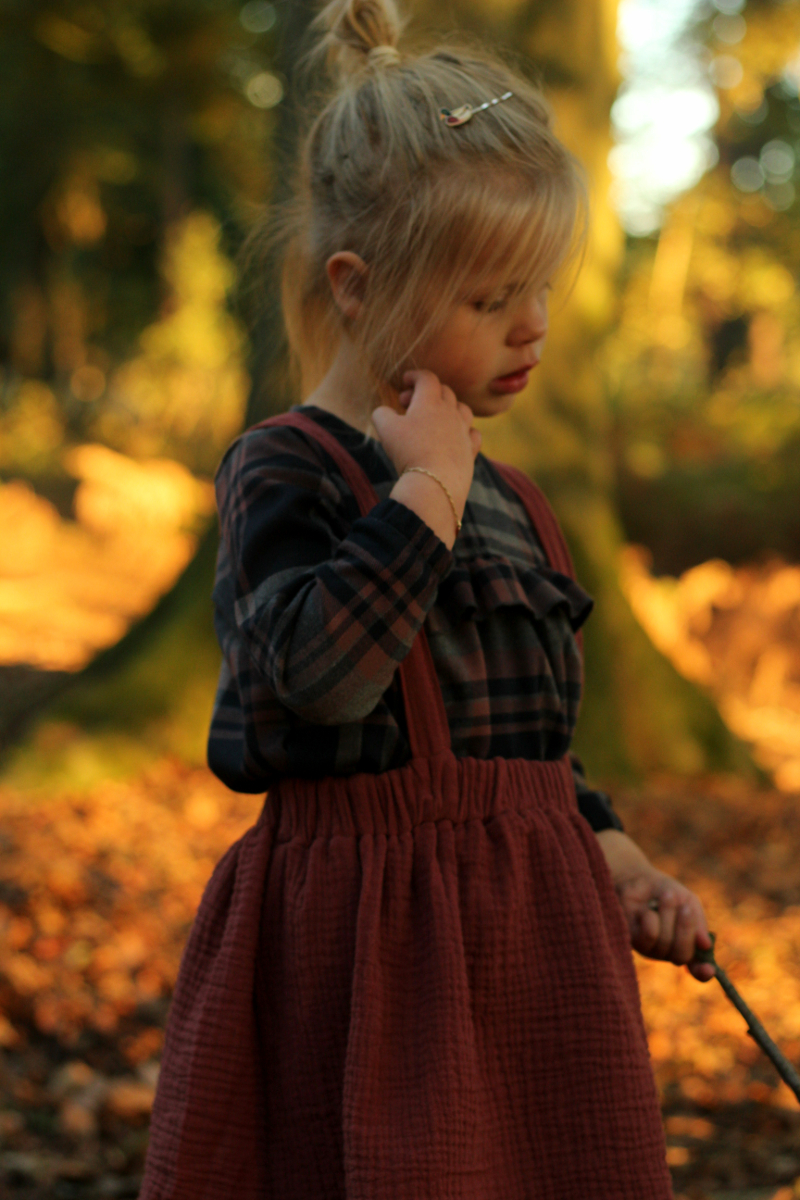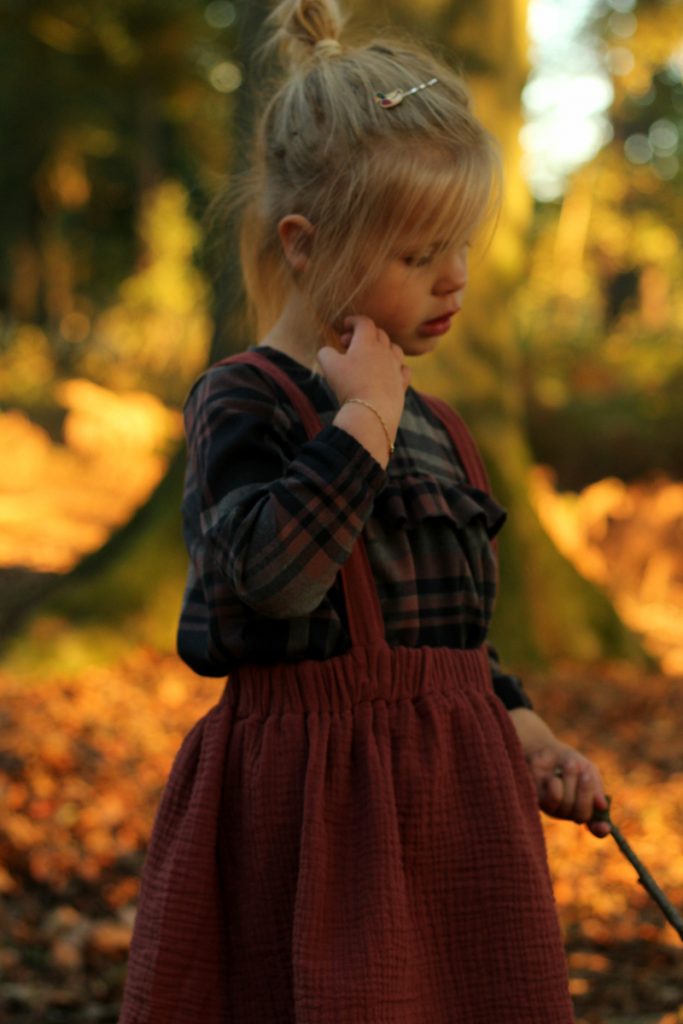 Het Madelinerokje maakte ik uit een tetrastofje in een prachtig rood/roest dat ik kocht in de stoffenkamer. Ik koos voor 1 knop achteraan. Belangrijk is het wel om goed de lengte van de linten na te meten bij je meisje (voor je de knoopsgaten maakt). Ik maakte het rokje 's avonds en wou het persé af hebben, de linten zijn hierdoor een beetje te lang. In de tutorial van de Madeline staat een trucje om er toch voor te zorgen dat ze niet afzakken, uiteraard moet ik dat trucje zelf wel nog toepassen ;-), een extra knoopsgat voorzien is uiteraard ook een optie ;-).
The Madeline skirt I made with a beautiful double gauze fabric from Stoffenkamer. I chose 1 button at the back. It is important to properly measure the length of the ribbons while fitting (before you make the buttonholes). I made the skirt in the evening and wanted to finish it, so the ribbons are a little too long.
Patroon blouse: Odeline  
Stof blouse: modestofjes
Patroon rokje: Madeline 
Stof rokje: stoffenkamer
Niet alleen de kleuren in het bos zijn tijdens deze periode van het jaar prachtig, ook de geluiden! Fien nam haar plaatsje in het bosorkest achter micro en gitaar. Wat geniet ik toch van de fantasie van men meisjes!
Not only the colors in the forest are beautiful during this period of the year, also the sounds! My girl took her place in the forest orchestra singing and playing guitar.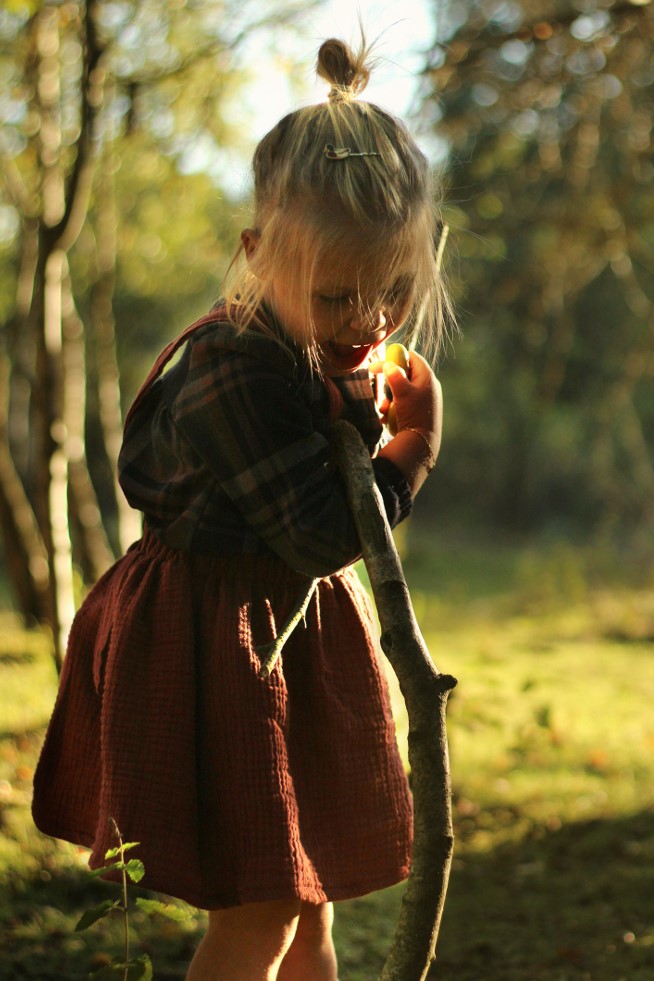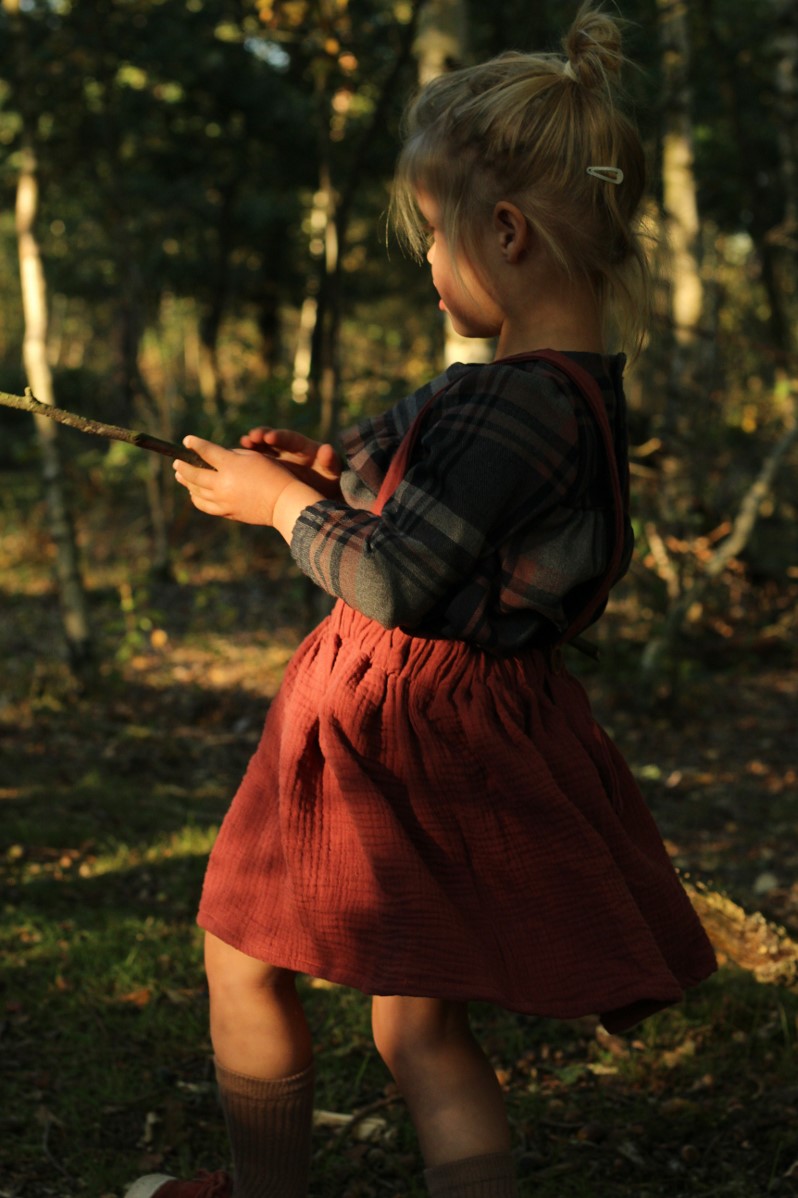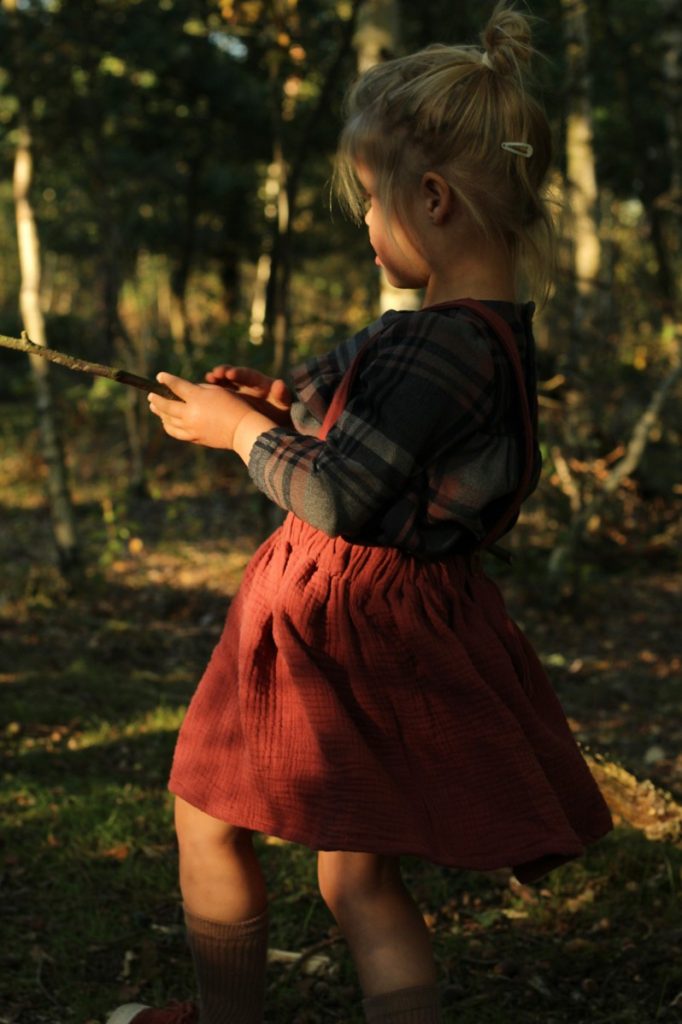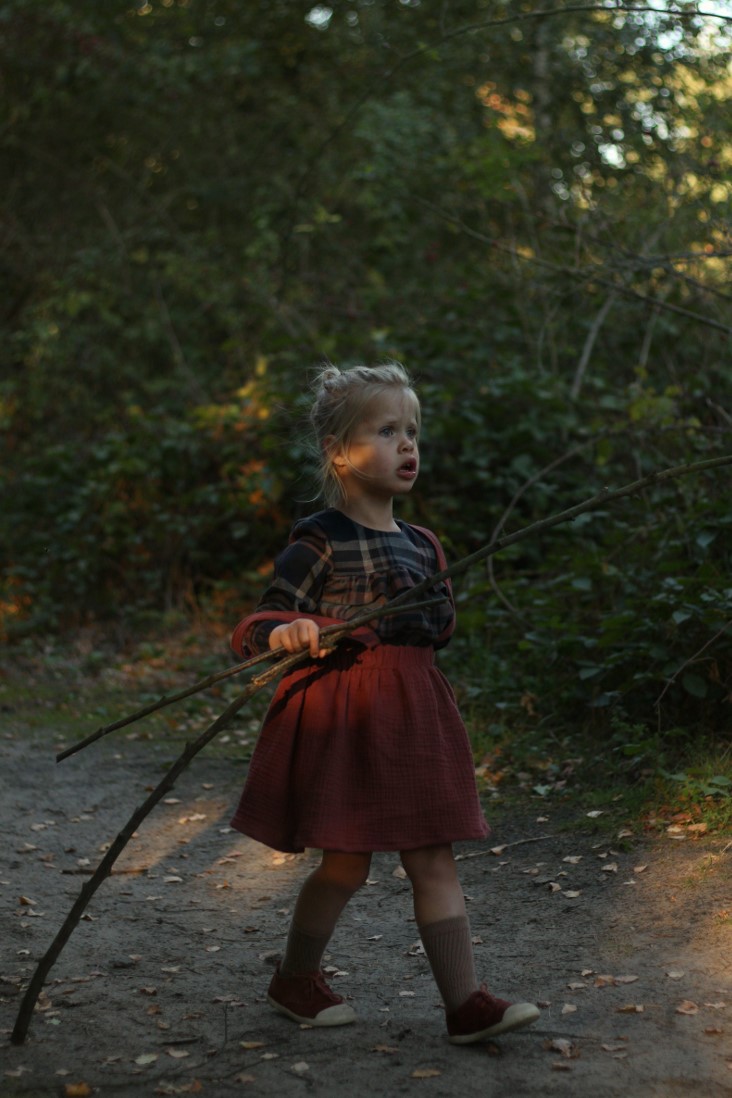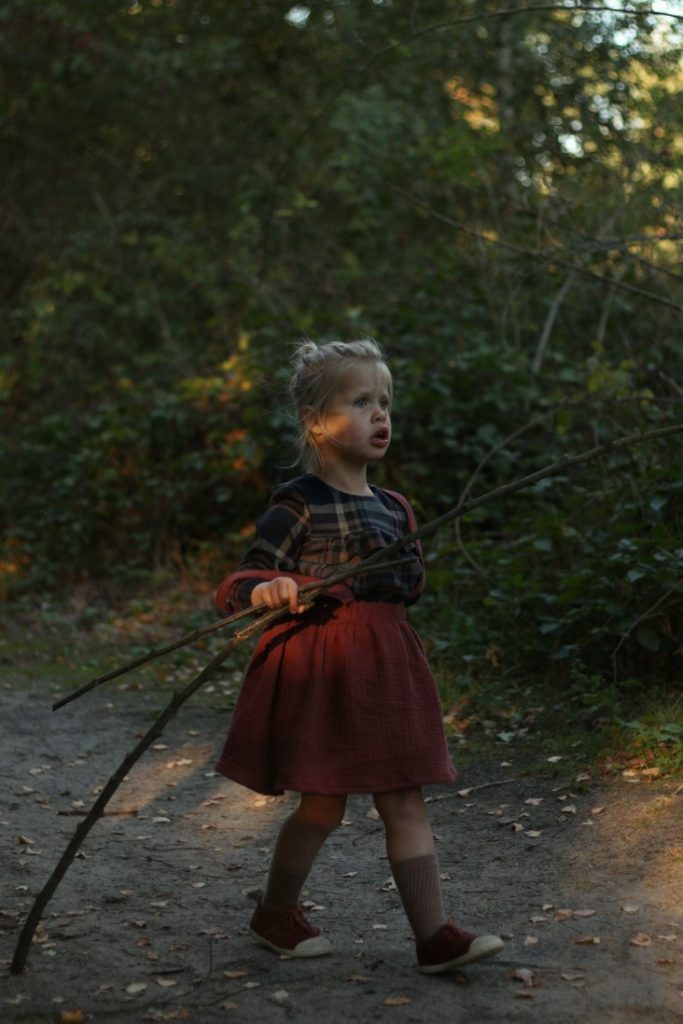 Het leuke aan de herfst is dat de kleuren van het bos ook veranderen op een paar uur (minuten eigenlijk) tijd. Na de muziekvoorstelling gingen we dan ook dieper in het bos om de ondergaande zon en haar kleurspektakel te bewonderen.
The nice thing about autumn is that the colors of the forest also change in a few hours (minutes actually) of time. After the music performance we went deeper into the forest to admire the setting sun and her color spectacle.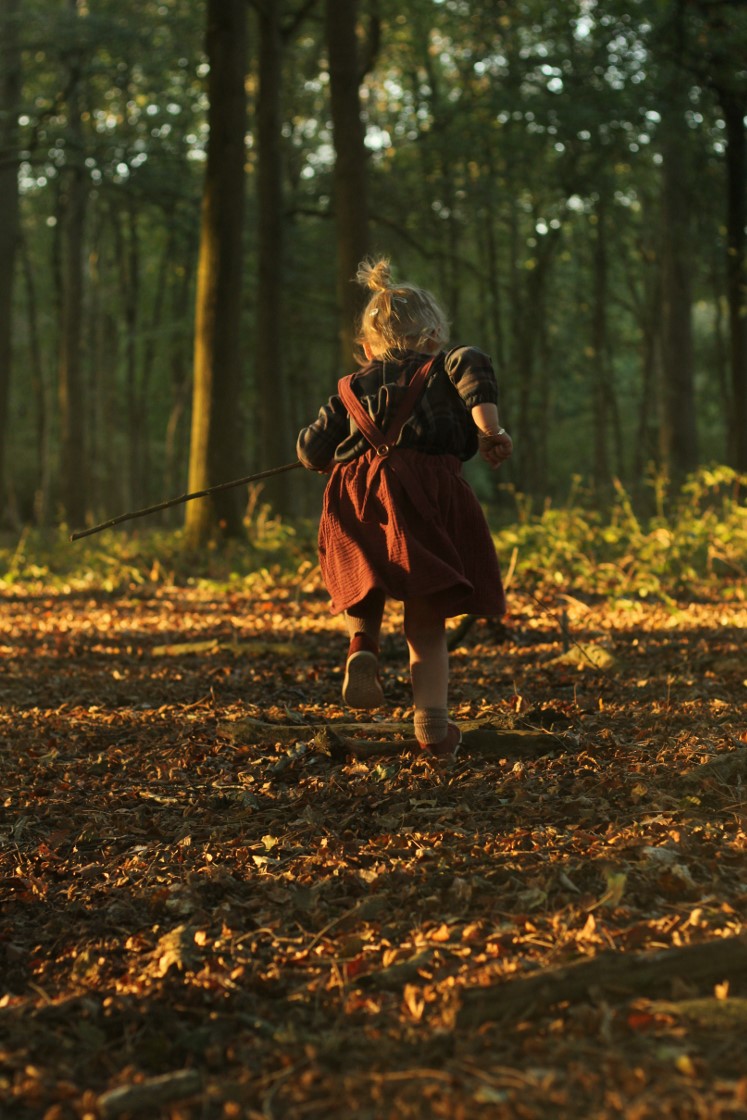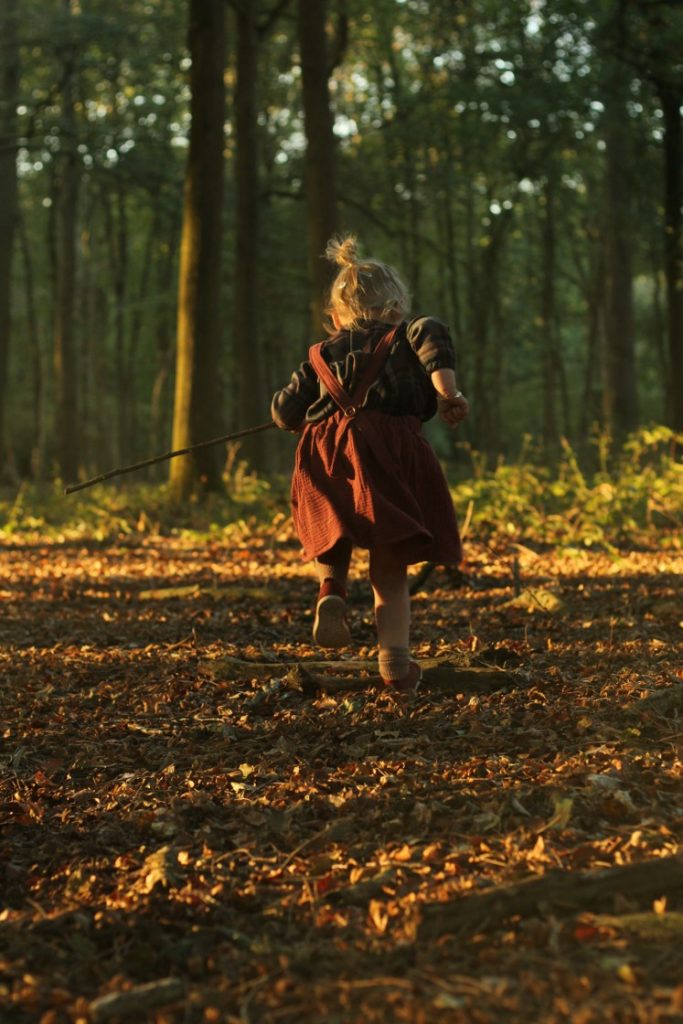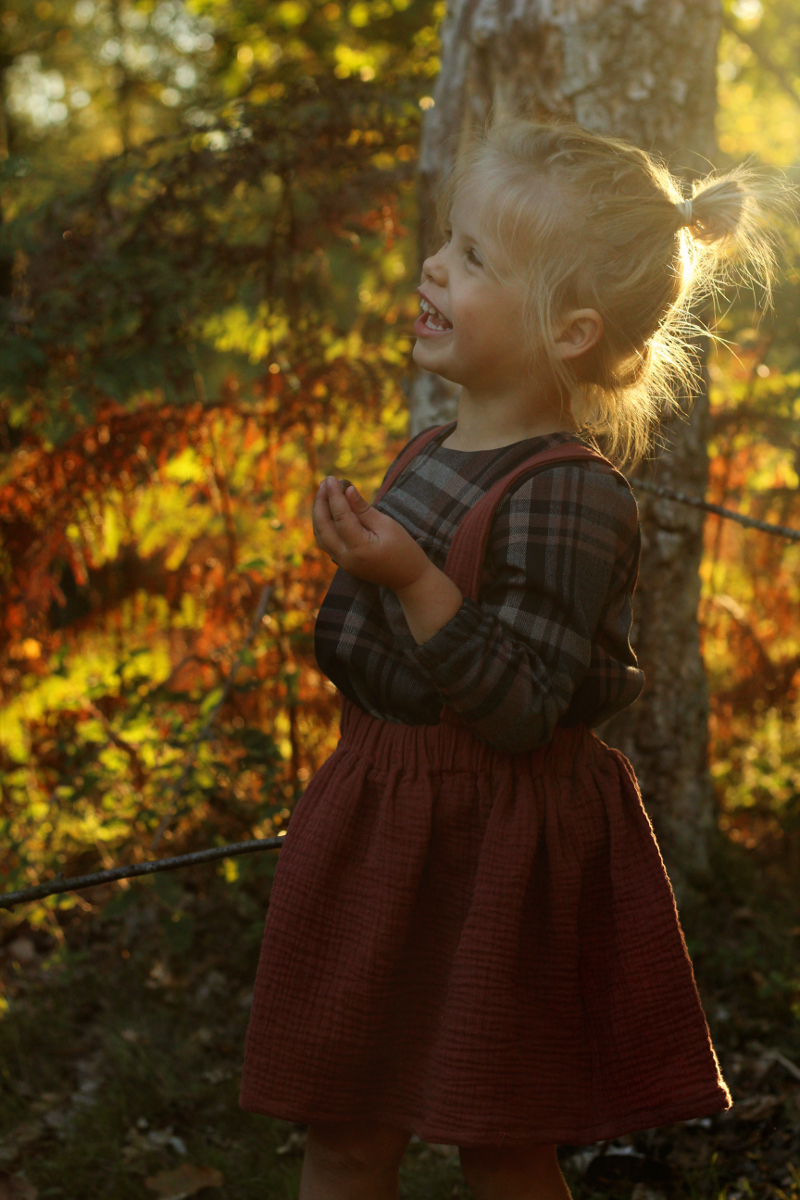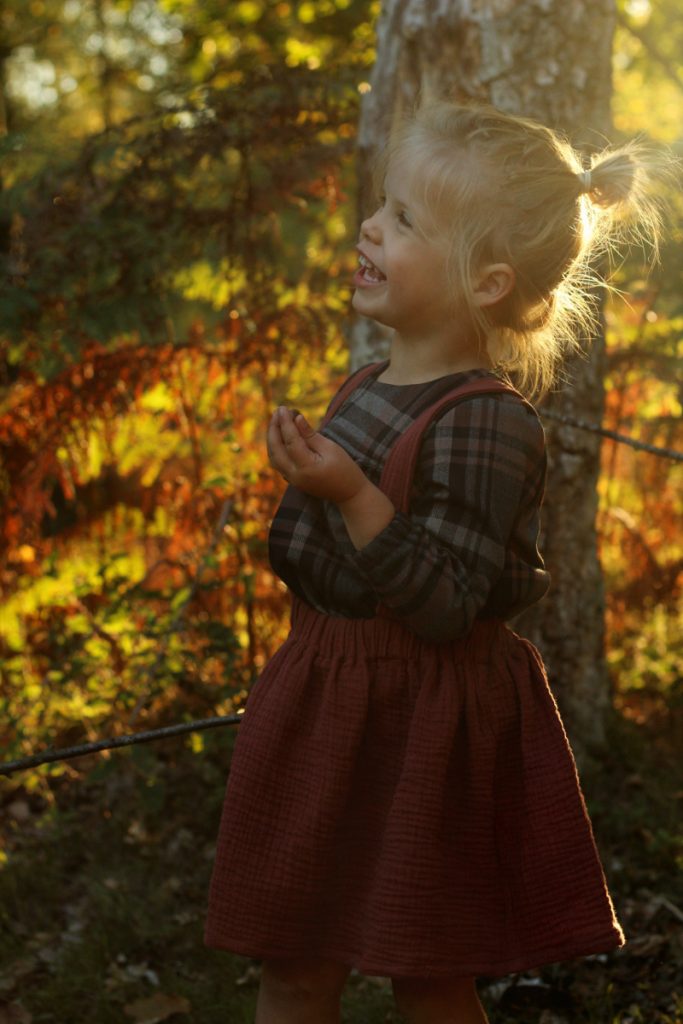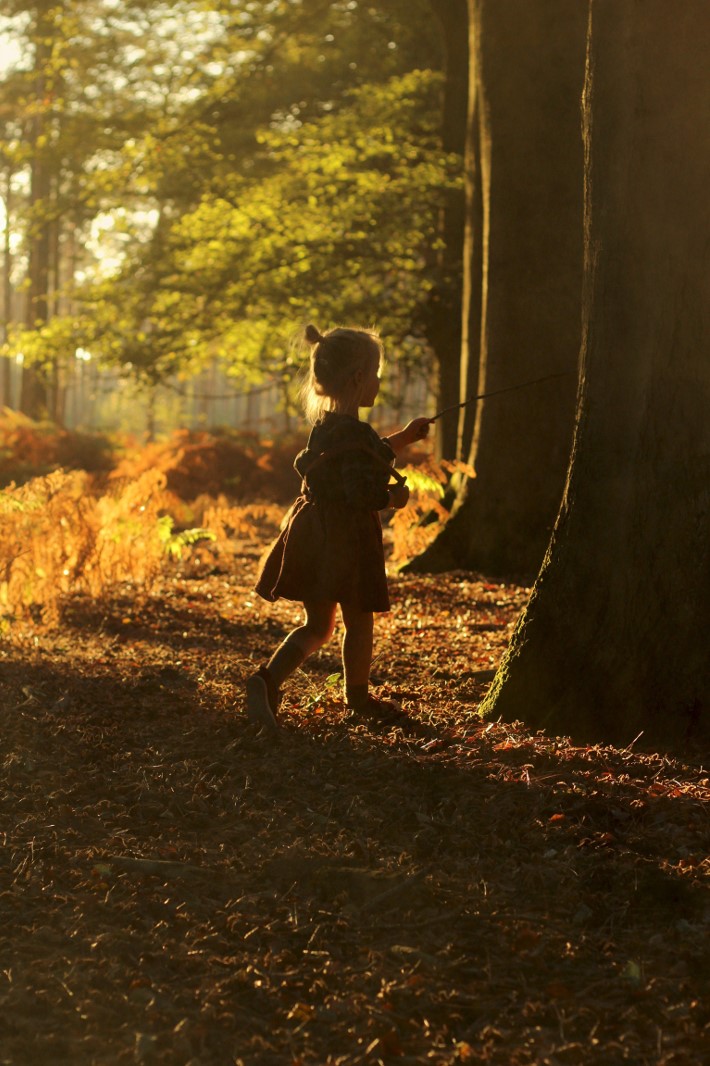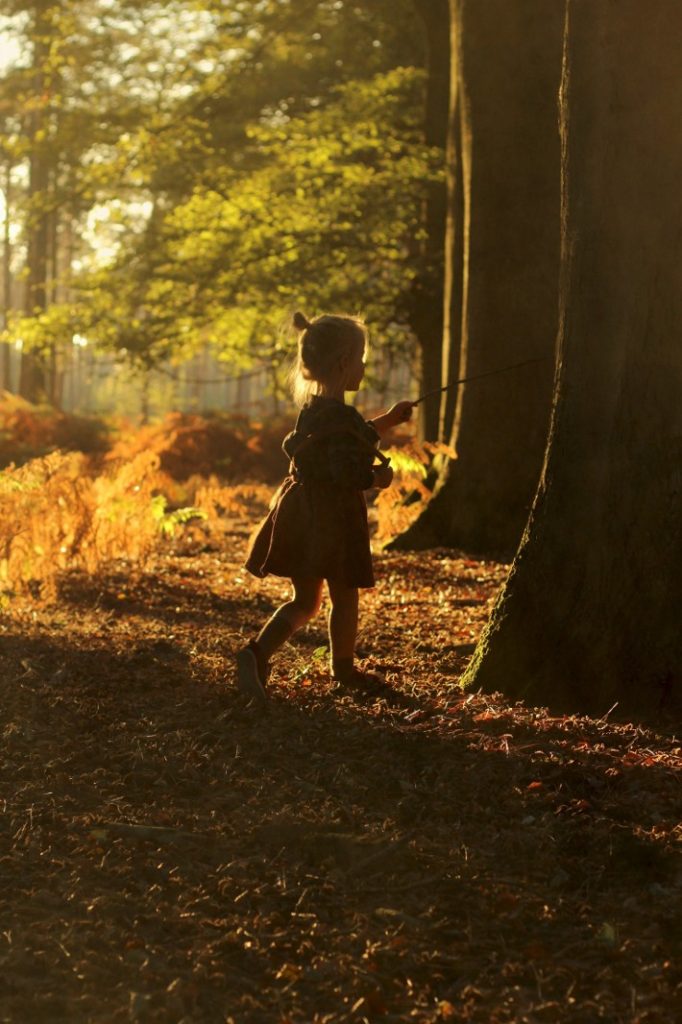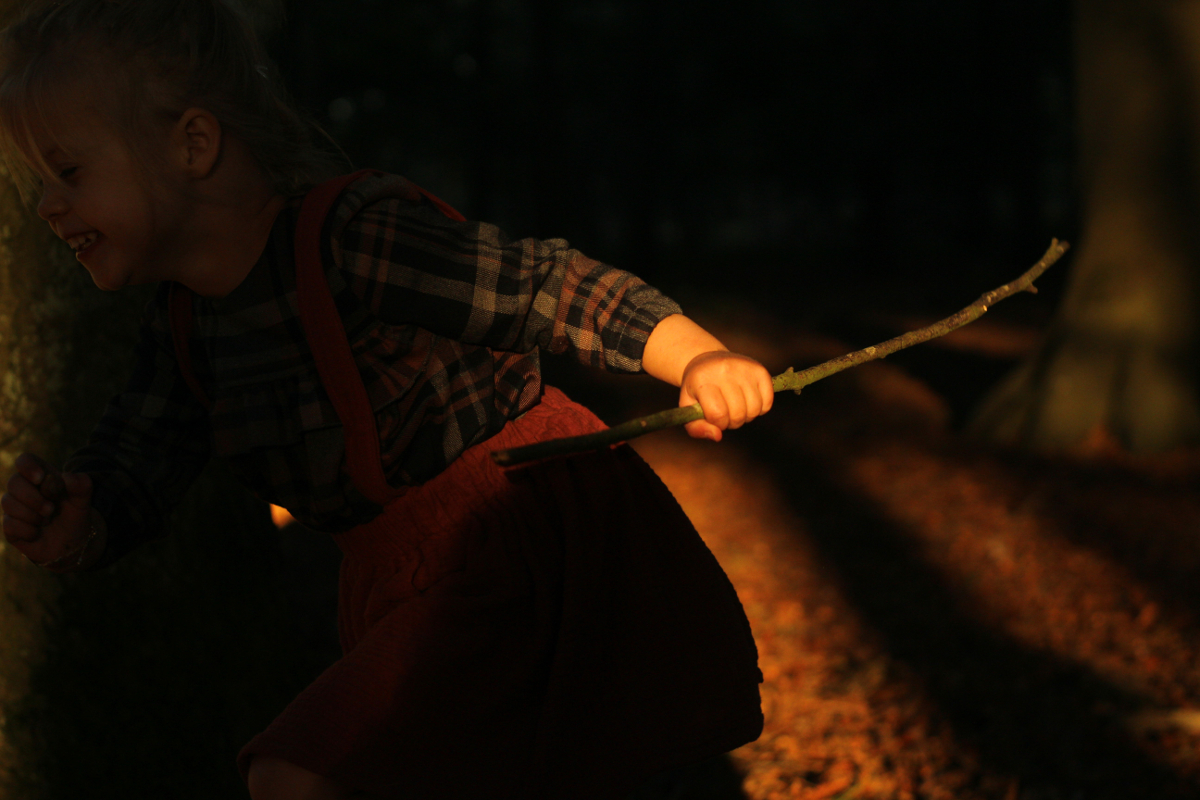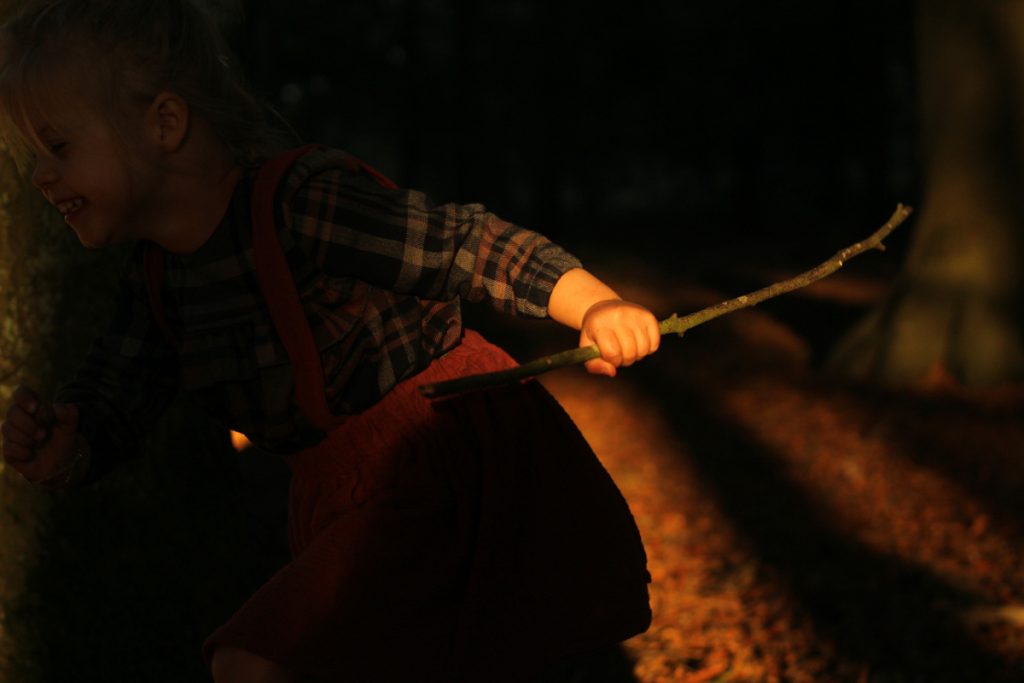 Patroon blouse: Odeline  
Stof blouse: modestofjes
Patroon rokje: Madeline 
Stof rokje: stoffenkamer
Dankjewel voor jouw bezoekje! Thx for your visit

You May Also Like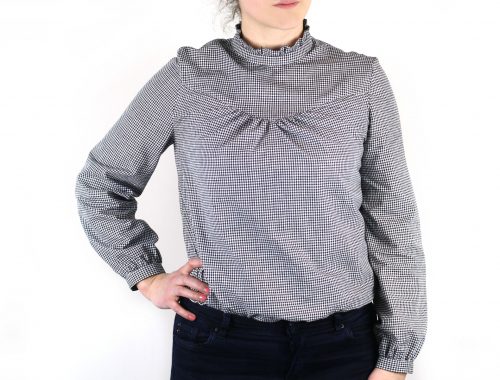 13 februari 2019
27 april 2018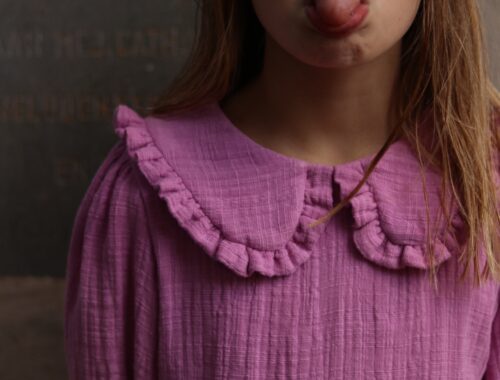 26 september 2023