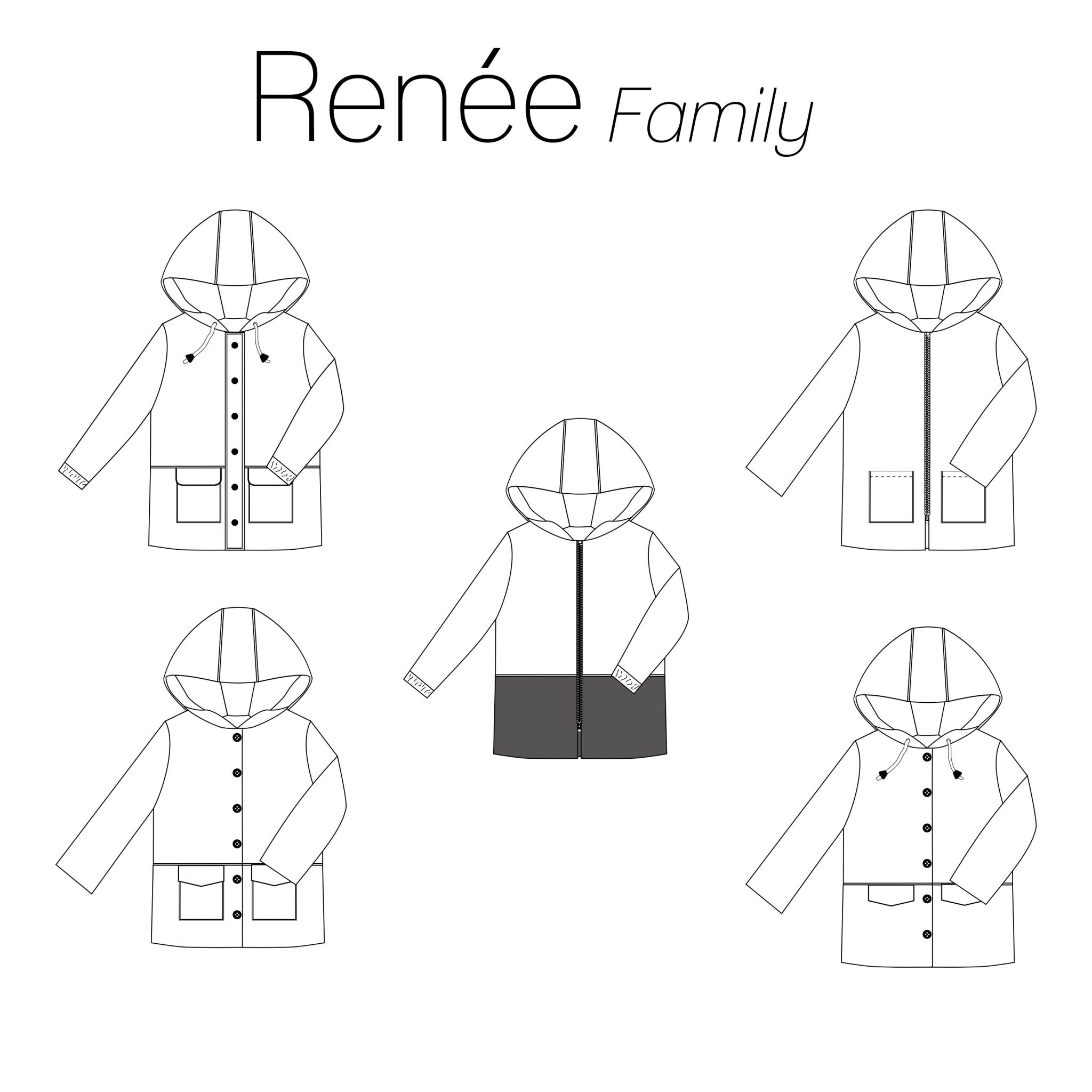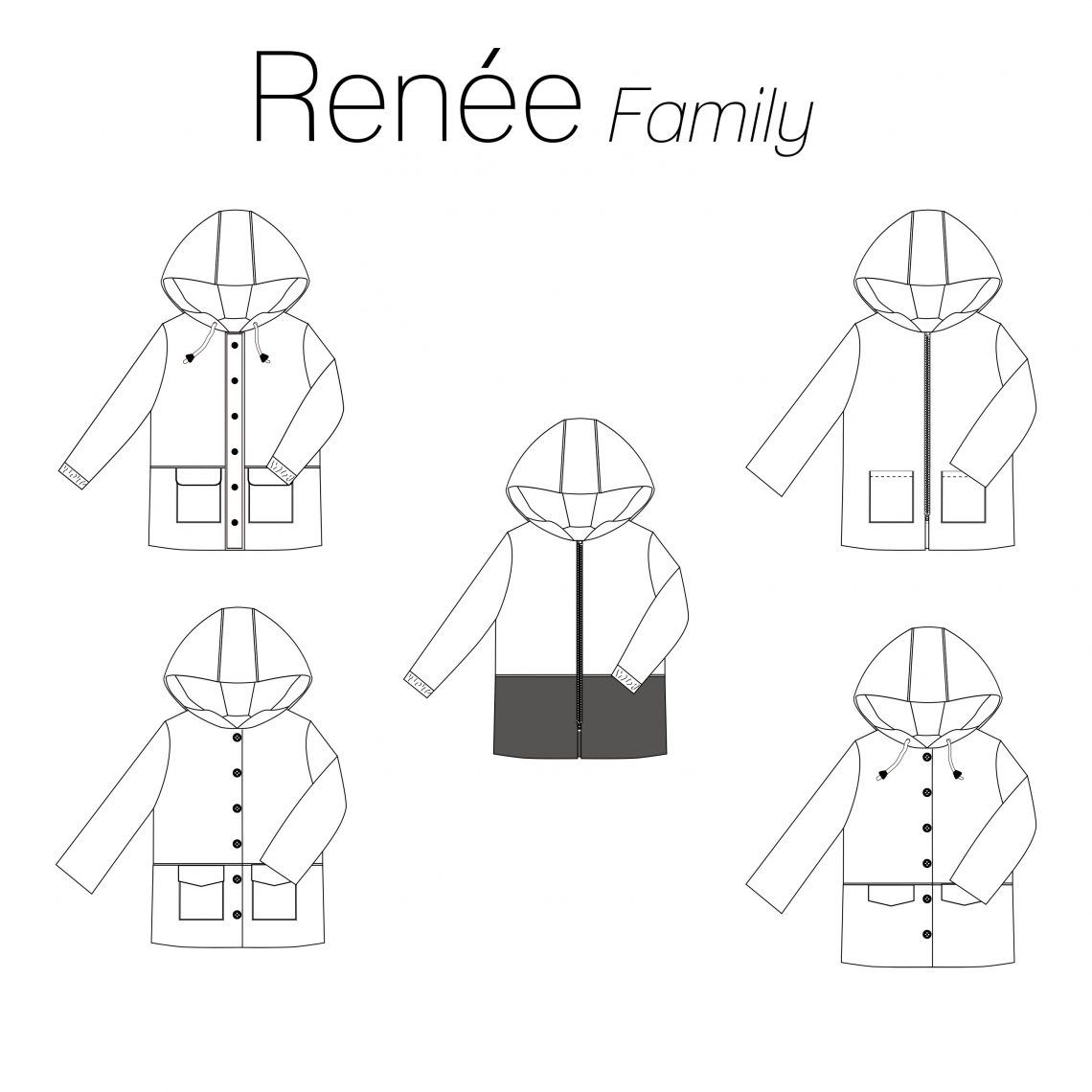 Renée voor volwassenen/ Renée for adults
18 januari 2021
Vandaag stel ik jullie graag twee nieuwe patronen voor. Renée voor dames en Renée voor heren!
I proudly announce you the Renée for men and women, two new patterns!
In combinatie met het Rénee kids patroon kan je van de Renée een echte familiejas maken! PS: er zijn ook actieprijzen op de websites bij het aankopen van bundel!
Voor wie het Kids patroon reeds heeft, met de code RENEEFAMILY kan je een korting krijgen van 10% op de individuele dames/ heren jaspatroon.
In combination with the kids pattern of Renée, you can use this pattern to create a family coat! With the discount code RENEEFAMILY you can enjoy a 10% discount on the individual women/ men coat pattern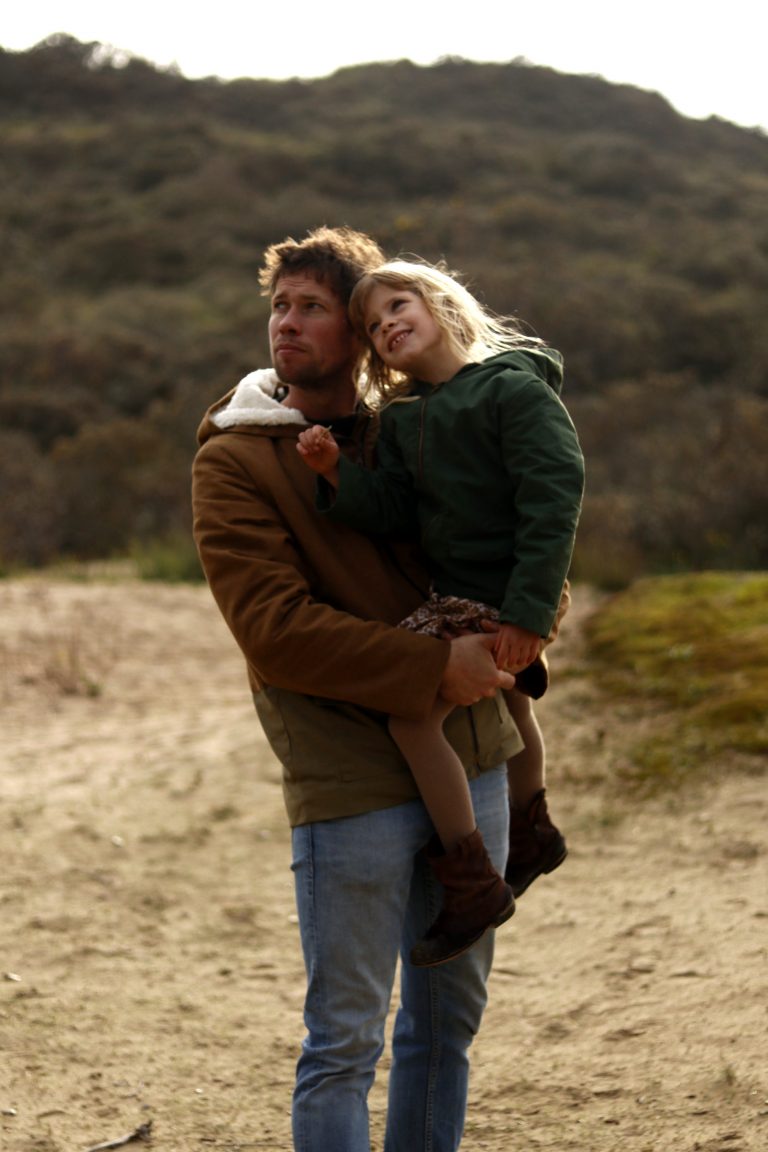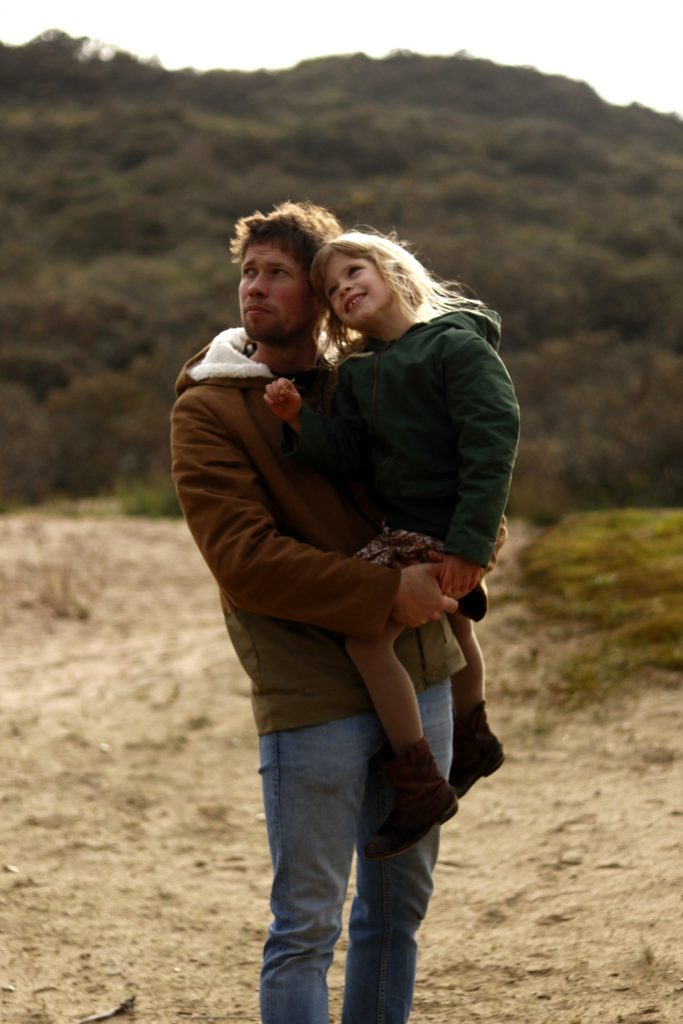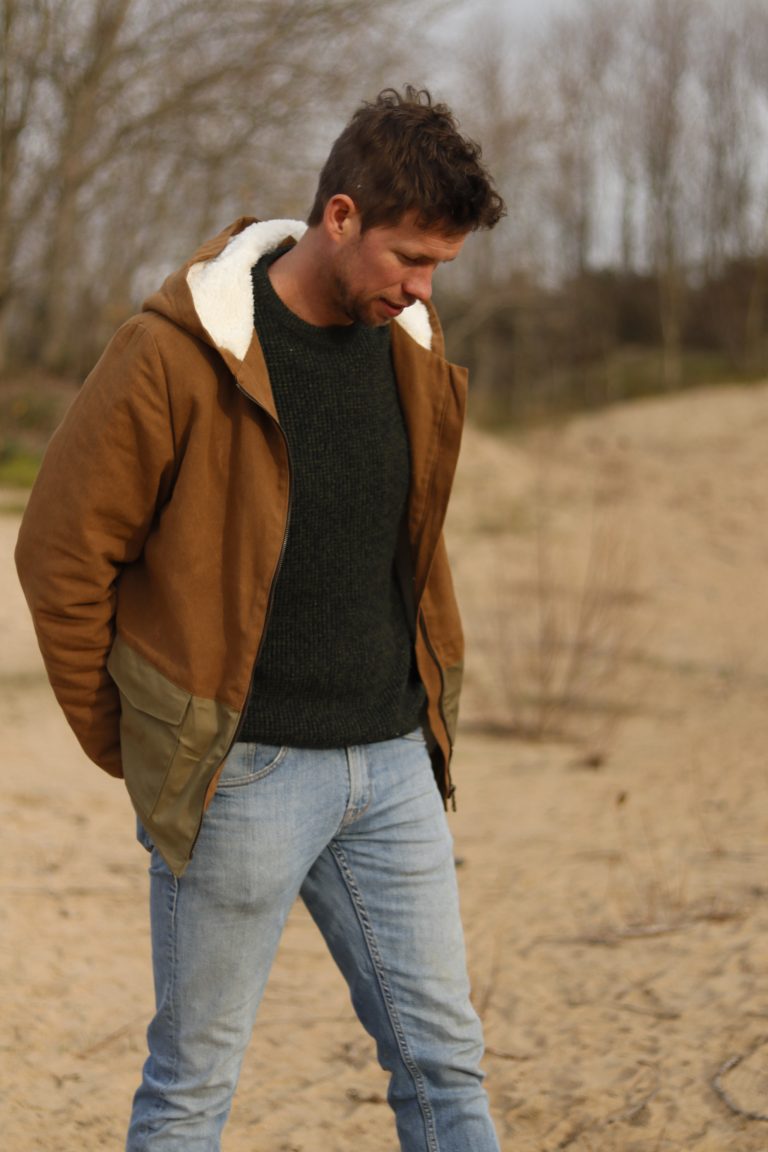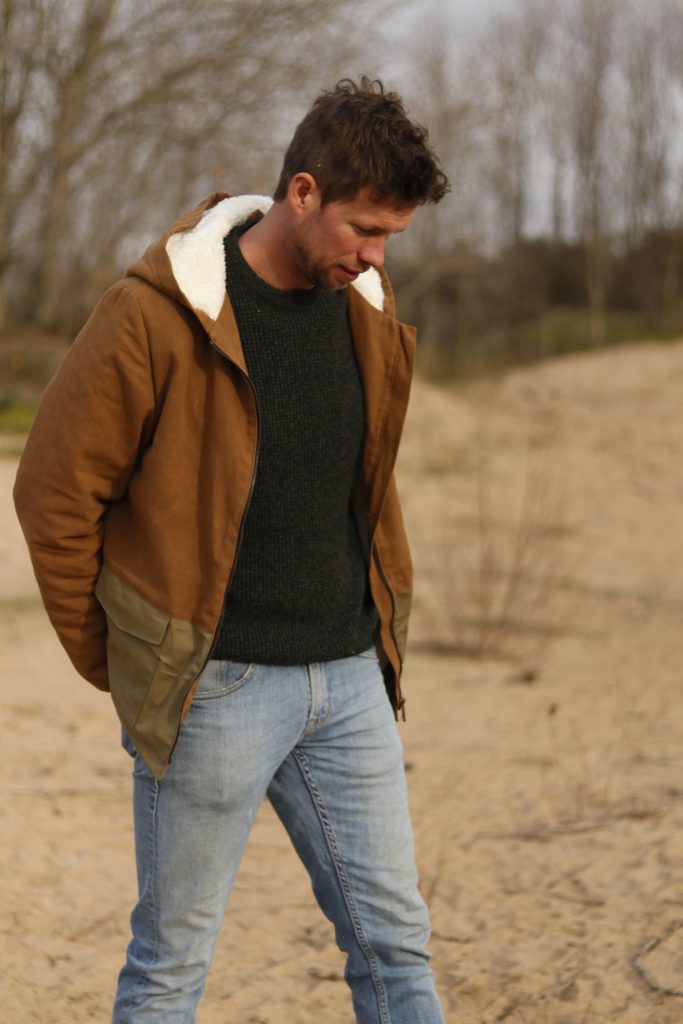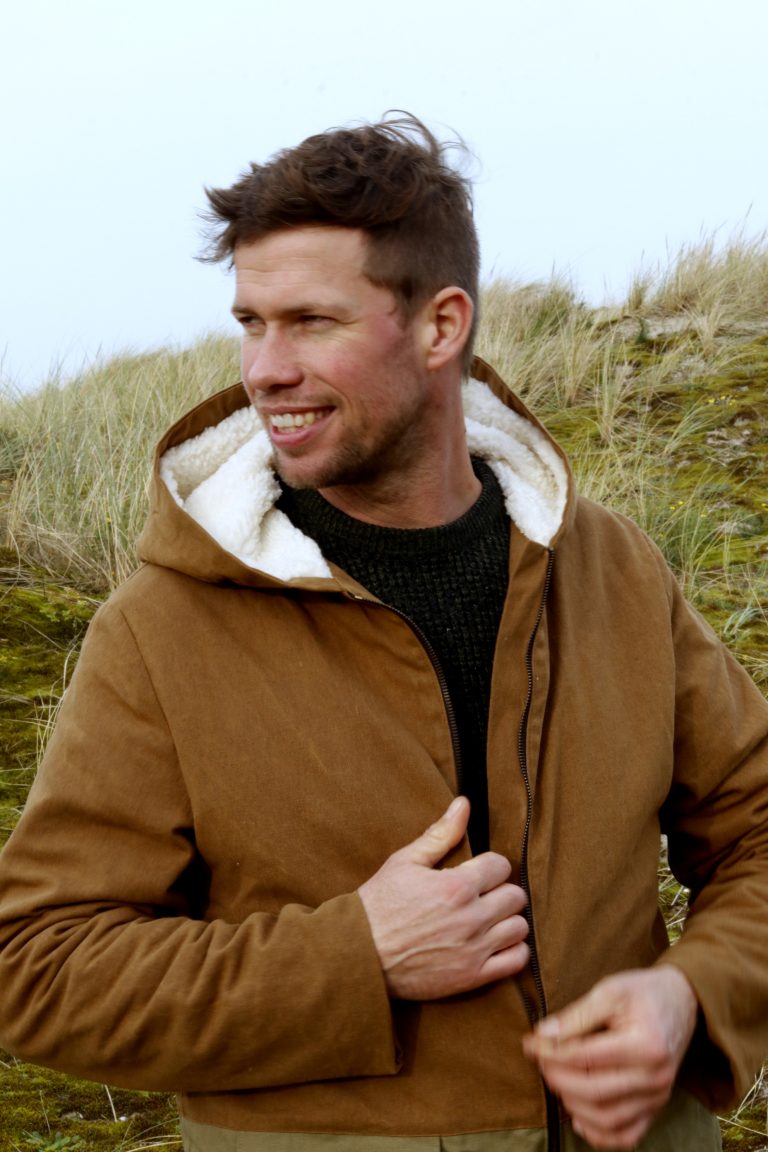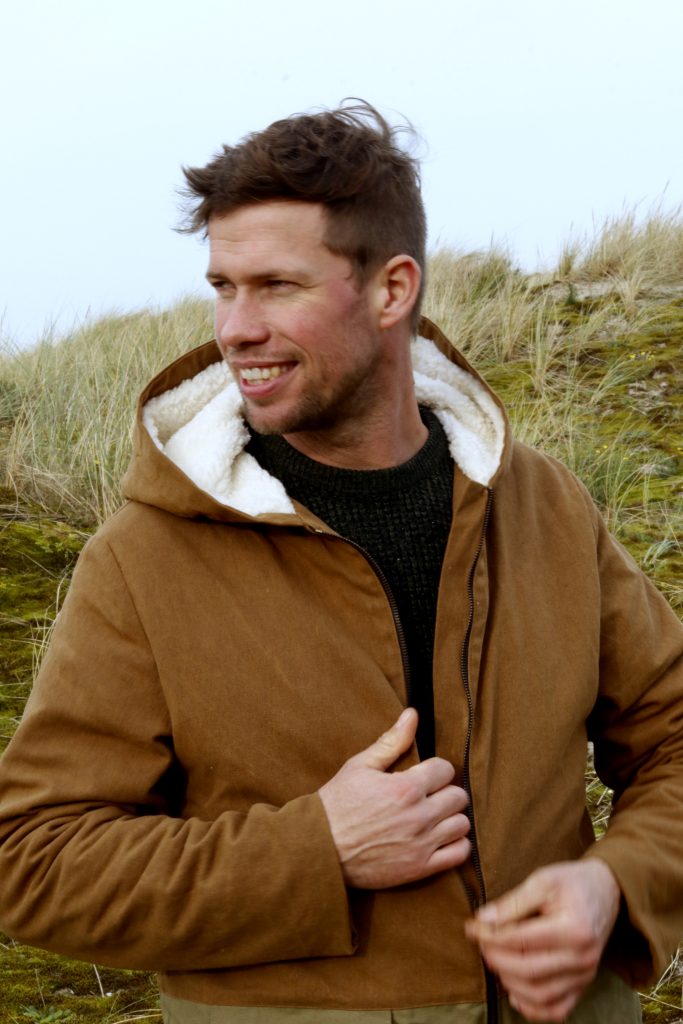 Ook voor de volwassen versies zijn er verschillende opties/ different options below:
Steekzak met of zonder flap
Opgestikte zak met of zonder flap
Binnenzak
Colorblockoptie
Mouw met elastiek
Stroplint aan de kap
Jas met knopen
Jas met zichtbare rits
Jas met verborgen rits
Gekromde zakflap
Hoekige zakflap
Inside pocket with or without flap
Patch pocket with or without flap
Inside pocket
Colour block
Sleeves with elastic
Hood with ties
Coat with buttons
Coat with visible zipper
Coat with hidden zipper
Curved or angular flap
Door de mogelijke diversiteit in stofkeuze en de talrijke opties kunnen heel wat verschillende soorten jassen gecreëerd worden.
Zo kan bijvoorbeeld een oilskin (regenstof) gecombineerd worden met teddy tot een warme, sneeuwproof winterjas of kan uit een mooie wollen stof een stijlvolle mantel gemaakt worden.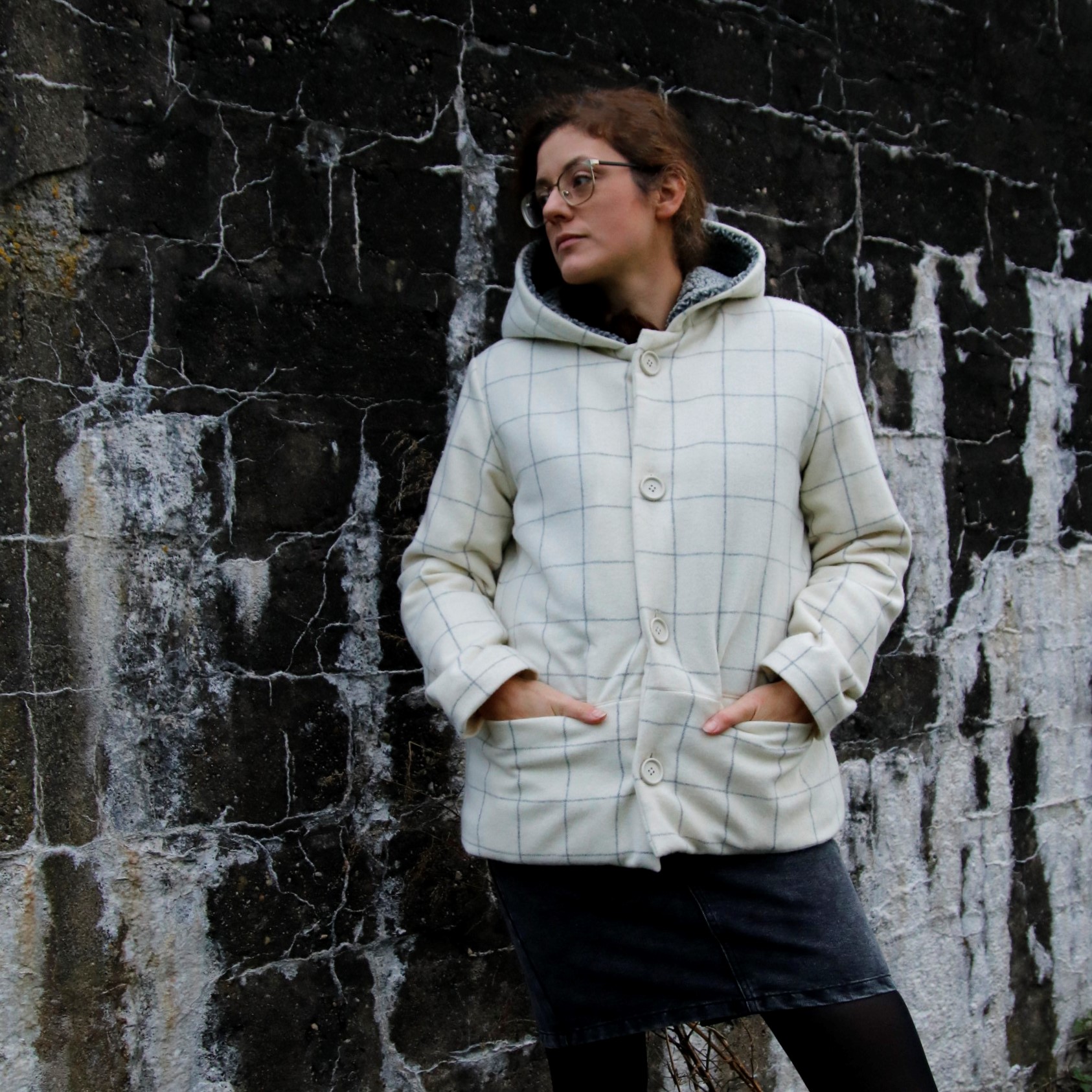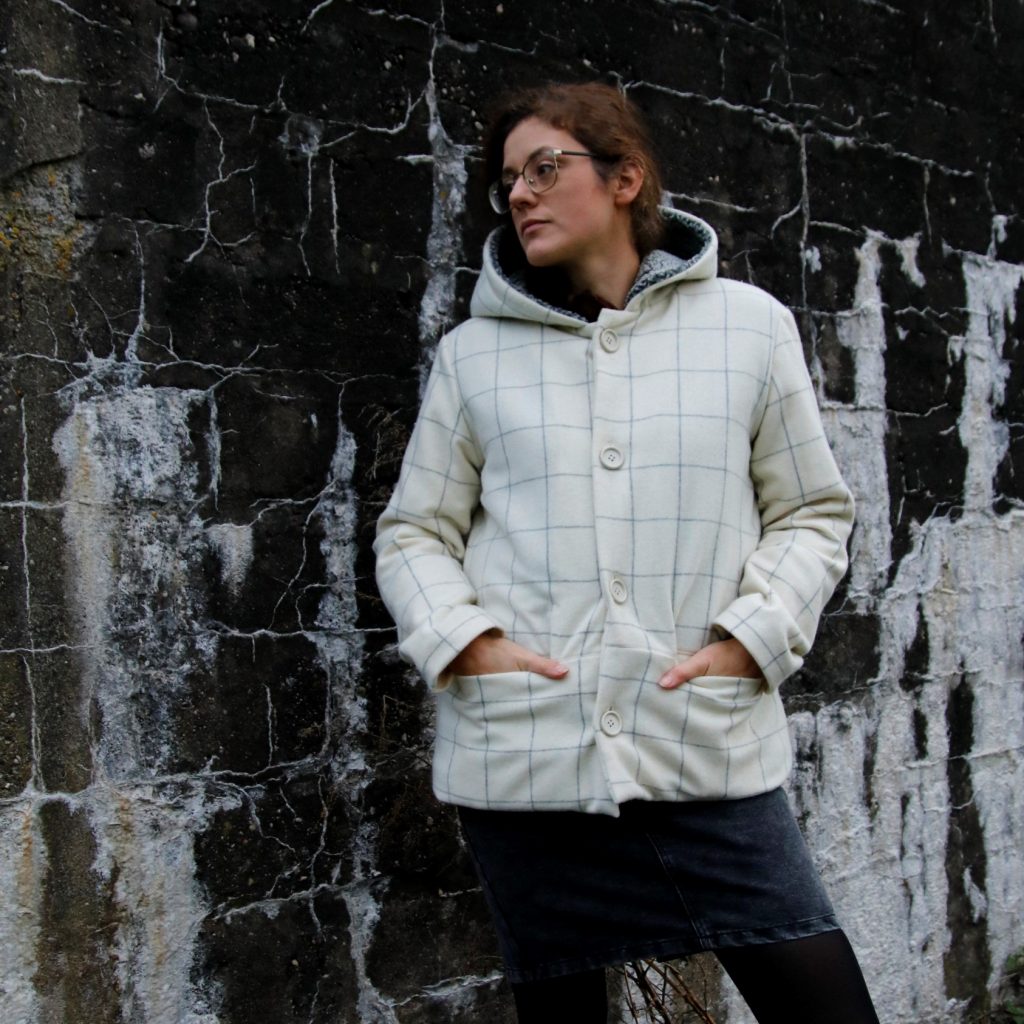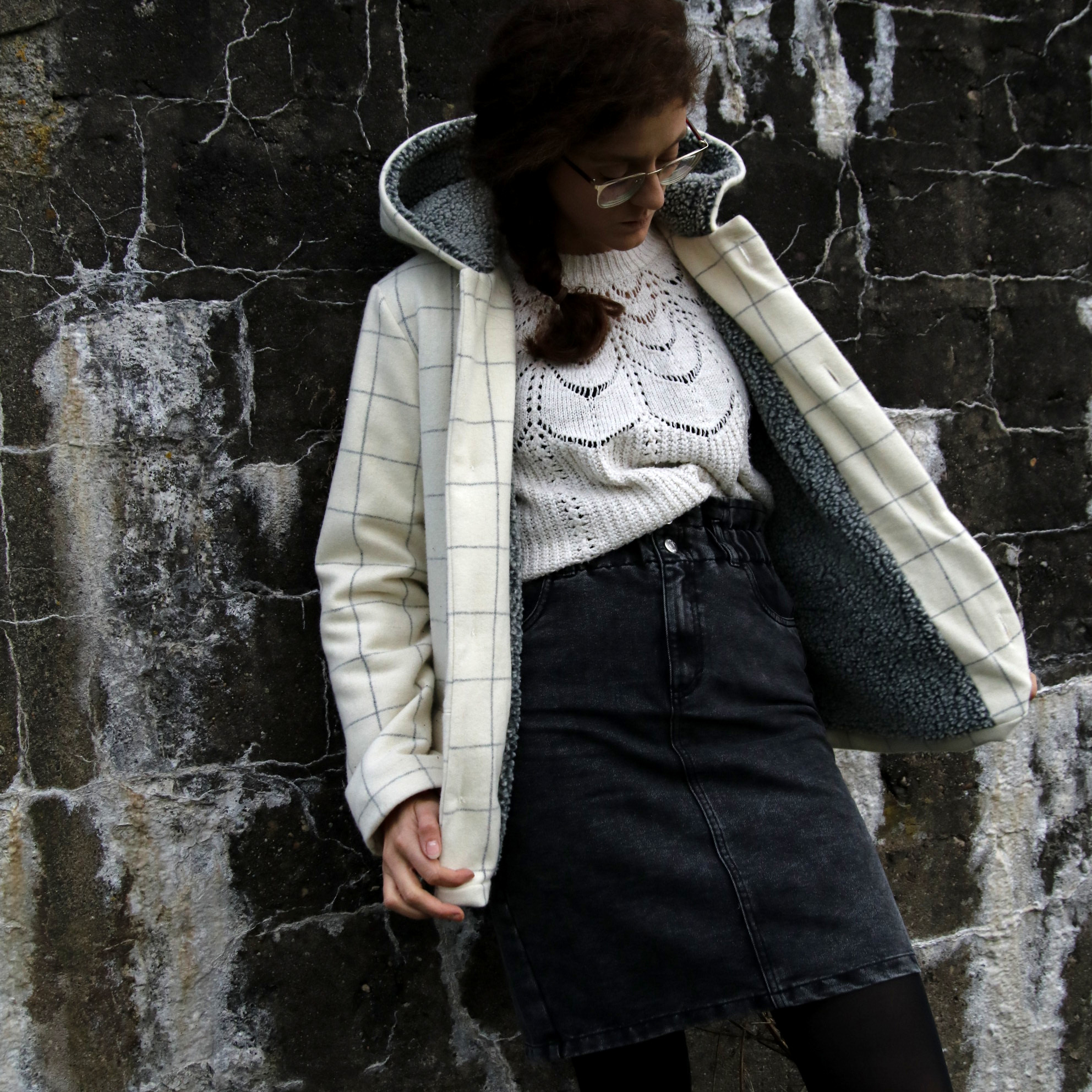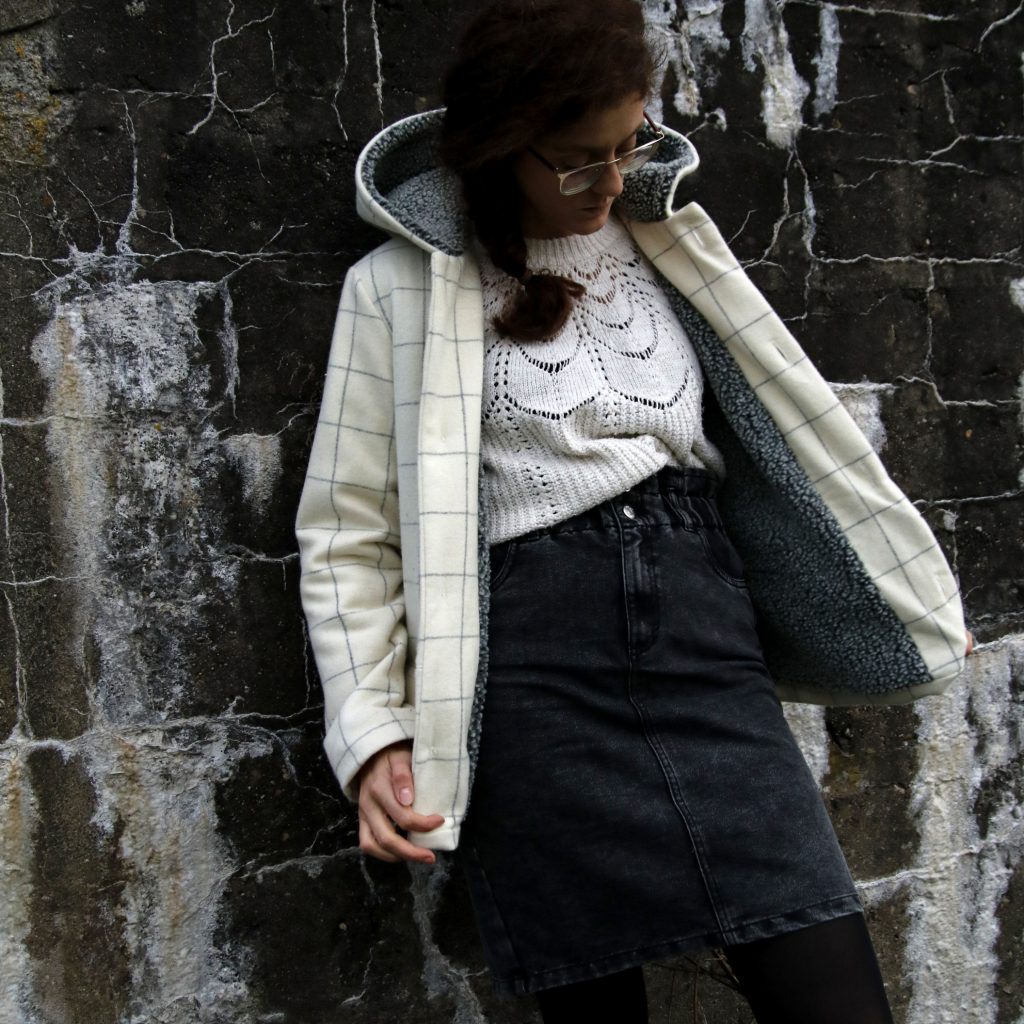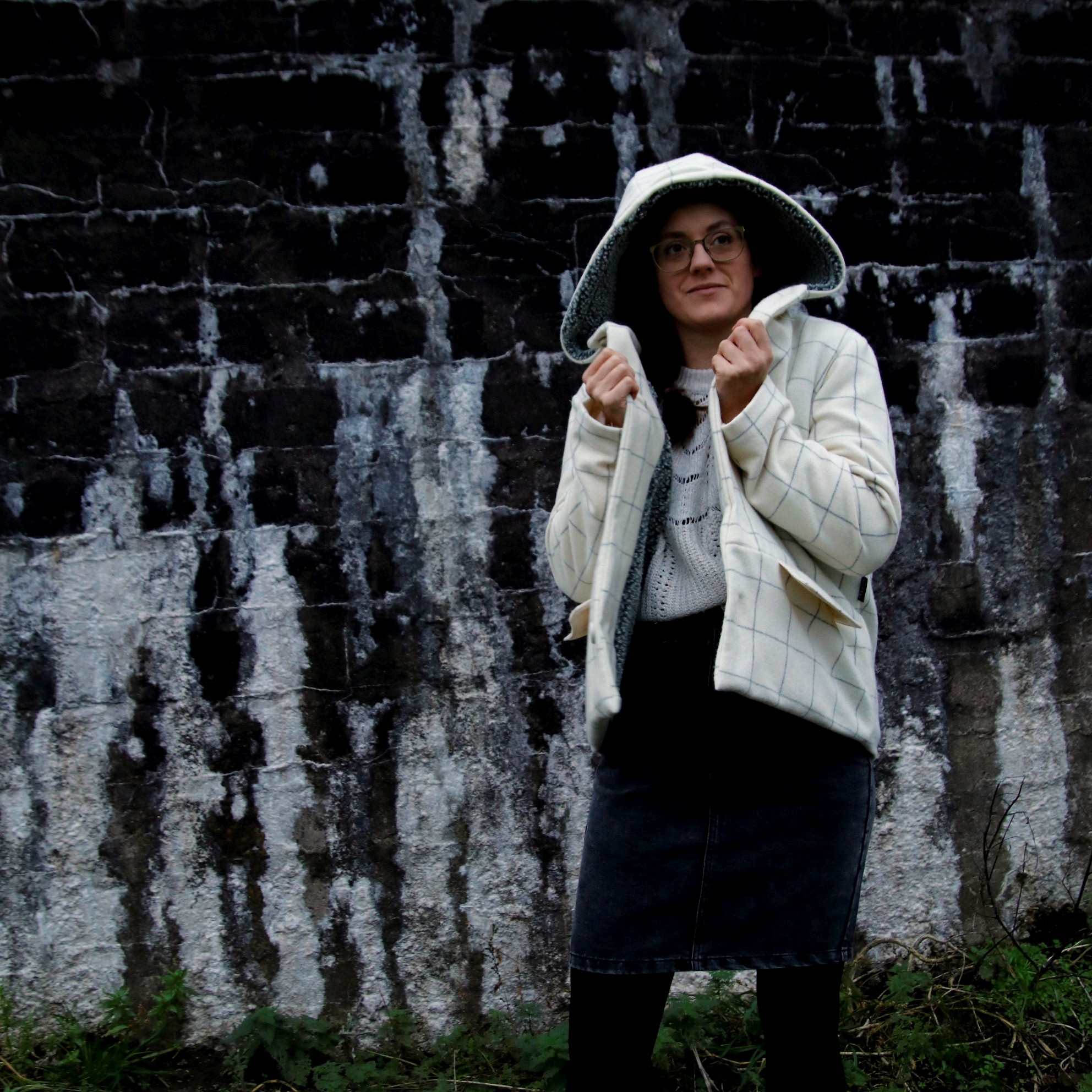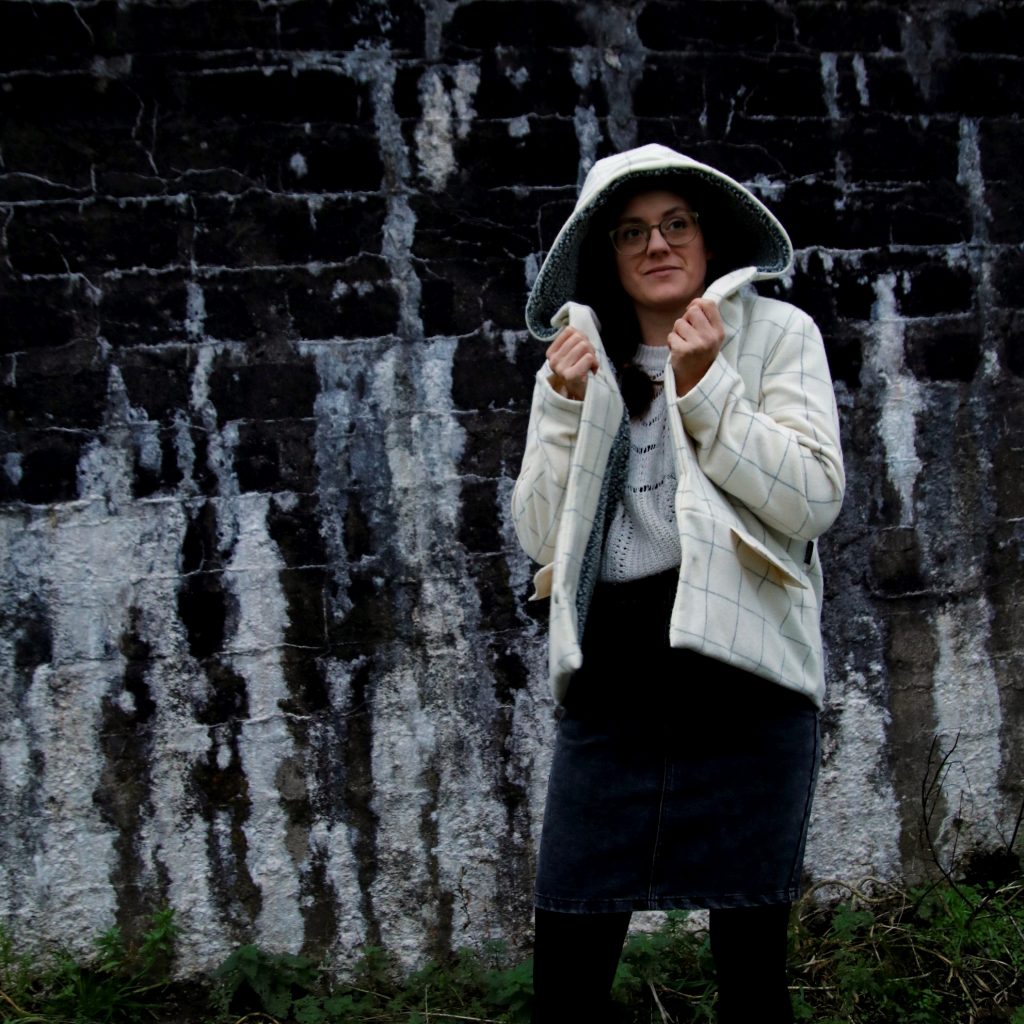 Om ervoor te zorgen dat ook  minder ervaren naaisters zich aan dit jasje willen wagen, werd er veel werk gestoken in het opstellen van een uitgebreide tutorial. De tutorial zal je stap voor stap doorheen het maakproces van de Renée begeleiden. Door de verduidelijkende afbeeldingen bij de verschillende stappen zou het zeker moeten lukken om jouw Renée te maken.
Hieronder kan je de maattabel terugvinden. Here you can find the Size chart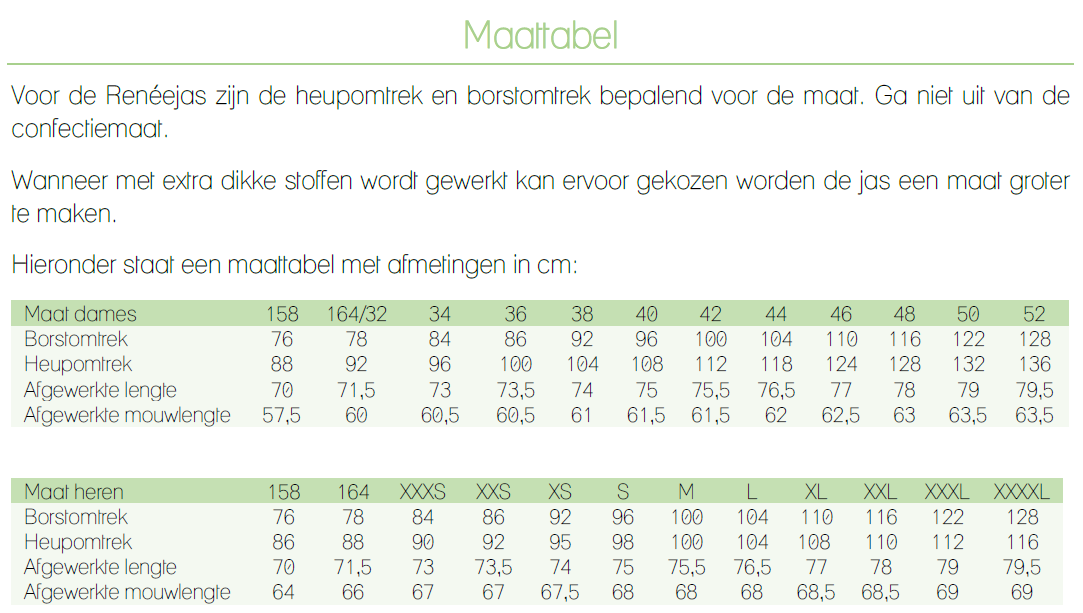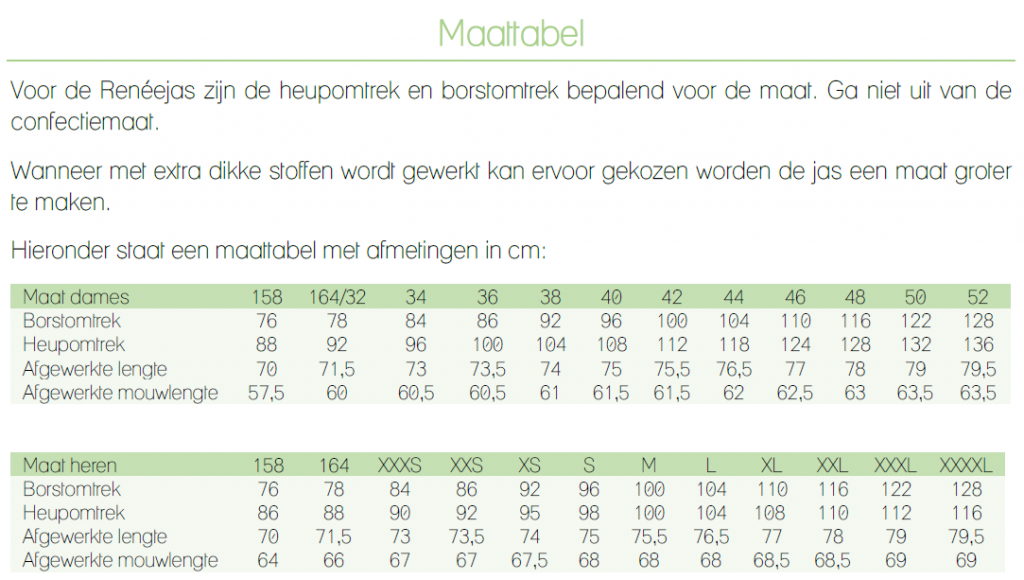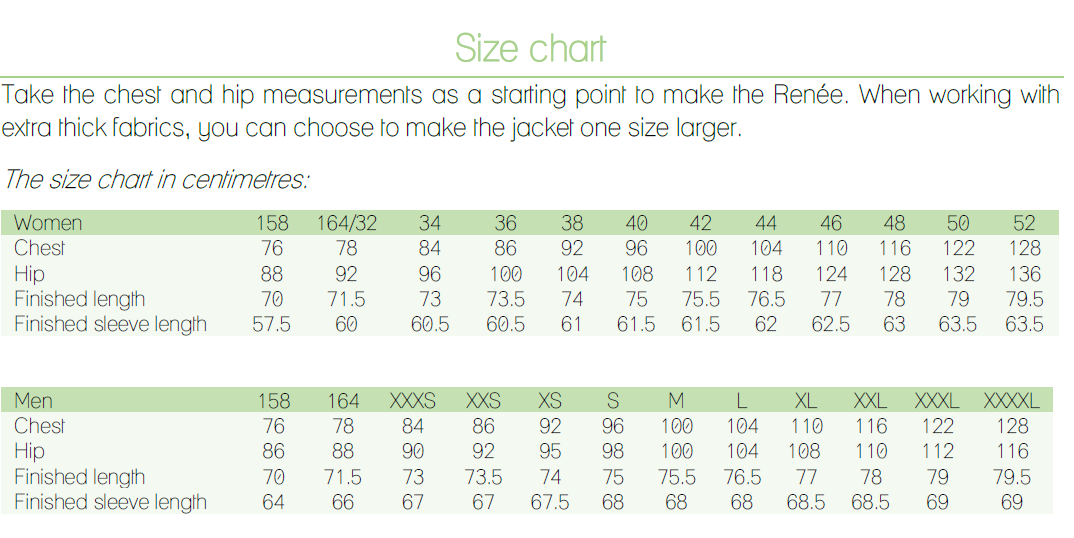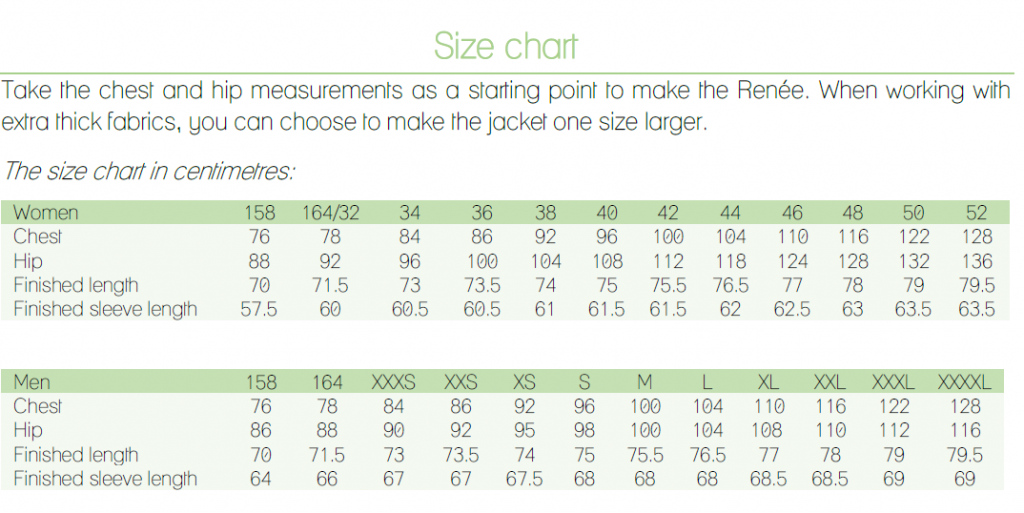 Hieronder de lijst met benodigdheden/ Below you can find the list with materials: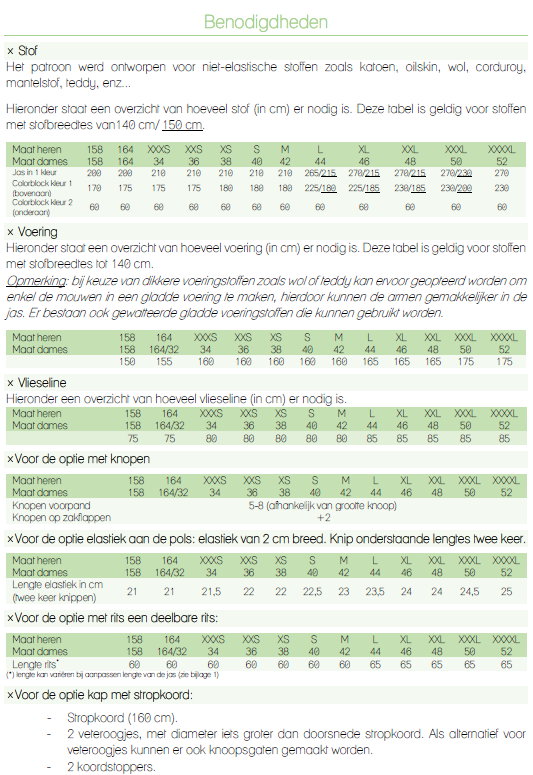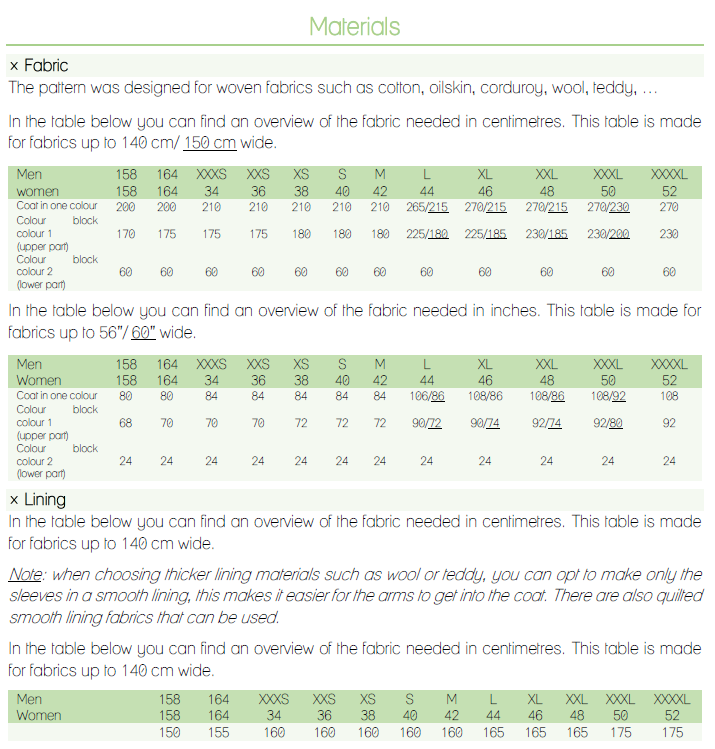 Dankjewel voor je bezoekje!
Mocht je vragen hebben over dit of of andere patroontjes, mail gerust naar info@irismay.be

You May Also Like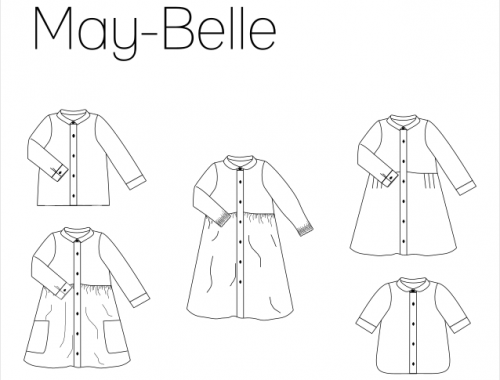 4 oktober 2019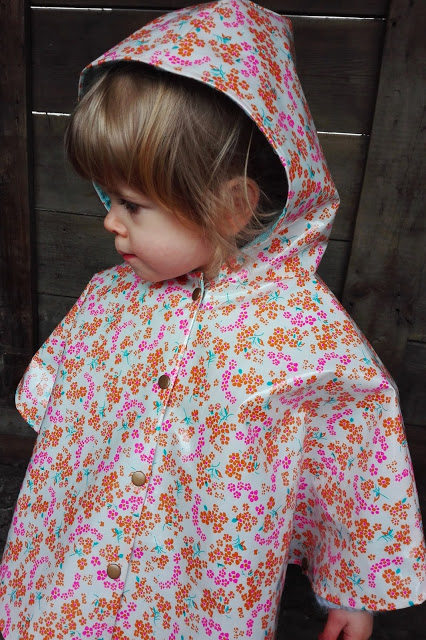 2 april 2017