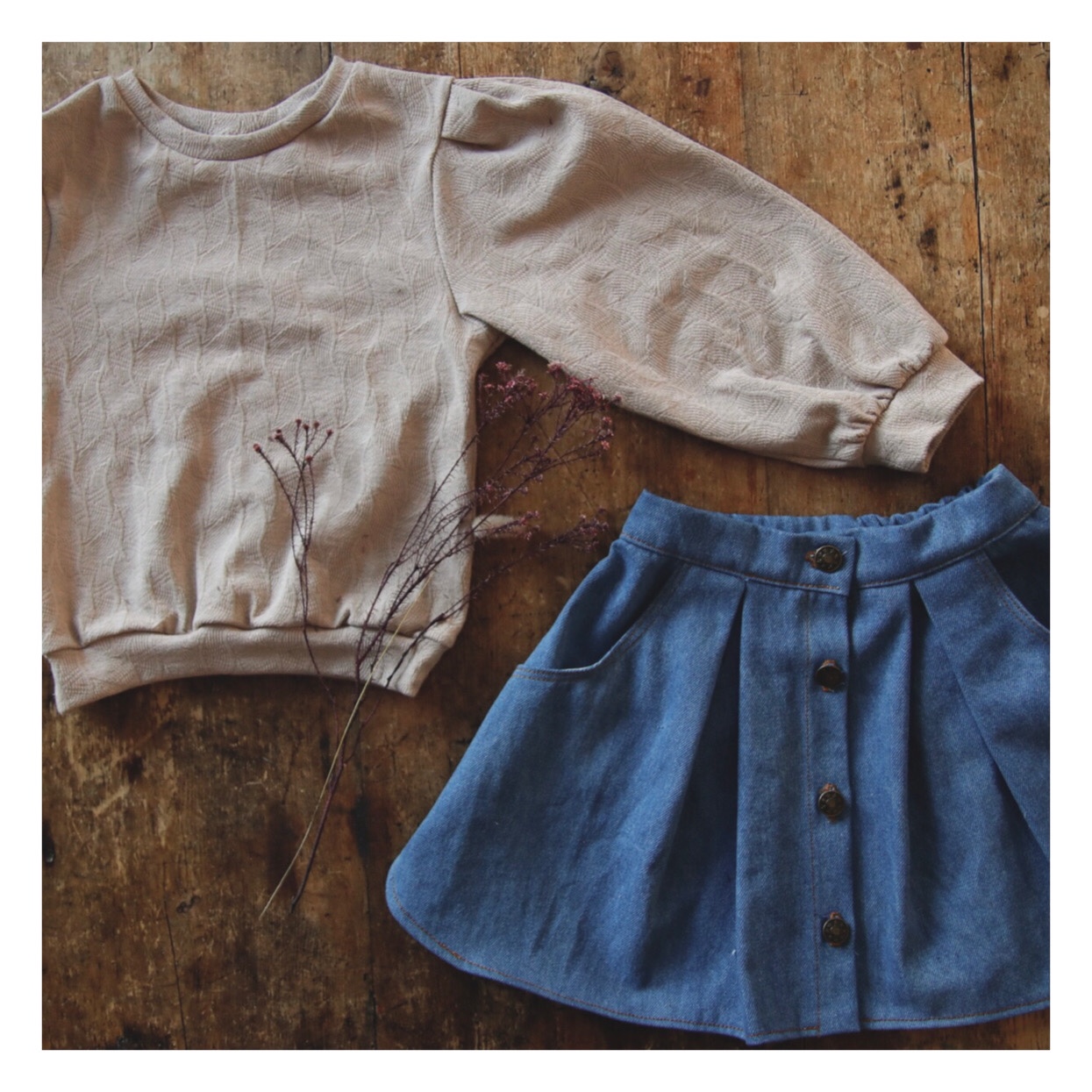 Louise rok en nieuwe trui in Schone Stoffen
18 februari 2021
Ben je op zoek naar mooie, biologische en duurzame stoffen? Neem dan eens een kijkje op de mooie website van 'Schone stoffen'. De stoffen die je daar aantreft zullen je zeker inspireren!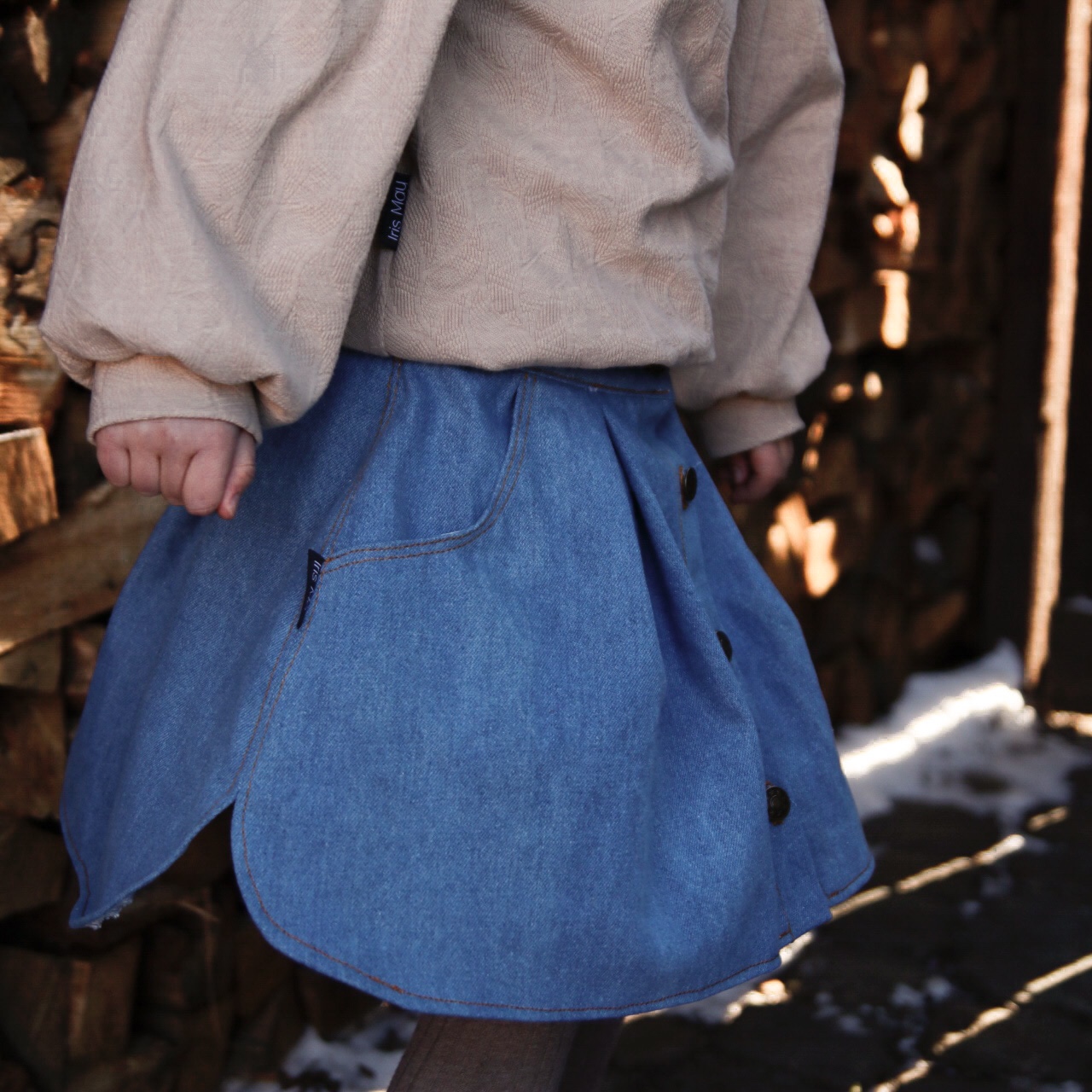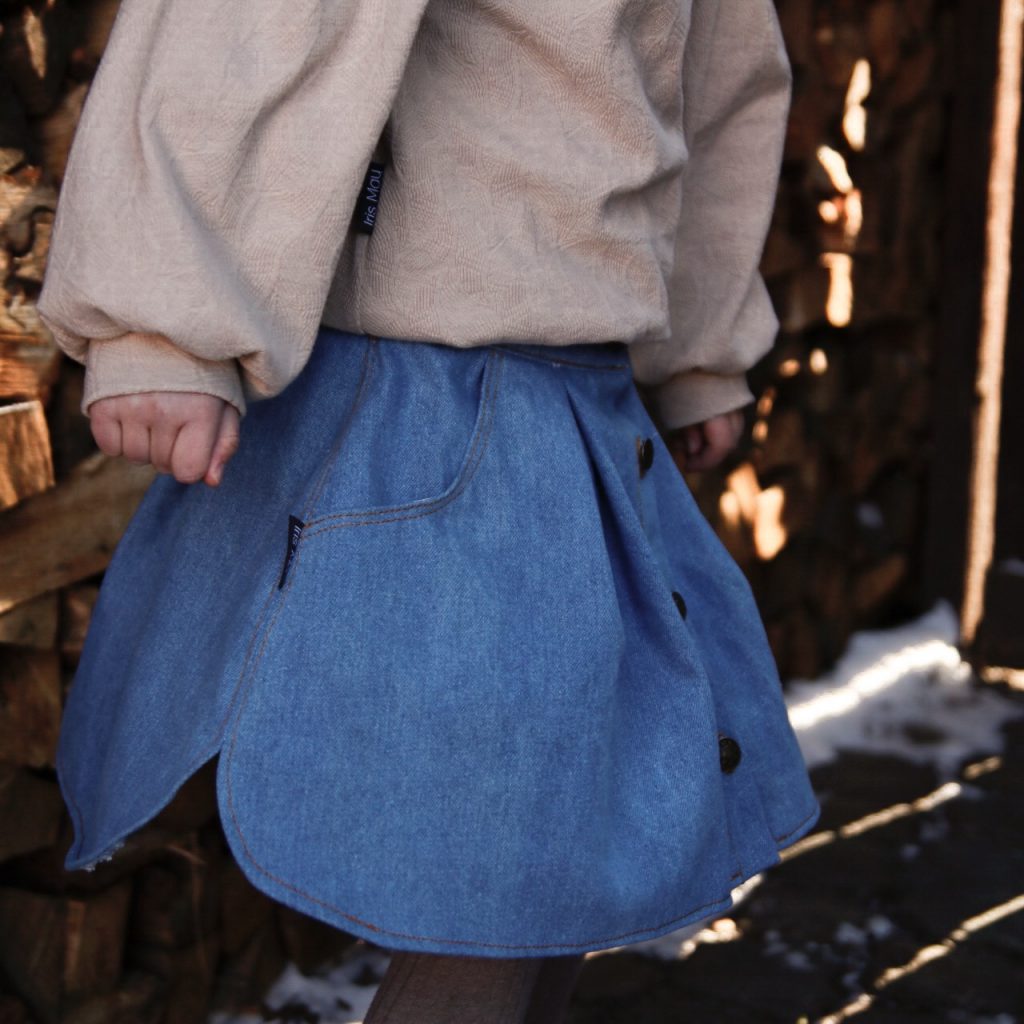 Wanneer ik de jeans collectie zag op de website van Schone stoffen, was ik direct geïnspireerd om een Louise te maken.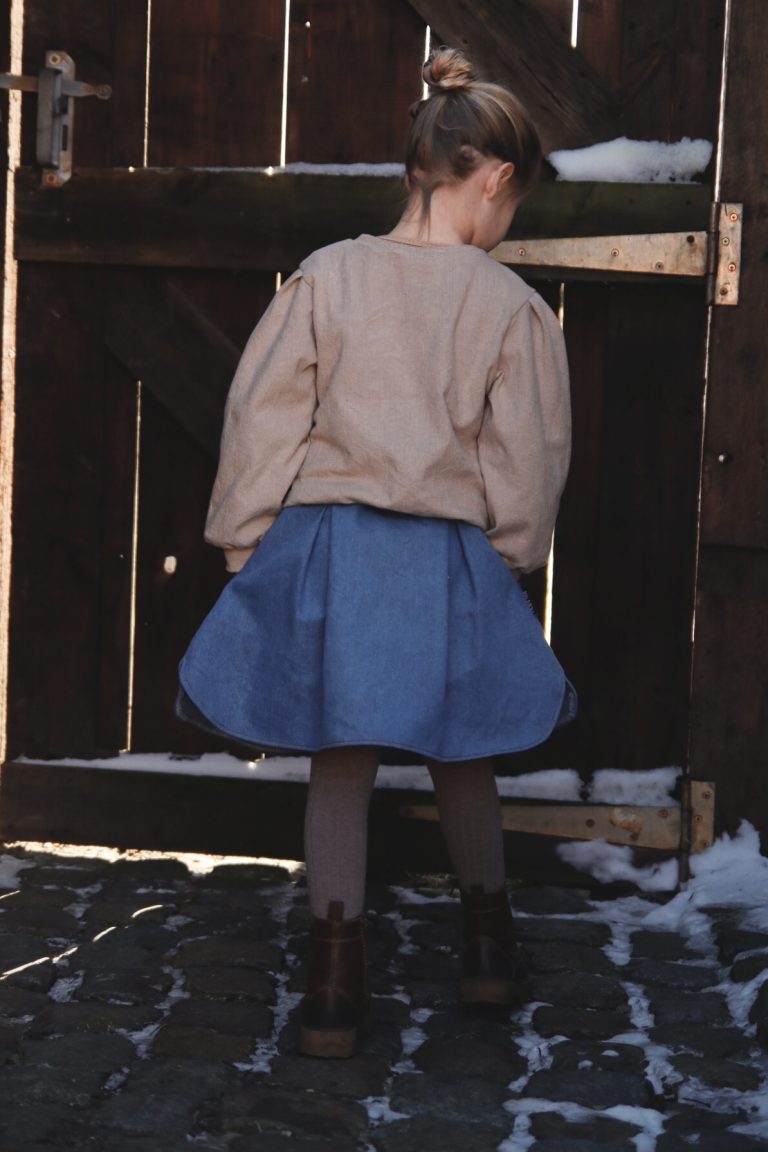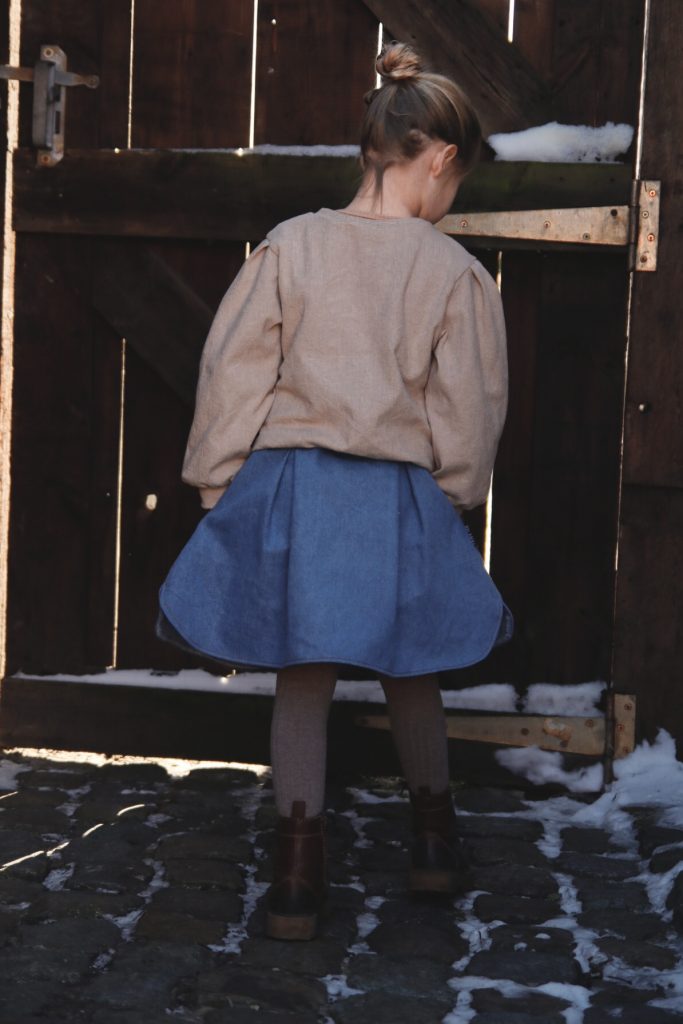 Voor deze Louise rok koos ik specifiek voor de Heavy washed denim (mid blue) van mind the maker. Wat een zalige kwaliteit! Omdat de jeans redelijk stijf valt hertekende ik het patroon van de Louise een beetje en maakte er een plooirokje van. De GRATIS tutorial kan je HIER terugvinden.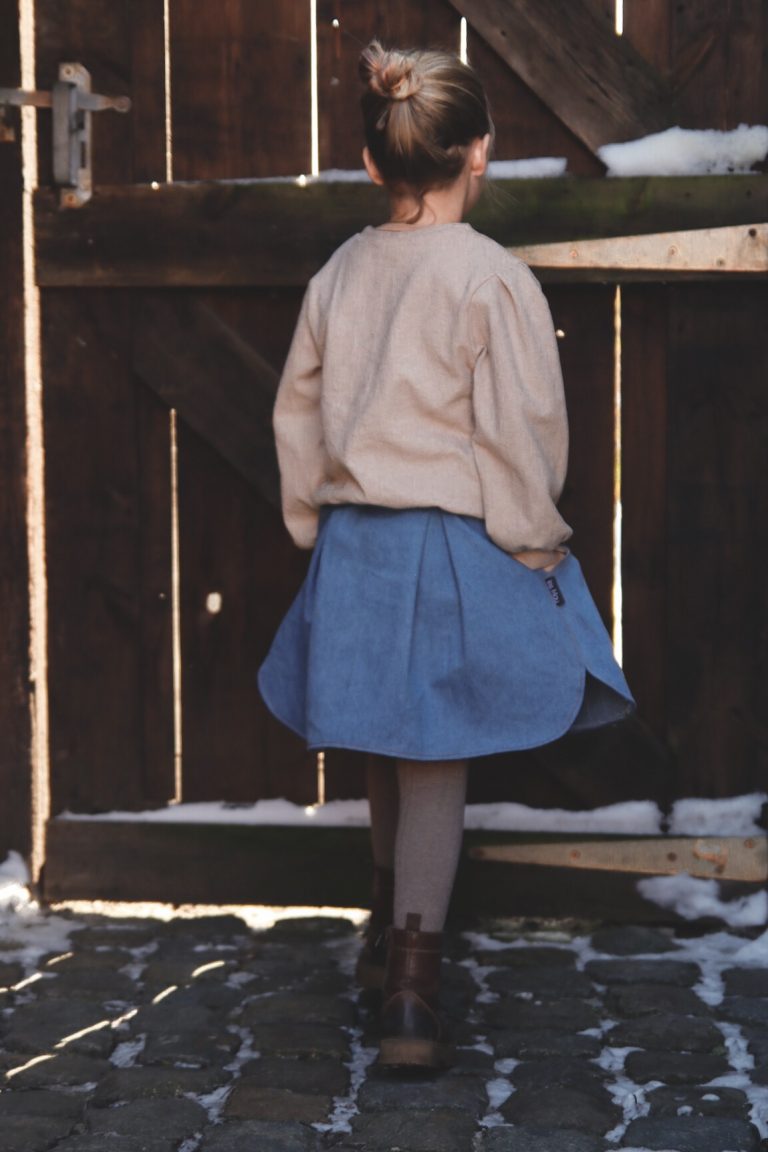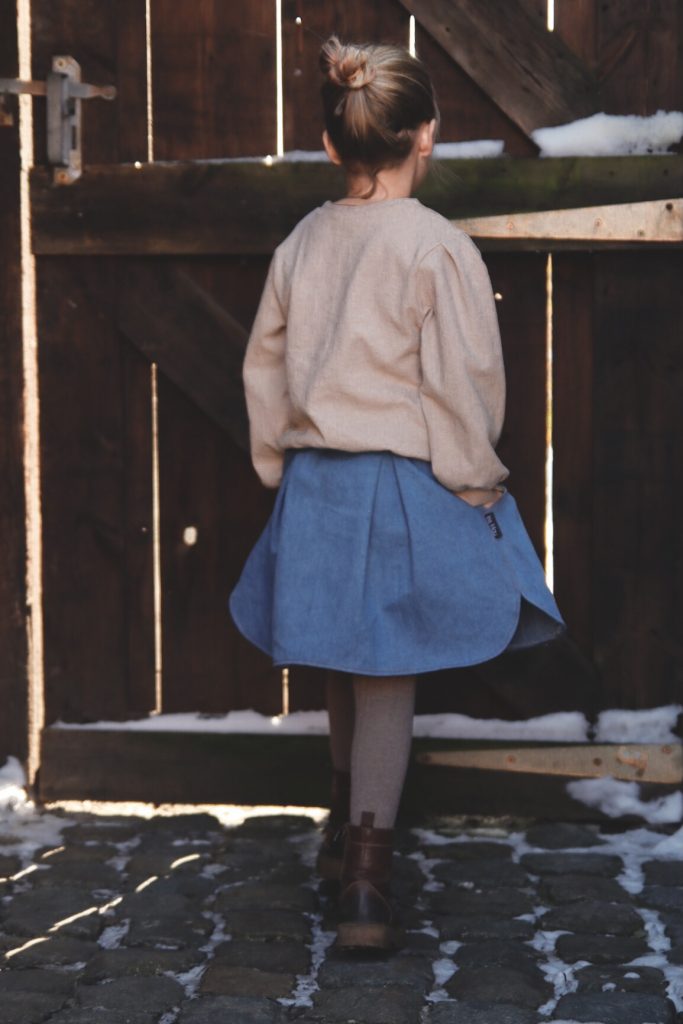 Ik voorzag in het rokje twee dubbele plooien (stolplooien) achteraan en vooraan.
Het rokje combineerde ik in met een truitje gemaakt in de prachtige Jacquard van Mind the maker. Ook deze kan je in verschillende kleuren terugvinden op de website van Schone stoffen. Ik koos hier voor de jacquard Dune.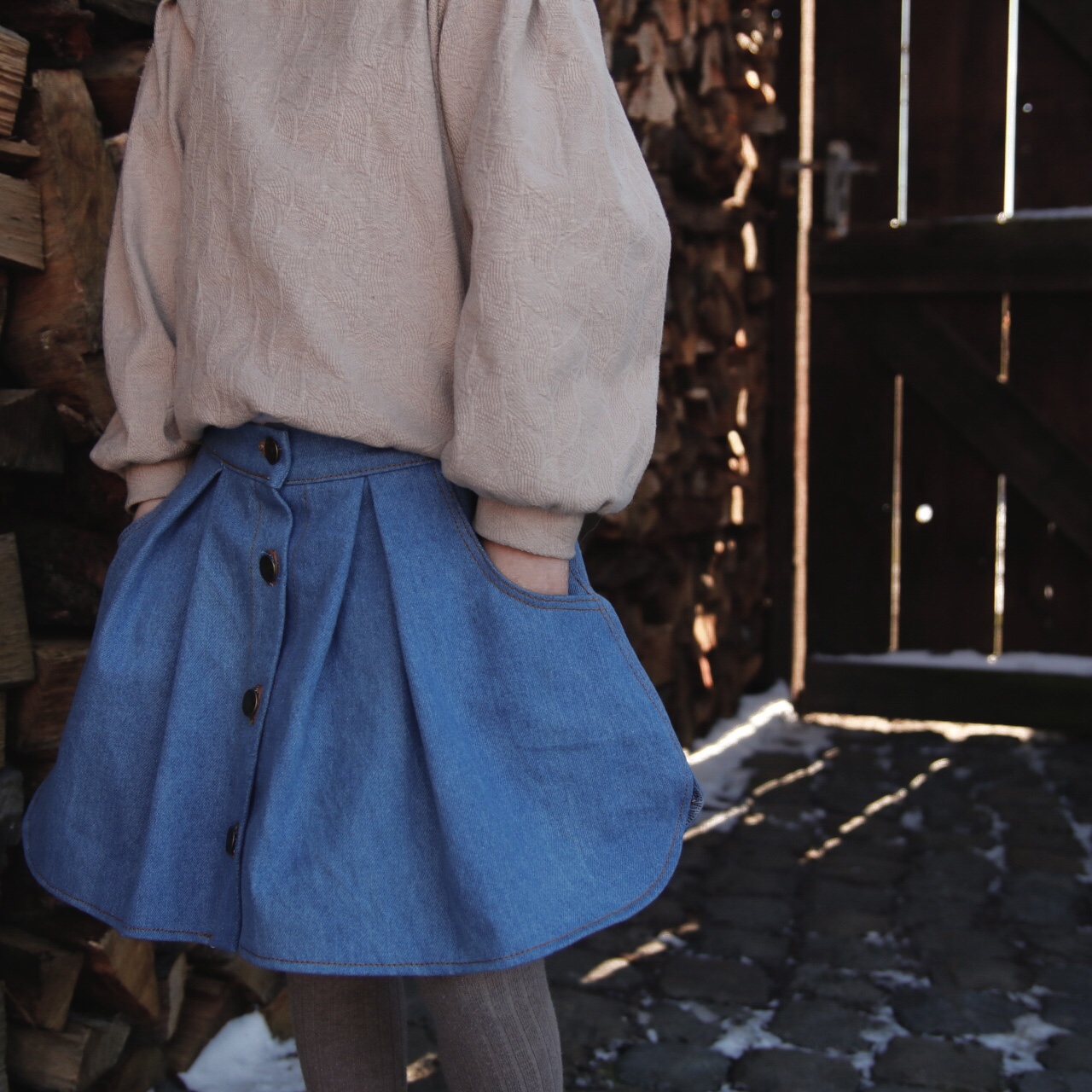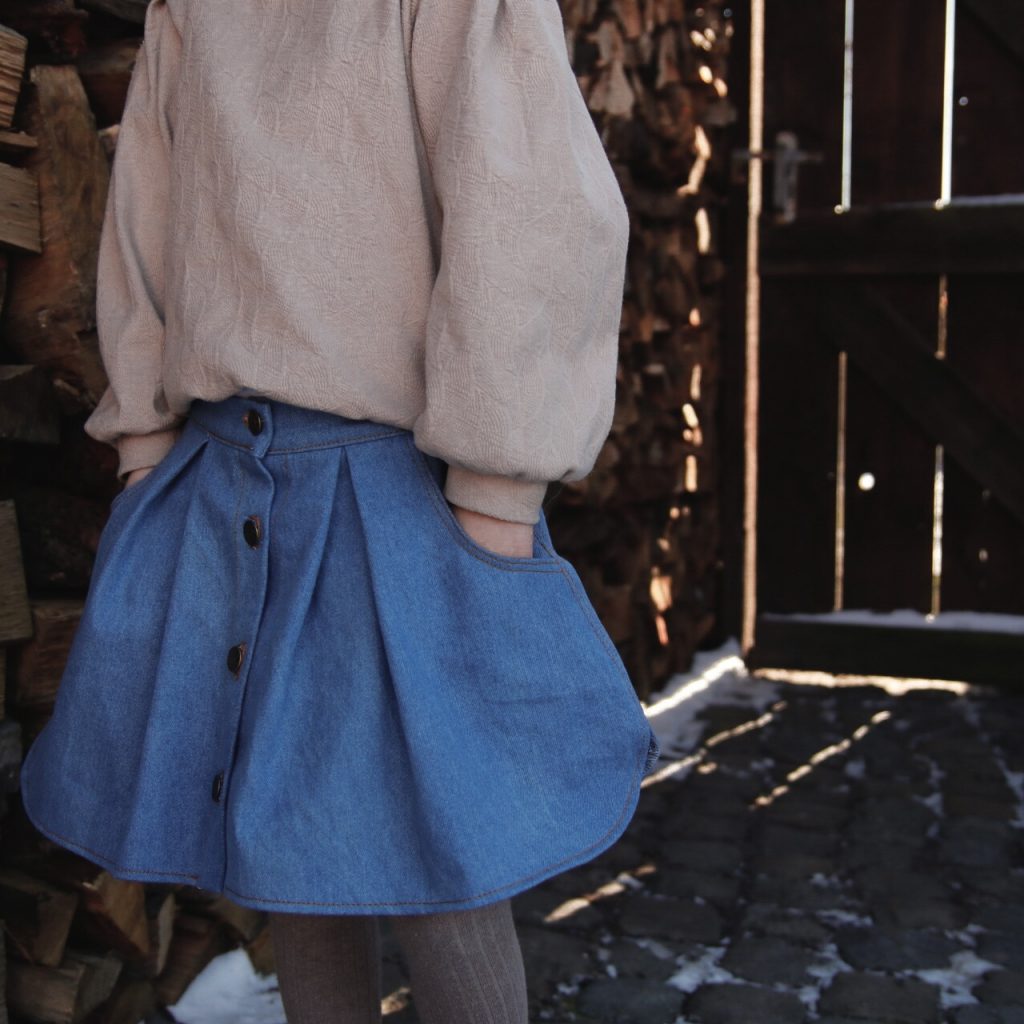 Voor het truitje tekende ik zelf een patroon uit met als basis mijn Josephine en haar befaamde ballonmouw. Deze mouw hertekende ik zodat ik ook aan de schouder plooien kon voorzien.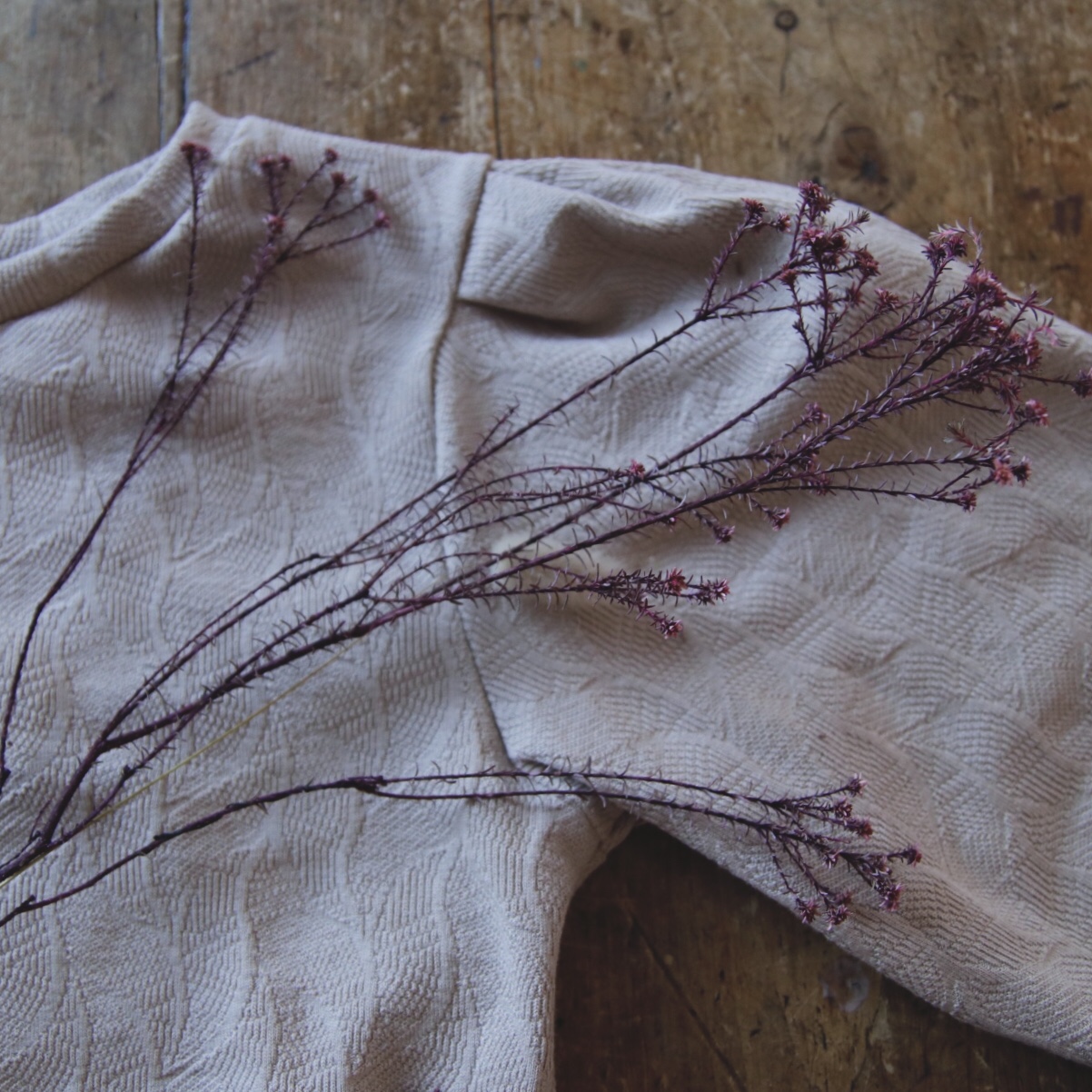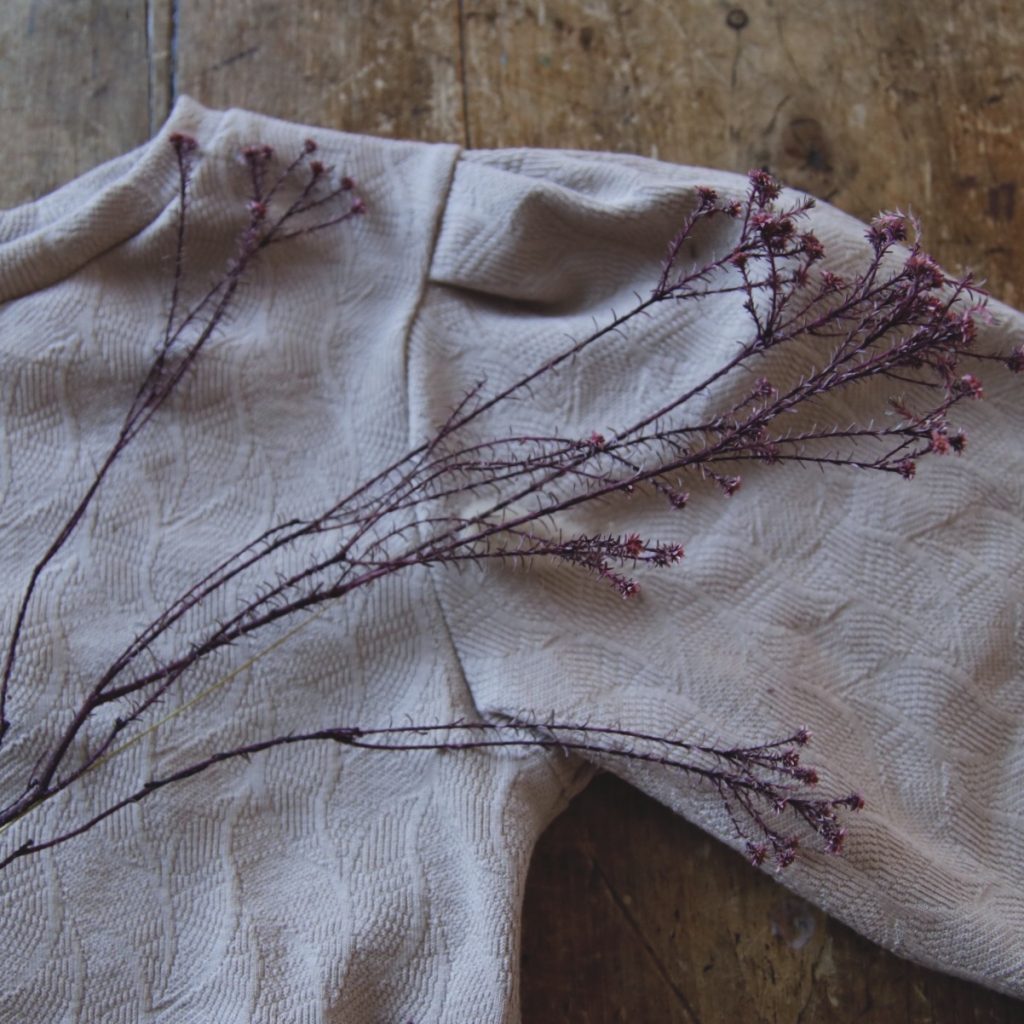 Dankjewel voor je bezoekje!
Stoffen: Schone stoffen: Jackquard dune en denim mid blue
Patroon: Louise rok met plooien en zelfgetekend truitje
Liefs, Iris

Ps: Wil je graag kans maken op een waardebon van Schone stoffen! Neem zeker een kijkje op hun instagram pagina!!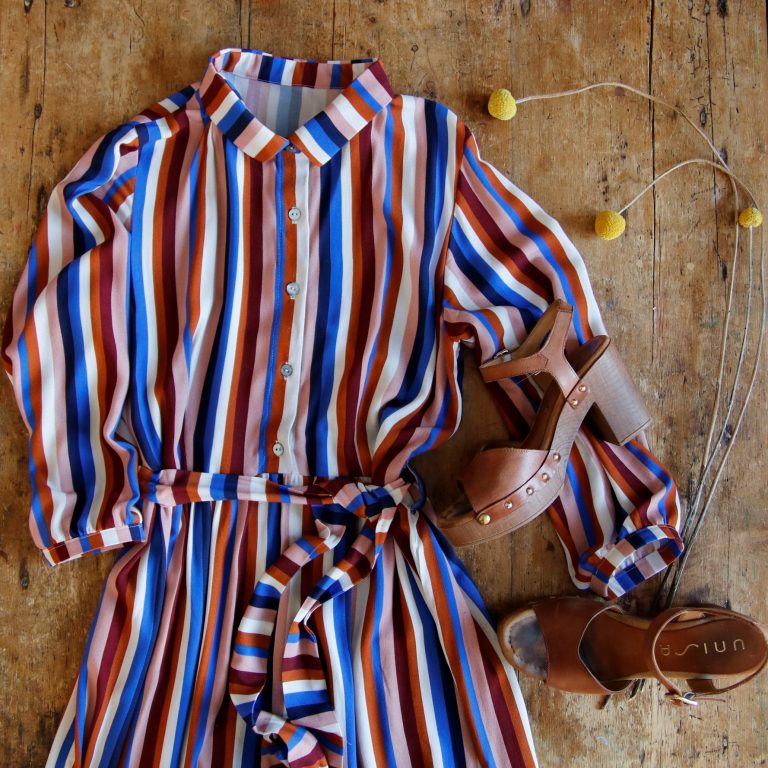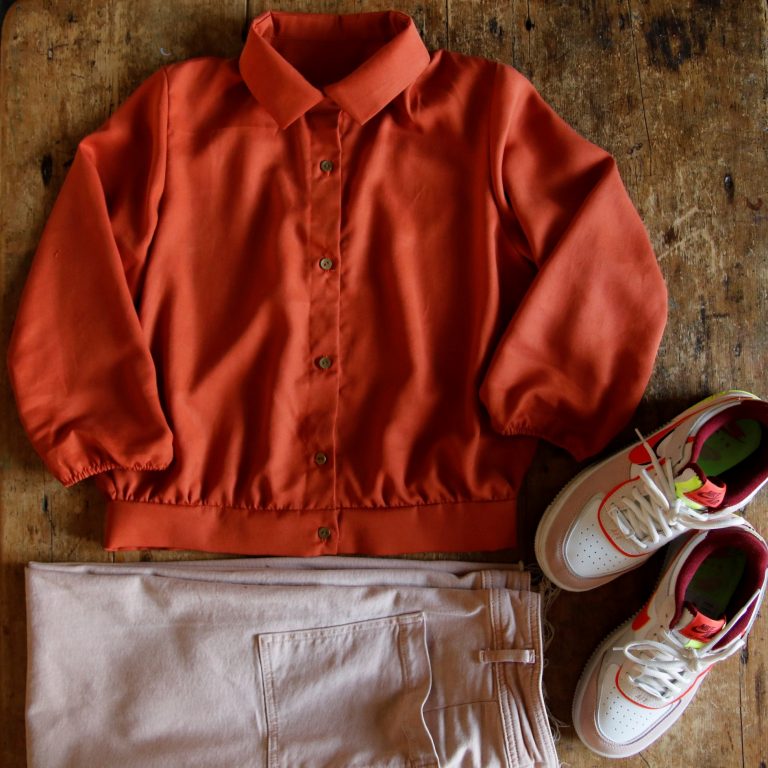 You May Also Like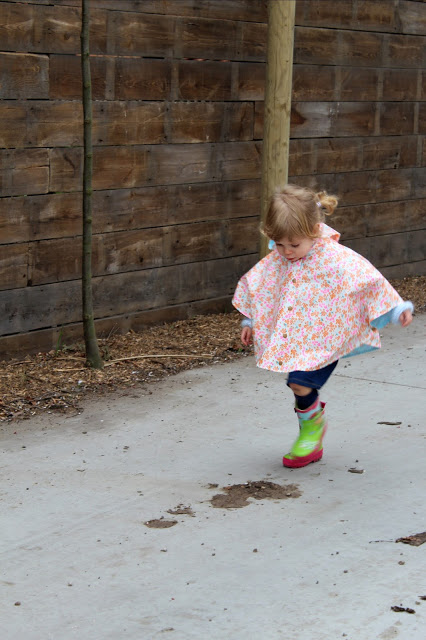 22 april 2017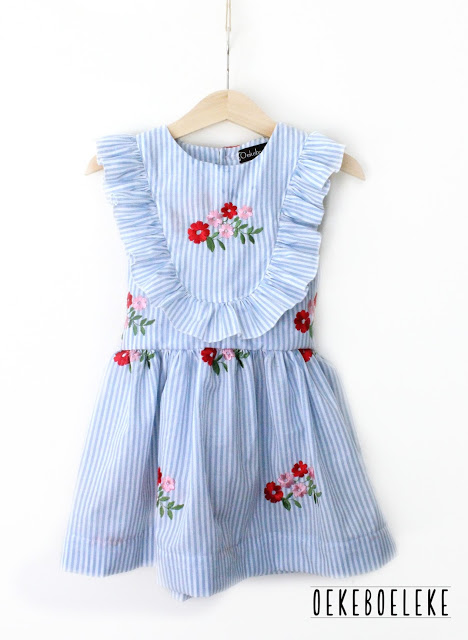 7 maart 2018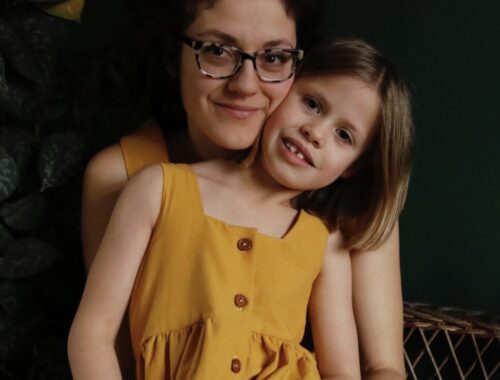 15 februari 2022