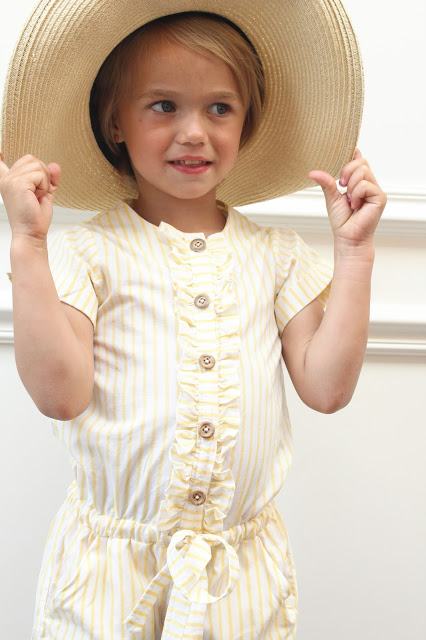 Heel veel liefde voor Marieke!
30 juli 2017
Ik vind hem zo mooi, de Marieke playsuit van
Ikatee
. Ik maakte 
eerder al eentje
voor Louise, deze werd reeds enorm veel gedragen! 
Annabel van
Frombailawithlove
is ook enorm fan en vroeg me of ik het zou zien zitten om er enkele te maken voor in haar
winkeltje
! Graag, maar toch eventjes navragen 
bij Ikateecouture 
of dit in beperkte oplage oké is. Normaal is het patroon enkel voor persoonlijk gebruik, maar ik mocht toch enkele exemplaartjes aanbieden joehoe!
Als modelletje voor de foto's koos ik terug voor Oona (nichtje van mijn bestie). Je kon haar 
talenten
hier ook reeds bewonderen.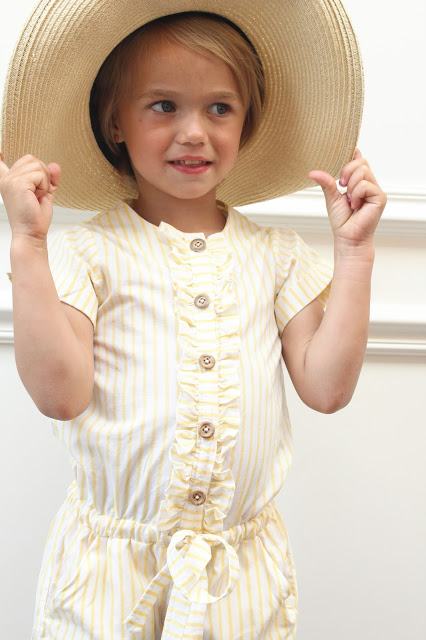 Omdat ik zo fan ben van de gele streepjes, maakte ik de playsuit ook in dit luchtig katoentje.
Voor het exemplaartje in de winkel voegde ik ruffles toe aan het voorpand. Dit geeft toch wat extra frivoliteit aan de stoere playsuit. 
Ik weet niet wat het is, maar ik zwicht echt bij houten knopen. Deze komen van bij veritas.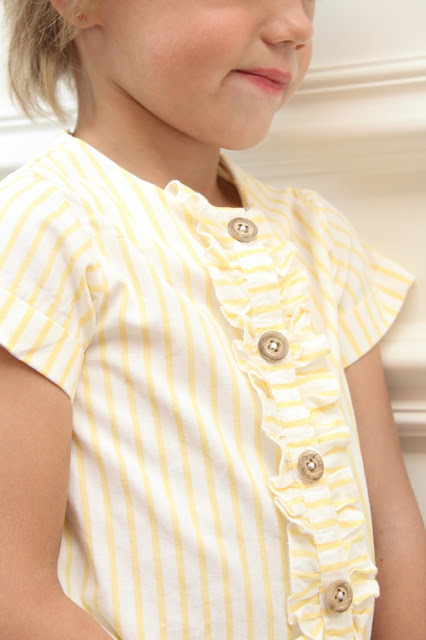 Voor de vierjarige Oona maakte ik een maatje 104. Deze past perfect voor haar!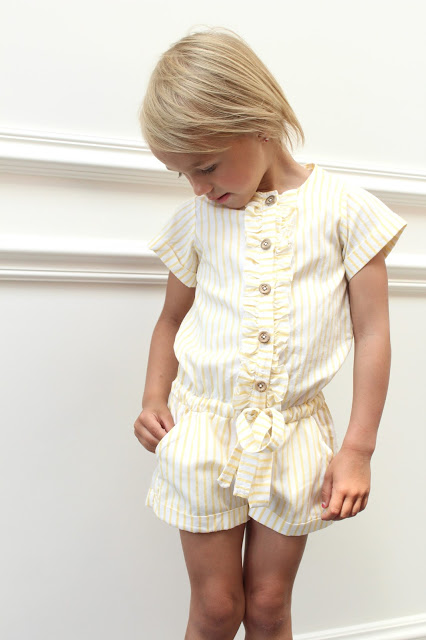 Eén exemplaartje van de playsuit is reeds de deur uit. Met deze kon ik Eefje (9 jaar) een plezier doen.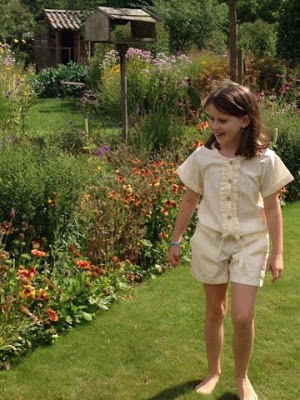 Omdat ik het aanbod van m'n kleertjes uniek wil houden, heb ik me voorgenomen nog maar één exemplaar te maken (maat 116). Interesse? Neem dan zeker eens een kijkje om
Frombailawithlove

.
Stof : Katoen gekocht bij modecoupon
B
edankt voor je bezoekje! 
You May Also Like
4 juni 2018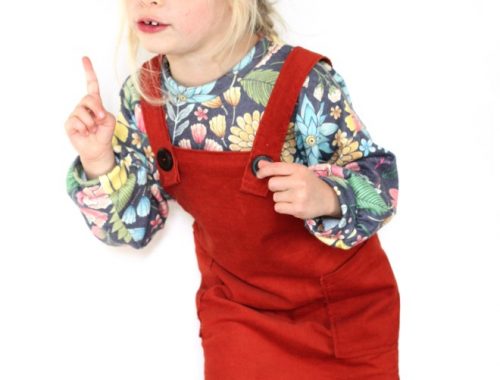 25 oktober 2018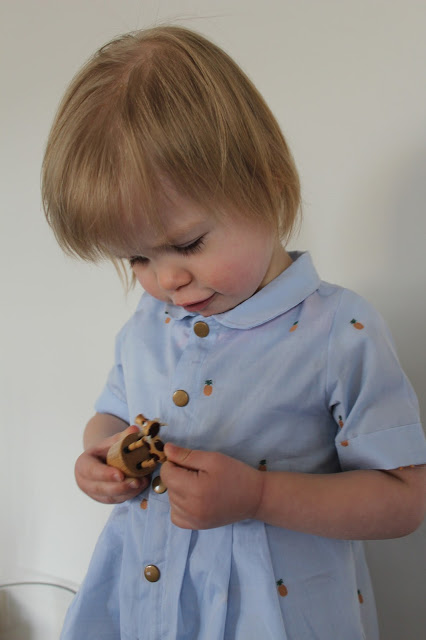 8 april 2017