Flowers for Millie
27 april 2018
Een tijdje geleden ontving ik in mijn postbus een setje prachtige stofjes van MeganBluefabrics. Één van de stofjes was deze romantische tricot met bloempjes. Het was eventjes nadenken wat ik er mee ging doen. Ik twijfelde tussen rokje of jurkje. Het is dan uiteindelijk toch een jurkje geworden! (misschien krijg ik uit de overschot nog wel een rokje;-).

De achtergrondkleur van het jurkje is wat gebroken wit (pistache staat op de webshop). Op sommige foto's lijkt het wat wit, maar dat is het dus niet (lag aan de weinige belichting vrees ik)!

Some time ago I received a set of beautiful fabrics from MeganBluefabrics in my mailbox. One of the fabrics was this romantic tricot with flowers. 

The background color of the dress is off-white. On some photos it looks a bit to white.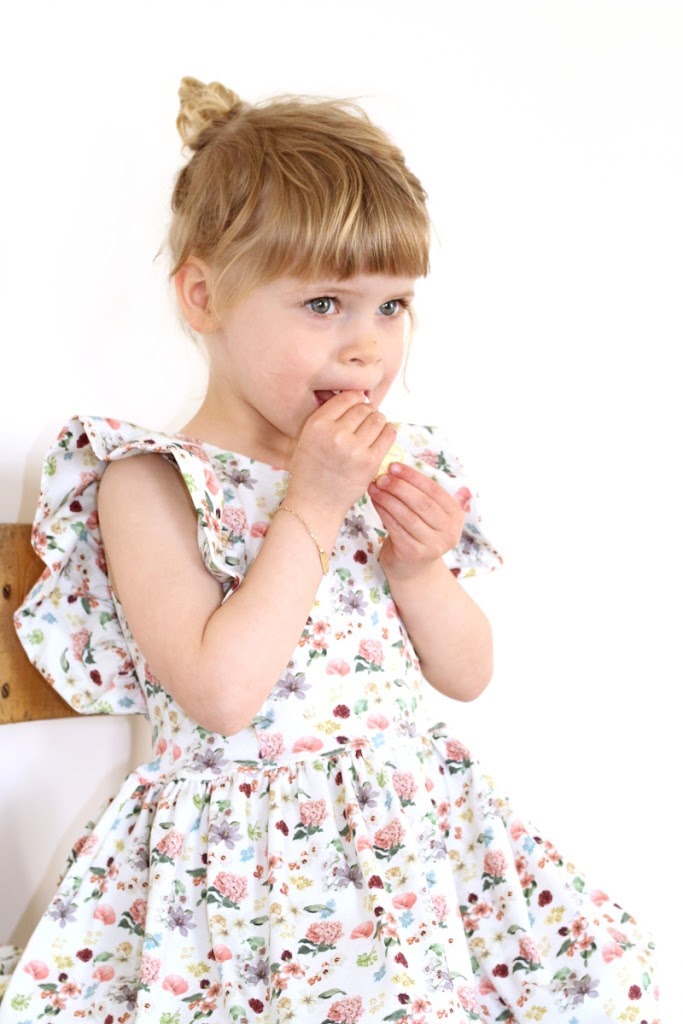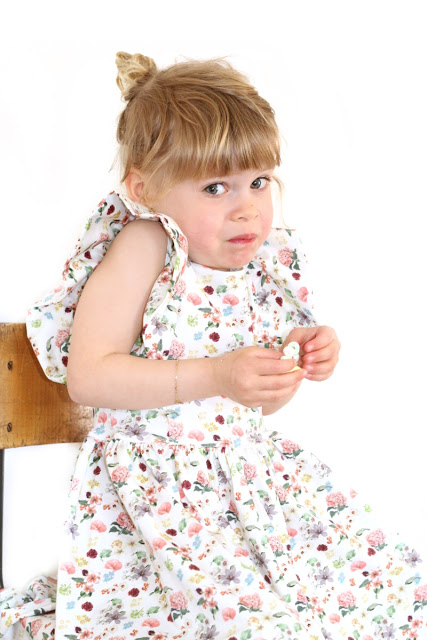 Voor het patroontje koos ik de milliejurk van Mix it Make it. In het hele prille begin van mijn blog naaide ik deze al eens eerder. 

For the pattern I chose the millie dress from Mix it Make it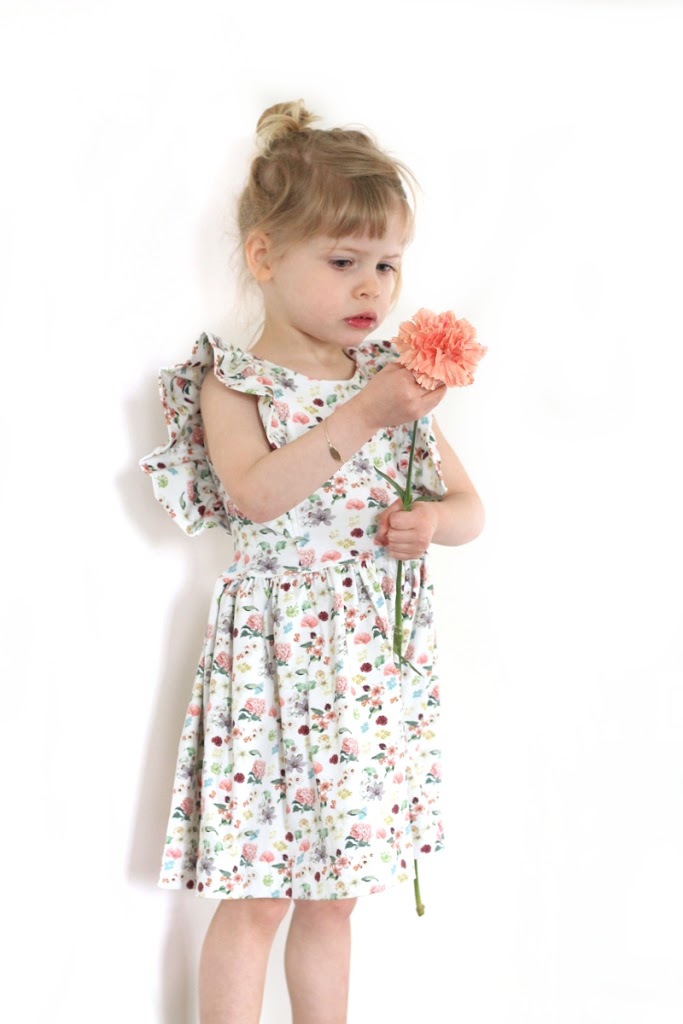 Ik maakte voor Louise een maat 92 die ik verlengde naar maat 98. Deze zit perfect aansluitend.

I made a size 92 for Louise which I extended to size 98. It's a perfect fit!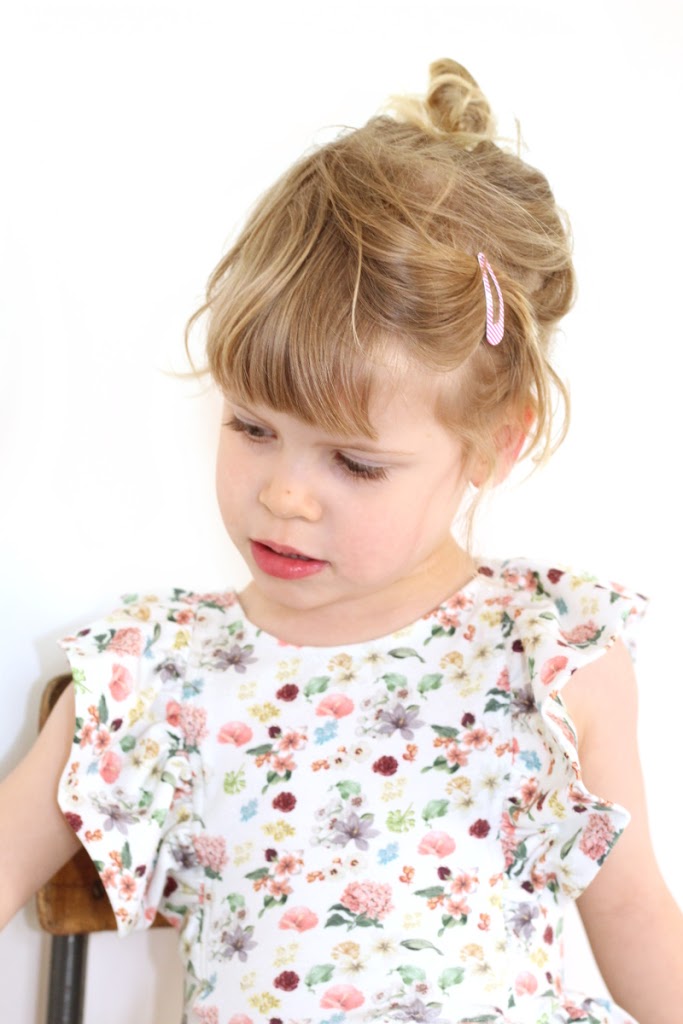 Mijn inspiratie voor een mouwloze versie van de Millie ging ik halen op de blog van Nicky (Mix it make it), ik was direct fan van de bredere ruffles. Voor de ruffles in dit jurkje experimenteerde ik met nog bredere ruffles (+3cm in breedte geloof ik). 

I got my inspiration for a sleeveless version of the Millie on the blog of Nicky (Mix it make it), I'm a big fan of the extra width she gave the ruffles of her latest dress. For the ruffles in this dress I experimented with an extra width of 3 centimeters.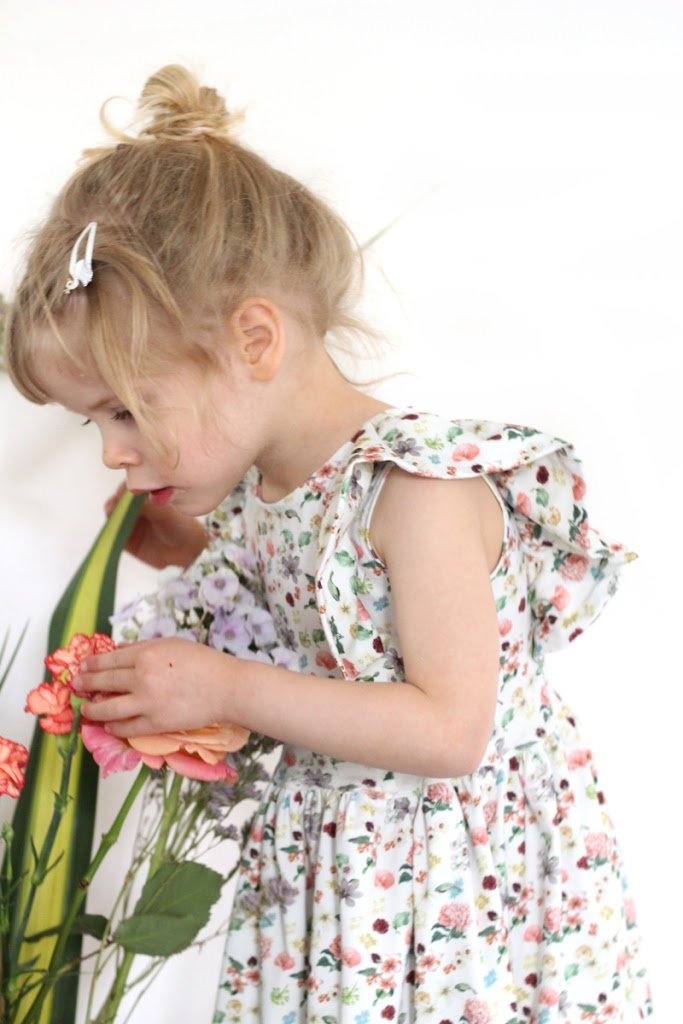 Omdat je door de brede ruffles wat in de problemen komt om de zijnaad te sluiten moest ik een kleine aanpassing doen. Ik nam de ruffles dubbel en knipte ze schuin af naar de uiteinden toe. Ik liet ze niet helemaal tot aan de taillenaad komen zodat het sluiten van de zijnaden geen probleem vormde.

Because the wide ruffles cause problems in closing the side seam, I had to make a small adjustment. I doubled the ruffles and curved them to the ends and stopped the positioning of the ruffels slightly above the waist.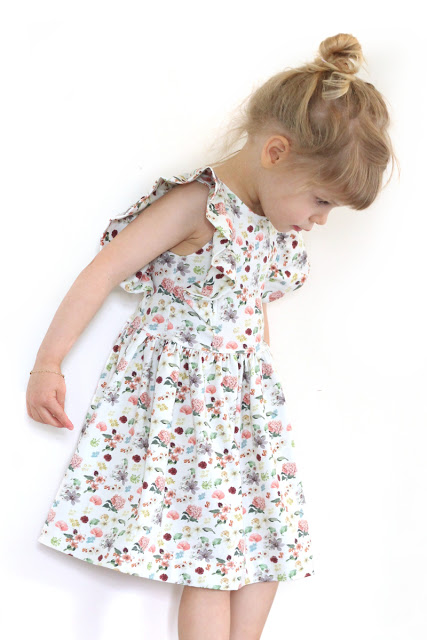 Dankjewel voor je bezoekje!!  
Thx for your visite!
You May Also Like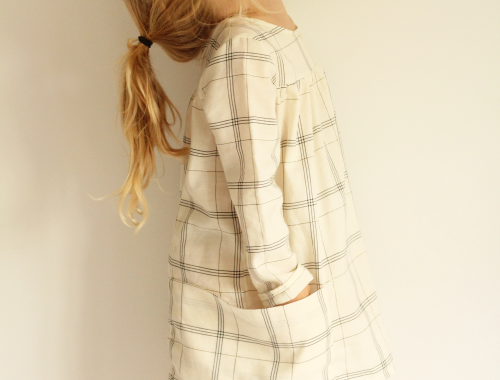 23 september 2018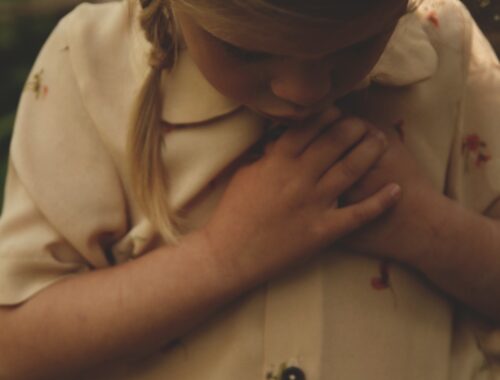 25 mei 2020