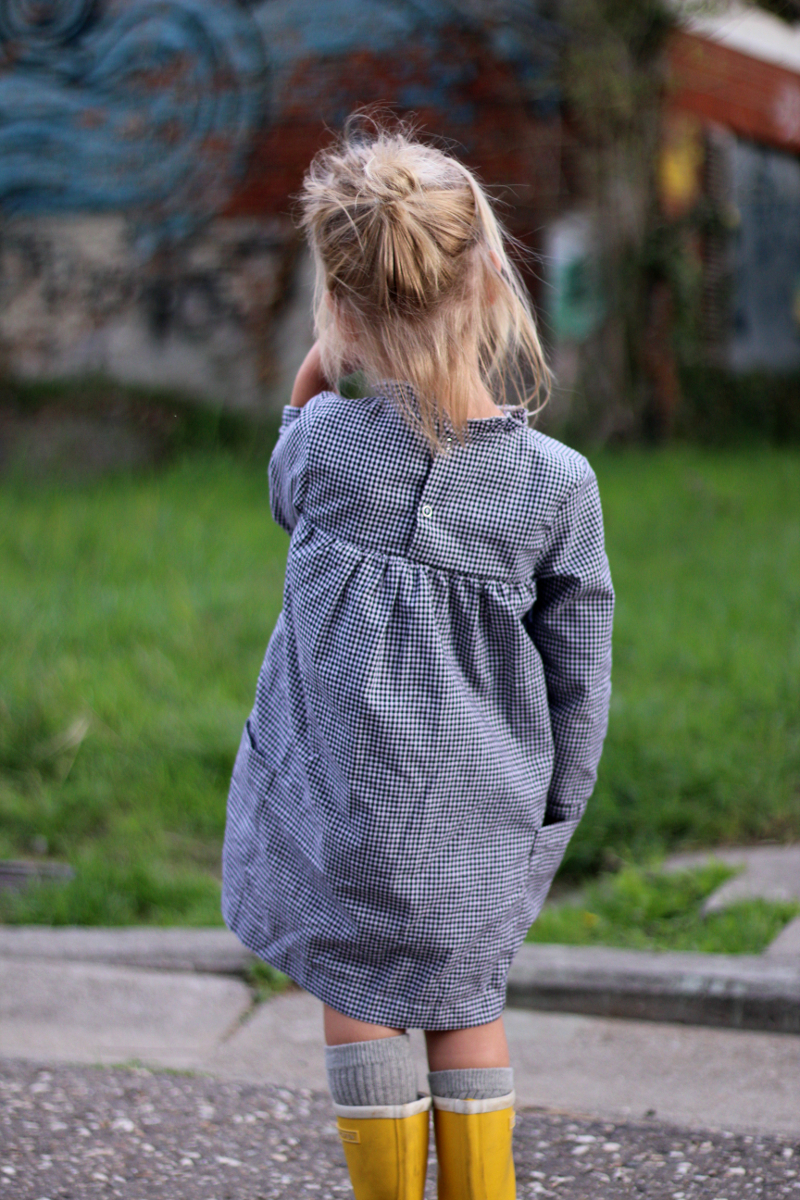 A visit to Belgium's ghost town
5 oktober 2018
Een tijdje geleden deden we een bezoekje aan Doel. Doel is een klein dorp in het waasland dat door de uitbreidingsplannen van de haven van Antwerpen reeds meerdere jaren onbewoond is. Door de leegstand en vandalisme zijn enerzijds vele gebouwen vernield. Anderzijds hebben ook veel straatkunstenaars hun weg gevonden naar dit spookdorp. Het was echt de moeite om er nog eens rond te lopen en alle kleine en grote kunstwerken te bewonderen. De kinderen vonden het ook fantastisch! Ik bewonderde hun scherpe ogen enorm. Hoe zij kleine details in de graffiti opmerkten was bewonderenswaardig. Kinderen hebben dan ook een hoop fantasie, waardoor zij de door kunstenaars verstopte accenten er zo uithaalden.
A while ago we did a visit to Doel. Doel is a small ghosttown in Belgium. Many street artists have found their way to this town.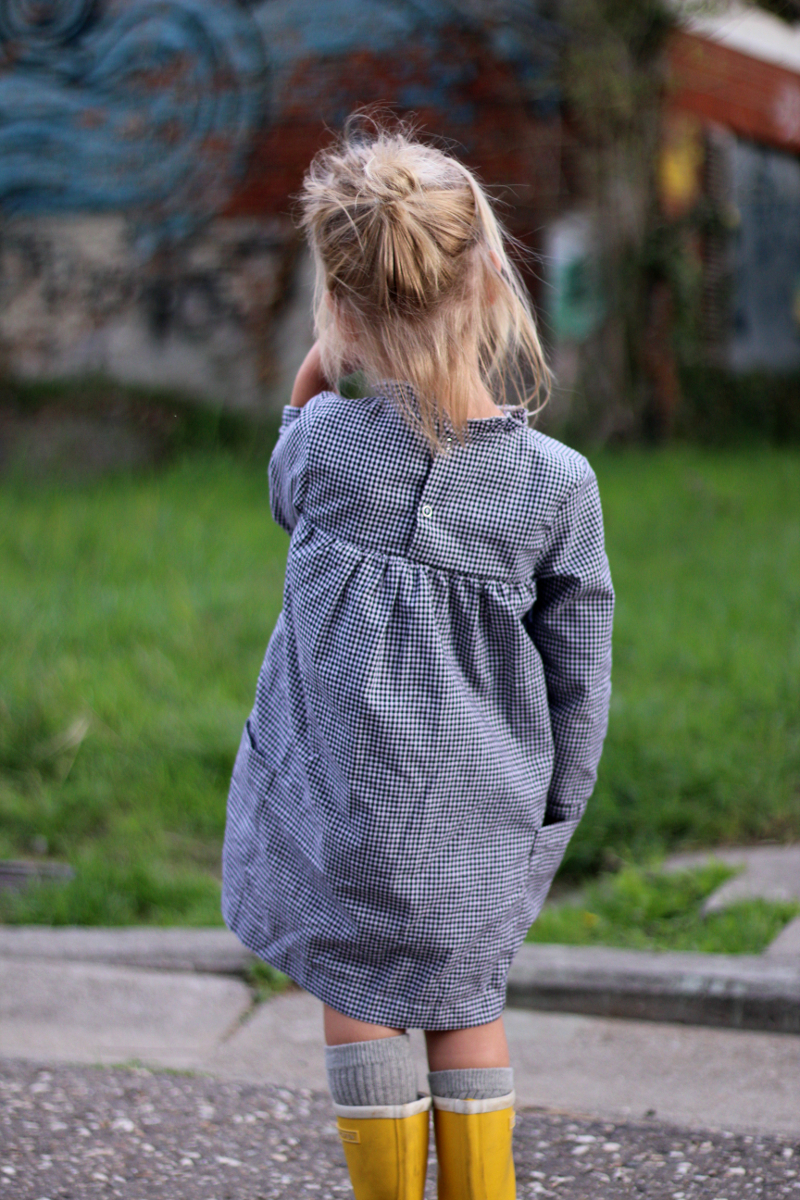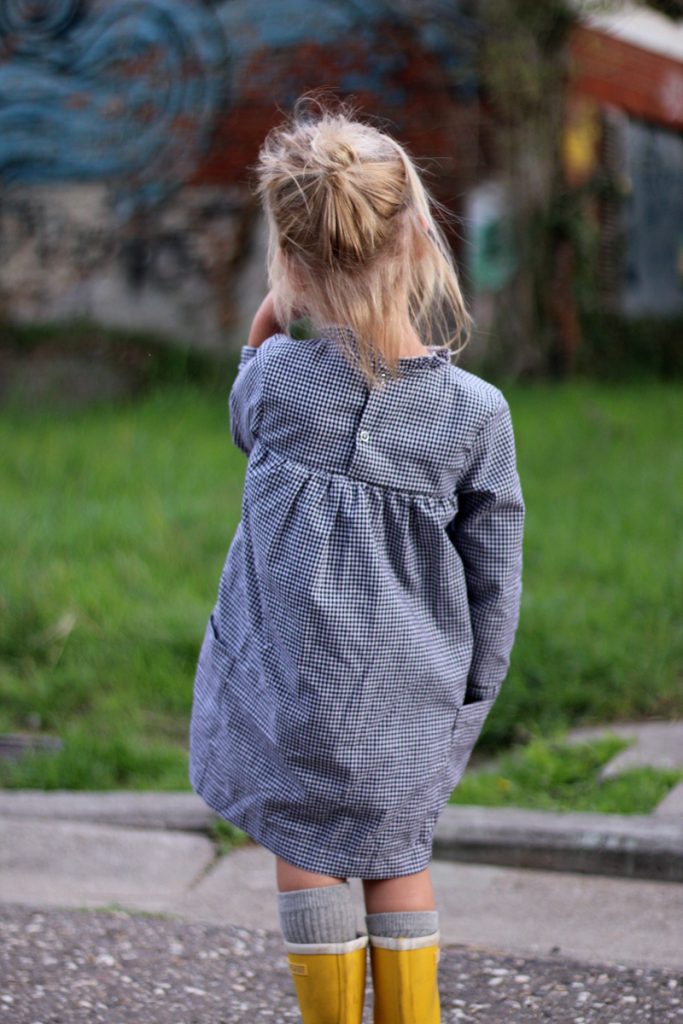 Ik kon het uiteraard niet laten om mijn camera boven te halen en enkele foto's te nemen van de nieuwe Odeline van Fien ;-).
I could not resist taking some pictures of my girls new Odeline.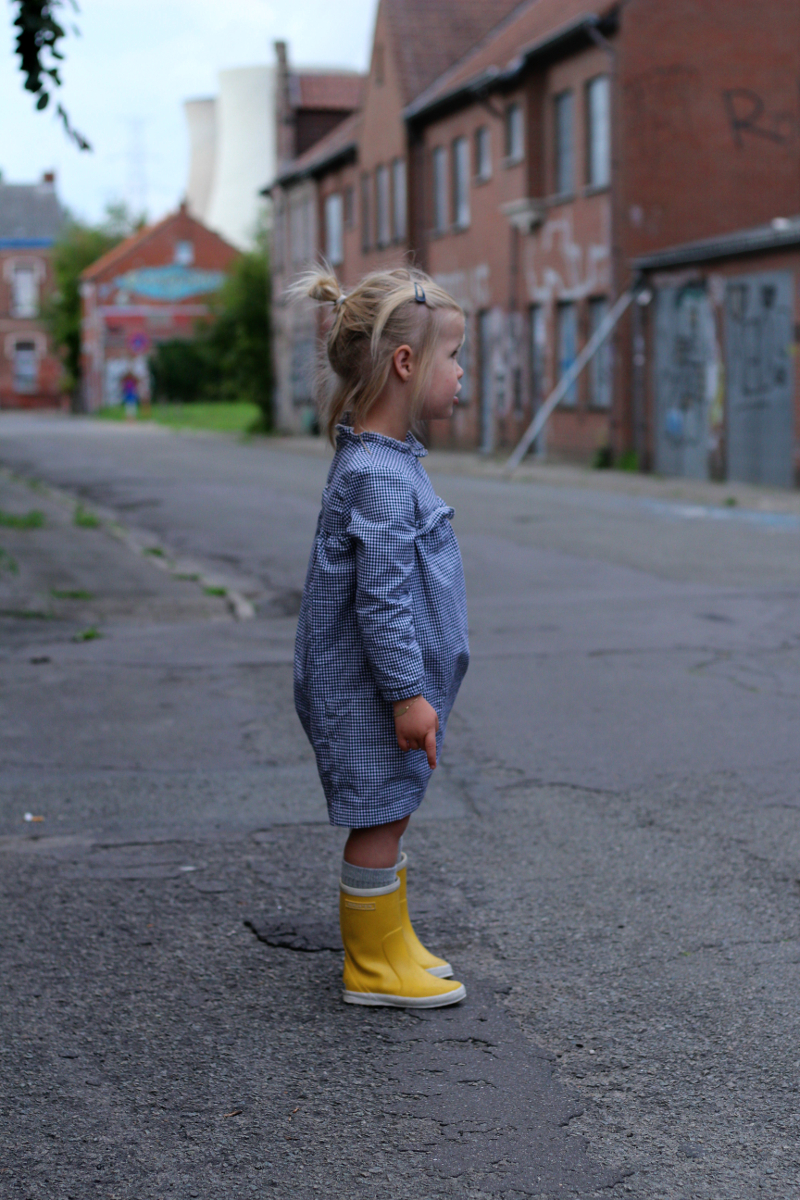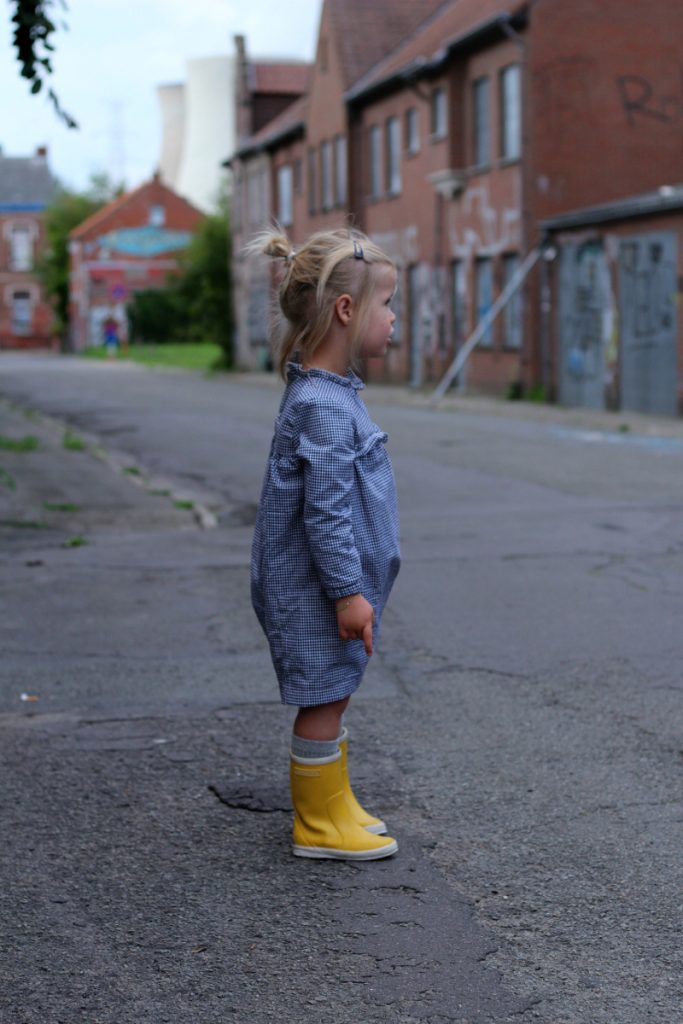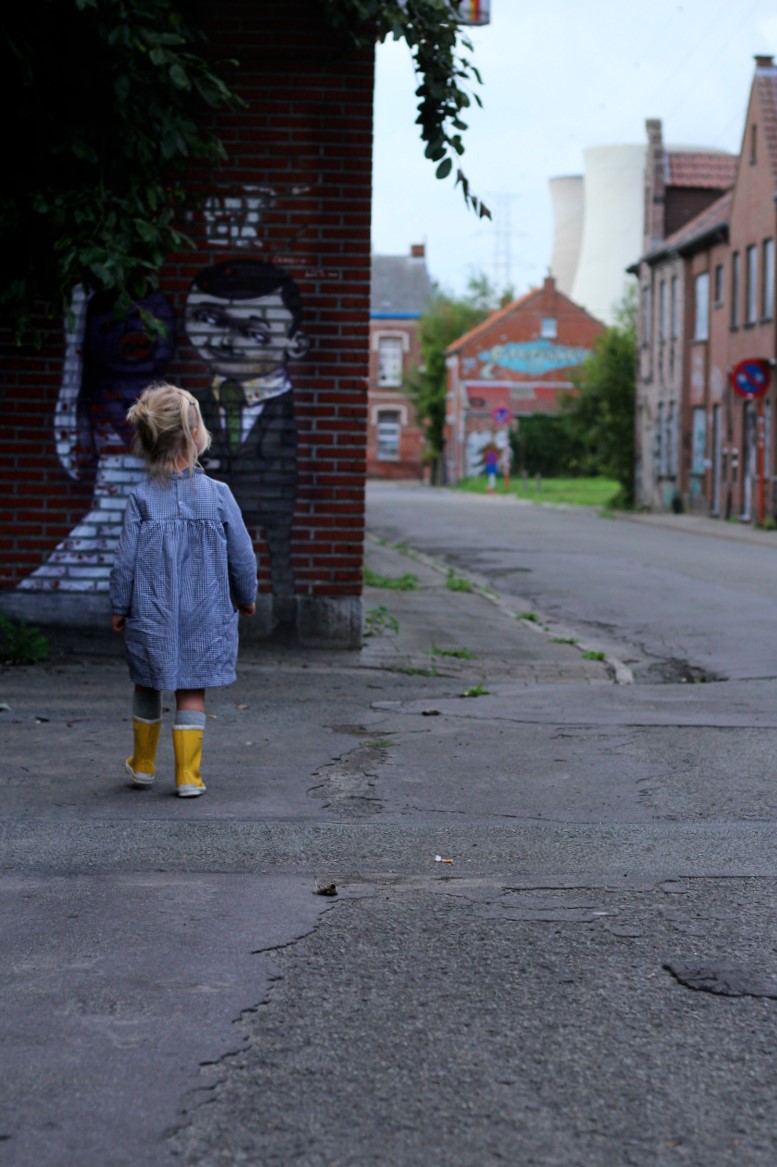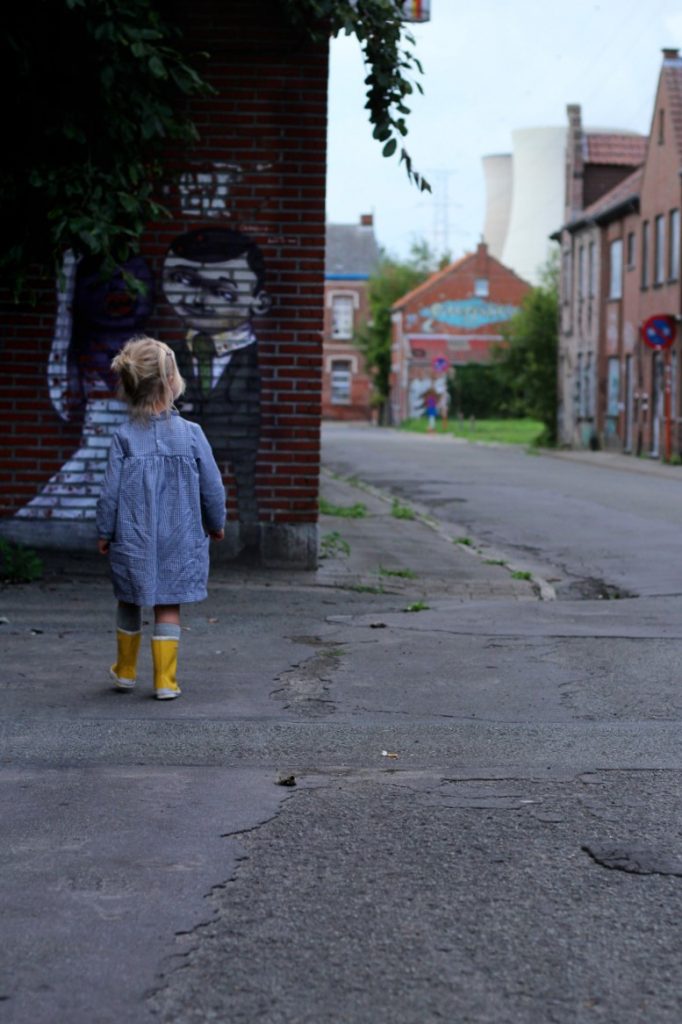 Ik maakte deze keer een Odeline met halsruffle. This time I made an Odeline with Neckruffle.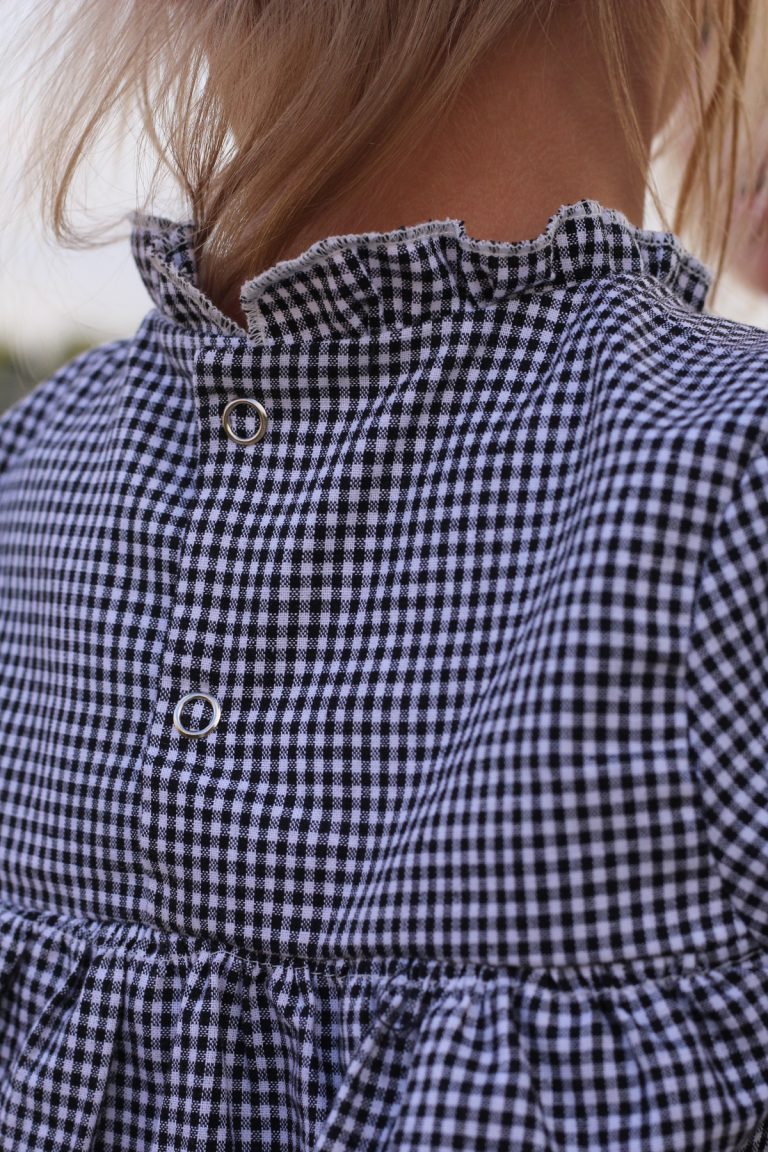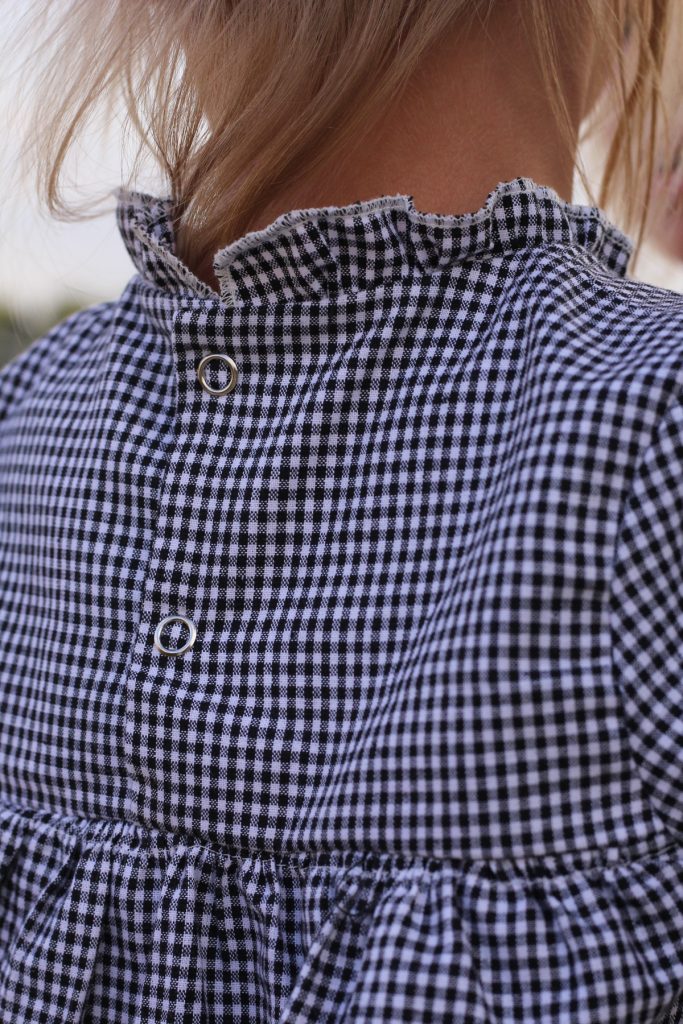 Vooraan koos ik de horizontale ruffle en grote zakken.
At the front I chose the horizontal ruffle and pockets.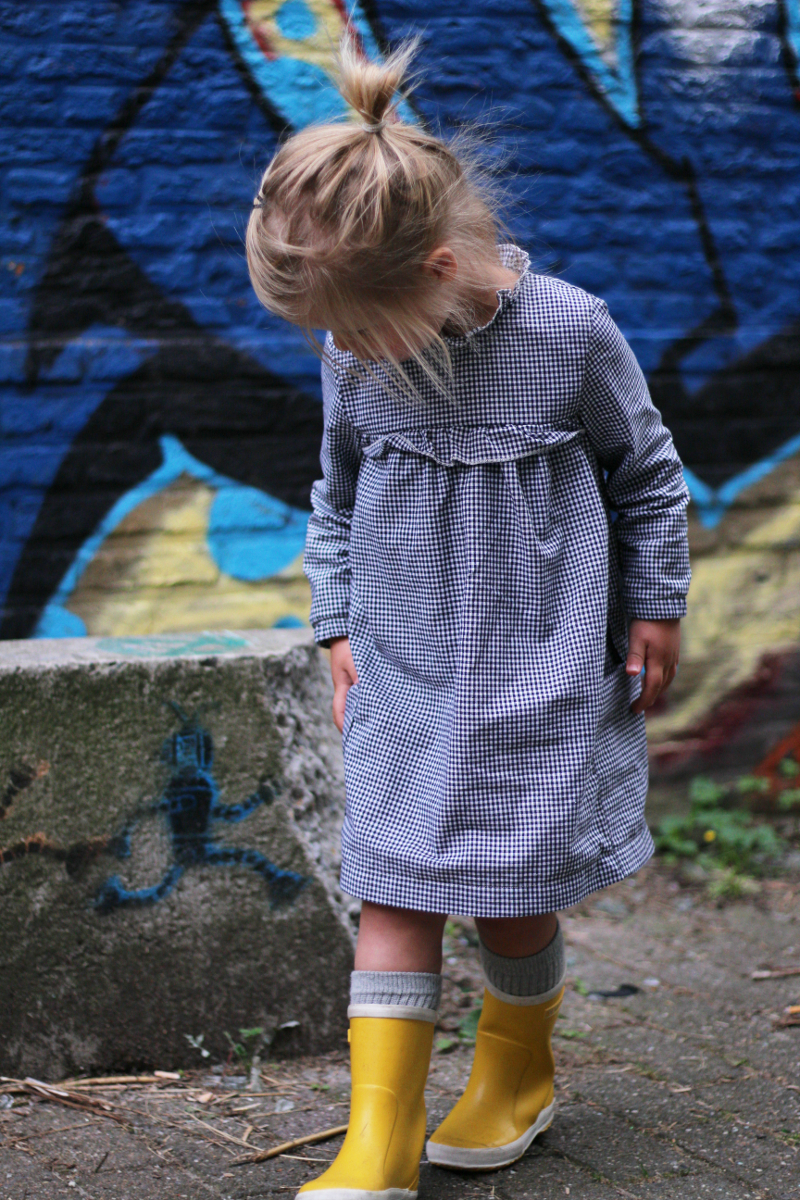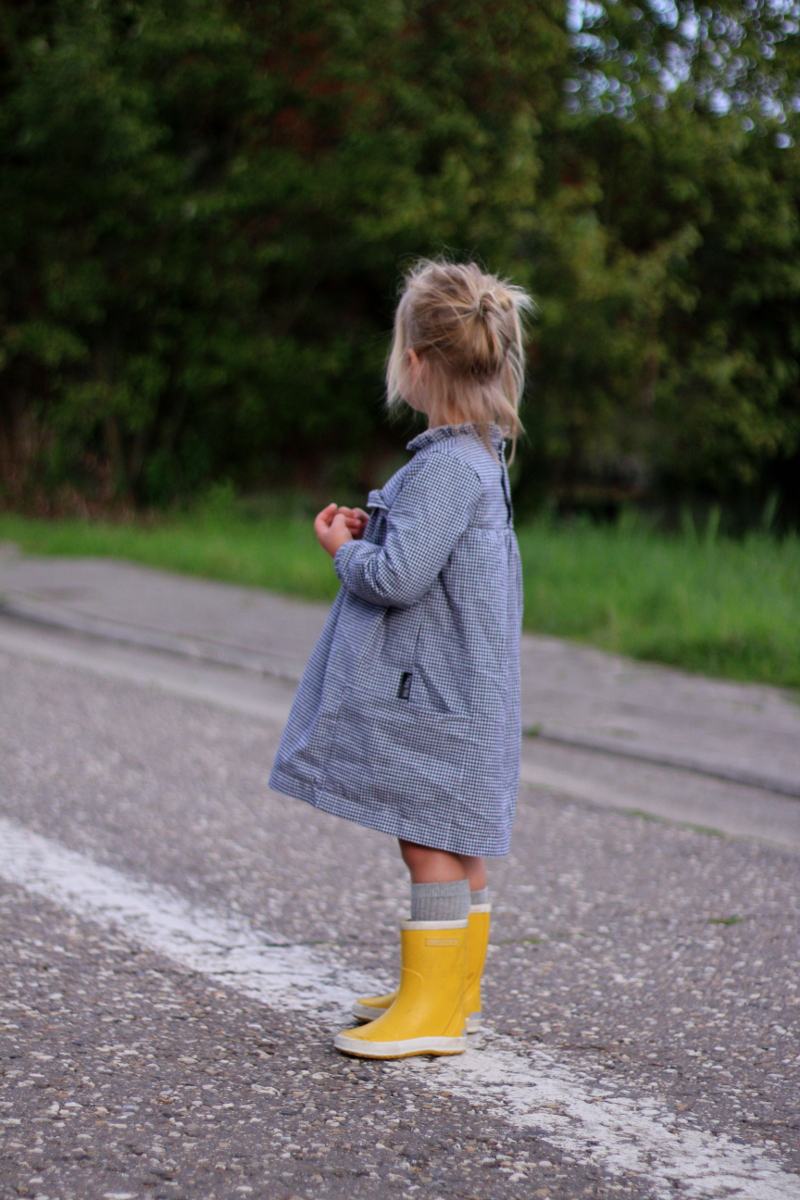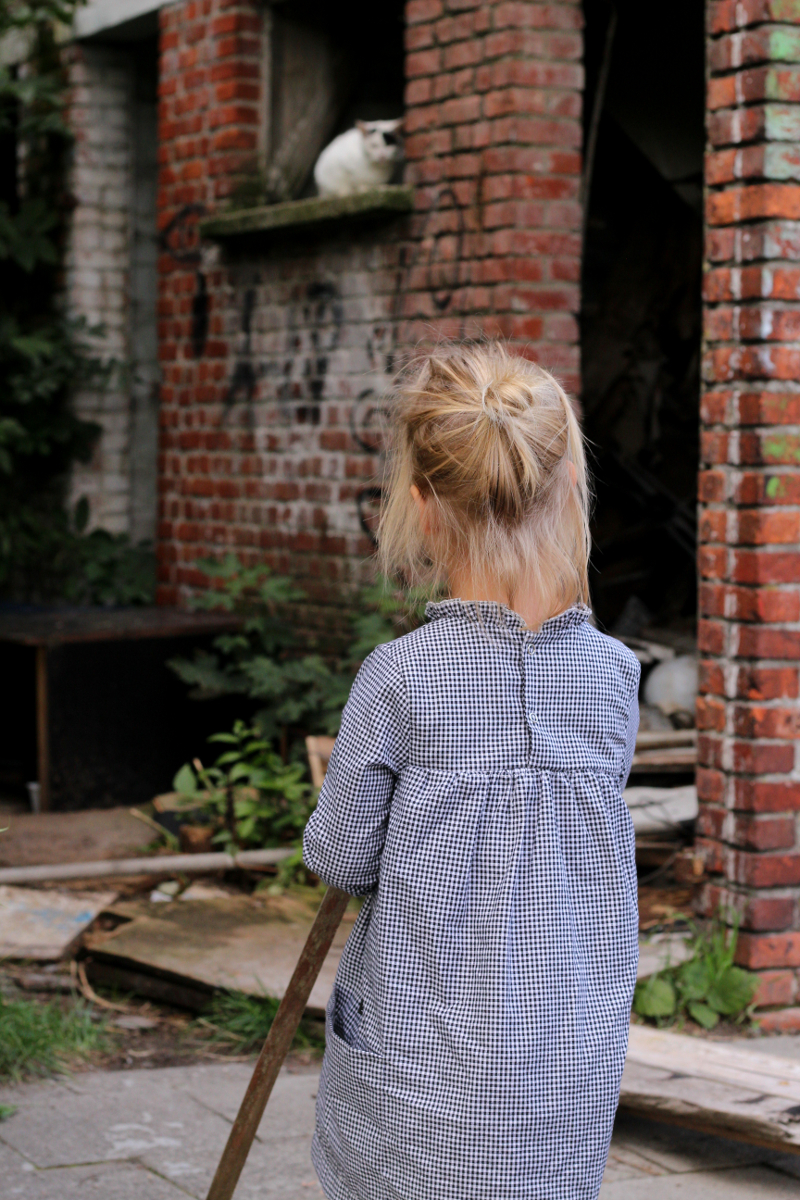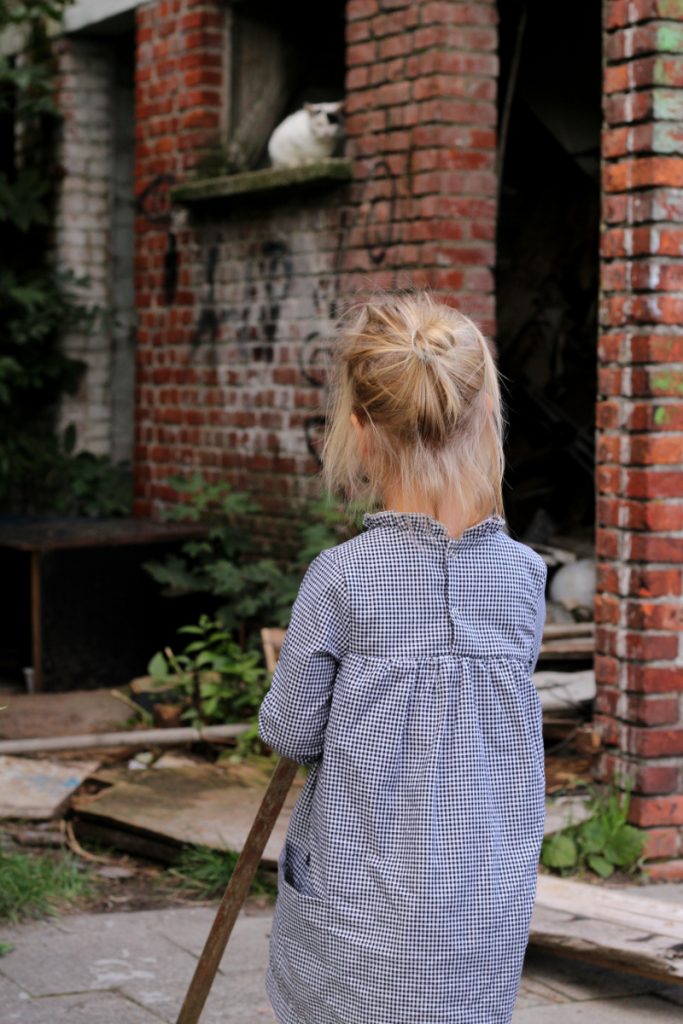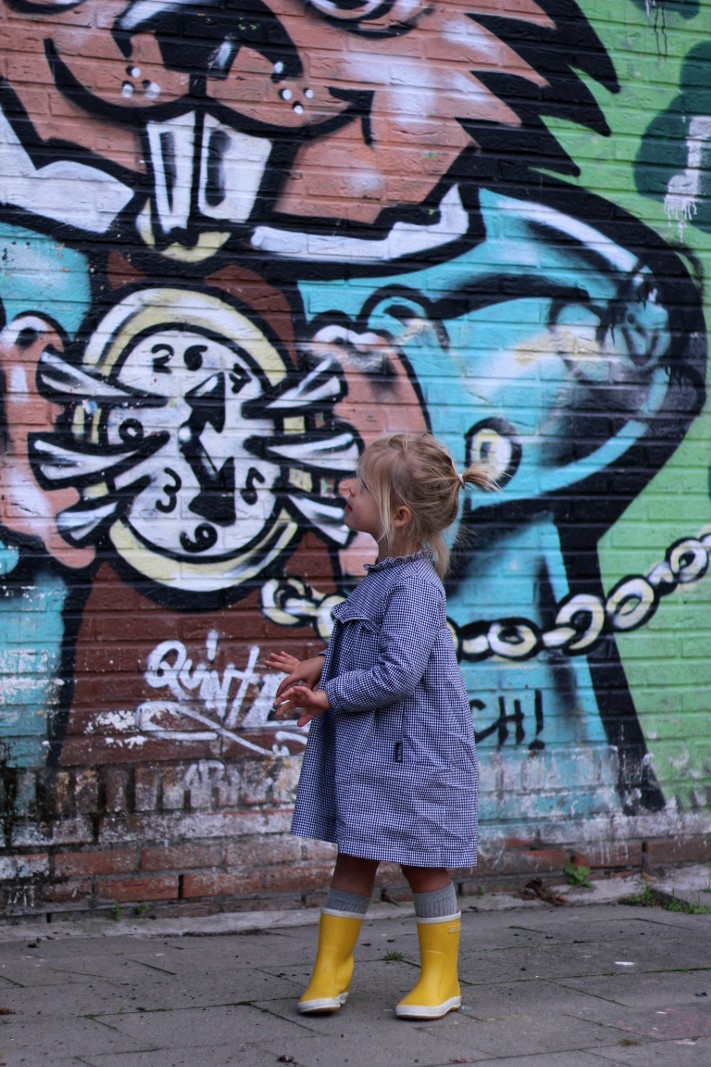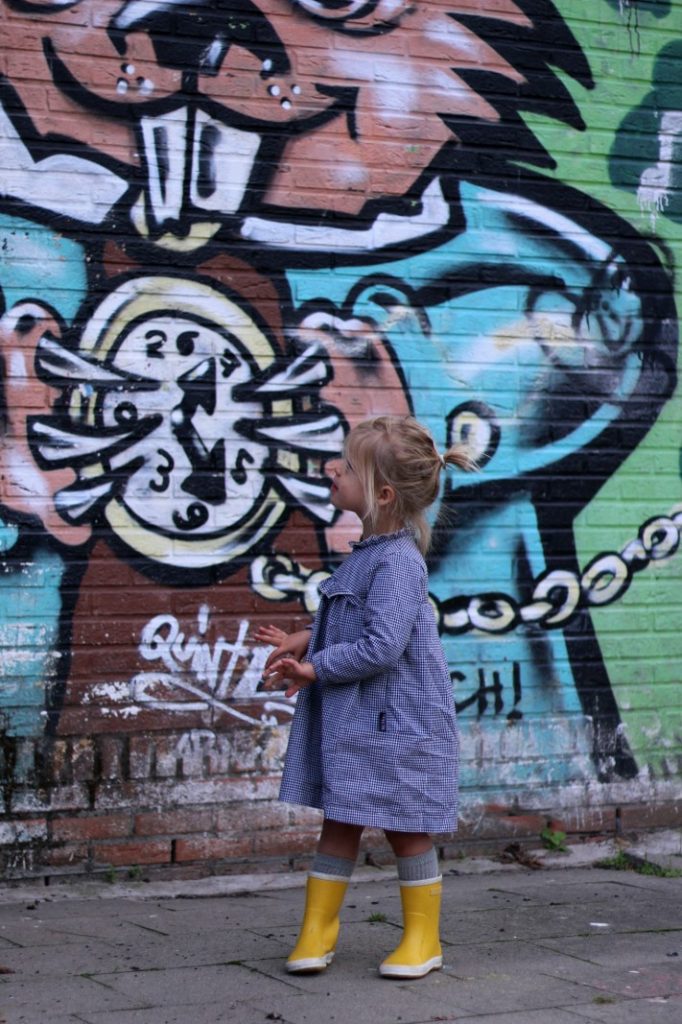 Patroon/ pattern: Odeline
Stof: ruitje uit modestofjes
Dankjewel voor je bezoekje/ Thx for your visit!


You May Also Like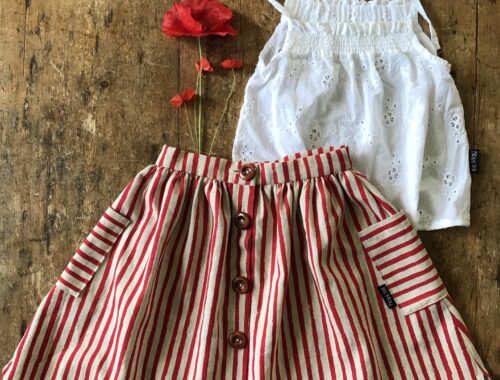 8 juni 2020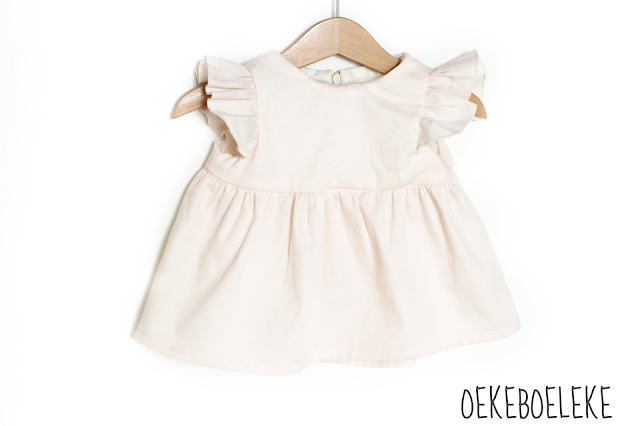 27 juli 2017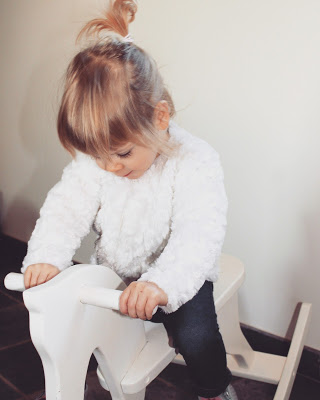 21 februari 2017