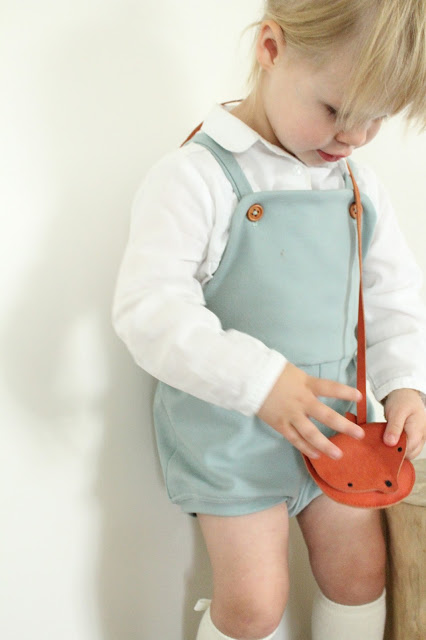 Van Bobbieshort naar stoere salopet
15 september 2017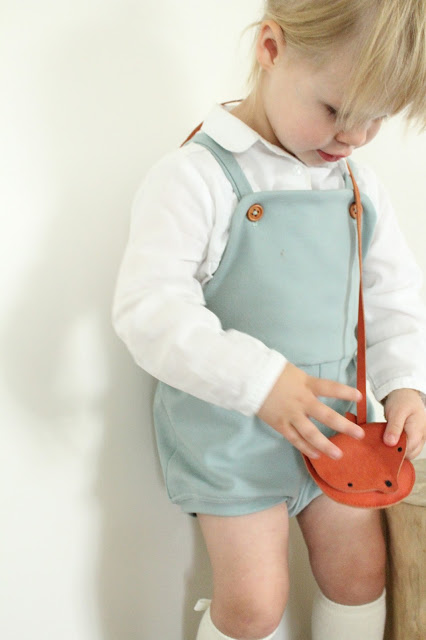 Tijdens het ontwerpen van de bobbieshort, zijn er heel veel shortjes mijn naaitafel gepasseerd. Omdat ik de short graag eens wou uittesten in een rekbare stof, maar toch graag eens iets anders wou maken, paste ik de bobbieshort aan en maakte ik er een salopet van.

De foto's van dit blogberichtje werden in twee keer genomen. Daarom dat je soms een andere blouse zal zien 😉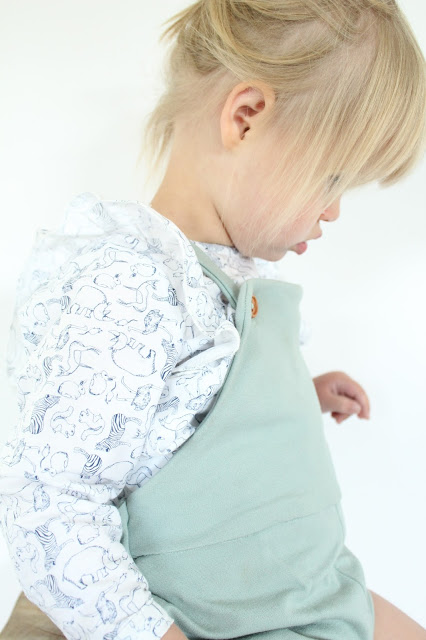 Deze salopet maakte ik nog voor de short in eigenlijk testfase ging. Zoals je misschien wel kan zien als je hem vergelijkt met andere versies van het shortje, valt de short van de salopet heel wat korter uit. 
In het uiteindelijke patroon heb ik de short dan ook wat langer getekend. Als je toch fan bent van de kortere versie, kan je dit gemakkelijk aanpassen door een tweetal cm's van het patroontje weg te knippen.
De short is een versie 2. Omdat het een versie in tricot is, is rimpelen van het broekje niet nodig. 
Voor deze versie liet ik de tailleband weg. Ik voorzag ook geen elastiek in het voorste deel van de short. Enkel in het achterste deel van de short werkte ik met elastiek.
In plaats van te werken met een aparte tailleband, maakte ik het achterste deel van de short gewoon wat langer.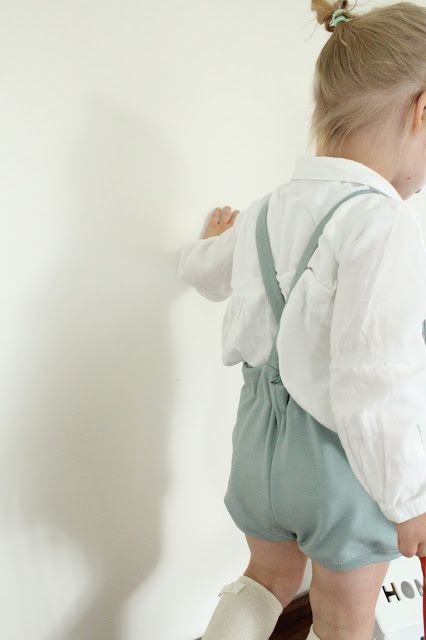 Voor het omzetten van de short naar salopet, gebruikte ik een heel duidelijke tutorial van Noortjeprullemie. Zij maakte meerdere mooie overgooierjurkjes en verwende ons met een prima tutorial. Of het voorpand van de salopet nu aan een broekje of een rok vast komt te zitten, het principe blijft ongeveer hetzelfde. 
In tegenstelling tot Noortjeprullemie, maakte ik de knoopjes voor deze salopet vooraan in plaats van achteraan.

De blouse op onderstaande foto is eentje gebaseerd op m'n Lucyjurk. Hier kan je mijn werkwijze vinden.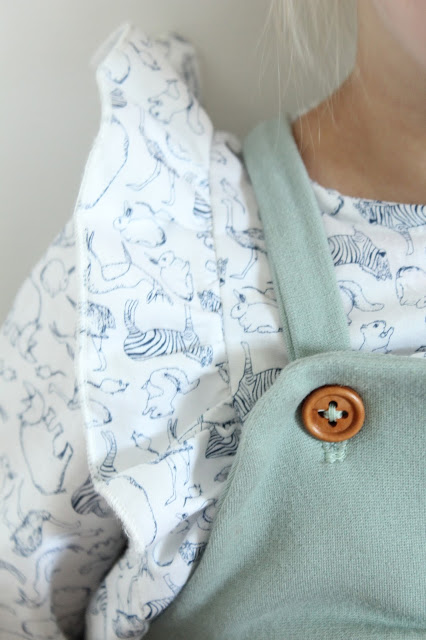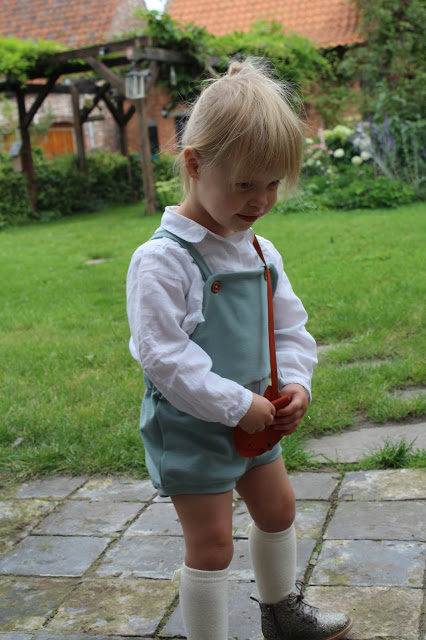 Dankjewel voor jullie bezoekje!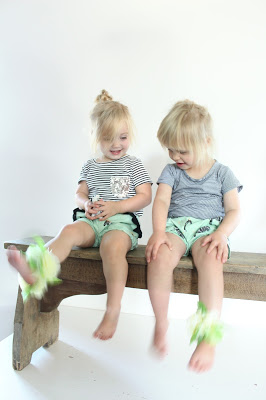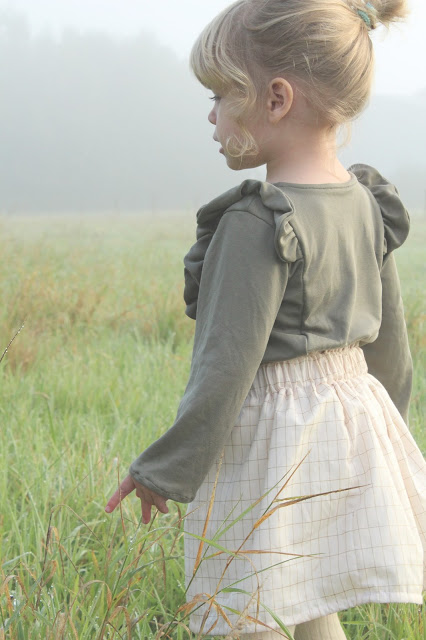 You May Also Like
2 november 2020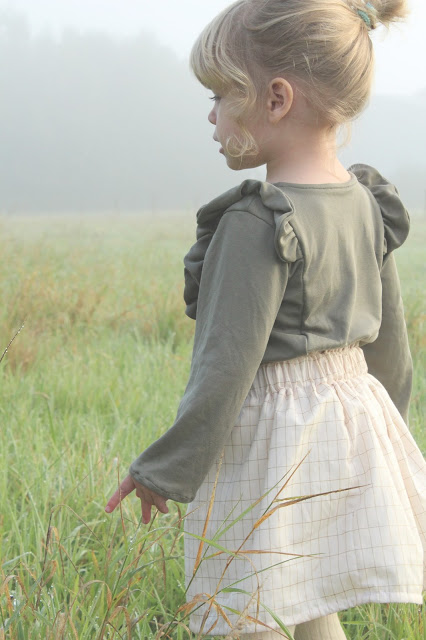 24 september 2017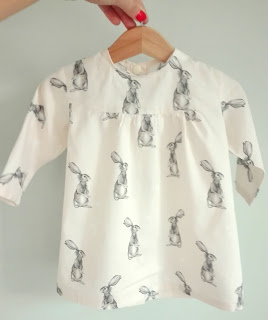 23 januari 2017