Summer is here!
5 augustus 2018
Zonder twijfel is deze zomer eentje om ' u' tegen te zeggen! Ik meende eigenlijk al een tijdje te stoppen met zomerkleertjes maken, maar door de aanhoudende warmte leken me een extra outfitje (of twee) geen overbodige luxe ;-).
Het prachtige stofje met zeepaardjes dat ik van Allgots onlangs ontving, vraagt dan ook om zomerse kleding.
Without doubt, this summer is wauw. When I received this wonderfull fabric with seahorses from Allgots, I couldn't say no to make two more summer outfits. 
Voor de eerste outfit koos ik het gratis Eloise patroontje van Minniemie, Dit patroontje is zonder  twijfel één van mijn favoriete patroontjes voor tricot. Mijn meisjes kiezen ze ook spontaan zelf uit de kleerkast, het jurkje heeft een heerlijke zwier.
For the first outfit I chose a free pattern of Minniemie : the Eloise dress.
Voor de tweede outfit combineerde ik mijn eigen Tintin short  met het mooie Peony patroon van Ikatee Couture (een patroontje dat ik zeker nog ga gebruiken!).
For the second oufit I combined the Tintin shorts  with the lovely Peony pattern from Ikatee Couture.
Deze zeepaardoutfitjes zijn momenteel bij uitstek de favorieten van mijn meisjes. Wanneer het in de strijkmand terecht komt , heeft het de tijd niet om gestreken te worden.
These seahorse outfits are currently the favorites of my girls, thx for the lovely fabrics Allgots. 
Outfit 1: Eloise jurk
Outfit 2: Tintin short + Peony top
Dankjewel voor je bezoekje, Thx for visiting!

You May Also Like
1 augustus 2018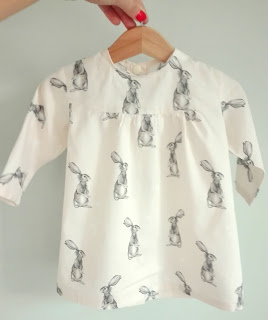 23 januari 2017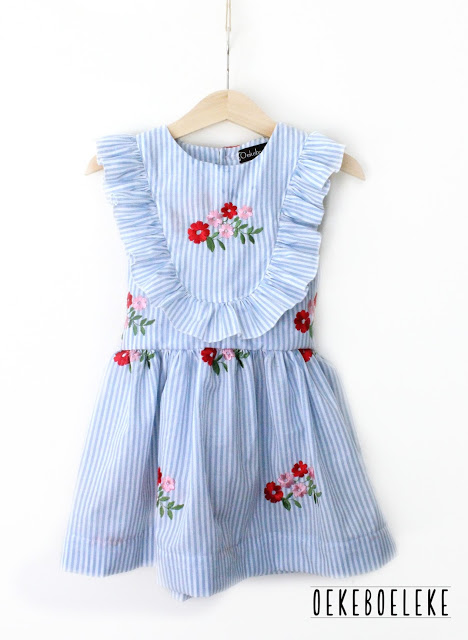 7 maart 2018