Lux jumpsuit – a new pattern by Beletoile
1 juli 2018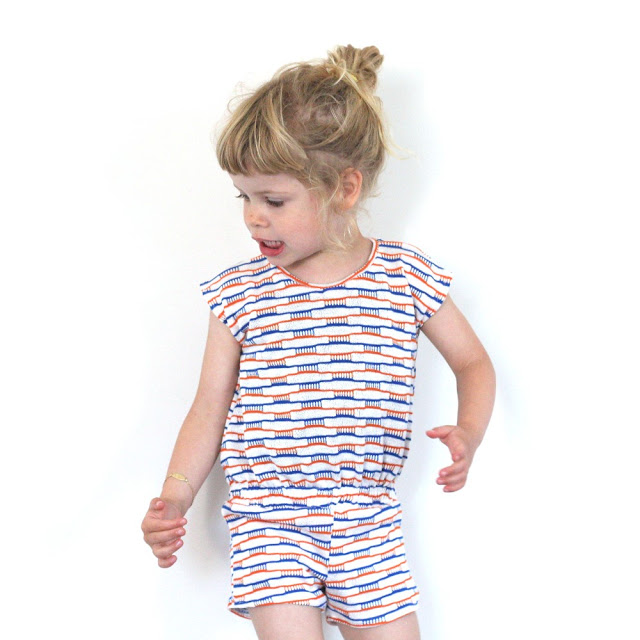 Er is een nieuw patroontje in naailand. Isabel van Beletoile verwende ons alweer met een toppertje: De Lux jurk/jumpsuit
There is a new pattern! Isabel from Beletoile spoiled us again with a topper: The Lux dress / jumpsuit.
Ik maakte de jumpsuit. Oorspronkelijk is het patroontje getekend voor een jumpsuit met elastiek tussen het bovenstukje en het broekje. Ik hertekende het patroontje een beetje door het bovenstuk te verlengen met 5 cm. Ik naaide eerst het bovenstukje ineen en verwerkte op 1 cm van de onderkant een smogelastiek in het topje. Daarna werd de jumpsuit in elkaar genaaid zoals in het patroon beschreven.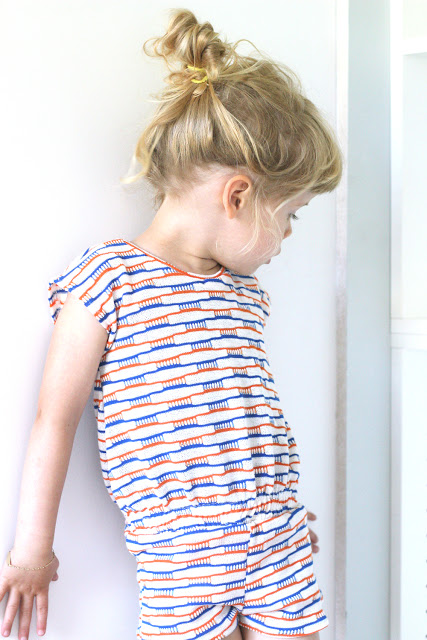 I made the jumpsuit. Originally, the pattern is drawn for a jumpsuit with elastic between the top and the bottom. I redesigned the pattern a bit by extending the top with 5 cm.
Omdat ik voor een jumpsuit wel hou van een losser model koos ik ervoor om het patroontje wat groter te maken. Normaal is de short redelijk aansluitend. Ik koos voor de short 2 maatjes groter.
Because I love a looser model for a jumpsuit, I chose to make the short 2 sizes bigger.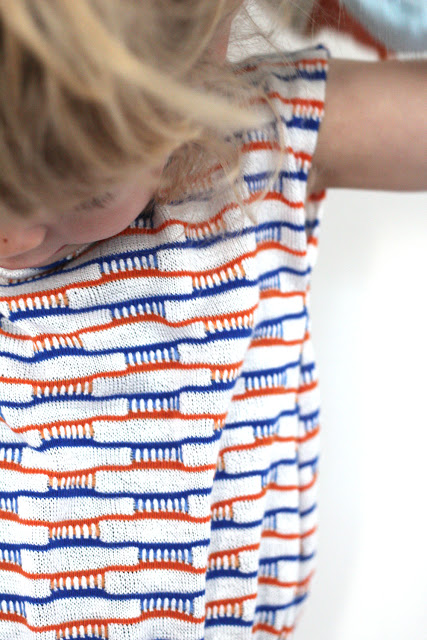 Het stofje, dat was liefde op het eerste gezicht. Wanneer ik dit pareltje zag liggen in de collectie van Editex kon ik het echt niet laten liggen! Het is een tricootje met een reliëf motief, het stofje is trouwens nog mooier in het echt dan op de foto!
When I saw this fabric in the Editex collection I could not resist! I just love it!!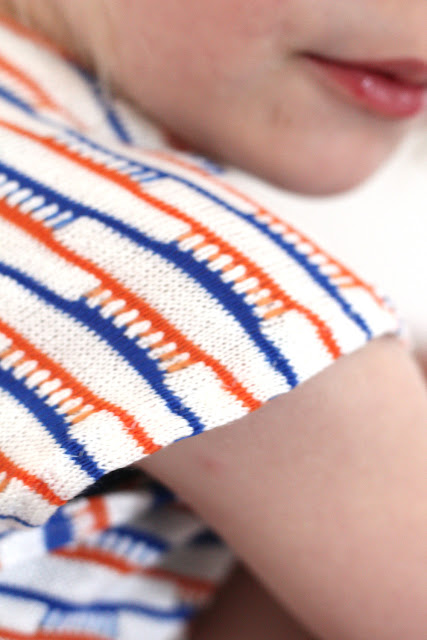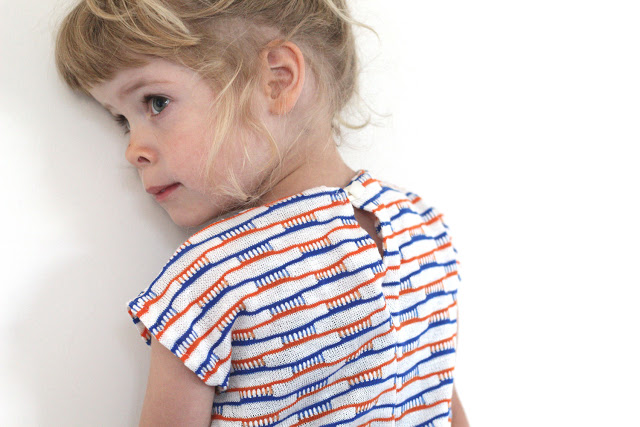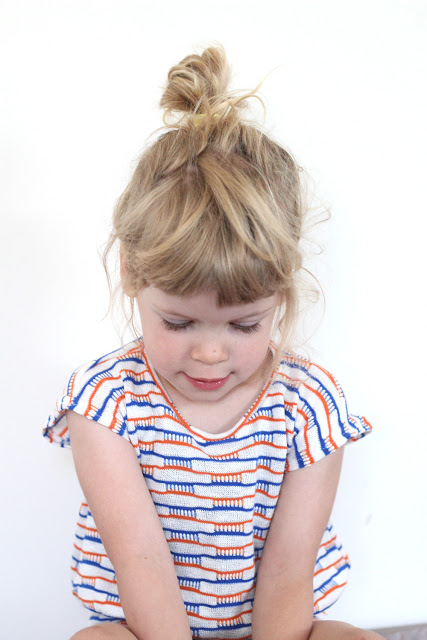 Dankjewel voor je bezoekje!!
Stof : Editex fabrics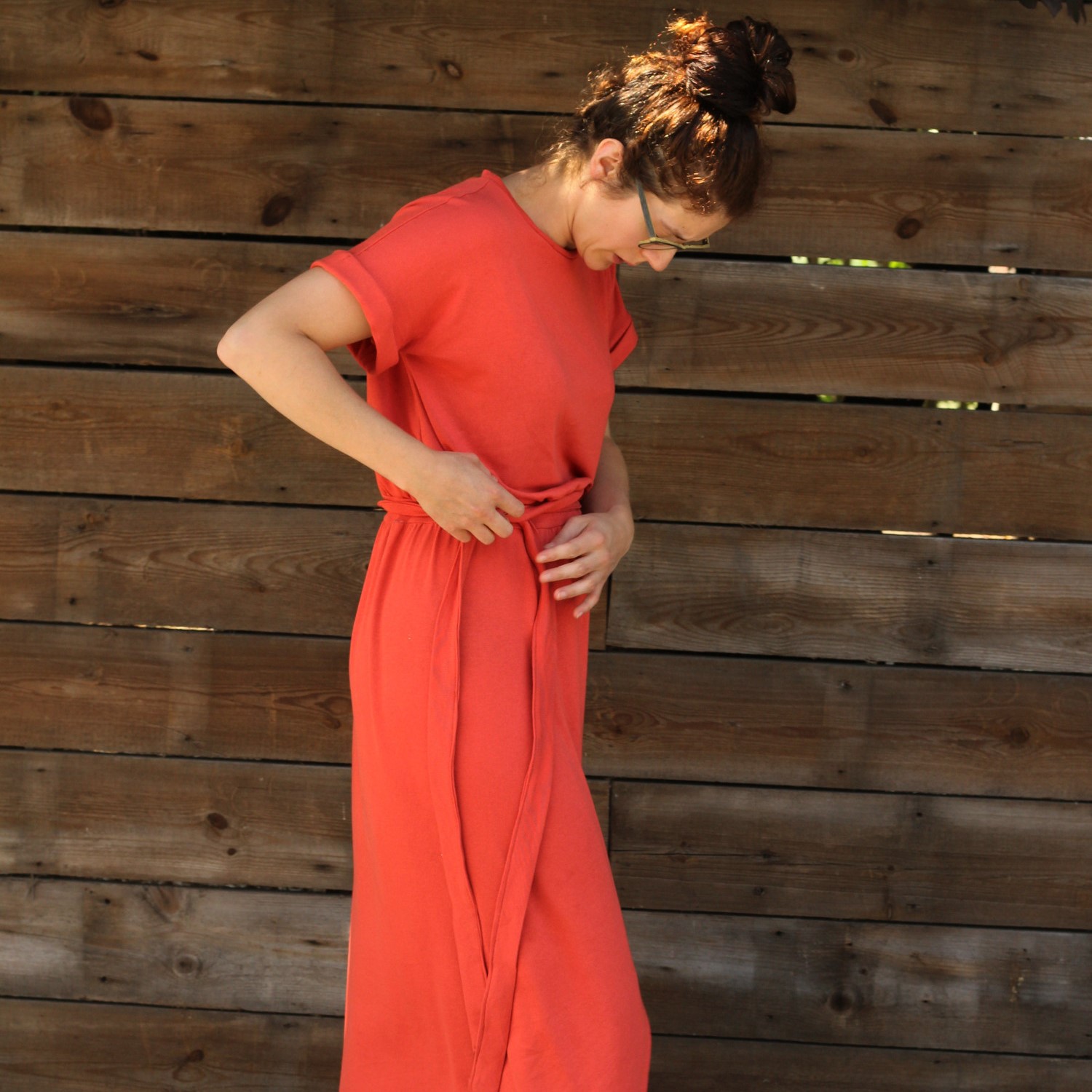 You May Also Like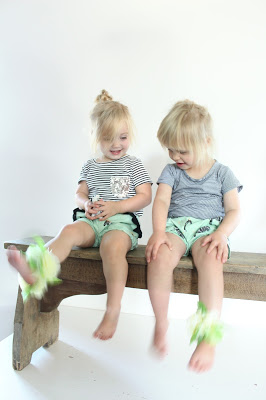 9 september 2017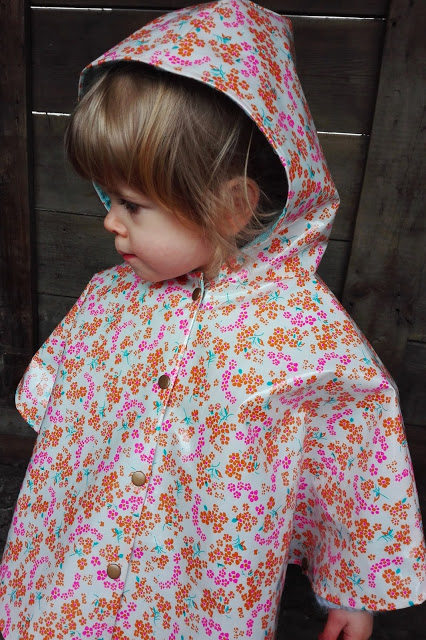 2 april 2017
30 december 2017