Hoe kan je een patroon aanpassen voor ruffles?
9 juni 2017
Om ruffles aan een patroontje toe te voegen, gebruikte ik al meerdere keren deze techniek. 
Teken je patroon over op patroonpapier. Teken de naadwaarden er onmiddellijk bij.
Knip het het voor -en achterpand ter hoogte van het midden van de schoudernaden in twee.
Neem een nieuw vel patroonpapier, of blad. Leg de twee patroondelen op een afstand van 2 naadwaarden van elkaar. Ik neem meestal 0,75 cm naadwaarde, dus leg ze 1,5 cm van elkaar. Zorg ervoor dat de schoudernaden in het verlengde liggen van elkaar door een meetlat te gebruiken. Plak de patroondelen met plakband vast.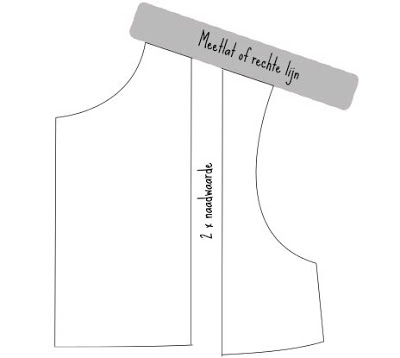 Pas de lengte van het centrale deel van je pand aan, zodat de lijnen van de twee panden in elkaar doorlopen.
Teken een stippellijn centraal die de twee naadwaarden scheidt.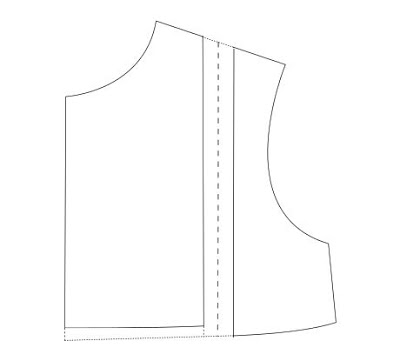 Knip het patroon ter hoogte van de stippellijn en voila je twee patroondelen zijn klaar. Hiertussen kan je dan je ruffles naaien.
Voor de ruffles kan je eenvoudigweg repen knippen. De breedte van de ruffles kan je zelf wat kiezen.
Altijd mooi is het om de repen naar de uiteinden toe wat af te smallen.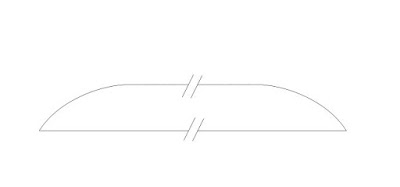 Afhankelijk van hoe geplooid je de ruffles wil, kan je spelen met de lengte van de ruffles.
Als ik er toch een formule op moet plakken, ik neem meestal de lengte van het voorpand + de lengte van het achterpand +  60% van de totale lengte. 
Concreet voorbeeld: als je voorpand 15 cm lang is en je achterpand ook 15 cm maakt dat samen 30 cm. De totale lengte van de ruffle neem ik dan op 30 cm + 18 cm (60% van die lengte) = 48 cm. 
Naai de schoudernaden van de afzonderlijke patroondelen aan elkaar.
Voorzie de ruffle van twee rimpeldraden.
Speld het centrum van de ruffle vast aan het schouderdeel en rimpel. Speld nu de volledige ruffle vast en naai vast aan 1 van de twee patroondelen. Achteraf naai je dan het tweede patroondeel vast aan het eerste patroondeel + ruffle. 
De ruffle zit dus als een sandwich tussen de twee patroondelen. 
Als je nog vragen of opmerkingen hebt over deze tutorial, mag je ze hieronder zeker melden!!
You May Also Like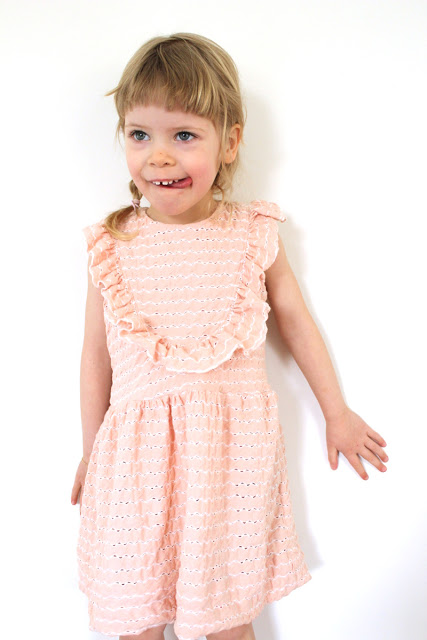 13 april 2018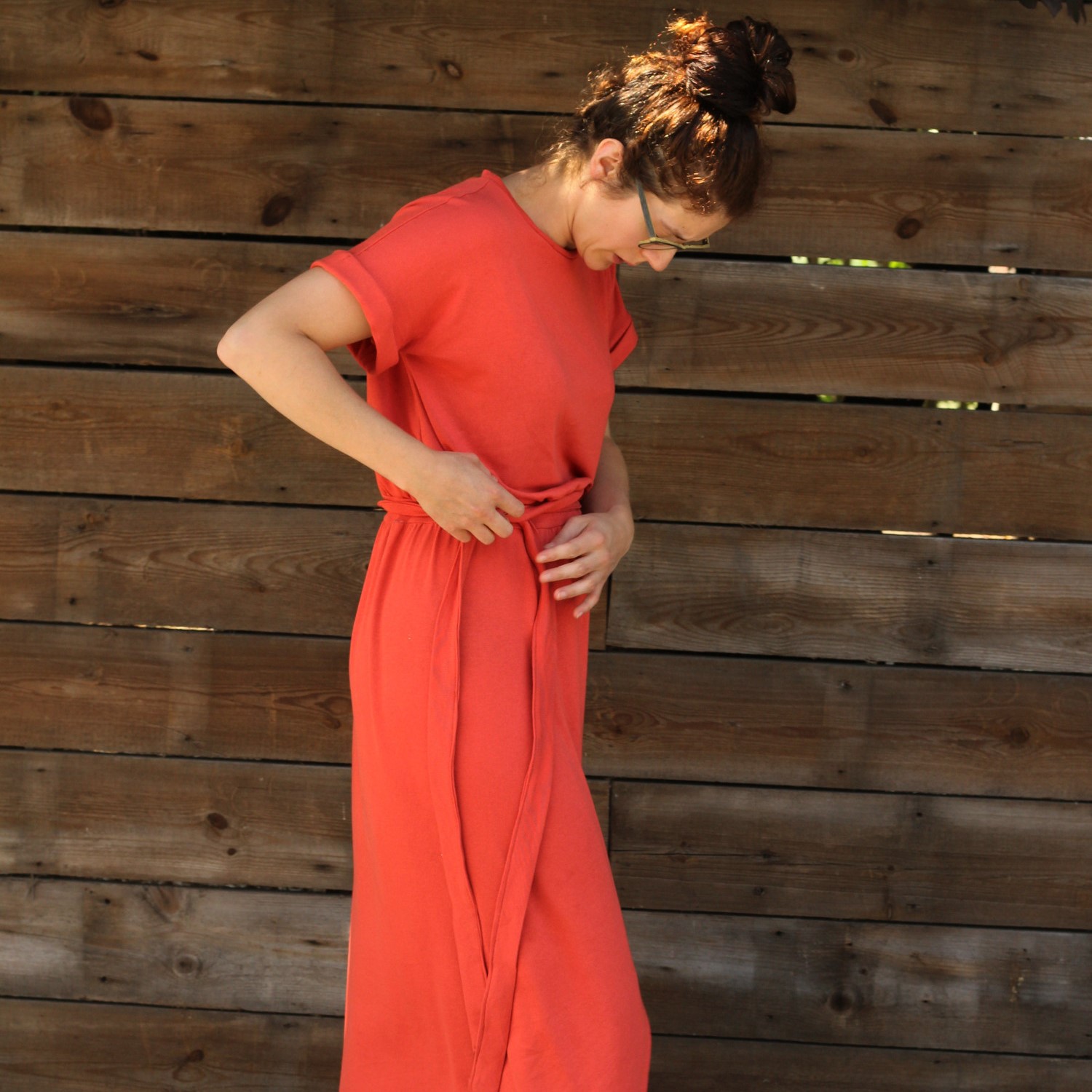 14 juli 2018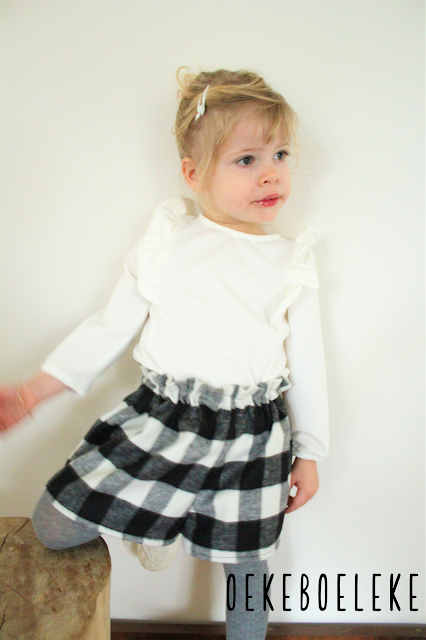 11 november 2017