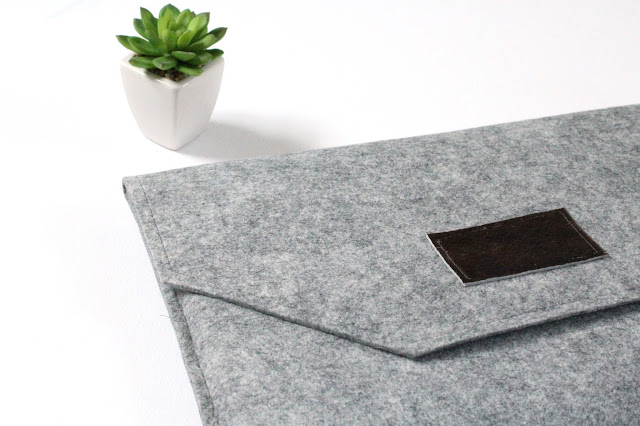 Easy peasy laptopcase- TUTORIAL
24 oktober 2017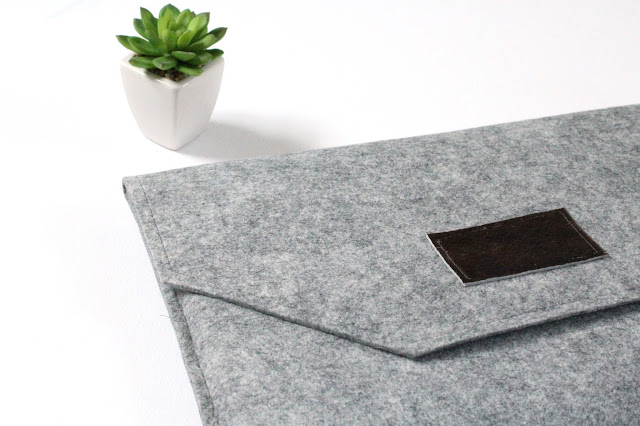 Onlangs begaf m'n pc het en kocht ik een nieuwe laptop. In plaats van m'n meisjes in een nieuw hoesje te steken, werd het deze keer een nieuwe outfit voor de computer. 
Toen ik deze dikke vilt onlangs in de veritas zag liggen, kwam het idee voor een hoes heel snel naar boven. En echt waar, hij zit op een wip in elkaar!!
Benodigdheden:
– Ledernaald voor het naaimachine (geen schrik hebben om dit te stikken, gaat super vlot met de juiste naald!)
– Garen (dat mag een dikker garen zijn)
– Stukje leer of iets anders om de tas wat te versieren
Stap 1:  Leg je laptop (of tablet) op het vel vilt. Voorzie zowel rechts als links een aantal cm's extra. Ik nam 2 cm extra zowel rechts als links, hierdoor past mijn laptop juist in het hoesje. Je kan dit best een beetje testen. Voor een dikkere laptop zal je wat extra speling moeten voorzien.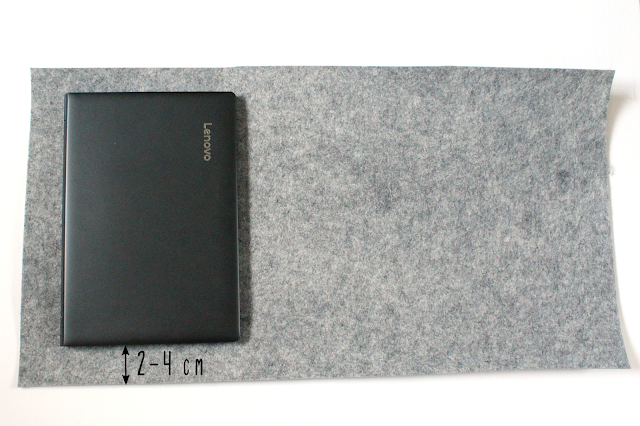 Stap 2: Wikkel nu de laptop in het vel. Markeer met een speldje tot waar de laptop komt.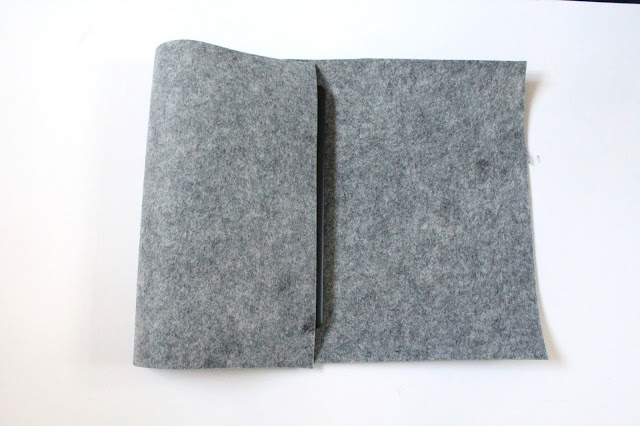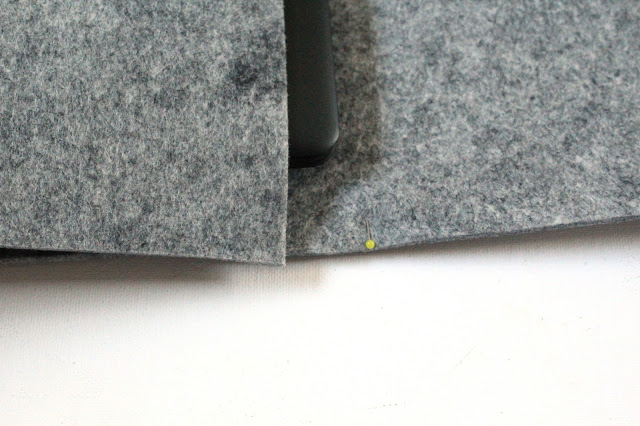 Stap 3: Knip het vel af zodat de flap 2/3e de zak overlapt.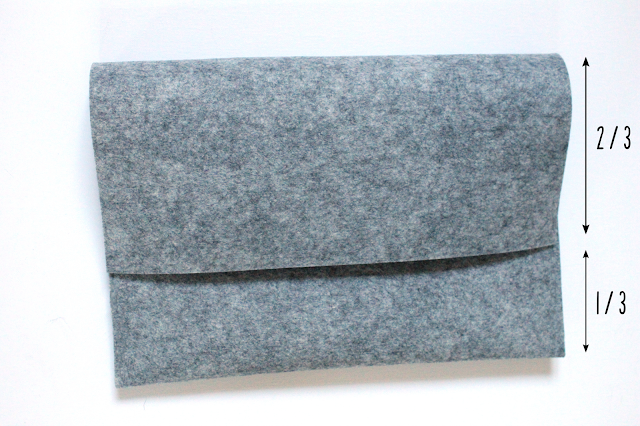 Stap 4: Vouw de flap terug open en markeer met een krijtje de punten voor het afknippen van de driehoeken. Ik nam 10 cm als referentiemaat, afhankelijk van de laptop of tablet kan deze afstand uiteraard variëren.



Stap 5: Markeer met een krijtje de punten waar de velcroband moet komen.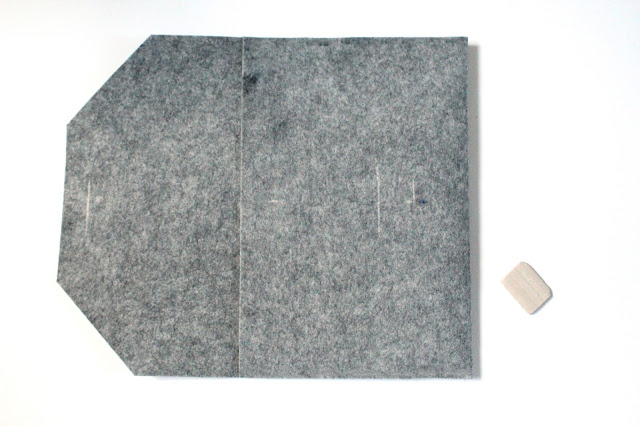 Stap 6: Knip 2 x 2 reepjes velcro (5 cm) en naai deze vast op de gemarkeerde punten.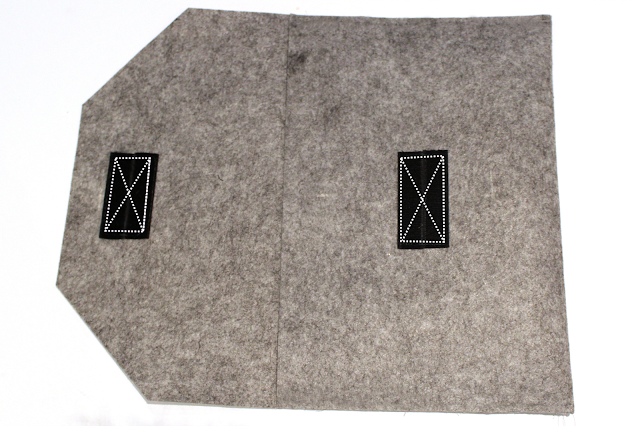 Stap 7: Naai nu de flappen van de zak vast  Je kan het stiksel laten doorlopen op de flap om de indruk te krijgen dat hij volledig rondom rond is gestikt.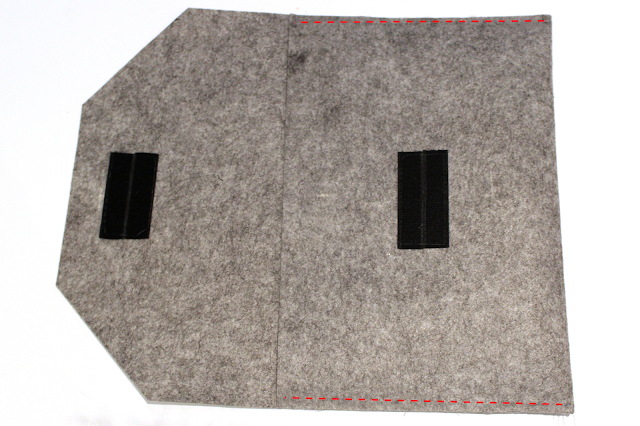 Stap 8: Om de laptopcase wat op te smukken en de naden van de velcro weg te werken kan je een stukje leer op de buitenkant naaien. Ik had nog een stukje koeienvel over en gebruikte dat daarvoor.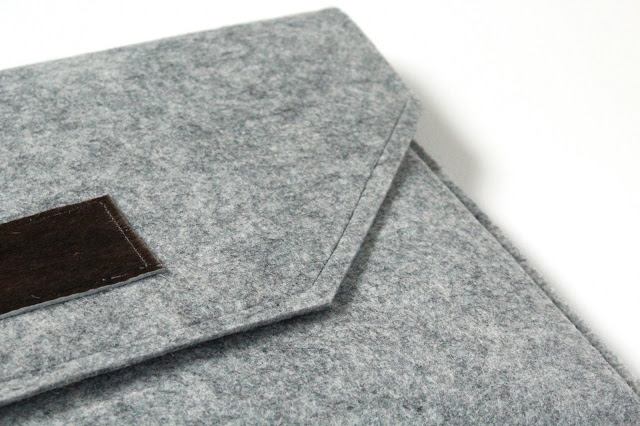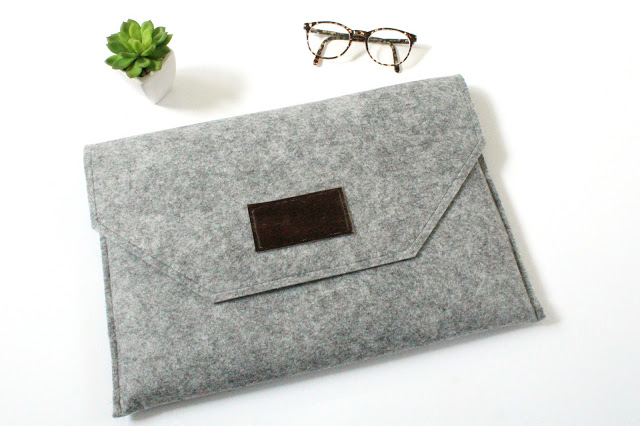 Bedankt voor je bezoekje x Iris x

Ps: Heel erg benieuwd of jullie aan de slag gaan met deze tutorial!  Houden jullie me op de hoogte met de #EASYPEASYLAPTOPCASE
You May Also Like
1 augustus 2018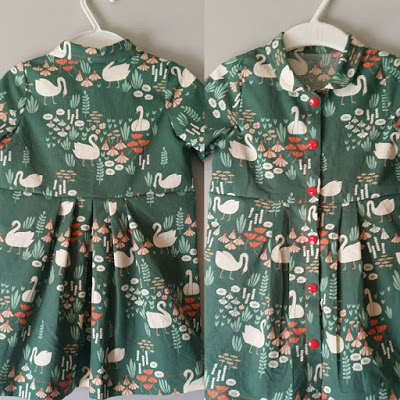 9 juli 2017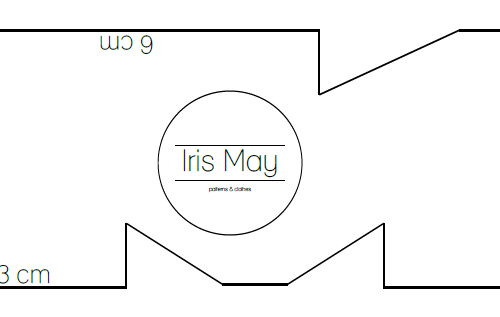 1 januari 2019