A simple gala dress
1 augustus 2018
Er wordt heel wat gefeest bij ons de laatste tijd. Ik maakte me dan onlangs ook een eenvoudige galajurk in zwarte crëpe.
Als basis voor deze jurk gebruikte ik het (gratis) Odette patroon uit La maison Victor. Ik verknipte het achterpand van dit patroon om er een open v-rug in te verwerken. Deze werkte ik eenvoudig af door de naadwaarde naar binnen te plooien en vast te naaien.
For this dress I used the (free) Odette pattern from La maison Victor. I cut the back of this pattern to have an open v-back. I worked it out easily by folding the seam inwards and sewing it.
Aan de odette top maakte ik een lange rok vast. Ik nam 1 x de stofbreedte. Nadat de naden afgewerkt werden met de overlock, naaide ik de zijnaden dicht tot de gewenste hoogte van de split. De split werd afgewerkt door de naad open te strijken en vlak naast de rand vast te naaien.
In de rok werden twee rimpeldraden voorzien, deze werden gerimpeld tot de rok even breed werd als het bovenstuk. Hierna bevestigde ik de twee aan elkaar. Omdat de Odette een breed vallende shirt is, voorzag ik bovenaan in de rok nog een elastiek die ik met enkele rijtjes stikse aan de rok vast naaide (klein smock effect) .
I attached a long skirt to the odette top. I took 1 x the width of the fabric. After the seams were finished with the overlock, I sewed the side seams  together to the desired height of the split. I gathered the skirt and atached it to the top. I also provided an elastic band in the skirt.
Dankjewel voor je bezoekje!!  Thx for your visit!
Patroon: aangepaste Odette
Stof: zwarte crëpe (modestofjes)

You May Also Like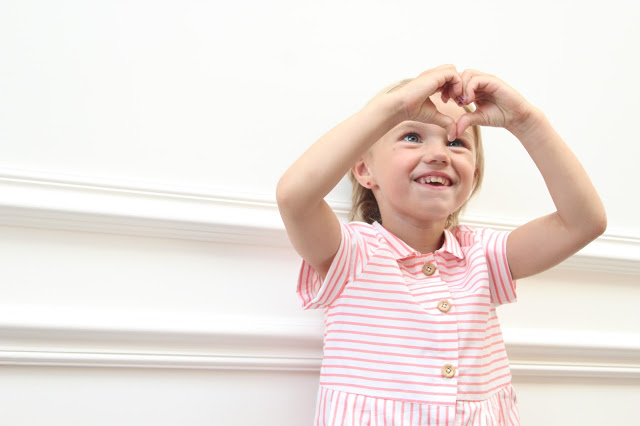 24 juni 2017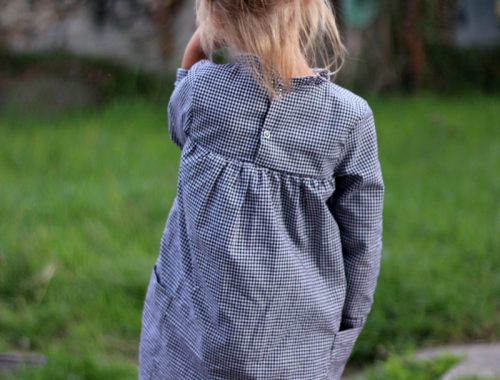 5 oktober 2018
5 augustus 2018