Graag lange mouwen aan de Lucyjurk? Alsjeblieft :x
2 september 2017
Het stond al tijdje op m'n to sew/to draw lijstje, een Lucyjurk met lange mouwen voor de herfst. Ik heb goed doorgewerkt zodat ik jullie deze versie nog vóór de officiële start van de herfst kan meegeven!!
Hieronder kunnen jullie de patronen voor de lange mouwen vinden:
Een naadwaarde van 0,75 cm is in het patroon inbegrepen.
Er staan meerdere strepen op het patroon, daarom toch nog een woordje uitleg. Er zijn drie mogelijkheden getekend op het patroon. Een eenvoudige mouw , een mouw met kortere manchet  en een mouw met langere manchet .

Eenvoudige versie
Als je een heel eenvoudige mouw wil maken, zonder manchet moet je de buitenste volle lijnen van het patroon gebruiken.
Je hoeft dan geen mouwsplit te knippen en manchet te voorzien.

Het patroon ziet er dubbel dan zo uit: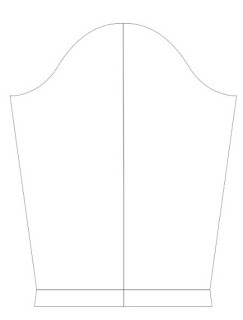 Om de mouw af te werken, zigzag of overlock je de zoom en sla je hem 2 cm naar binnen. Alles rondom vastnaaien en de mouw is klaar.

Versie met kortere manchet


Ik vind het persoonlijk wel mooi als er een manchet aanwezig is. Daarom tekende ik de lijnen voor de split op het patroon.
Ik maakte
eerder
 al een Lucyhack met een kleine manchet.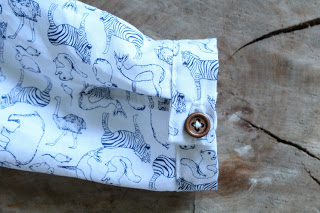 Voor deze versie moet je het patroon knippen tot aan de onderste, grove stippellijn.
Wanneer je de stof knipt, is het belangrijk dat je maar aan één kant een split knipt!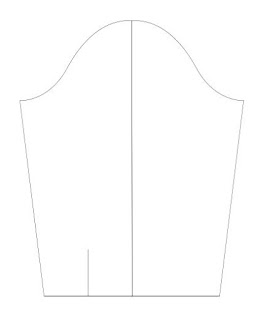 Voordat je de mouw in het jurkje naait, moet je de mouwsplit afwerken. Ik heb voor de mouwsplit een boord gebruikt van 3cm x 11 cm. (De split is 5 cm, dus tweemaal de split is 10 cm en dan 1 cm speling die je achteraf gewoon kan afknippen).
Als je nog nooit een mouwsplit gestoken hebt (zoals mezelf enkele weken geleden) is het heel interessant om
volgende tutorial
eens te bekijken. Ik heb het ook eerst op wat proeflapjes geprobeerd. 
Nadat je de mouwsplit hebt gestoken moet je de mouw insteken en toenaaien. Dan pas kan je de manchet aannaaien.
Het patroon van de manchet is voorzien hierboven. 
Ook voor het steken van een manchet raad ik een
tutorial
 aan! Opgelet! In de tutorial worden er extra plooien in de mouw genaaid, dat heb ik niet voorzien in dit patroontje 😉 
Versie met langere manchet
Voor deze versie moet je het patroon knippen tot aan de bovenste, fijne puntjeslijn.
Wanneer je de stof knipt, is het belangrijk dat je maar aan één kant een split knipt! (zie hierboven).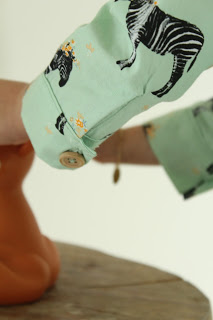 Voor de uitleg van het steken van deze mouw verwijs ik ook naar hierboven (versie met kortere manchet).
In principe kan je de manchetmouwen nog langer maken, dan moet je gewoon enkele cm's van het patroon te knippen en de manchetten te verlengen ;-). 
Ik ben alvast enorm benieuwd naar jullie resultaten! Hieronder kunnen jullie nog wat foto's zien van mijn versie
 in een schattig zebrastofje van Soft Cactus. Dit jurkje is trouwens ook verkrijgbaar op de webshop van 
Frombailawithlove
!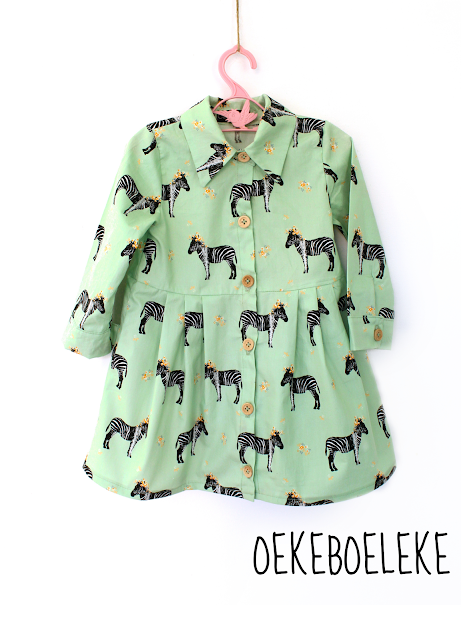 Ik wou graag graag een variatie op de kraag, en maakte een stoere rechthoekige.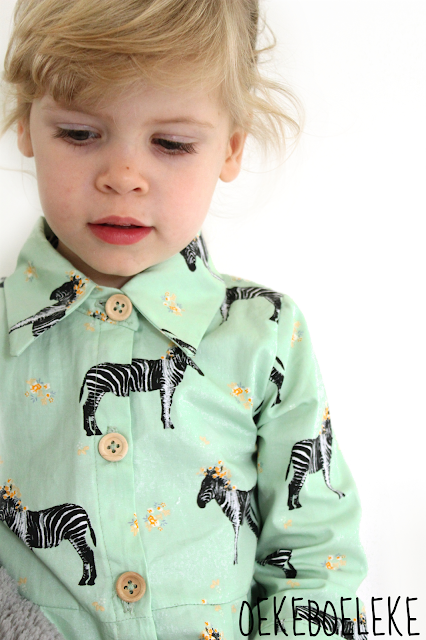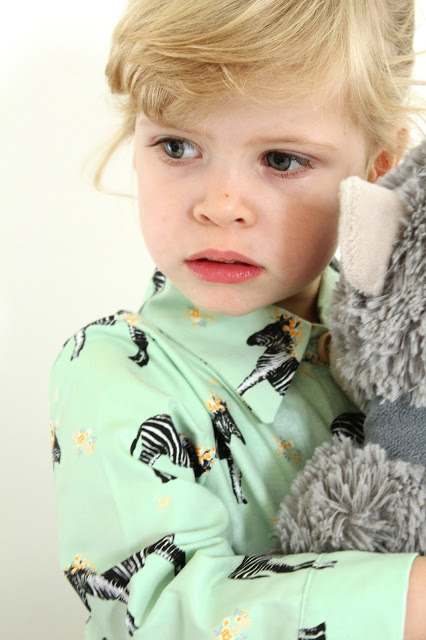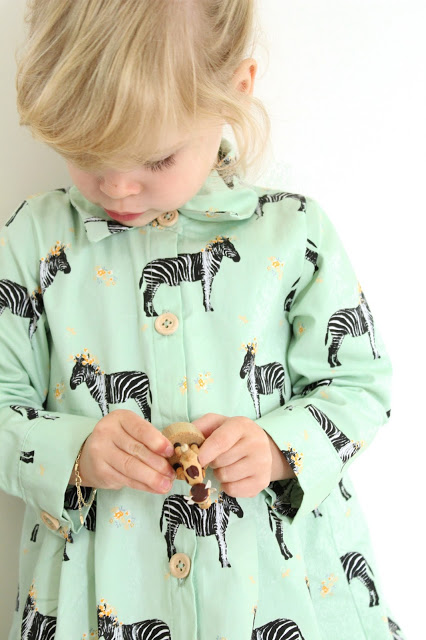 B
edankt voor je bezoekje! 
You May Also Like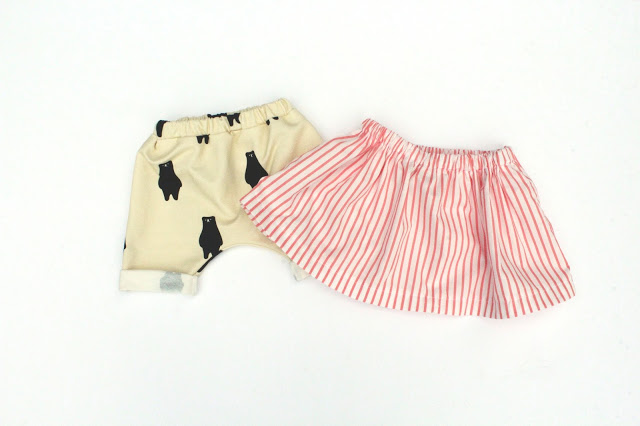 4 augustus 2017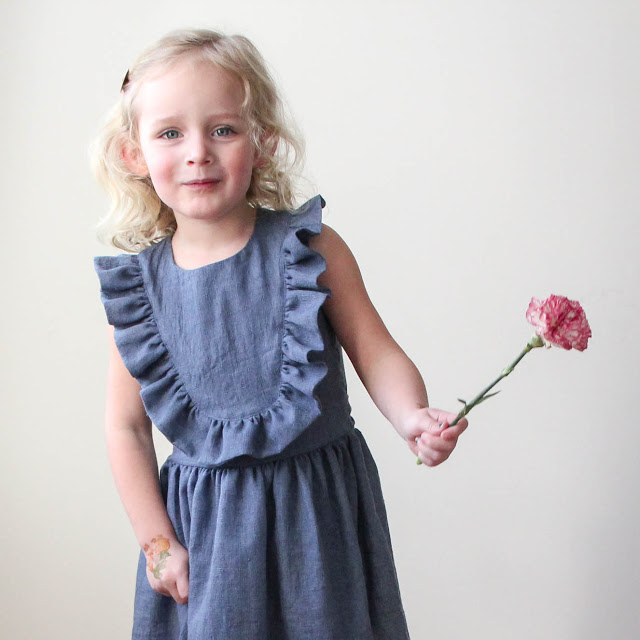 13 maart 2018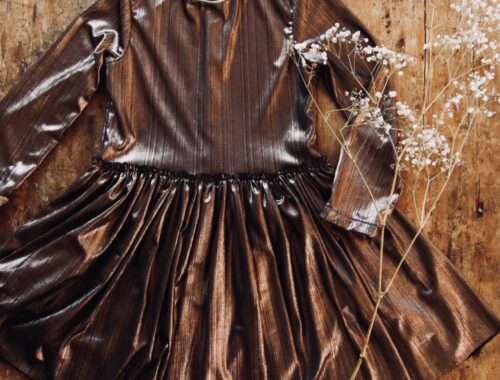 23 december 2020