Adding volants – a small tutorial
31 mei 2018

Wanneer ik het mooie volant topje zag van Sylvia (Lily en Woody) was ik op slag verliefd, haar versie deed me het ijsjes stofje kopen en verleide me tot een schaamteloze copy-paste.Als basis patroon werd de Sien shirt van Wensje gebruikt.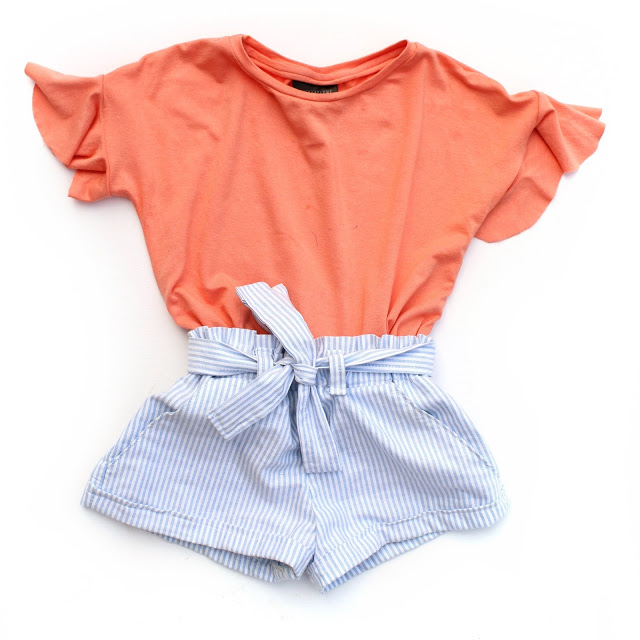 Hoe doe je dat nu zo een volant tekenen. Ik probeer het eventjes uit te leggen.


1. Meet de omtrek van de mouw waaraan je de volant wil maken. Je kan dat gemakkelijkste doen door de shirt plat te leggen en de hoogte van de reeds genaaide mouwopening te meten en die afstand x 2 te doen. Als voorbeeld: 9,5 cm x2 = 19 cm.
Measure the circumference of the sleeve on which you want to make the volant. For example 9,5cm x 2 = 19 cm.
2. Deel deze waarde door 6,28 (voor degene die de wiskunde willen kennen, je berekent de straal met behulp van de omtrek door de formule omtrek = 2 x π x straal ). In mijn voorbeeld 3 cm (19 cm /6.28). 
De waarde die je hier bekomt is de straal van onze cirkel, later wordt duidelijk wat je met deze waarde moet doen 😉
Divide this value by 6.28. The value that you become is the radius of our circle. In my example this value is 3 cm.
3. Teken op een blad een cirkel met als straal de waarde die je bekomt uit stap 2. Je kan dit met een passer doen, maar ik deed het bijvoorbeeld met een koordje dat ik aan een potlood bond.
Draw a circle with the radius value from step 2.
4. Plooi het blad in 2 zodat je een halve cirkel krijgt.
Draw a circle with the radius value 
 5. Teken twee punten op twee verschillende afstanden van de cirkel. Je kan hier wat mee spelen. Voor het perzikroze shirtje nam ik een waarde 7 cm en 3,5 cm, voor iets stuggere stof kan je beter iets lagere waarden nemen. 
Draw two points at different distances from the circle. You can play with this distance. For the peach shirt I took a value of 7 cm and 3.5 cm, for fabrics like french terry, I take shorter distances.

 5. Verbind de twee punten met een kromme en het patroontje voor je volant is klaar! Knip het patroon op de stofvouw. Merk op dat je geen naadwaarde meer moet toevoegen in de middelste cirkel. Wanneer je graag een klein zoompje maakt kan je eventueel naadwaarde toevoegen aan de buitenste kromme.
Connect the points with a curve and your volant pattern is ready! Cut this pattern on the fold of the fabric.You don't need to add seam allowance in the inner circle!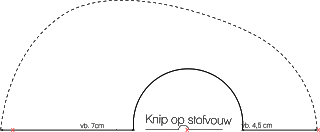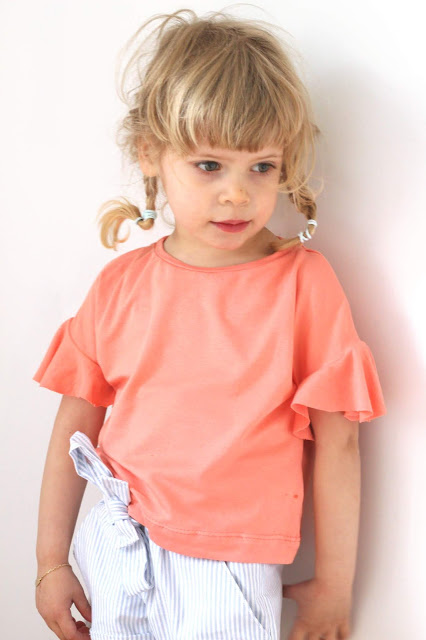 basis patroon : Sien shirt (Wensje)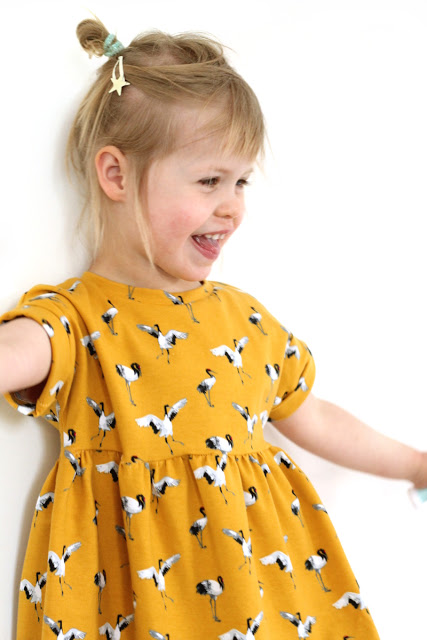 You May Also Like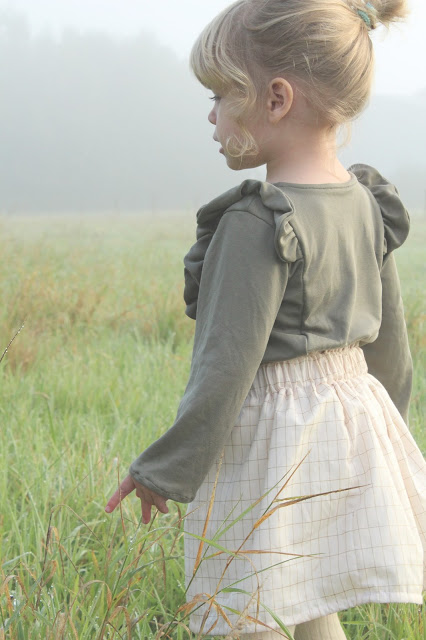 24 september 2017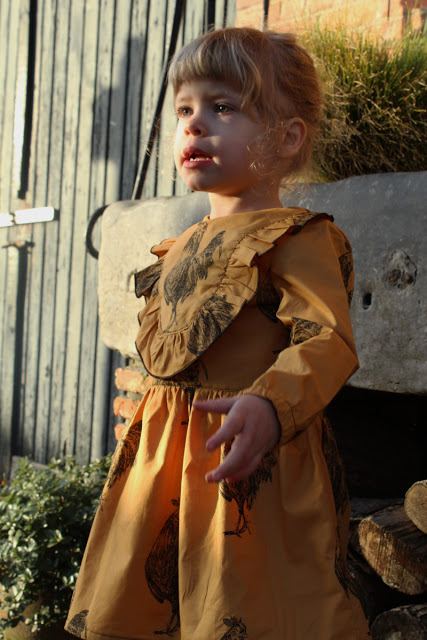 26 januari 2018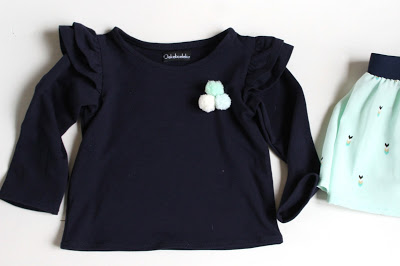 2 maart 2017